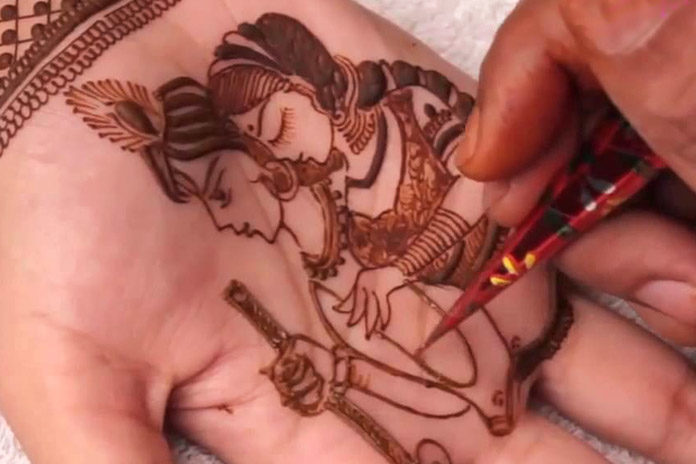 Krishna Janmashtami 2016 & Krishna Mehndi Designs – the ever-colorful and joyful celebration of the birthday of Lord Krishna is here. All over India people will offer their prayers, sing hymns, and devotional songs, decorate their homes and temples and celebrate the homecoming of baby Krishna.
Related: Why Indians Celebrate Krishna Janmashtami A Complete Story.
Upcoming Events: La Tomatina Festival Spain 2016
Lord Krishna was truly the complete incarnation of God– he performed different roles and duties during his lifetime with equal dedication and penchant. He used to be very popular among girls of the village (Gopis) with whom he used to sing and dance (Raasleela).
There is no better way to remember Krishna's antics and theatrics than to decorate your hands with the evergreen mehndi or henna. Today we bring to you 8 breathtaking Krishna mehndi designs which will add a colorful look to your personality on this vibrant festival.
Also, try these 58 simple mehndi designs patterns.
1. Radha Krishna Back Hand Mehndi Design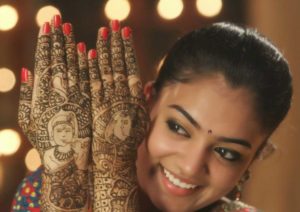 Don't you love these wonderfully interwoven patterns in mehndi designs? Moreover, when you complement them with a design of Radha and Krishna, you get a perfect look for your hands on this Janmashtami. You may have to spend a significant amount of time to get this design made on your backhand, but it will be totally worth it. Also, do not forget those red nail paints which complete your traditional, festival look.
2. Full Radha Krishna Mehndi Design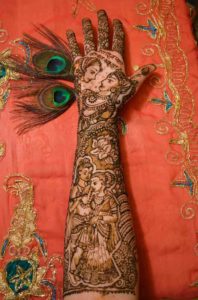 This could be the most beautiful and complex design in this collection. But, hey, what is fun without a bit of complexity? The full-size depiction of Radha and Krishna covering more than half of the forearm back is just marvelous. On top of it, another pretty drawing of Radha-Krishna together on the palm is a cherry on the cake for this design.
3. Radha Krishna Designer Mehndi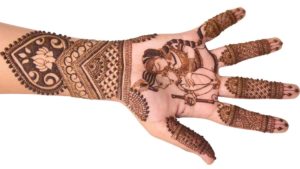 The love story of Radha and Krishna is an eternal one. One cannot forget Radha while remembering Krishna. Both are inseparable, and this palm mehndi design is a perfect tribute to that pure love story. The dotted design on the top with a lotus flower and the creative use of white space in this design is quite pleasing to eyes.
4. Designer Krishna Mehndi Design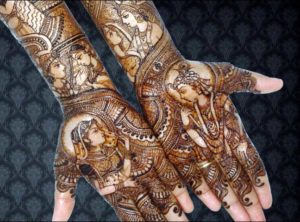 This intricate mehndi design celebrates the different moods of Radha and Krishna. The stylish use of curved lines and strokes in this design perfectly brings out the emotions in pictures of Lord Krishna with his beloved. You may also add your creativity to this design by experimenting with your ideas to decorate the fingers further.
5. Beautiful Peacock Feather Krishna Mehndi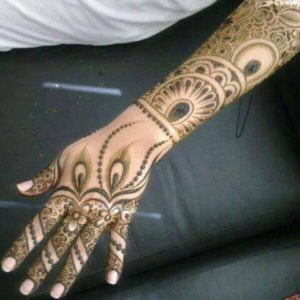 Scriptures have depicted Krishna as wearing feathers of a peacock in his crown. This mehndi design commemorates that image of Krishna peacefully playing his flute while wearing his favorite peacock feather crown over his head. Decorate the full length of the back side of your palm with this unique mehndi design on the eve of Janmashtami.
6. Ravishing Red Krishna Mehndi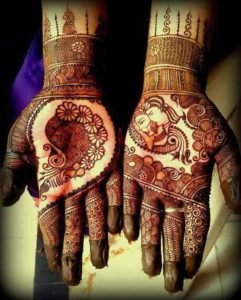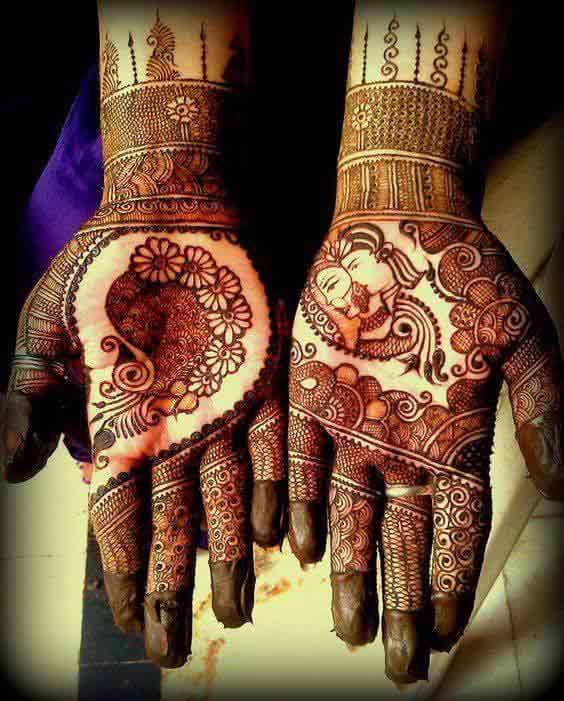 Mehndi in itself is a beautiful way to decorate your body during the time of festivals and religious ceremonies. However, when that Mehndi comes out to be in the red shade, there is altogether different feel to it. This mehndi design is one such perfect shade complemented by a sophisticated, intricate design with a simple depiction of Radha-Krishna and a flowery design in the palms of both hands. Try this ravishing red shade of Krishna mehndi design to look different on the occasion of Janmashtami 2016.
7. Royal Radha Krishna Mehndi Design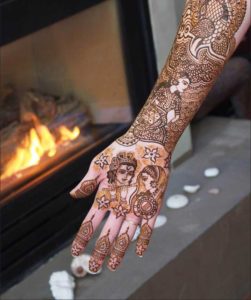 Add a royal touch your Krishna mehndi with this splendid design covering hands as well as forearms. The use of dark tone for the forearm and a lighter tone of Radha Krishna on palms presents a beautiful contrast to this mehndi design. The decorative flowers and little palace structures on fingers further enhance the royal look of this Radha Krishna mehndi.
8. Magical Krishna Mehndi design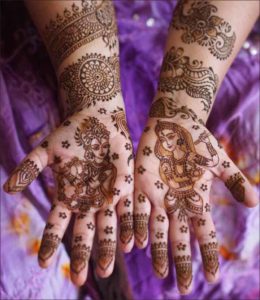 Minimalism and simplicity can never fail in life as well as in any design. This simple looking Krishna mehndi design is an ideal example of this. Instead of filling and completely covering the hands, this mehndi design makes perfect use of open skin to accentuate the overall effect of design and take it to a magical level. Also, the use of little stars on palm to decorate the outlines of Radha Krishna is purely a stroke of genius.
Which of the above Krishna Mehndi designs is your favorite? Tell us about it in the comments below. You will also love these best Indian mehndi designs which you can use it for any occasion.
Also Read: Mehndi Designs