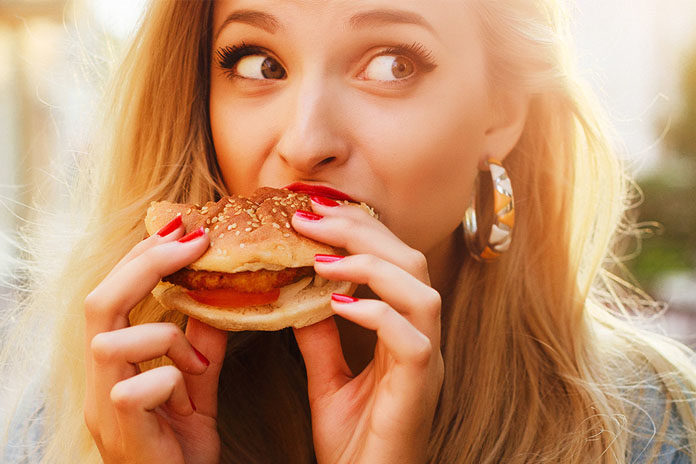 Healthy Fast Food – Can fast foods be healthy? This question might have stuck in your brain immediately after you read the heading. Well, yes they can be healthy as long as you are using your home ingredients to cook your favorite fast food. We all know homemade stuff are always healthy.
Related: Heart Healthy Food To Try.
So, if you are looking for some healthy fast foods, then you are in the right place. Let us scroll through some delicious and healthy fast food ideas that are easy to prepare and great to taste!
1. Vegetable Momos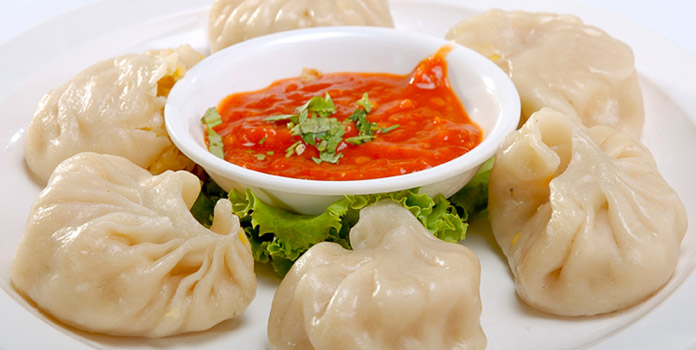 You can use cake flour or white flour to make momos. The key thing that will make your momos healthier is including a good amount of veggies into them. People usually stuff cabbage or cauliflower into their are not. You can either eat momos boiled or shallow fried in oil.
The red chili sauce served with momos prepared at home enhances the taste even more. The sauce made from sesame seeds would be perfect for people who avoid spicy stuff like red chilies. However, kids love to eat momos so, you can add momos to the list of healthy food for kids.
2. Veg Manchurian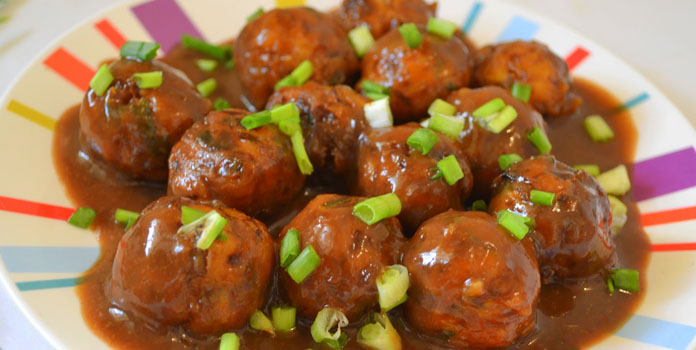 Eat whatever you like as long as that food item contains some veggie. Vegetables have lots of vitamins, minerals, and other nutrients. Veg Manchurian is a good healthy fast food to try. So, if you can buy some fresh vegetables and prepare the essential ingredients for cooking Manchurian, then that will be perfect for you.
It will be better if you do not purchase the pre-made ingredients found in packets to cook the gravy for Manchurian. You can prepare that at home instead. If you are looking for lunch ideas for kids then it will be an amazing choice. 

3. French Fries (Amazing Healthy Fast Food)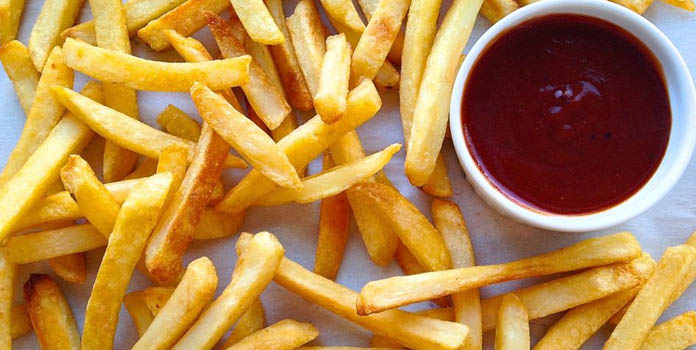 One of the best and simplest healthy fast food to try is French Fries. French fries too have some nutritional benefits. After all, they have been made from potatoes. Moreover, you know potato has a good carb and fiber quantity.
So, these nutritional facts can defend a fast food regarding health benefits. You can either have French fries with some tomato ketchup or sandwiches to taste better with fries stuffed inside them. A good tip is to add some vegetables with potatoes. Teens loves this food very much you if you are preparing healthy diet for teens then don't forget to add this awesome tasty food to their diet.
4. Chowmein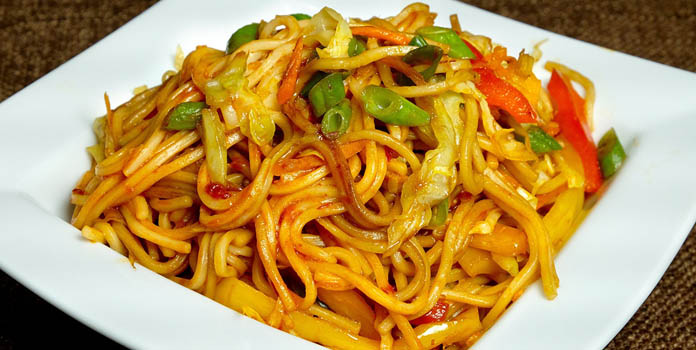 Chowmein is a weight gaining healthy fast food to try, but you can swap away all the ingredients that can increase your weight while preparing chowmein. Instead of choosing white flour chowmein recipe, you could use whole grain noodles to make this Chinese dish. Avoid this food you are searching for fast weight lose diet or food.
Add more vegetables to it and if you are willing to eat chicken chowmein, replace it with mushrooms to lessen the calories. This yummy recipe combined with a chicken soup prepared at home will even enhance the nutritional benefits.
5. Spring Rolls
Spring rolls are an excellent tea time starters and one of the crunchiest healthy fast food to try. All you need is to prepare a wrapper out of white flour at home. Ready made wrappers are also available in the market. You can chop out onions, carrots, cabbages and mix them together with some olive oil or any other edible oil you prefer.
However, according to your taste. Heat the wrapper in a pan with some oil spread on the pan and stuff in the ingredients. Finally, dip them in oil and fry. Serve this with some tea or green tea.
6. Cheese Grilled Sandwiches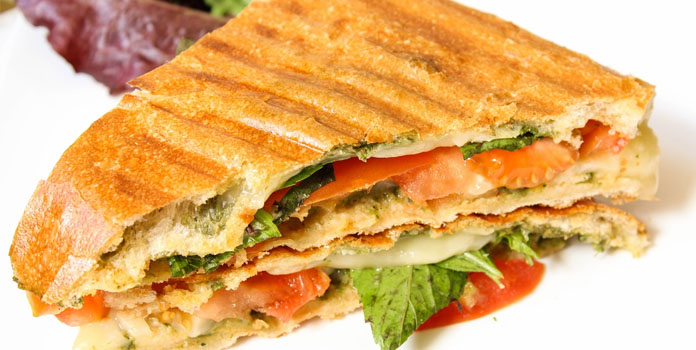 Who doesn't love cheesy stuff? Moreover, when it comes to cheese sandwiches, most of us especially children grin with hunger. It is very easy to prepare sandwiches; there are thousands of sandwich recipes available.
For a pure cheese grilled sandwich, heat some butter in a pan and fry your brown bread on it. Next, take a fresh cheese slice or cheese gratings and place them on your bread. Do the same thing for the other bread slices and put this one over the other.
You could chop some tomatoes and onions to stuff them inside your sandwiches. Tomatoes are very good source of vitamin C, copper, and biotin.
Also Read: Healthy Breakfast For Kids.
7. Burgers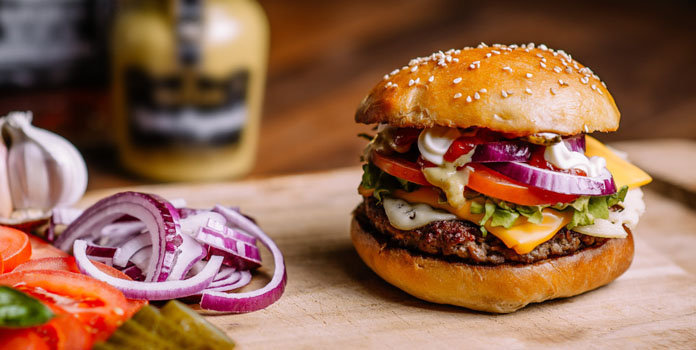 Homemade burgers are the best. The fried potato slices with added salts stuffed into the buns taste great. However, that will not be tastier in front of stuff like tomatoes, onions and cheese slices placed inside the bun with the fried potato slice.
Tomatoes, potatoes, onions, cheese, sauce just in one bite – what can be healthier than that? Burgers are famous all over the world, and they can be easily prepared at home.
8. Pizzas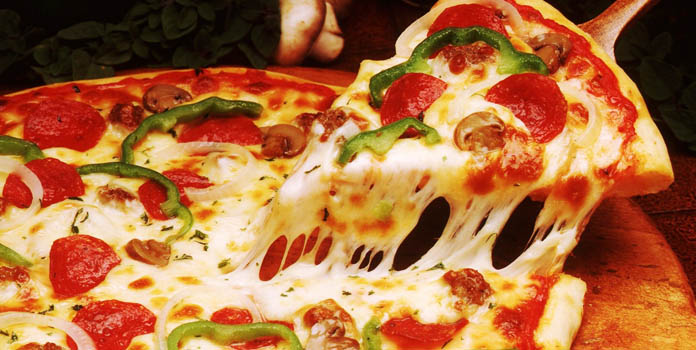 Freshly prepared pizzas with onion and tomato toppings along with fresh vegetable stuffing have high nutritional value. Mushroom pizzas are also not behind. Mushrooms contain antioxidants and other vitamins. Cheese is a key ingredient of pizzas. Cheese is a dairy product, and it contains 72% calcium.
9. Chili Chips with Fruit Salad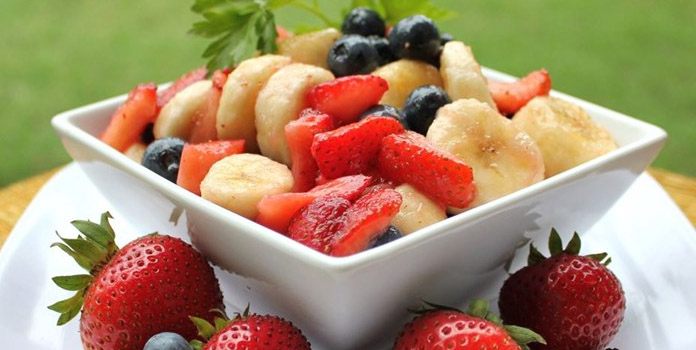 Chili Chips can be prepared by frying potato chips in a fat fryer or oven and then pour them all over in a gravy prepared using soya sauce, rice, vinegar and sesame oil. Spices can be added accordingly.
You can also make Manchurian gravy and instead of adding fried Manchurian balls, you may add fried potato chips. If you wish, you can also have some spicy fruit salad with chili chips. So, you can enjoy your fast food with some healthy fruits.
Though fruit salads are not considered as fast foods but here you can call them as fast food salads as they are being served with a fast food item. The ingredients used in preparing the chili chips are healthy as well. Again, you can use some vegetables in preparing thick gravy.
10. Indian Fast Foods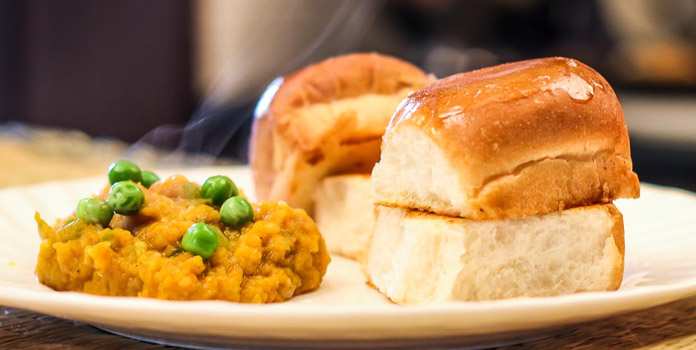 Many people love Indian street foods like Samosas, Dosas, Idli- Sāmbhar, Pav Bhaji. Though these foods are considered as fast foods; they aren't so as they are very rich in nutritional content. Idli is completely a rice and legume content. Pav Bhaji is simply a dish that has some buns and a mixed vegetable dish made out of a white gourd, potato, cauliflower, peas, and carrots.
Spices used in these foods mainly include red chili powder, turmeric powder, and black salt. So, you can see how "nutritional" these healthy fast food choices are. The only important point worth mentioning here is that many of the Indian foods are prepared with much oil. What we suggest is to prepare these foods at home with as less oil as you can! Remember healthy food is part of healthy living so, you should always try to go with healthy and less oily food.
On an ending note we would like to say that there are many fast foods tagged as healthy fast food meals in many places. But just be careful of what ingredients the fast food makers use to prepare the food item. It is best to cook the fast foods at home.
The main reason for that is you will use only those ingredients that are good for you and your family. And the other reason is that the healthy fast food you will make at home will be more hygienic. Fast foods are to be consumed only once or twice a month because though they have some nutritional values, they are not the regular food item that our body requires.
Also Read: Eating Rules You Must Know.