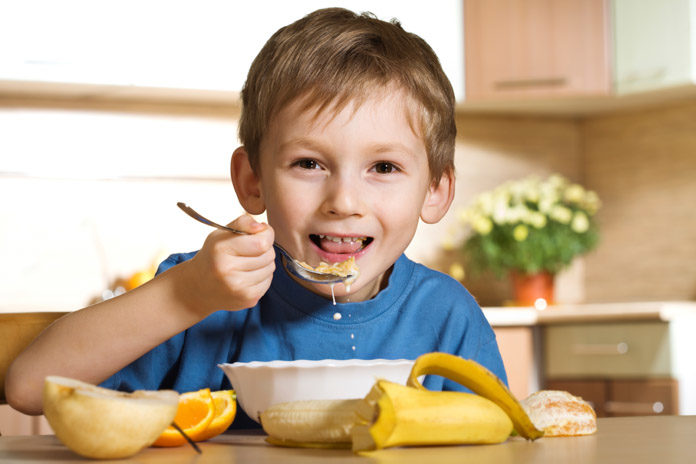 Healthy Breakfast for Kids – Breakfast is the most important meal for everyone. All of us need to kick start our day through an energetic and healthy breakfast so that we keep going well for the whole day.
Also Read: Healthy Lunch Ideas For Kids.
Even kids need some nutritious meal in their breakfast as they have to do many activities in the entire day. The morning time for kids involves doing multiple tasks. Getting up early, getting ready for the school, setting up the bag and so on.
In this 'hurry-up' schedule, it becomes a little difficult to serve healthy breakfast for kids. However, with our 6 quick and easy ideas on healthy breakfast for kids, you can prepare something nutritious for your children in few minutes!
Just check out our super 6 simple & quick, healthy breakfasts for kids
Related: Top 7 Interesting & Healthy Food for Kids
Tasty Mini Pizzas
You can prepare delicious small pizzas in some ways. Take muffin halves and toast them. Spread a layer of tomatoes followed by a layer of boiled egg slices on the toasted muffin halves. Sprinkle few olive oil drops, mozzarella flakes, oregano and kosher salt upon these layers.
Keep them in the microwave until the cheese melts. You can also prepare these mini pizzas with the help of brown bread. Cut them round with the help of sharp circular glasses and spread grated cheese upon these round bread pieces. Put few cucumber, tomatoes and beetroot slices upon the bread and roast the bread. Serve hot with homemade tomatoes sauce.
Assorted Vegetable Sandwiches
The best way to make healthy sandwiches for kids is to fill the sandwiches with as many vegetables as you. Take the different type of vegetables and sauté them in olive oil for a minute or so. Add salt and other spices as per the taste of your child.
Use these assorted vegetables as a filling in bread and prepare sandwiches. If you want, you can prepare the vegetable filling in advance at night as this will save lot of time the next morning. Such vegetable fillings can also be used creatively in many healthy lunch ideas for kids.
Porridge with a Difference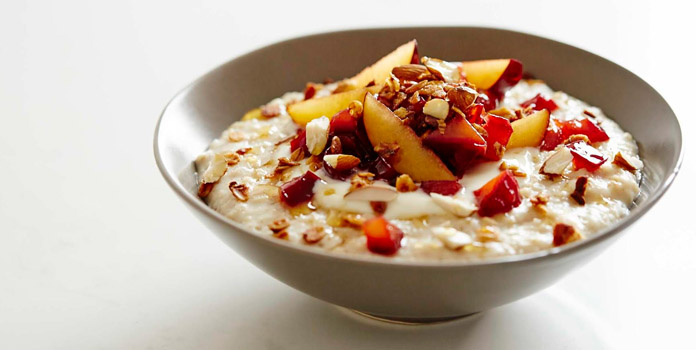 The porridge made of broken whole wheat grain is full of fibers and keep the digestion intact. Prepare delicious oatmeal by simply boiling it in water until it turns soft. Cook further for few more minutes by adding full fat milk in it. Add dry fruits and serve it warm. This porridge will give calcium, protein and fibers to your kids.
If you are looking for nutritious breakfast ideas for toddlers, you can use this porridge without giving a second thought.
Oatmeal Healthy Breakfast for Kids
Oatmeal is another fiber-packed healthy breakfast for kids. The best benefit of oatmeal is that it can be prepared in both sweet and salty form. For the sweet preparation of oatmeal, cook it in the same way as we used in porridge and added fresh fruits to it.
If you want to make a salty oatmeal preparation, just chop a few vegetables like tomatoes, onions, spinach, etc and sauté those in olive oil until the vegetables turn soft. Add water and bring it to boil. Add oatmeal and cook for few more minutes. Your kids will love this!
Apple & Oat Shake
This apple and oats shake tastes terrific and can be enjoyed by all family members. Take some apple cubes, milk, honey, raisins, and quick-cooking rolled oats. Blend all the ingredients together and your yummy shake is ready to serve.
Soya Chunks Cutlets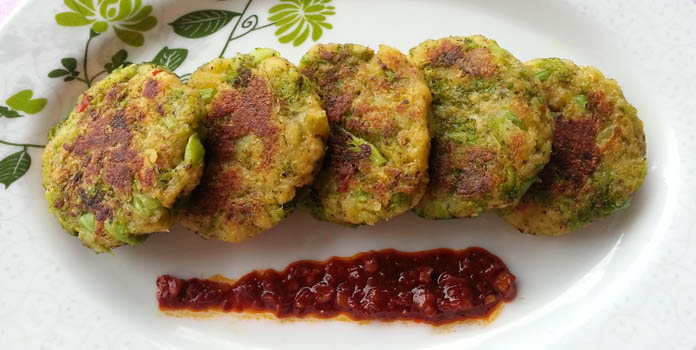 Full of fiber and protein, these soya chunks cutlets can be made using vegetables as well as chopped chicken and mutton. Soak the soya chunks for 15 or 20 minutes. Boil these pieces and grind them into a fine paste. Add chopped vegetables, chopped mutton or chicken to this soya chunks paste.
Add some corn flour for binding. Use salt or other spices according to the taste preferences of your children. Divide the paste into small balls and turn them into shapes of cutlets by slightly pressing the balls in your palms. Shallow fry these cutlets on a nonstick pan. Serve them hot with ketchup.
We hope these good breakfast ideas for kids will help you prepare tasty and healthy breakfast for kids. Always remember that no one else knows and understands the taste preferences of your kids except YOU! However you should always provide food as per their blood type, that will help them to grow well.
So occasionally, also add your creative ideas to any recipe. Necessity is the mother of invention and therefore, we believe that many of you might be having your delicious recipes for healthy breakfast. So what are you waiting for? Just share your recipes with us and delight numerous mothers across the globe with your scrumptious & wholesome food ideas!
Also Read: 8 Easy & Effective Health Tips for Kids
Financial Words Parents Should Teach Their Kids