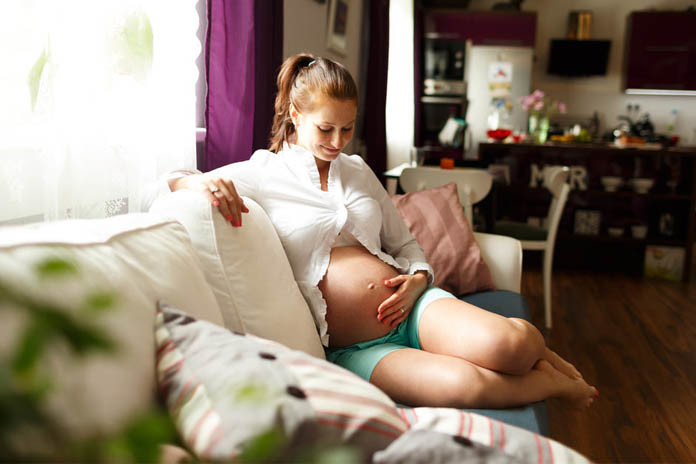 Natural childbirth – is beneficial for both babies and the mothers. The natural birth processes not only help in many positive hormonal changes in the mother but also help the baby in issues like breastfeeding etc.
Related: How Exercise During Pregnancy Is A Good Choice.
Women who go through a natural childbirth recover fast and come back to normal life soon in comparison of those who experience a C-section in child delivery. If you too are expecting a baby and wish to have a natural childbirth, we tell you some quick and easy tips that would help you immensely for delivering your child naturally and safely.
A good attitude is indispensable for delivering a baby in a natural way. You need to prepare yourself mentally as well as physically. A Positive thinking that natural childbirth is safe for you and your baby strengthens you mentally.
Needless, to mention the first-time moms who are expecting a baby need to have a strong aptitude if they want to deliver the baby naturally. Each day, just remind yourself that you can do it, and you can do it perfectly!
2
Get Knowledge about Labor & Delivery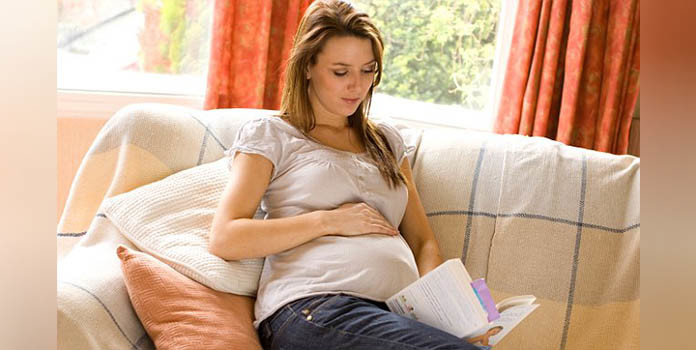 It is excellent to know about the process of natural childbirth. Such knowledge makes you visualize how the whole process is going to happen. Also, it comes as a great help when you are actually in the labor room. Instead of keeping yourself ignorant, it is advisable to read and gather knowledge about the normal delivery procedure and related topics.
3
Choose Right & Experienced Gynecologists
Choosing an experienced gynecologist is a wise decision. The right and accomplished gynecologist not only guide you through the precautions and suggestions from time to time but also let you know tips that can aid in a normal delivery procedure. From what you should eat to how you should exercise, your gynecologist can brief you on all topics that often boggle your mind during pregnancy.
4
Select the Right Place for Delivery
The decision of where to give birth to a baby should lie in the hands of the mother to be. Let the mother decide where she feels more comfortable. Does she feel cozier at her home or does she want to give birth to her child in a hospital or a nursing home?
You should always check it twice that if there is an experienced and supporting team available at a place where you are planning your normal delivery.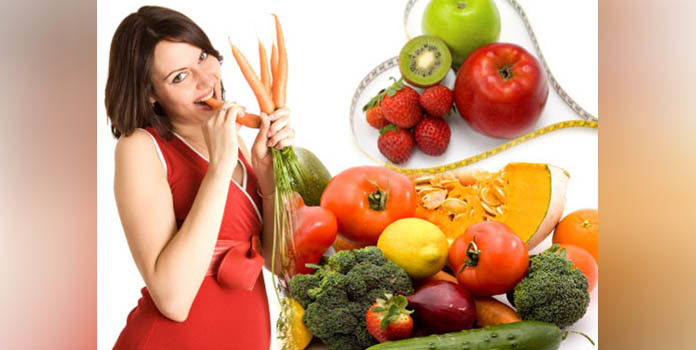 A proper, timely and nutritious diet is necessary for the healthy state of moms and babies. The right diet not only ensures a healthy newborn baby but also makes certain that the fetus successfully and safely sustains the strain of normal child delivery process.
Ask your doctor about how you can plan a nutritious and healthy diet during pregnancy. Have lots of fruits, green vegetables, and pulses in your food. Eat in small parts and eat whenever you feel like. The only point to remember is that you eat healthy food. Therefore, eating fruits is always advisable as fruits provide necessary minerals & vitamins and also, do not make you put on unnecessary or harmful fat, even during pregnancy.
6
Do Not Gain Too Much Weight
It is a fact that all women put on some weight during pregnancy. Whereas a healthy and required extra fat during pregnancy helps you in the natural delivery, gaining too much weight can create hurdles in the same.
Discuss with your doctor that how much weight you can put on during your pregnancy time. Gaining weight to a certain extent can give rise to problems like diabetes, blood pressure, etc.
So make sure that you put on only that much of weight which is actually required during pregnancy.Also, women who are expecting a baby for the first time should not get worried about their increased body weight as there are many quick weight loss tips available. At the stage of pregnancy, every woman should take care of her and her baby's health instead of getting worried about the insignificant factors like changed body shape etc.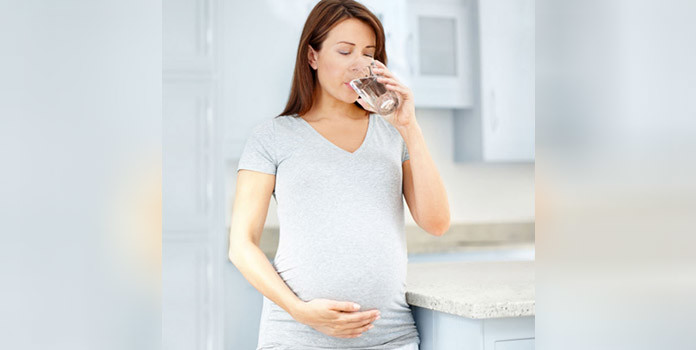 Keeping yourself hydrated during pregnancy helps in a natural delivery procedure in many ways. Ask your doctor about the right amount of water that should be taken on the daily basis during the pregnancy period.
Do not drink too much of water at a time. Keep on sipping water in small amounts for the whole day. The right value of water keeps you hydrated, and so your digestion becomes better. Remember that you should not be constipated during pregnancy as constipation can create troubles. You should also include salads in your diet as that helps in keeping constipation away.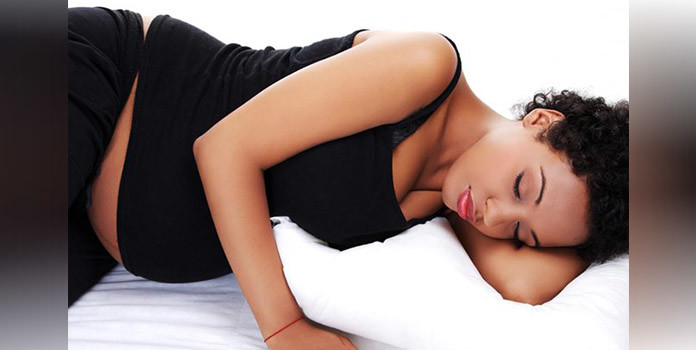 Taking enough rest during pregnancy helps in staying stress-free. Try to get good sleep at night. Getting a good sound sleep becomes a little difficult in the last trimester of pregnancy. Therefore, you can compensate that in the day time. Whenever you feel like sleeping in the daytime, go ahead for that. Even small naps of 10-15 minutes prove to be quite relaxing for a pregnant lady.
9
Get Involved into Exercise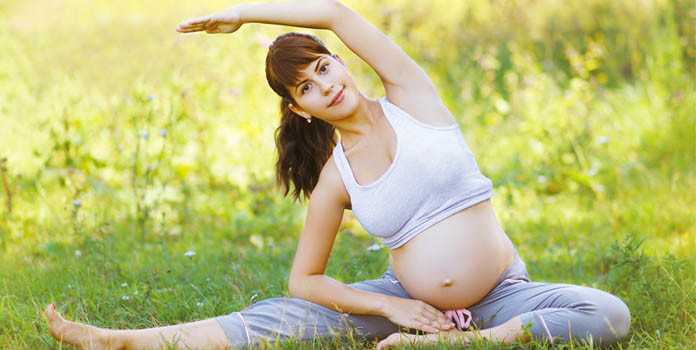 We all know that exercise/yoga is helpful for a natural child delivery. However, that does not mean that we get involved in something strenuous or something that we have not done before. A forty minutes walk is great and sufficient during pregnancy.
Do not simply start following any exercise routine just because you have read that somewhere or just because your friend had done the same. Always remember that all bodies are different, and so their requirements are also different.
Your gynecologist is your best guide, and she knows completely about your medical condition. Therefore, ask your doctor that if it is suitable to include more exercise, other than walking, in your pregnancy routine.
10
Practice Breathing Techniques
Breathing techniques help you increase your oxygen intake. The increased oxygen intake helps both moms and babies. Whereas the good oxygen levels in the pregnant women help them to get rid of stress, they also help the babies in their growth and overall health. This way a healthy fetus prepares itself to cope up during the labor time.
11
Get Acquainted with Natural Pain Management Techniques
Today, there are many options of pain-killers available in the market. These painkillers can be used during the labor time also. However, this is also a fact that these pain medications can affect the baby also. Therefore, the best way is to learn the natural ways of managing labor pain. Learning techniques like massage or Lamaze can be of great help in this direction.
12
Let Your Body Feel the Right Time to Giving Birth
Sometimes the medications are given to the pregnant women so that the labor pain can start at the expected time. However, it is best to have these pains naturally as they indicate the right time about when your little one wants to come into this world.
13
Go For the Right Delivery Position
Some of the right positions for giving birth to a child in a natural way include the standing, sitting or squatting positions. Also, the side positions are considerable too.
Decide that in what position you feel comfortable. Also, let your doctor know that why you feel comfortable with a particular position for delivery. Your doctor will show you a green signal for the same if he or she feels that the chosen position is medically right for your body.
14
Stay Happy & Stress-Free
It has been scientifically proven that happiness has a direct effect on the health and vitality of the baby. Therefore, the pregnant women are always advised to stay happy and stress-free. Remember that becoming a mother and giving birth to a baby is one of the happiest moments for every woman.
Your happiness and proper nutritious diet does not only support a natural childbirth but also leads to a natural glow on your face during pregnancy. Apart from attaining a charming skin during this stage, your hair texture gets improved too. Sometimes, the health of hair is so good that even the best hair masks cannot compete with that!
Hence, enjoy every day of your pregnancy period and remember that if you are happy, your baby is happy too!
Also Read: Kids of Working Moms Are Better Off.