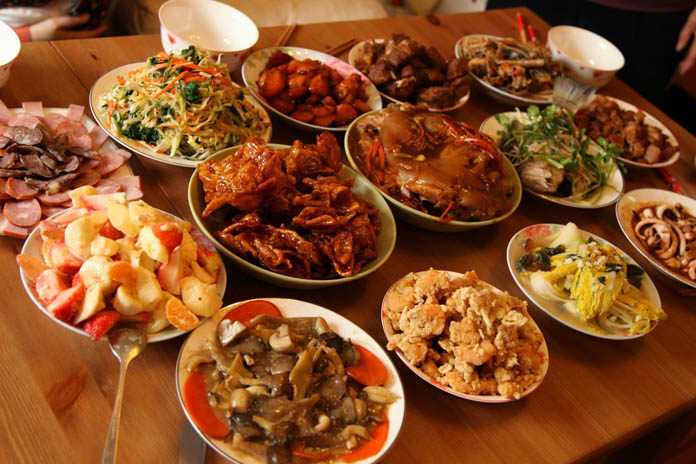 New Year Eve Dinner Ideas – You may have planned a perfect party after going through all New Year party ideas. You have even put up some beautiful New Year decorations. However, you forget one thing that matters the most. Your guests may forget your party theme and decorations next year, but they would remember the taste of foods available in your party.
Related: New Year Party Games.
Hence, you must never neglect your New Year's Eve menu for other things. That is why we bring you 16 New Year Eve Dinner ideas that are sure to make your guests lick their fingers long after they are done gorging on all dishes! Be assured of playing the best party host by including these party appetizers and finger foods in your New Year dinner menu:
1. Meatballs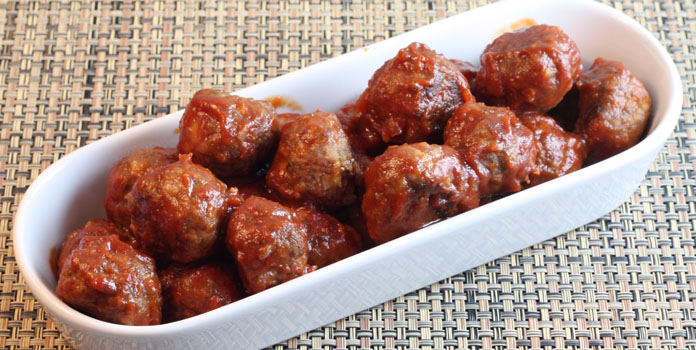 Be it Italian or Swedish or any other type of meatballs, everyone loves them. That is why these serve as excellent New Year's Eve finger foods. Do not forget to include these among your New Year Eve dinner ideas.
2. Truffle Pasta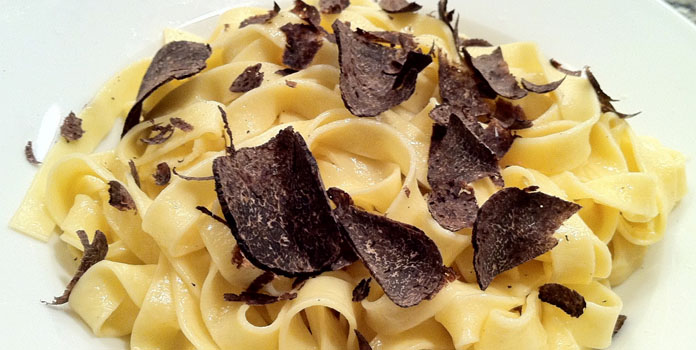 Use truffle butter to give a different touch to the Italian pasta. Your party guests may not like pasta much, but they would surely love this dish in your dinner menu.
3. Lobster Spaghetti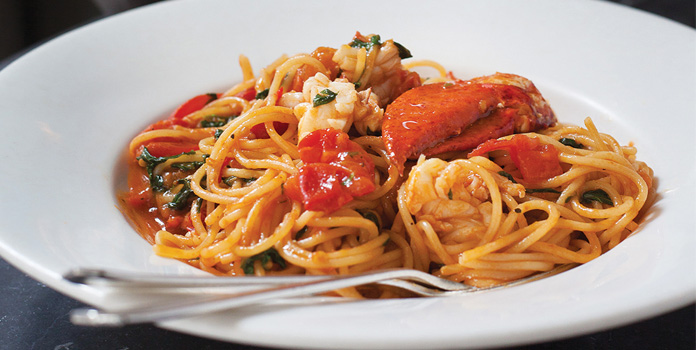 Store frozen cooked lobsters in your refrigerator and prepare this unique dish for your New Year Party. If you are looking for easy New Year Eve dinner ideas, then this dish certainly makes the mark!
4. Champagne Cupcakes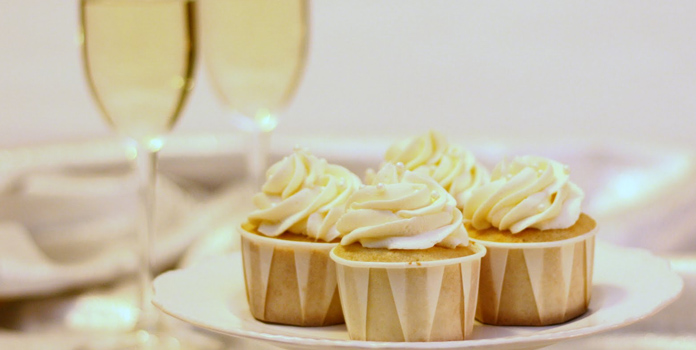 It is New Year's Eve, and champagne needs to be in everywhere in some form or the other. So, surprise your party guests by making these delicious cupcakes with a dose of champagne in them!
5. Spinach and Cheese Dip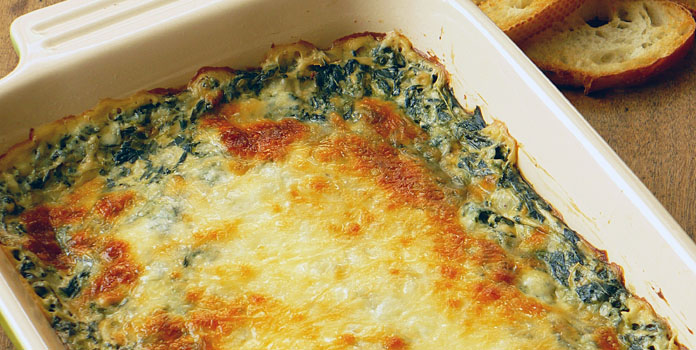 Your guests won't stop praising your cooking skills once they get a taste of these creamy, cheesy delicacy. If you have many bacon lovers on your guest list, try turning it into a cheesy bacon spinach dip.
6. Avocado Eggrolls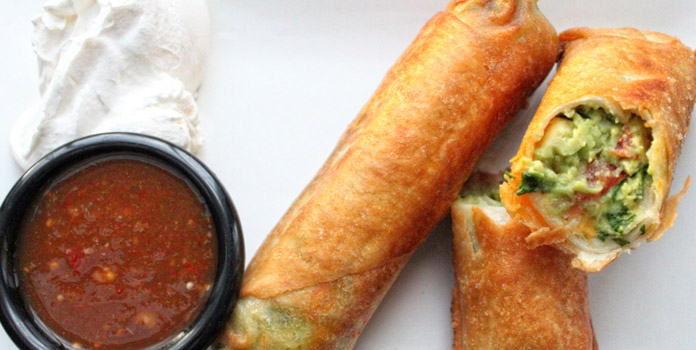 Who does not love these yummy rolls made famous by the Cheesecake Factory? You can easily make one of these and keep them as appetizers for your New Year's Eve party. Your guests will love them for sure.
7. Brussel Sprouts Salad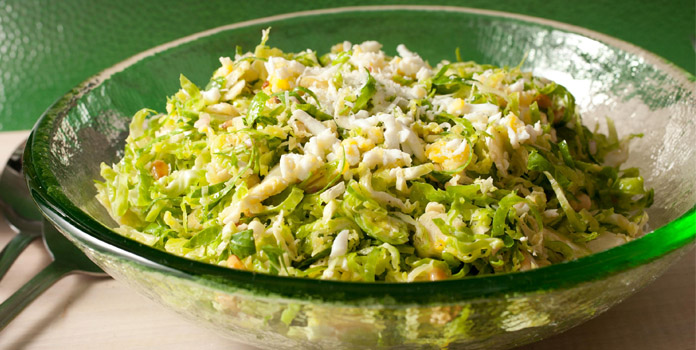 Not everyone likes Brussel sprouts yet when you mix them with cranberries and dried blueberries to make a crispy and crunchy salad. It would be an ideal side dish for your New Year Eve dinner.
8. Bourbon Balls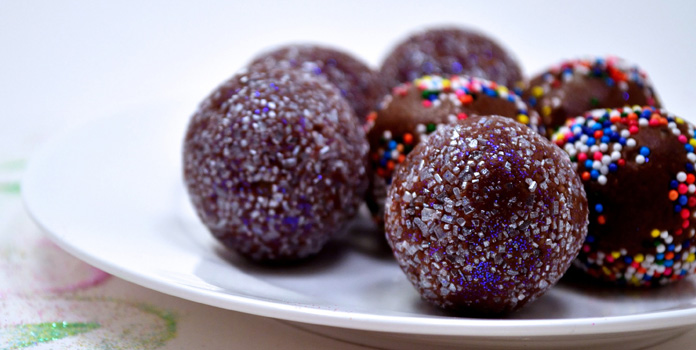 Try this southern delicacy in your New Year Eve party as ultimate desserts. Even these bite-sized balls with a coating of melted chocolate are enough to bring water to mouths of your party guests.
9. Spring Rolls
These are perfect if you are organizing a Chinese New Year theme party. They might be a bit traditional yet work as an ideal New Year Eve appetizers.
10. Sausage Stuffed Mushrooms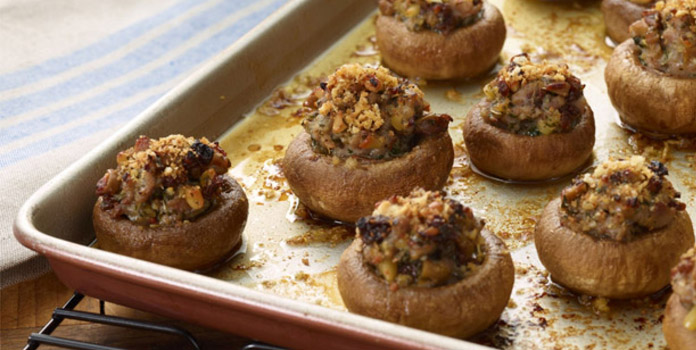 Are you working before the New Year party and do not have time to go through thorough preparations? Then try this dish as it is very quick to make with a baking time of 12-15 minutes after cooking and stirring for 5-10 minutes!
11. Chicken Lettuce Wraps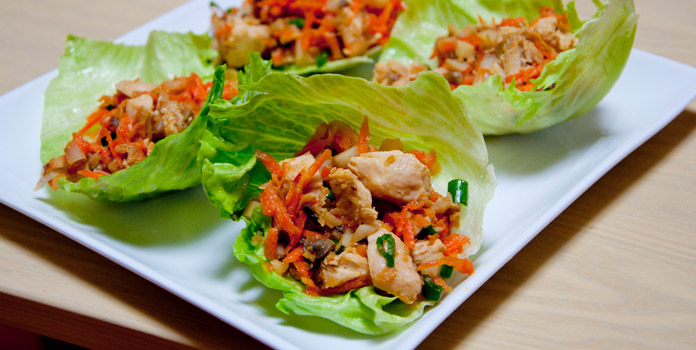 These delicious wraps are quite healthy as you can prepare them in olive oil and add ingredients like soy sauce, onion, garlic, and ginger. Perfect for your figure-conscious party guests!
12. Nutella Cheesecake Bars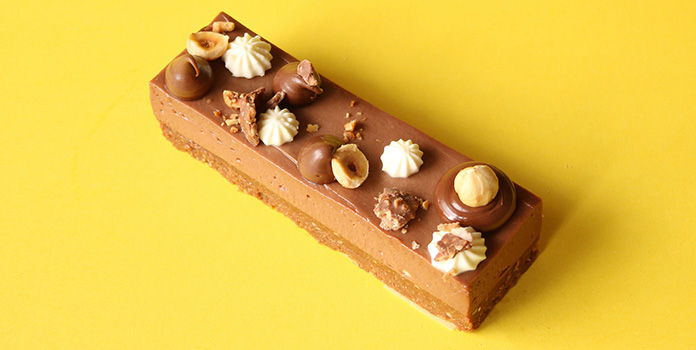 It is the time of New Year, and everyone deserves to indulge in his or her favorite Nutella treats. This is the best dessert that works with any of your New Year Eve dinner ideas.
13. Vegan Mushroom Rolls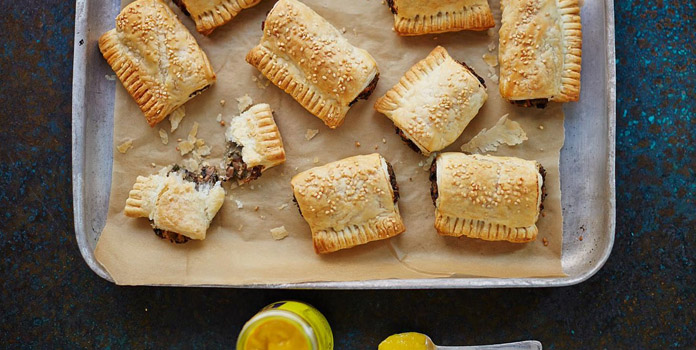 Many guests at your New Year party may not have got over with Christmas foods mainly comprising meat based delicacies. So, give a vegan twist to your traditional sausage rolls by rolling mushroom mixture into sausage shapes. One of the best New Year Eve menu ideas!
14. Mexican Tacos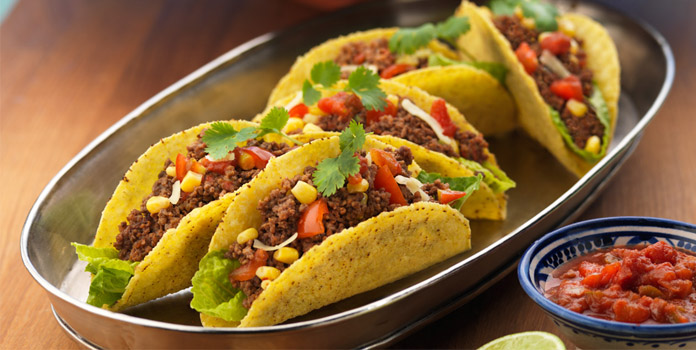 You have got plenty of options for fillings if you decide to include Mexican Tacos in your New Year Eve dinner. Make traditional chicken and beef tacos or fish tacos for meat lovers or keep it vegan by using grilled vegetables, quinoa, or beans as fillings.
15. Fried Tofu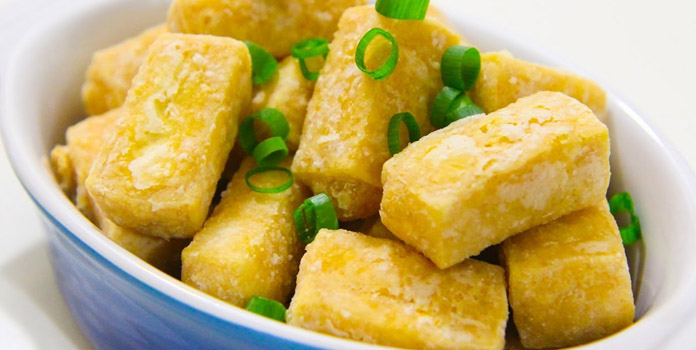 Yes, you may not love the taste of uncooked tofu at all. However, with proper frying at medium heat, you can expect to get small delicacies with a crispy crust and soft, creamy interior. These work as great New Year's Eve finger foods!
16. Gingered Crab cakes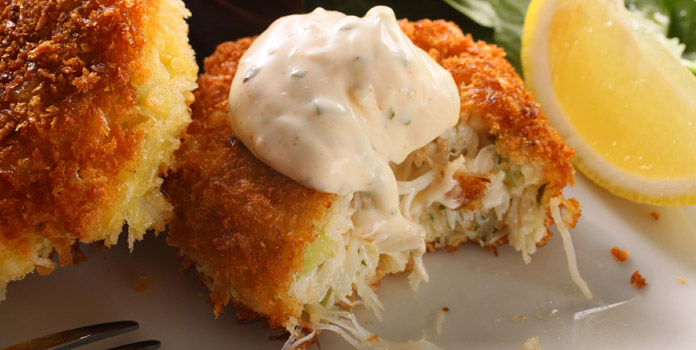 Let your guests feel the experience of eating in a fancy restaurant by including gingered crab cakes in your New Year Eve dinner ideas. You just need about an hour to prepare these perfect appetizers for a New Year party.
Make sure that you prepare in advance to make these food items for your party. Some of these may require more time than others to make but rest assured; it will be worth it once you receive amazing compliments from your guests on your excellent culinary skills. So, pick any of these New Year Eve dinner ideas and get ready to welcome 2017. Also, check out these New Year gift ideas to avoid the confusion of picking an ideal present for your loved ones!