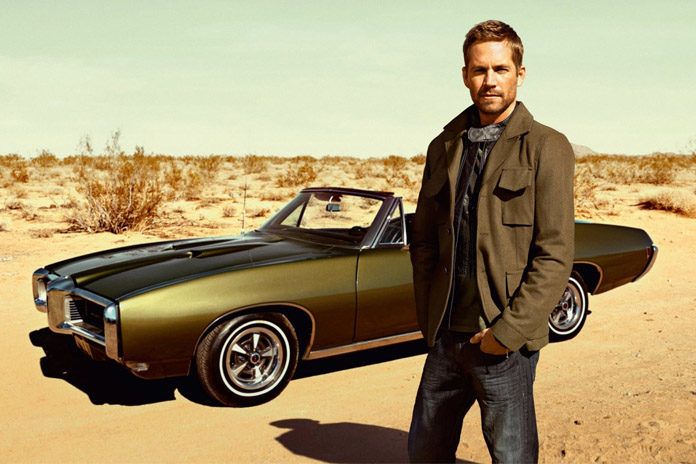 Paul Walker Movies – You know and love him as the undercover cop, friend, and family of Dominic Toretto. You were left shell-shocked when he left this world in a tragic accident three years ago. You felt your eyes getting moist in the last credits scene in Furious 7.
Yes, he is your favorite Paul Walker who ruled (and still rules) your heart with his portrayal of Brian O'Conner in the "Fast and Furious" movie series. However, did you know that there are Paul Walker movies which expose a different Paul Walker than what you are used to seeing him?
Related: Christmas Movies You Must Watch.
On his death anniversary this year (November 30), relive your memories of the late actor by seeing lesser known must-watch Paul Walker movies yet. You will be surprised to find that some of these movies are even better than The Fast and Furious series!
1. Running Scared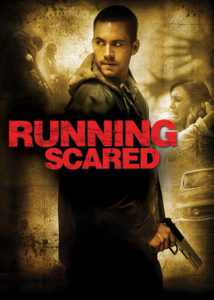 A low ranking mobster is working for the mafia. A pistol gun used for shooting police officers. A 10-year old kid and his brutal stepfather. What happens when these three situations come together? You get one of the best Paul Walker movies called Running Scared.
Running Scared is an American crime thriller in which Walker effortlessly played the role of a thug trying to catch a ten-year-old kid who has run away with a gun Walker was supposed to dispose of on his boss's commands.
Many critics consider this performance as one of the finest performance of the Fast and the Furious star. If you have not seen it yet, you must watch it now!
2. Joy Ride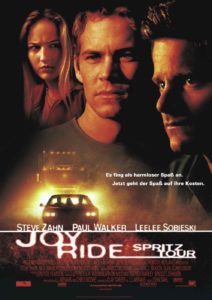 Do not get misled by the name of this movie. The movie is anything but a Joy Ride and is actually an intensely gripping horror thriller. Paul Walker plays the role of one of the three friends who are on a road trip. Things take a turn when a psychotic truck driver takes offense to one of their jokes and start pursuing them in the middle of the night.
The movie boasts of a fantastic screenplay, and it manages to scare you as well as give you a few laughs here and there. This could be one of the most underrated Paul Walker movies which you cannot afford to miss if you love a genuinely well-made thriller!
3. Eight Below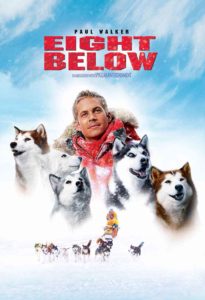 It is sad that Late Paul Walker is only remembered for his popular role in The Fast and the Furious franchise. There are other movies of Paul Walker which are surprisingly good and brought out the real potential of Paul Walker as an actor.
For instance, the heartwarming Disney classic, Eight Below, is an excellent adventure drama where Paul plays the role of sled dog trainer Jerry.
His team had to leave eight dogs in the chilly weather of Antarctica after their mission is called off due to harsh weather conditions. The rest of the story involves the struggle of dogs, and the mental trauma Jerry undergoes after leaving his dogs out there to die.
Although dogs play a central role in this Paul Walker movie, he gives a subtle, impressive performance in this hugely underrated film of his career!
4. Flags of Our Fathers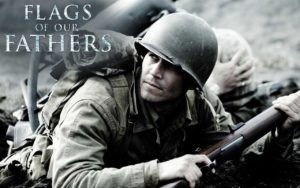 Nobody initially took Paul Walker as a serious actor assuming him only as just another pretty face. However, the history drama, Flags of Our Fathers directed by iconic director Clint Eastwood proved this wrong.
Walker played the role of one of the soldiers who raised the American flag after winning the Battle of Iwo Jima in World War II. The movie garnered rave reviews from critics, however, largely went unnoticed by casual moviegoers. However, it is considered as one of the best Paul Walker movies.
5. Hours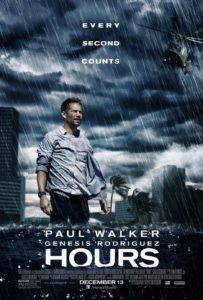 Hours is one of the last Paul Walker movies and is also the most different from other roles he had played in his career. The film revolves around the days of Hurricane Katrina where a new father played by Walker tries desperately to save his infant kid amidst the deadly storm.
Walker admitted this movie project being very close to his heart in which he got a chance to portray honest emotions instead of doing action for which he was known the most among fans.
6. Varsity Blues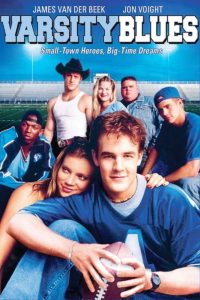 This is one of the early Paul Walker movies having released in 1999. Walker had a supporting yet crucial role in this movie playing the role of Lance Harbour who was the star quarterback and captain of Texas football team.
The film was mainly focused on the underdog and a backup quarterback who became captain after Harbour suffered from an injury. Walker may have a limited screen time in this movie, but Varsity Blues undoubtedly stands tall among all Paul Walker movies.
7. The Skulls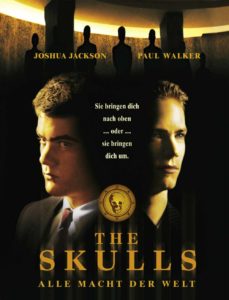 The Skulls might be one of those Paul Walker movies which failed to impress critics, yet Paul did manage to give an honest performance and also garnered a significant female fan following post this psychological thriller.
He played the role of a new college student who joins a secret Ivy League society called The Skulls only to confront adverse situations later. It was this movie he collaborated with the director Rob Cohen ( who later directed The Fast and The Furious) for the first time.
8. Pleasantville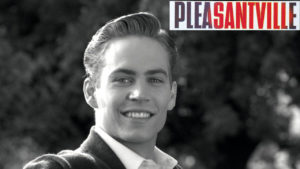 This is the movie which made Paul Walker quite popular among girls as he charmingly played the role of the love interest of Reese Witherspoon. Walker played the role of high school heartthrob, Skip Martin in this movie where lead characters got transported into a black and white sitcom he gave a glimpse of the star under making in this film.
Although he was playing a supporting role, he never got overshadowed by the leading names of Jeff Daniels and Toby Maguire.
9. Into the Blue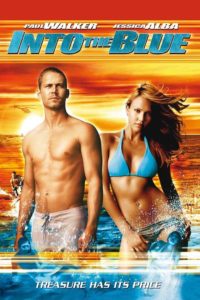 Paul Walker paired with the beautiful Jessica Alba in this romantic action movie. A group of divers in this movie discover a shipwreck on a treasure hunting trip. The problem is that along with shipwreck they also find an enormous amount of cocaine.
Rest follows a sequence of events full of thrill and action making this film fun to watch at weekends. According to die-hard fans of the late actor, this is one of the most entertaining Paul Walker movies comparable to the multi-starrer Furious movies.
10. She's All That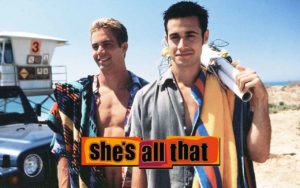 If there is one Paul Walker film that truly brings out his versatility as an actor, it has to be the teen romantic comedy She's All That. Surprisingly, Paul Walker played not the general hero character but was more of an anti-hero.
His character placed a bet with the star of college campus to transform a nerdy girl to a prom queen. How he turned into an anti-hero remains a mystery for you to solve while watching this movie!
So, if you have not seen any of the above Paul Walker movies, now is the time to do that. You will be surprised to see him in such diverse roles proving that we lost an incredibly talented actor on that fateful day of November 30, 2013.
Of course, as a tribute to your love of him, you can also rewatch the ever favorite Fast and the Furious series and see him in action once again! We miss you, Paul Walker!
Also Read: Johnny Depp's Hairstyle Evolution