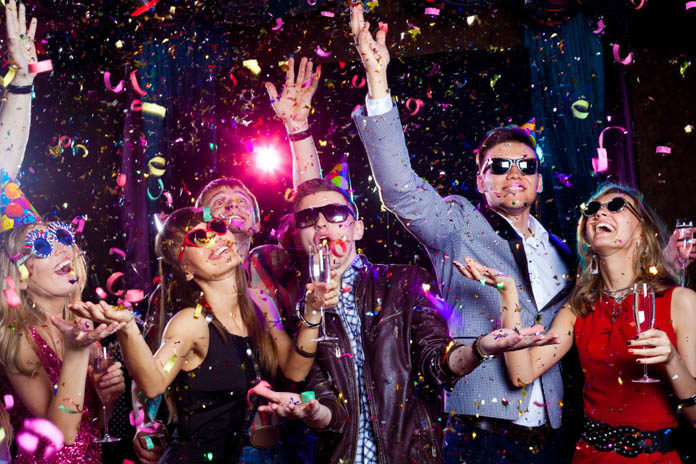 New Year Eve Party Ideas – It is time to say goodbye to 2016 and welcome 2017. You might be feeling drained and perhaps devastated especially due to the recent twist in American politics with the new president-elect. Nevertheless, it is time to wind up and become a crazy party animal and host a perfect New Year Party.
Related: New Year Party Games.
To help you in that, we have brought you these mind-blowing New Year Eve party ideas and themes. Whether you are hosting a party for adults or families, these ideas will help you a lot in your New Years Eve party planning. You can even find New years eve party ideas for kids and assist them to end the year in a fun filled way.
So, what are you waiting for? Time is short, and you need to do many preparations to celebrate the New Year Eve. Pick a new year eve party idea now and start planning the perfect night on December 31st:
Confused about what to wear in this new year's party try these 11 best party wear for men.
1. Black and White Ball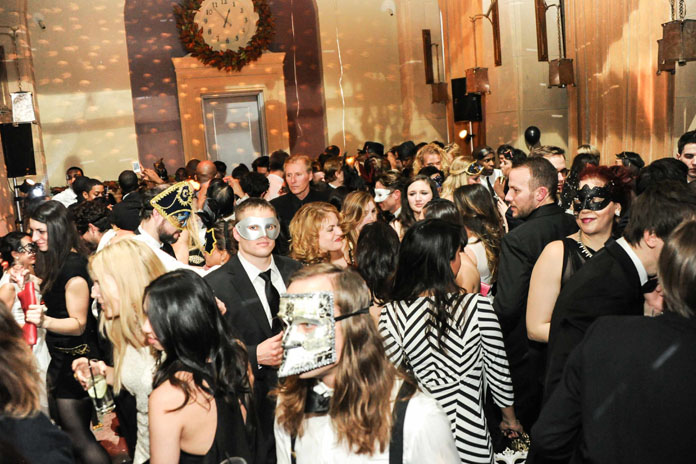 Go back to the sixties and recreate the legendary (and bit infamous) Party of the Century by Truman Capote. For those who do not know, Capote had organized a party in honor of the then most powerful woman in America, Katharine Graham.
The party had only black and white as the dress code with masks. The gathering had top names from every segment of the society as guests. You or your friends may not be as famous as his guests, but a black and white ball can prove to be a fantastic new year eve party!
2. Bonfire Party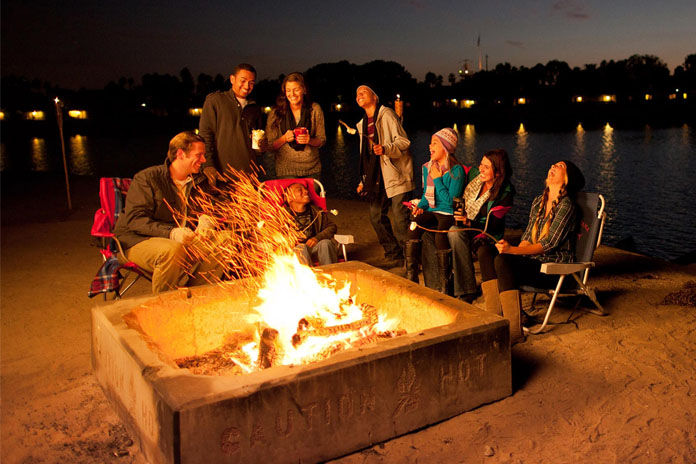 Gather your close friends and arrange for a fun, bonfire party on the New Years Eve. There cannot be a better way to celebrate the new year with your buddies remembering all the good and bad times of the past year. Bring your booze, delicious finger foods, and marshmallows to welcome the new year at midnight in style.
Ask your music lover friends to bring their portable DJ mixers and guitars for a great and musical New Year's Eve. If there is a beach near your place or city, organizing this bonfire party there can be one of the best new year party ideas!
3. Black Light Party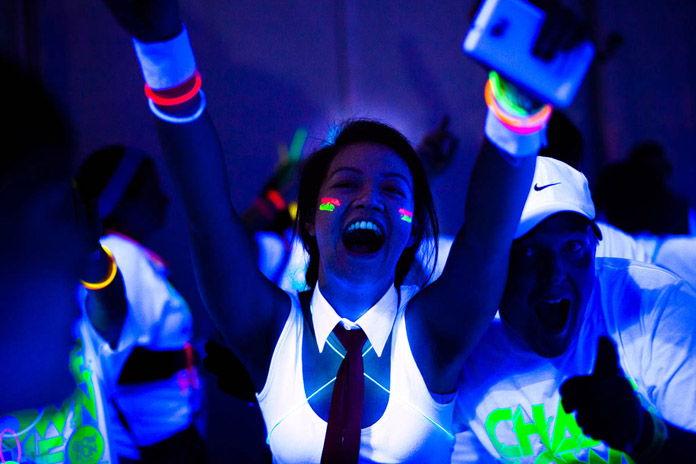 An epic black light party is a fantastic idea for your new years eve party, even if it is quite common. This is because you would have to give much time to prepare a perfect black light party! You will need to turn your apartment into a mini night club using black craft papers, UV reactive paint, and of course, replace general light bulbs with black lights.
You may also have to arrange for glow sticks, glow bracelets, and other items to give it to your party guests. Do not forget to ask your party guests to come in white or light colored clothes for the maximum effect and feel of a black light party.
4. Masquerade Ball New Years Eve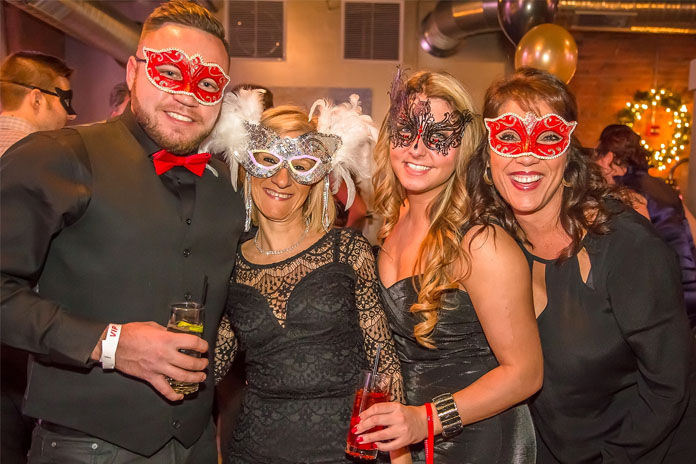 If you have many friends who may not know each other, then a masquerade ball party is one of the best new year eve party ideas for adults. After all, nothing is more exciting than masked strangers in costumes dancing together in a ballroom until midnight when everyone reveals their identity.
This New Year party can turn out to be quite eventful for many as you never know which two of your single friends may end up together with you unintentionally acting as a matchmaker! Make this end-of-the-year party more fun by asking your guests to come in funny or indistinguishable costumes to turn up the mystery level!
5. Potluck New Year Eve Party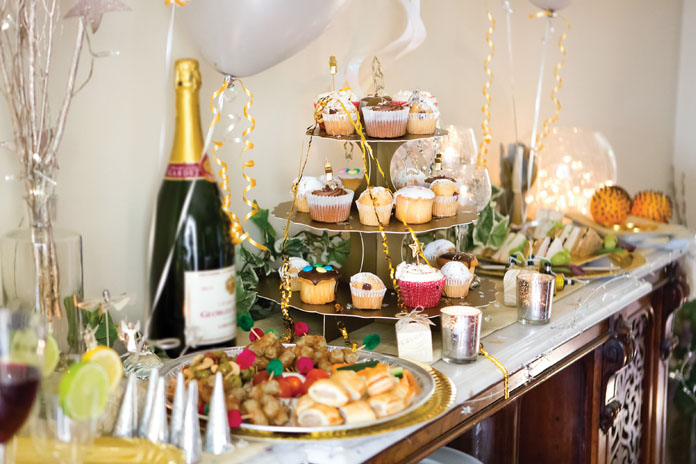 While a potluck party may not be your first thought for a new year party it is certainly a great option as with a little effort; you can turn a regular potluck party into a full-fledged celebration. Tell your guests in advance that it would be a "Bring Your Own" kinda party.
So, each guest has to bring her own appetizers, finger foods, and drinks so that you can have a mix of everything on your party menu. You must, however, make sure to provide drink mixers and extra bottles of wines or sparkling champagnes for the traditional midnight toast to welcome the new year!
6. Chinese New Year Party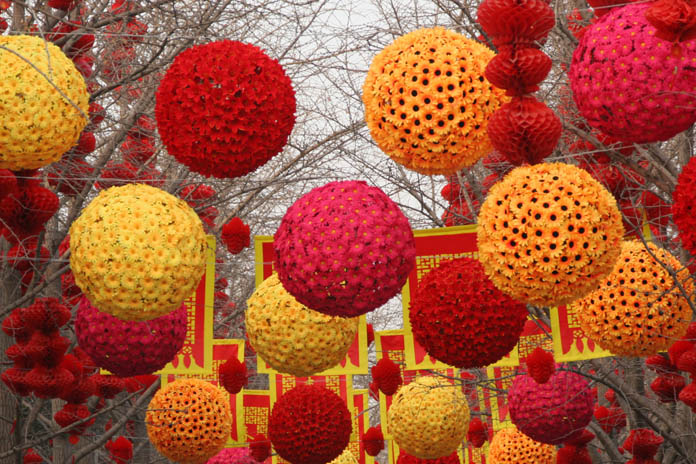 Although Chinese New Year happens late in January or February, you do not have to wait for it if you are looking for some different New Year Eve party ideas. A Chinese new year themed party demands spotless cleaning of your house as they believe cleaning old and useless stuff is the first step towards attracting wealth and prosperity.
Next, hang traditional Chinese decorations in red and golden color. Make it as bright as possible and use your Christmas decorations as well if needed! Prepare dumplings, orange pancakes, noodles, and other Chinese cuisines as party foods. Your friends will love this unique idea of welcoming the New Year!
7. Casino Night Party at Home on New Years Eve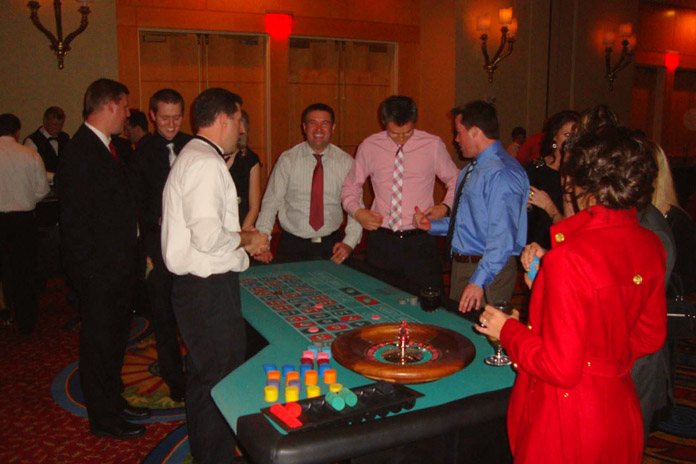 Organizing a casino night party at home is one of the best New Year Eve party ideas although you may have to devote considerable time to planning it. You must set a strict budget before planning this kind of party as it can turn out to be quite expensive. If you have a large budget, you can easily find Casino themed party rentals online.
Else, you can create a casino setup inside a large living room by placing tables and chairs as per your number of guests. Prepare non-greasy party foods as people will be using their hands a lot for dealing with cards. You can even use fake money to take the pressure off everyone to lose a significant fortune on the last day of the year!
8. Karaoke Party on New Year's Eve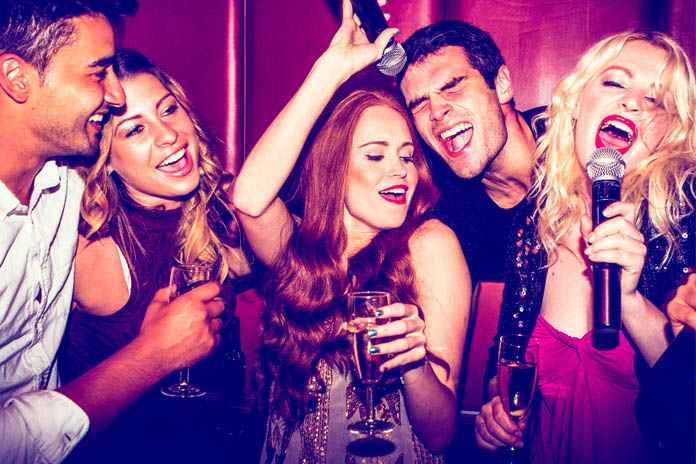 It is time to bring out the hidden singing talents out of your friends. Organize a fun Karaoke party on this New Year's Eve and see which of your friends are great singers. Karaoke party can prove to be an incredibly fun and exciting activity especially when everyone is in the mood of enjoyment on the New Year's Eve.
You just need a quality DJ mixer, a standard karaoke setup, few tables and chairs, and you are ready to go! You can even setup a small karaoke party in your living room using just your laptop and speakers along with a good karaoke app. Just do not forget to prepare some new year party foods and appetizers as well as drinks for a fun-filled party night.
9. Green Eco-Friendly New Year Party for Kids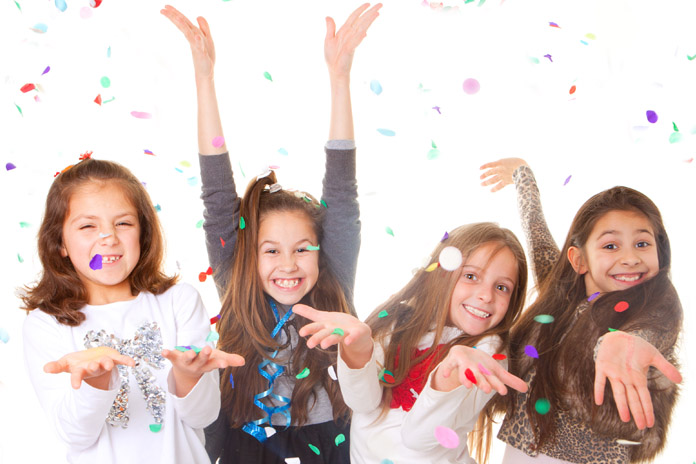 Do not leave your kids out from your New Year party plans. A green, eco-friendly party is one of the best new years eve party ideas for kids. It is an excellent way to educate them about the significance of environment as well as let them have fun with their friends on the new year eve.
To plan a perfect eco-friendly party, decorate the area with small potted plants or herbs. Instead of using regular new year lights, use low power LED bulbs or candle decorations for a unique touch! You can even organize a mini plantation event to show kids how to plant trees. Use paper bags to serve party foods and snacks instead of plastic or polythene bags.
Unlike other years, you can be guaranteed to have an exciting and different end to the year with the above New Year Eve party ideas. Once you decide a suitable plan, start planning in advance and take help from your friends to organize a perfect new Year bash! After all, you will be initially busy in Christmas traditions and will have less than one week to prepare for the night of December 31st. So, pick an idea now and get the party going!
Also Read: New Year Eve Dinner Ideas.