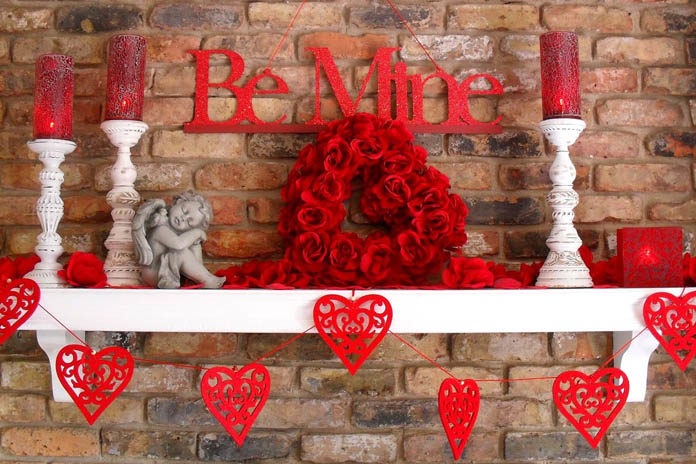 Valentine Decorations – Do not let your home stay away from the touch of love on Valentine's Day! After all, it is the place where you will be spending this special day with your partner or close friends!
Even if you have not decided which things to do on Valentine's Day, you must ensure that your house look nothing less than the sanctuary of love on February 14th. And that is why we have brought you this handpicked collection of Valentine decorations that are sure to add a sensual look to your home decor on Valentine Eve!
These Valentine decorations ideas will help you transform your place and get into the spirit of love and romance with your sweetheart. You will find a range of lovely decor ideas for table decoration, indoor decoration, DIY valentine decorations, and so on. So, once you have decided Valentine gifts for him, it is time to have a look at these Valentine decorations and pick the best theme of your choice:
01. Candle Light Valentine Decoration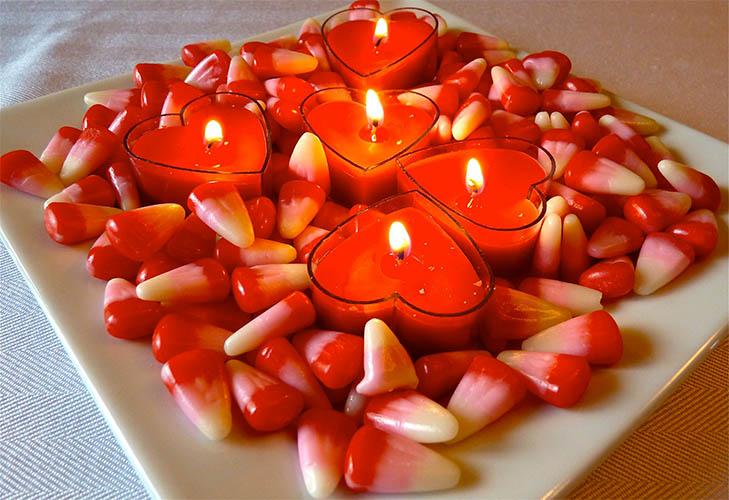 Decorate your home interiors in the light of love for the romantic candlelight dinner on the Valentine's Eve. Use painted, heart shaped stones and put heart shaped gel candles in between them to give a cozy look to your surroundings.
02. DIY Hanging Heart Decoration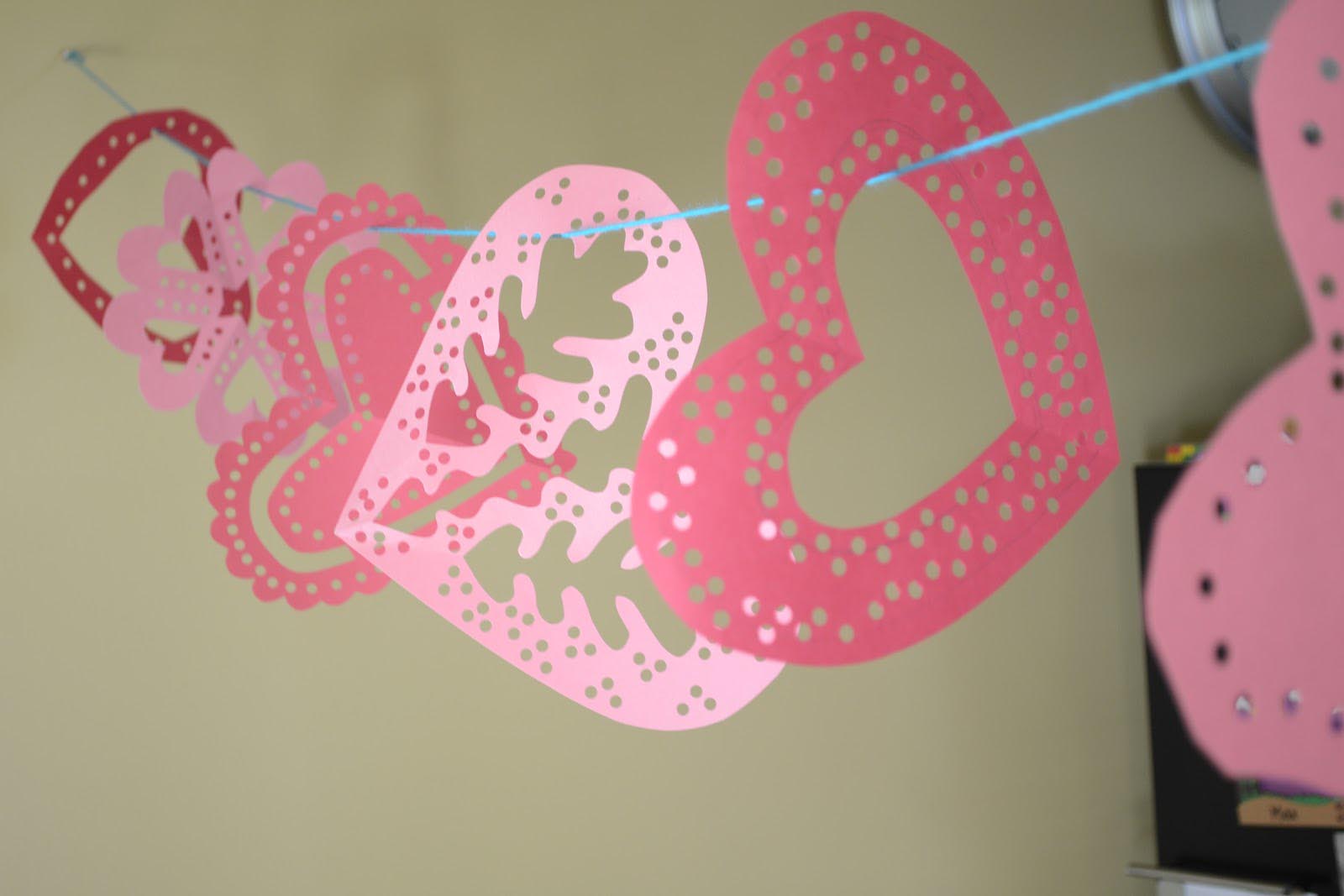 Make designer paper hearts that you can hang on a string inside your living room. This chain of paper hearts will look stunning inside your living room or at the office as Valentine decorations.
03. Cute Heart With An Arrow
The symbol of a heart with an arrow denotes that cute feeling of being in love. Try this extravagant outdoor Valentine decorations to let the world know you are in love!
04. Valentine Bedroom Decoration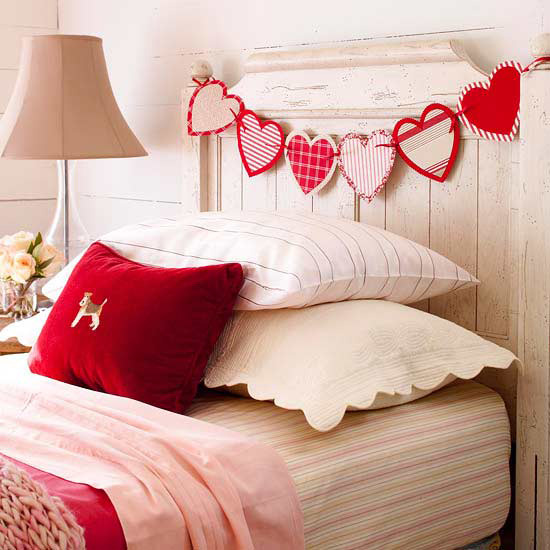 Surprise your partner by decorating your bedroom in a romantic way using the right combination of red and white color tones. After all, such bedroom decorations are a great way to feel the love in the air.
05. Cute Valentine Hearts for Room Decor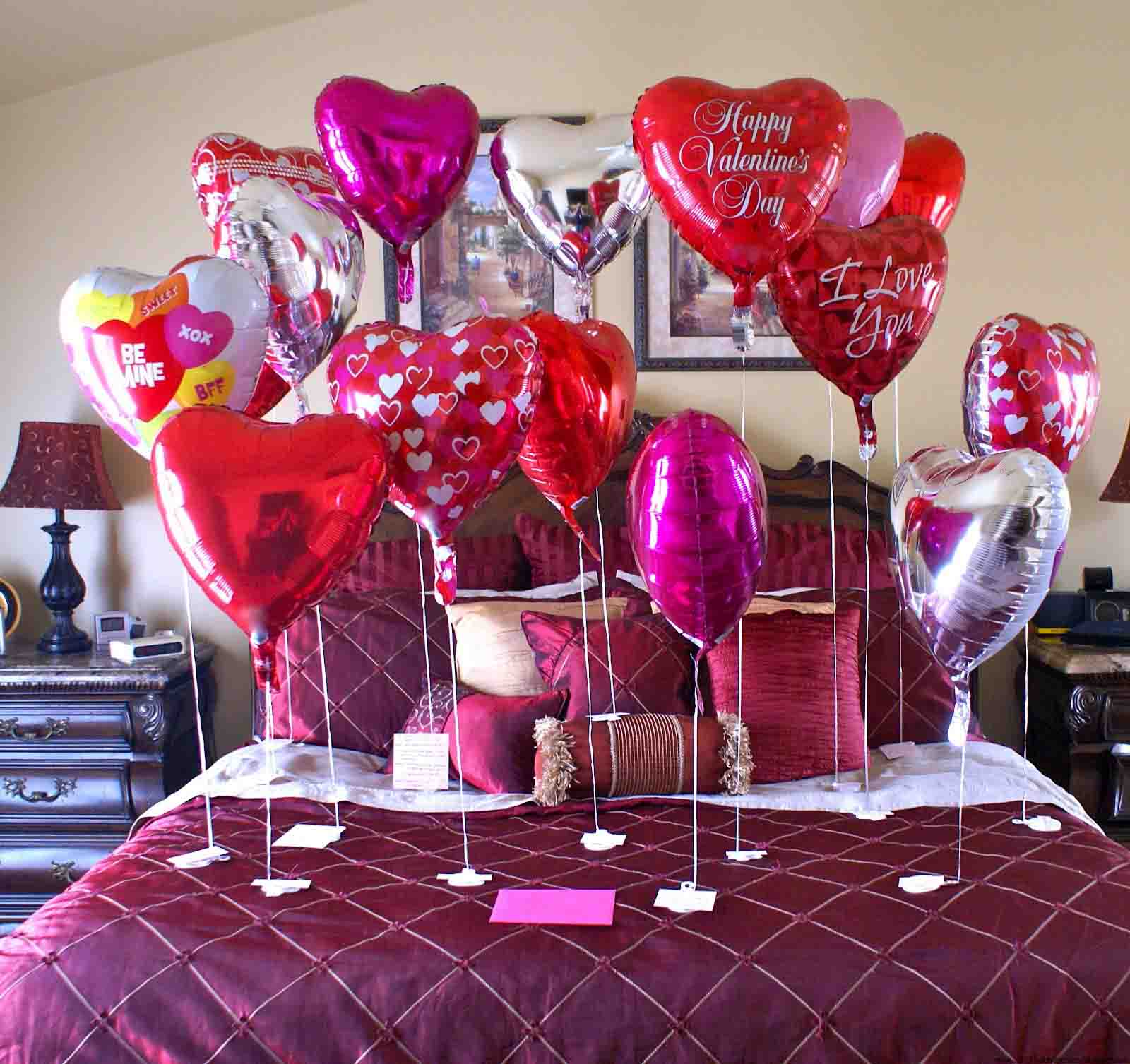 This one works well for Valentine decorations of the room of a perky teenage girl! Use these heart-shaped balloons to decorate your bedroom or you can even use it with Valentine gifts for her!
06. Paper Flower Rosettes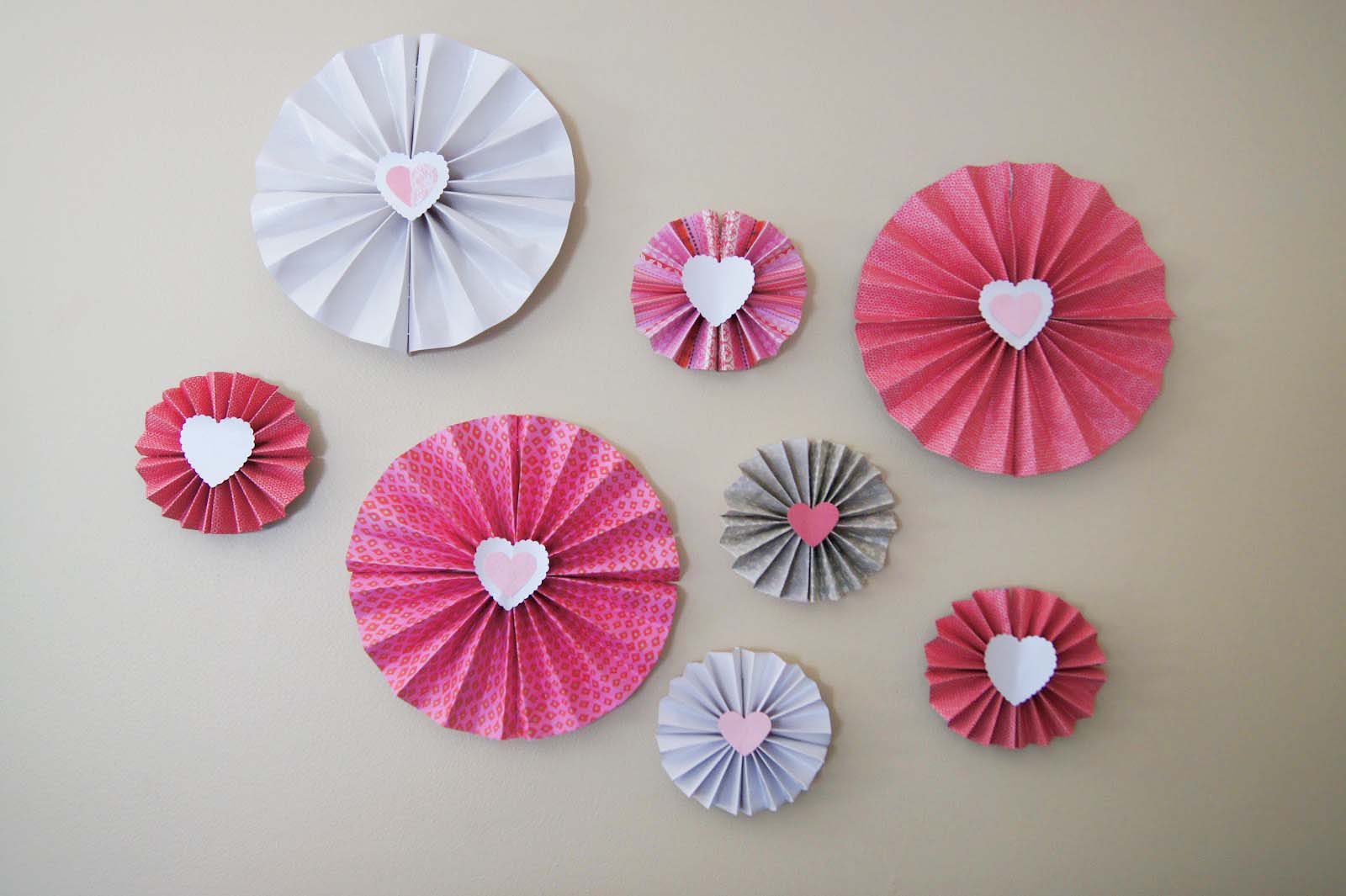 If you are looking for DIY Valentine decorations, making these paper flower rosettes is your best option. You can easily use these paper decorations as wall hangings for Valentine's Day!
07. Heart Garland Hanging Decor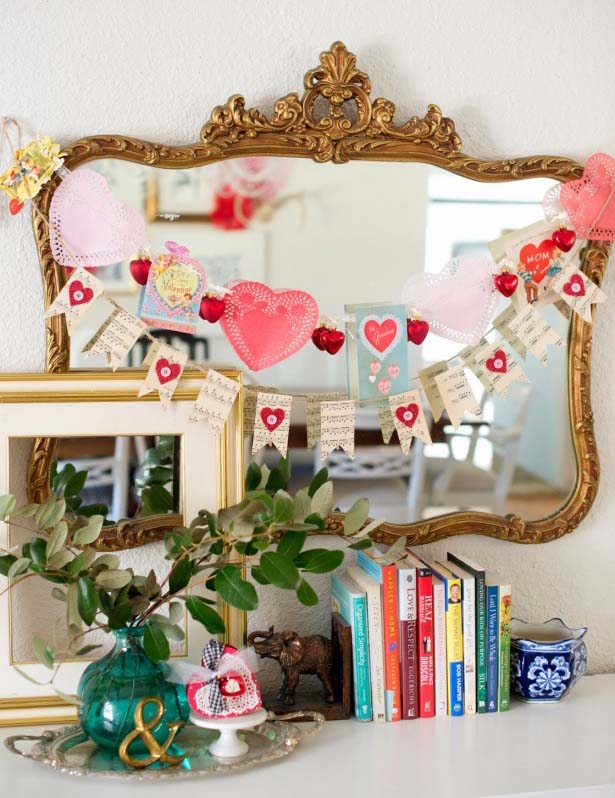 You can easily make these heart garlands made of paper hearts and use them to decorate the interior of your house! These valentine heart decorations will add a soft, romantic touch to your interiors for Valentine's Day!
08. Valentine Table Decoration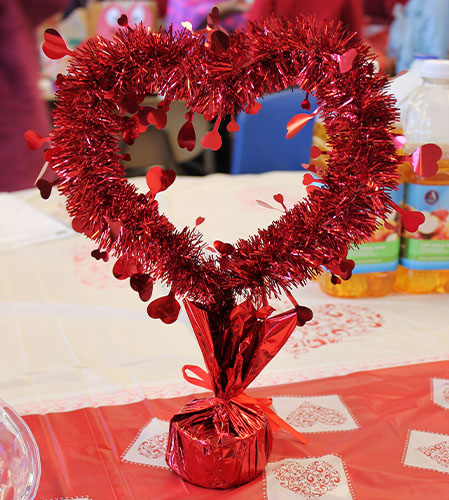 When you are planning a Valentine party, the most significant part of decoration is your table decorations. You need to pay special attention to your table where your party guests will enjoy themselves.
09. Valentine Love Decoration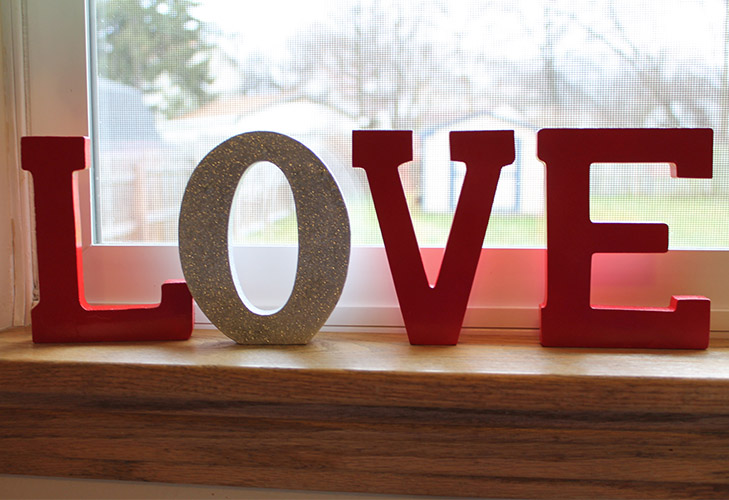 If you want easy Valentine table decorations, how about going literal and use LOVE! Quite ingenious way to give a romantic touch to your home on 14th February.
10. Table Candle Decoration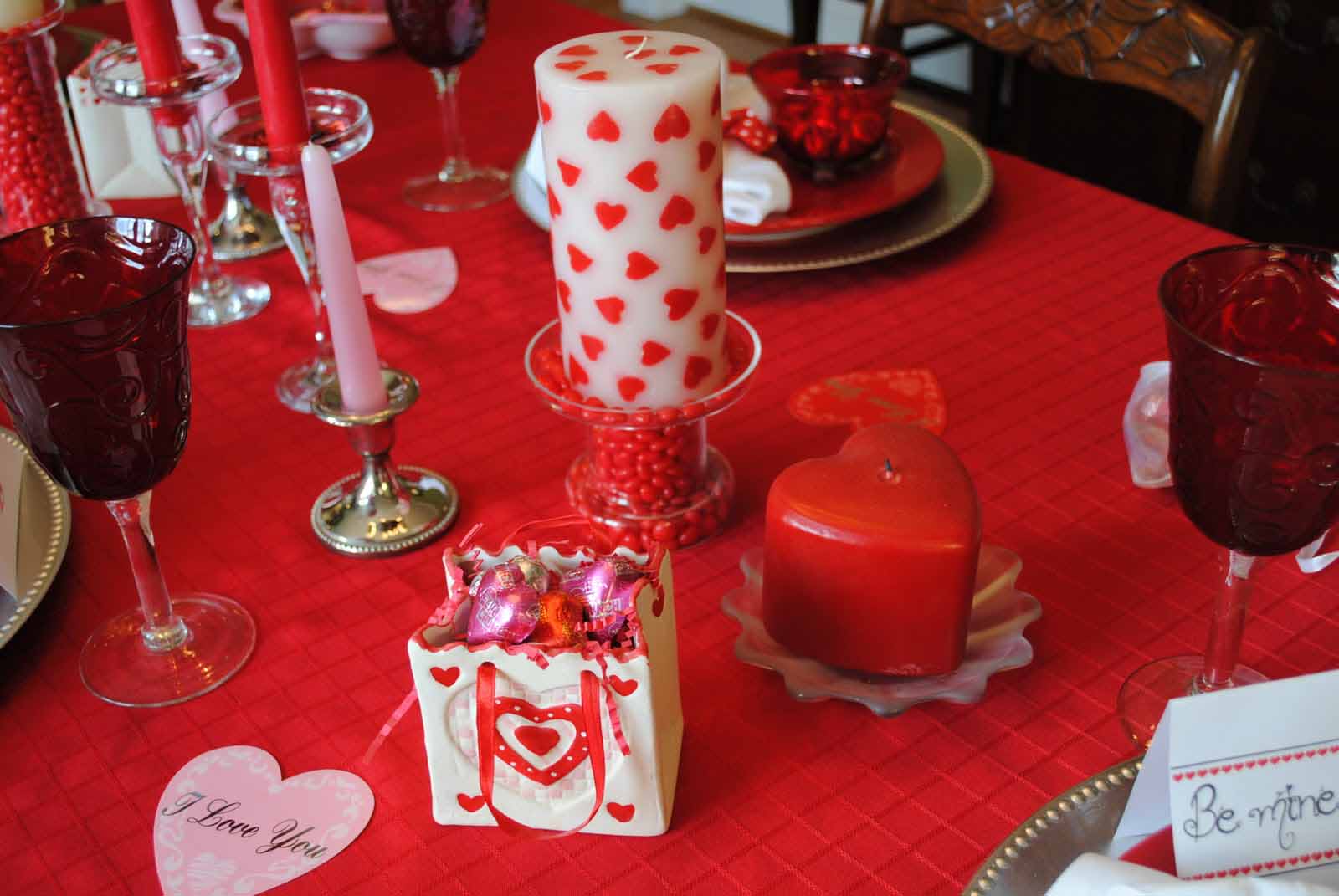 Valentine table decorations can make or break your overall Valentine decor. So, it is critical to pay special attention to them. These red and white color candles with little hearts on them is the best way to decorate the center table before your Valentine dinner!
11. Valentine Table Centerpiece
You can never go wrong with this lovely table centerpiece perfect for Valentine's Day decorations. You can even decorate your cupcakes with heart sticks to enhance the romantic feel!
12. Valentine Wreath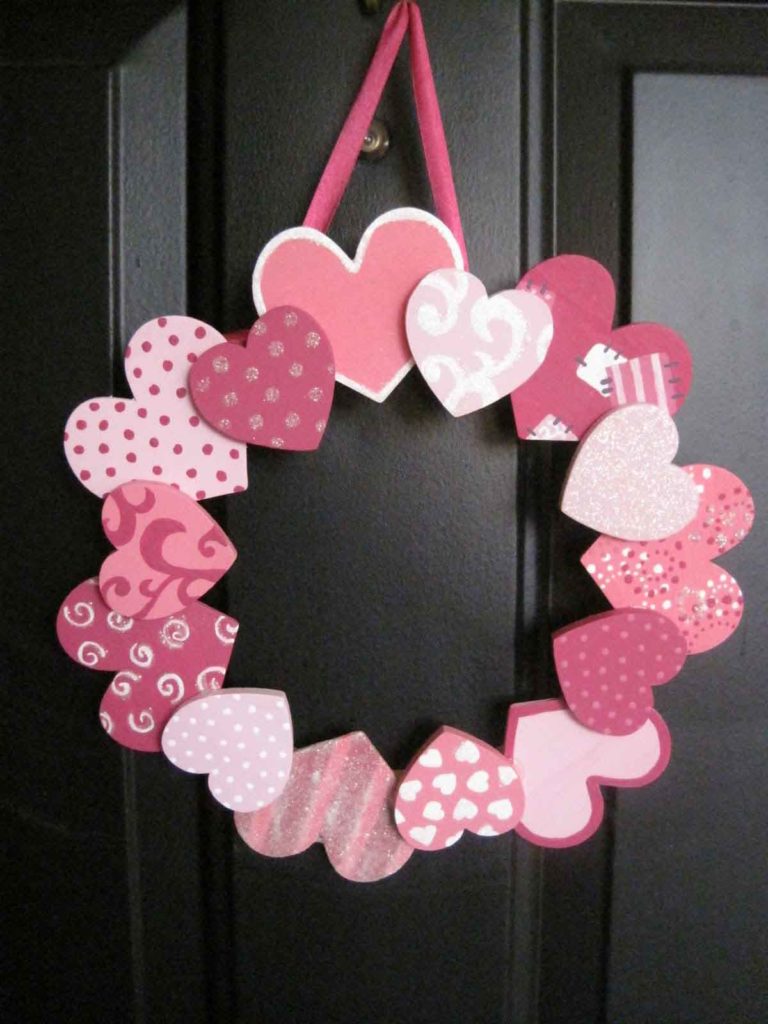 This is one of the simplest DIY valentine decorations you can make at home. You just need to cut out different color hearts from cardboard or any other material of your choice and string them together to make a stunning door wreath!
13. Valentine Room Decor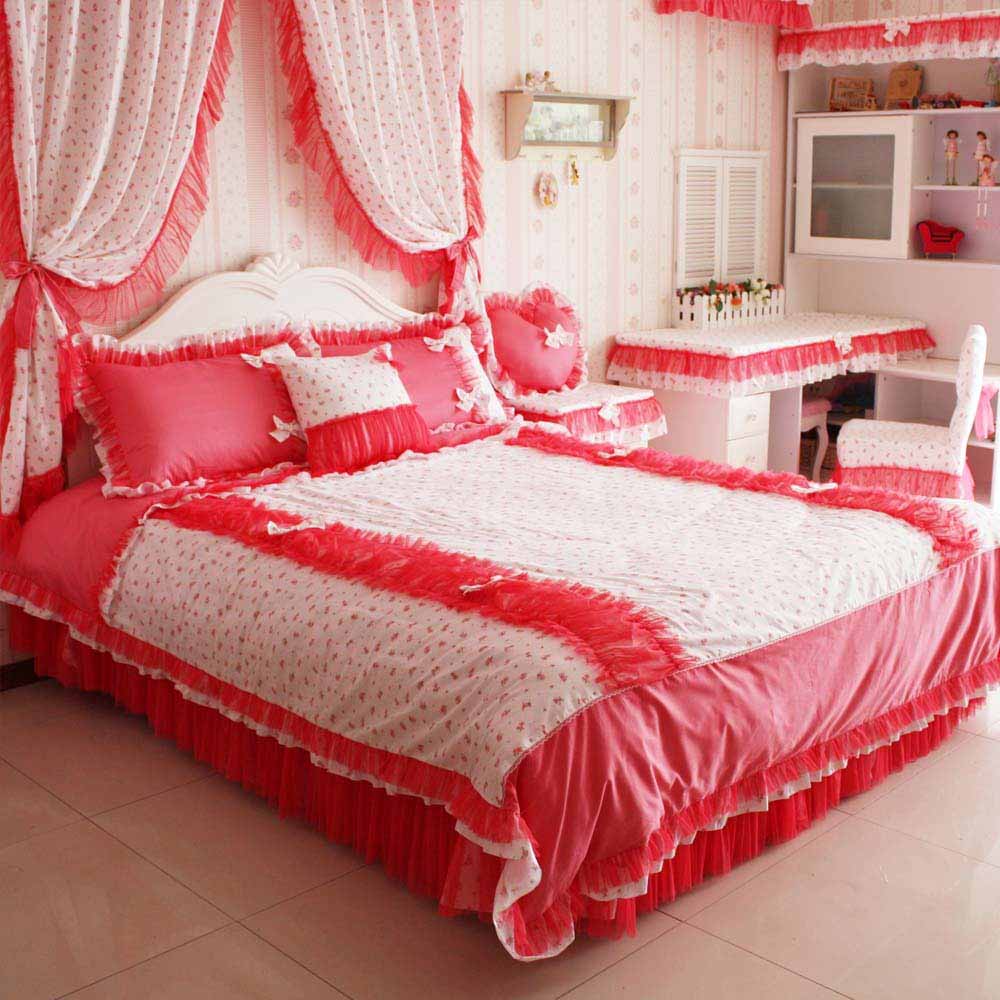 Red is the color of passion and consequently love. So, you can be sure of giving a breathtaking look to your Valentine bedroom decorations by using a bright red theme along with white.
14. Romantic Heart Shaped Bedroom Decor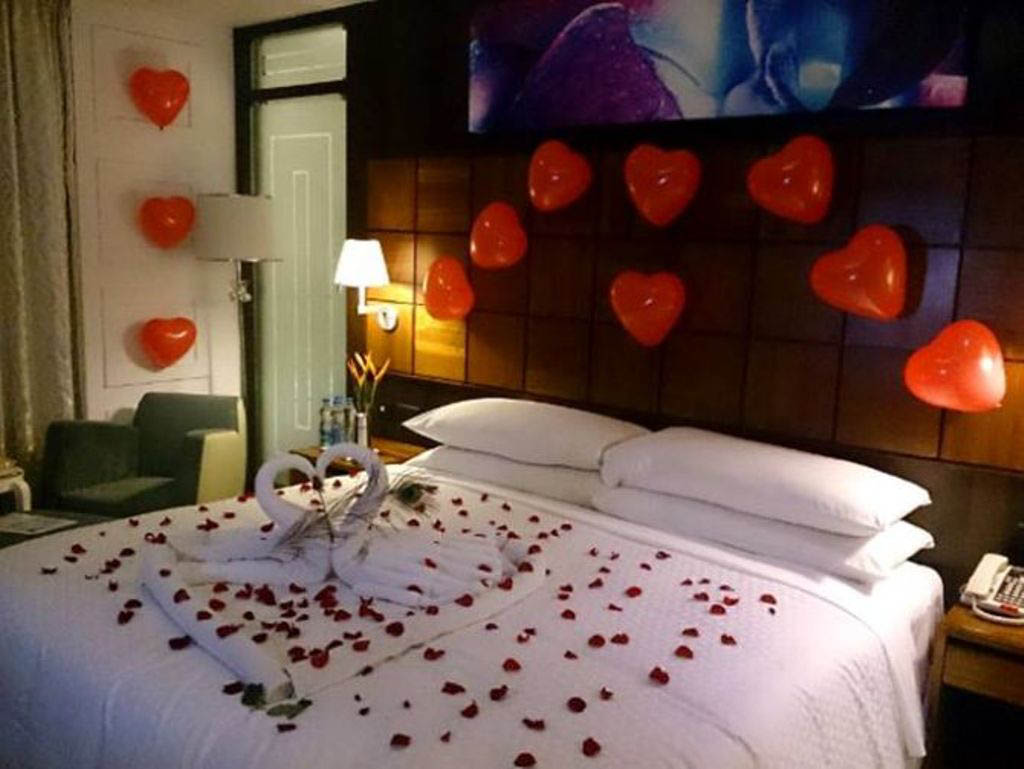 If you were busy in work throughout the day of love, you can still come up with mindblowing Valentine decorations ideas. You just need few heart shaped balloons, tape, and a some rose petals for bed to give a sensual look to your bedroom on Valentine Eve!
15. Indoor Valentine Decoration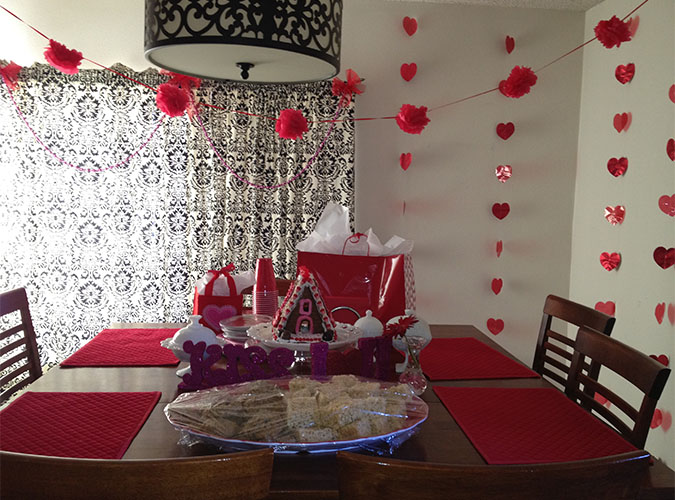 Heart shaped hangings on wall are one of the best DIY valentine decorations. You can easily make these lovely heart-shaped hangings at home. It can also prove to be a great Valentine crafts activity if you possess a creative bent of mind.
16. Valentine Rose Arrangement on Table centerpiece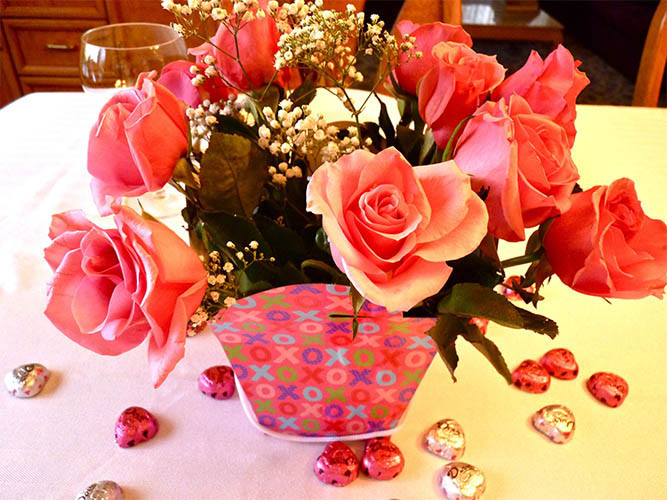 If you are running out of ideas for Valentine table decorations, try a fabulous flower arrangement like this one! Use different variety of roses to go with love vibes on 14th February.
17. Valentine Theme Party Glasses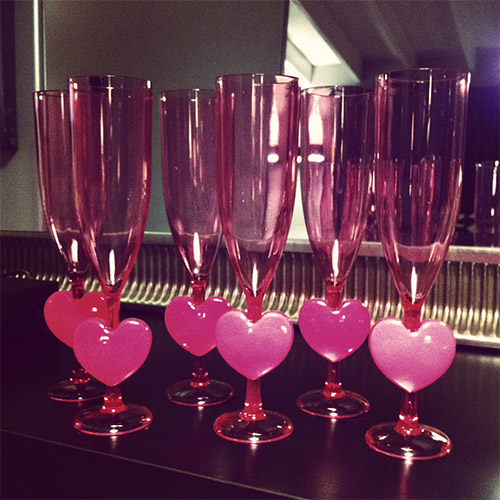 No Valentine party should be complete without these exotic glasses that are perfect with the overall theme of heart and love on Valentine's Day!
Also Read: Valentine Movies to Watch.
The above Valentine decorations are guaranteed to bring out the spark of love and romance into your surroundings on February 14th. You can select more than one ideas for separate Valentine table decorations, outdoor Valentine decorations, and cute DIY decorations.
These will ensure that you get the best surroundings to spend the day of love with your partner in the most romantic, heart touching manner. You'd also love to check out these homemade Valentine cards to express your feelings in a sweet way.