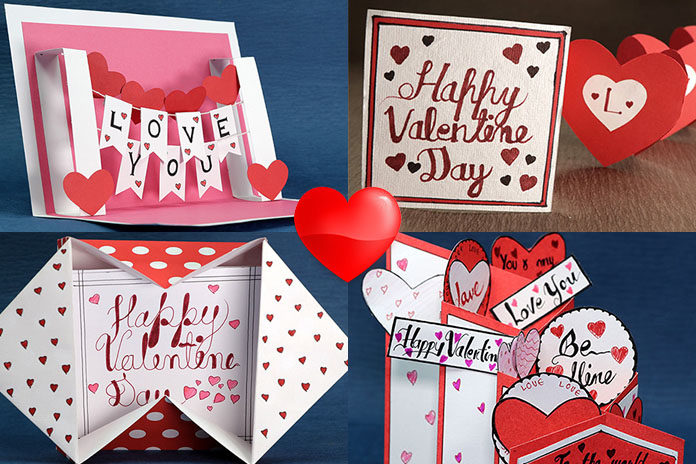 Homemade Valentine Cards – Before you plan things to do on Valentine's Day, you must think if there is anything you have to do before Valentine's Day. And one such important activity is making handmade Valentine cards for the special someone in your life.
Although you want to give best Valentine gifts to your sweetheart, you can never go wrong with spending some time to make a homemade greeting card for him or her. Your partner will remember this gesture forever as it shows how much you love and care for that person. That is why we bring you 15 ideas of homemade Valentine cards that are sure to win the heart of anyone you like!
Related: Valentine Day Party Games.
Handmade love cards are not just a way of expressing how you feel but also signify your willingness to do something special for your partner. In this collection of Happy Valentine's Day cards, you will discover detailed video tutorials that will teach you how to make Valentine cards. So, without any further adieu, check out the following homemade Valentine cards:
1. Love You Pop Out Card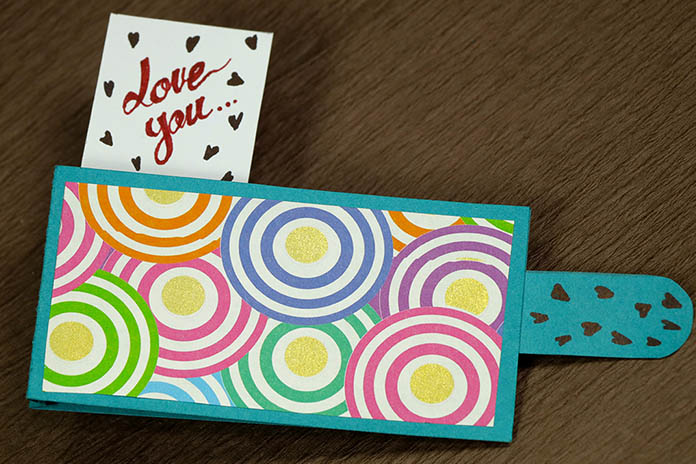 Out of all handmade Valentine card ideas, this might be one of the best designs. As soon as someone pulls the flip, a message of 'Love You' pops out of the other side. This is an easy Happy Valentine's Day card to make at home and surprise your sweetheart!
2. DIY Valentine Love Pop Up Card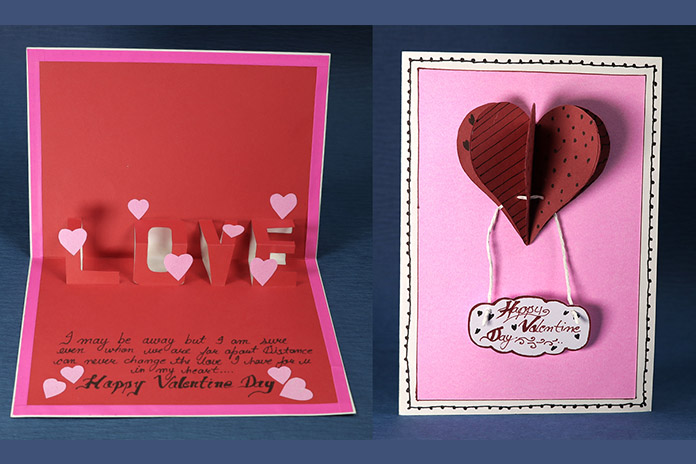 Pop cards are the most popular greeting cards. Making a Valentine pop-up card is a great idea to express your feelings to anyone! This beautiful red love card will win the heart of your loved one for sure!
3. Sliding Valentine Card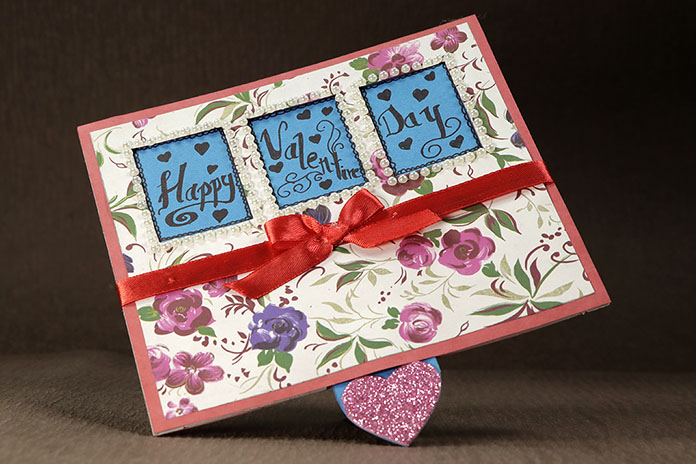 If you want to make different homemade Valentine cards this year, try this sliding card. It not only looks unique but is also one of the best DIY valentine cards to make at home.
4. Accordion Heart Happy Valentine Day Card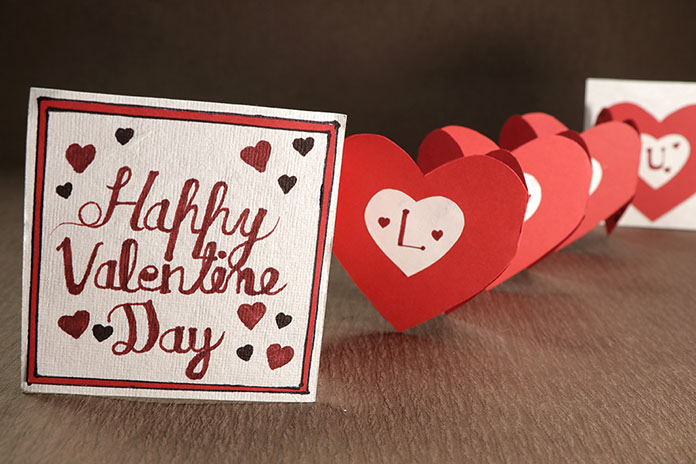 Accordion folding is a favorite of many people and can be used to make homemade Valentine cards quite easily. This special accordion heart card looks fabulous and an amazing idea to make Valentine Day cards yourself.
5. Never Ending Handmade Valentine Card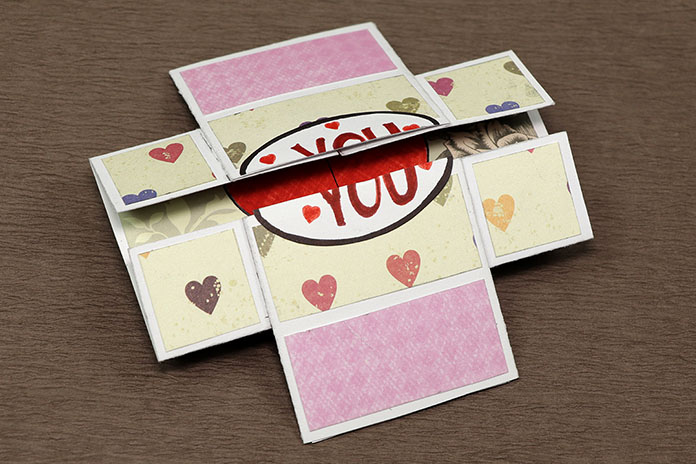 There is nothing better than never ending cards for special occasions. The only thing better can be to make a never ending heart card for Valentine's Day. This is one of the best handmade love cards you can make for your special someone on Valentine's Day!
6. Napkin Fold Valentine Card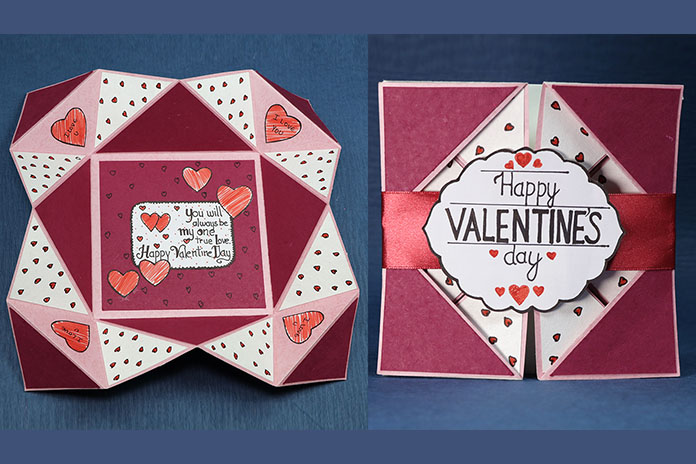 Try to make this unique handmade Valentine card with a napkin fold before 14th February. With this video, you can not only learn how to make Valentine cards but also the technique of folding cards in napkin style. It is also among the easiest Valentine cards for kids.
7. Easy Homemade Valentine Love Card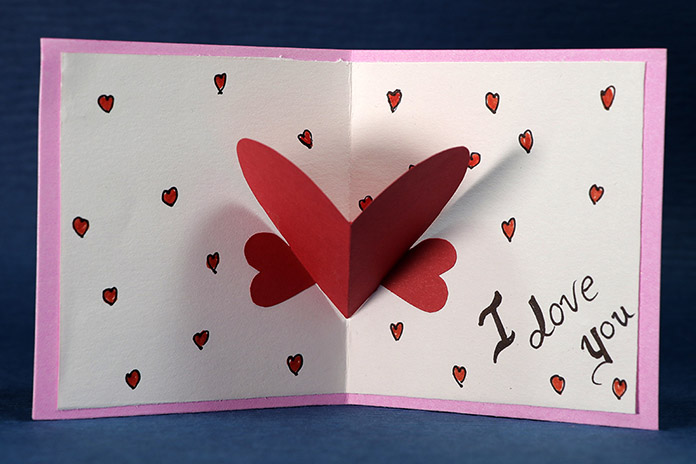 If you want last-minute handmade greeting card ideas for Valentine Day, this card is your best choice. You can make this DIY valentine card quickly before you go on a date on Valentine's Day.
8. Valentine Pop Up Card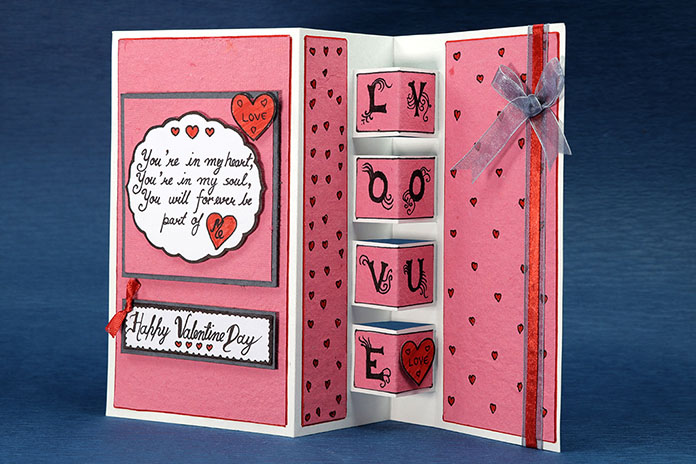 This is one of the most beautiful handmade pop up cards for Valentine Day, don't you think? You can write an extra message for the love of your life apart from the I Love You pop up that comes up on opening the card.
9. Handmade Happy Valentines Day Card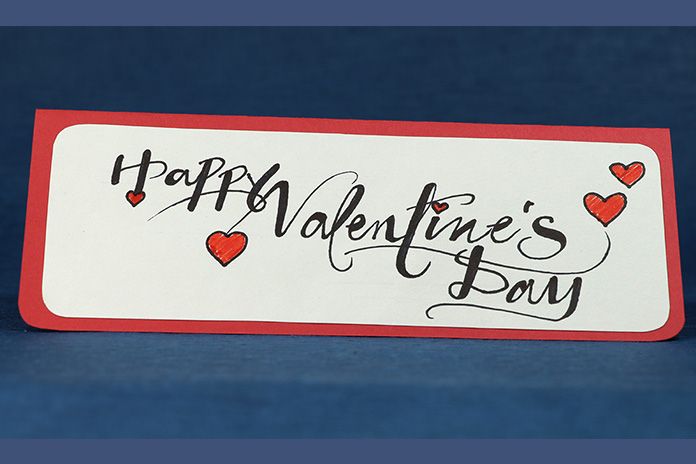 Make this DIY valentine card to express your feelings in the sweetest manner. This is one of the easiest homemade Valentine cards for kids as well as adults with less time. Out of all Valentine day cards to make, this one is among the simplest love cards you can give to your partner!
10. Valentine Cascading Card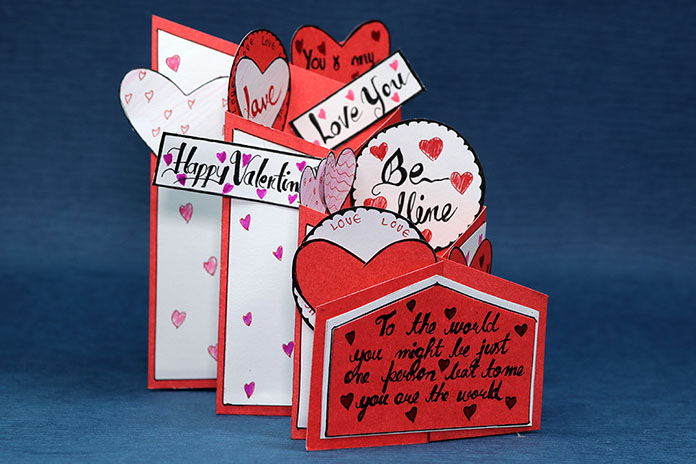 If you are the lover of waterfall cards, you will love to make this Valentine cascading card as handmade love greetings! It is similar to a waterfall card but only better. Plus it is quick to make and you will find all instructions to make this special homemade Valentine card!
11. Pop Up Hearts Card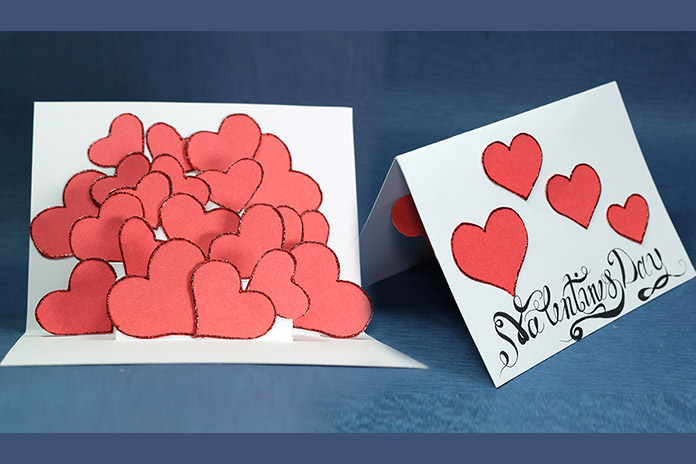 Everyone loves pop up cards. Plus, when it is Valentine's Day, it is a heartwarming pleasure to find little red hearts pop up as soon as you open a card. Give this sweet feeling to your partner by making this pop-up card for him or her.
12. DIY Pop Up Valentine Card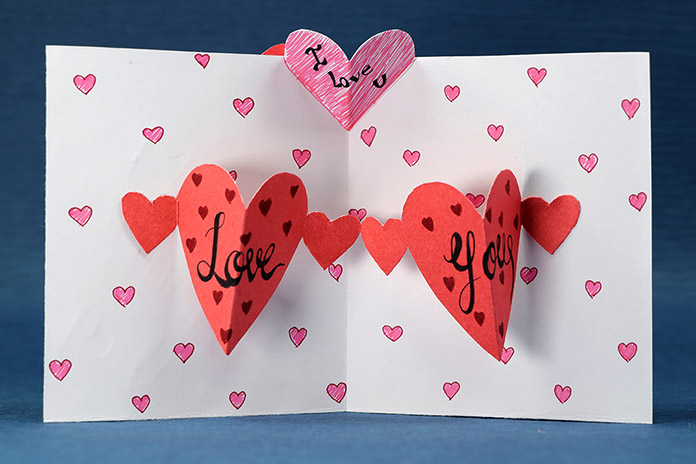 You rarely come across such pop up card tutorials that can make the task of homemade Valentine cards very easy. Make a cute pop-up heart card for your valentine on 14th February with the help of this greeting card making activity.
13. Hearts Pop Up Card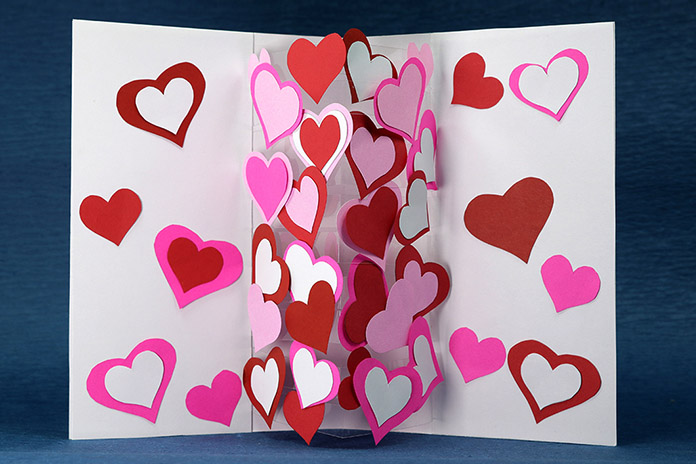 It may be just another homemade Valentine card but multiple pop up hearts make this among the best DIY valentine cards. So, make this handmade card if you want to impress your partner on 14th February.
14. I Love You Valentine Card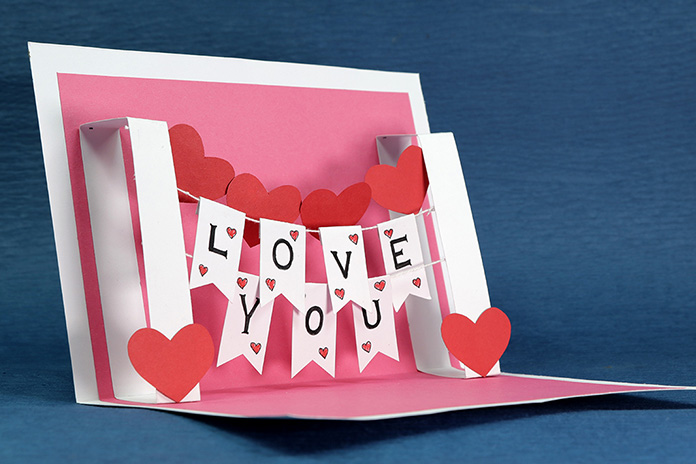 This is one of the most stunning designs of handmade love cards and a perfect way to express your feelings on Valentine's Day.
15. Valentine Message Card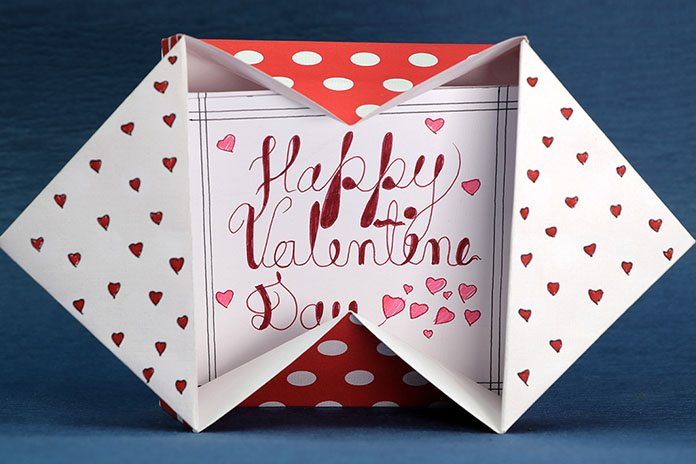 You will really enjoy making this love card for 14th February. The technique of this homemade Valentine card involves both origami folding as well as minor cutting and pasting. So, you can easily learn the basic art of making handmade greeting cards with this video!
The above DIY Valentine cards are some of the best love cards to make at home. You will have a lot of fun in making cute, homemade Valentine cards for your special someone on 14th February. Even if you have not made any handmade greeting cards, you won't face any difficulty with the help of above video tutorials.
Also Read: Valentine Day Movies.