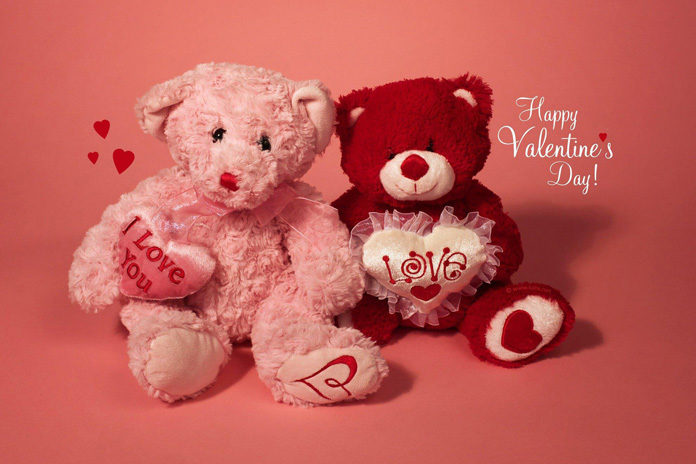 Valentine Day Gifts for Her – Picking a Valentine gift for her can be a challenging activity as there are a number of Valentine gift ideas for girlfriend in the market. The present not only has to be romantic but also something that she can use or remember for a long time.
After all, even though you may celebrate your love every day in the year but Valentine's Day only comes once in a year. So, you must think well in advance what to get your girlfriend on Valentine's Day!
Related: Valentines Day Memes.
To help you in this gift hunt, we bring you 14 Valentine Day gifts for her that will delight her to no extent. These romantic Valentine gifts are just what you need to give her a perfect present on 14th February. So, before you plan things to do on Valentine's Day with your girlfriend, pick the best Valentine gift for her from following ideas:
1. Yoga Paws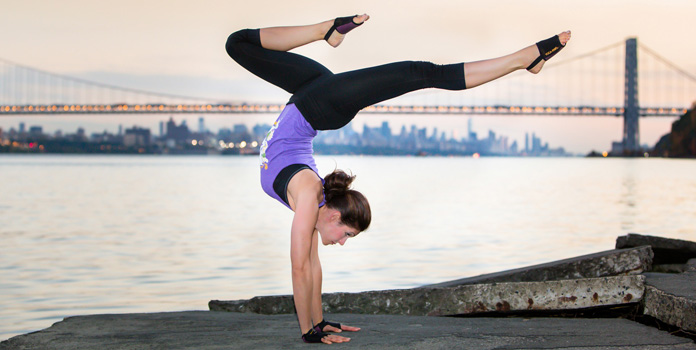 Is your girlfriend a fitness freak who never misses her yoga classes? She is going to love this comfy pair of yoga paws that will make her yoga experience more pleasing.
2. Love Scrapbook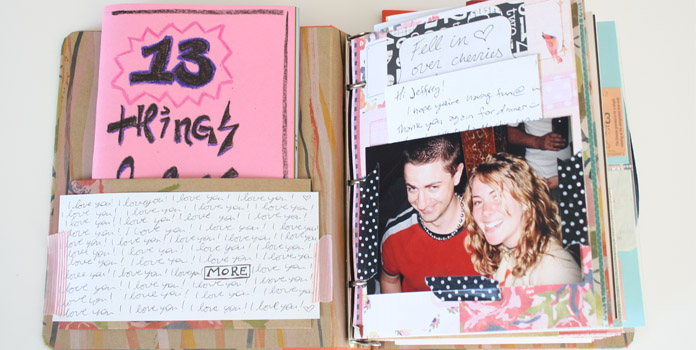 Let her collect precious memories of your relationship in a beautiful scrapbook on Valentine's Day. If she loves to take pictures and store moments from her life, this is one of the best Valentine Day gifts for her.
3. Wind Chimes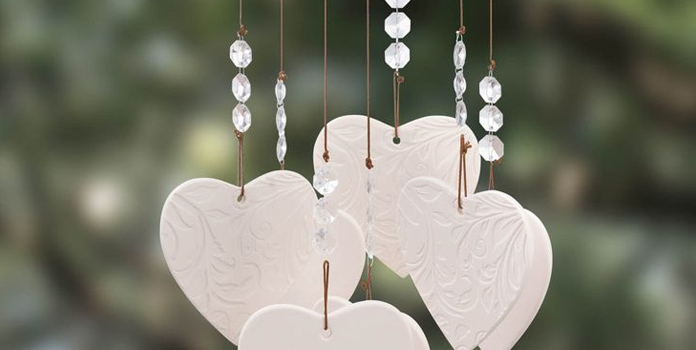 This will work not only as a great Valentine gift but also an impressive Valentine decoration for her room. Look for a cute, heart-shaped wind chime to go with the spirit of Valentine!
4. Sari Scarf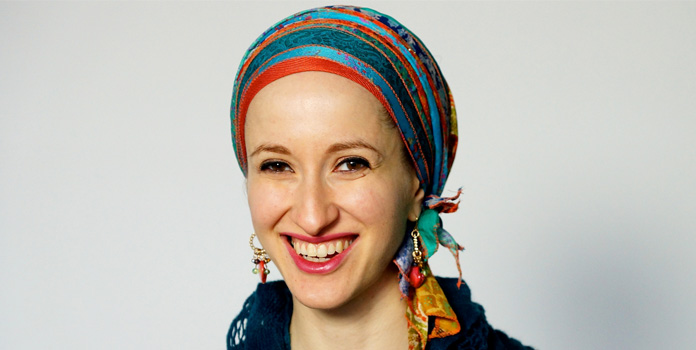 You can never go wrong with a trendy scarf made of Indian silk sarees when you are looking for Valentine day gifts for girlfriend. Expect her to be delighted at your choice of romantic and fashionable gift item on 14th February.
5. Plan A Surprise Romantic Night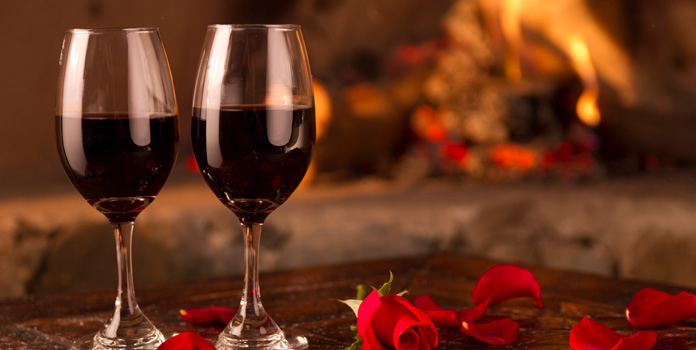 Nothing can beat a surprise romantic night where you meticulously plan every moment of your Valentine Eve with your girlfriend or wife. This will be always among top 10 Valentine day gifts for her.
6. Spa Gift Basket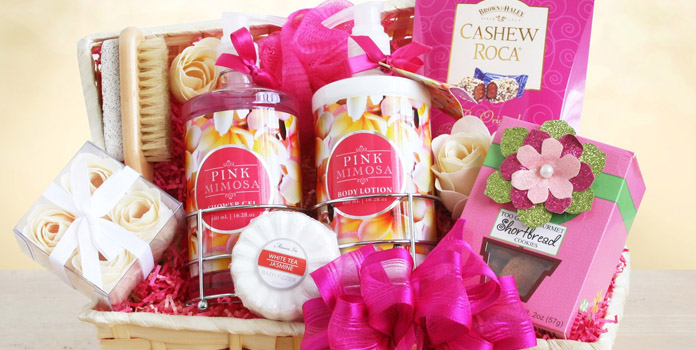 Give her the gift of relaxation on Valentine's Day with a luxury spa gift basket of her favorite spa center. She would really love this creative gift idea from you.
7. Scented Candles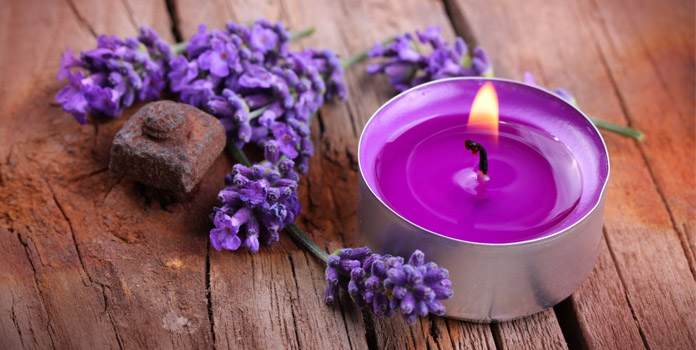 Scented candles will serve a dual purpose for you- you will give an amazing Valentine gift plus you can expect to have a wonderful Valentine evening with your sweetheart amidst the enchanting fragrance of scented candles.
8. Exercise Belt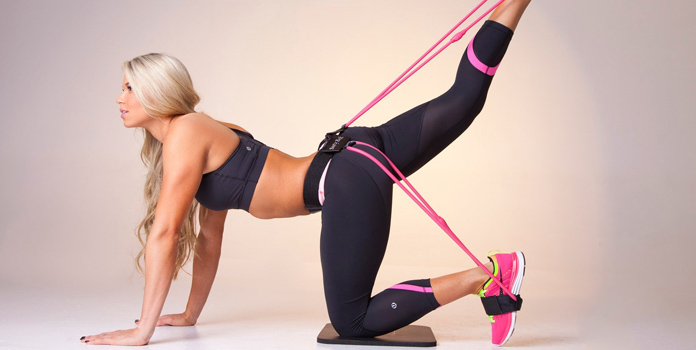 A multi-purpose belt to keep her items such as mobile phones, cash, etc. while she sweats in the gym stands among excellent Valentine Day gifts for her. You will be on the mind of your girlfriend even during her workout with this thoughtful gift on Valentine's Day.
9. Bonsai Plant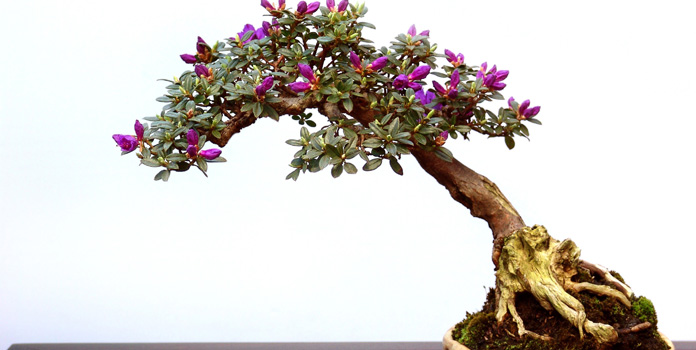 If she is a gardening lover, she is going to love Bonsai plant on 14th February. Anyone who loves container gardening loves Bonsai plants as you can easily grow them in containers. This will be surely one of the greatest Valentine day gifts for your girlfriend.
10. DIY Valentine Card
Are you wondering what to get your girlfriend for valentines day? Worry no more as we have got the best Valentine gift for girlfriend. You can make a handmade Valentine card for her and surprise her with your creativity. She will never forget this gesture as you took out time to make a Valentine gift for her.
11. Sexy Bathrobe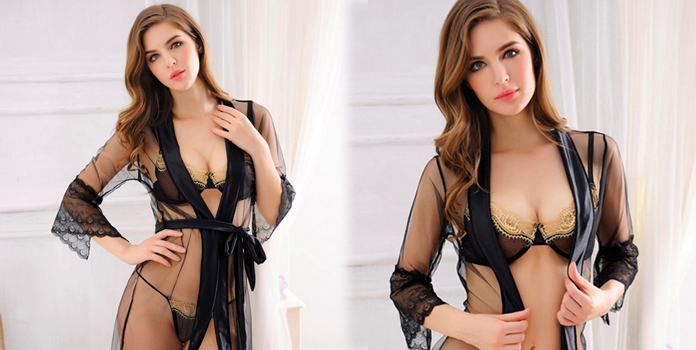 A silky, luxurious bathrobe is just perfect for your diva on Valentine's Day! You'll be on her mind every time she wears it. Surely, this makes a mark among best Valentine gifts for girlfriend!
12. Jewelry Box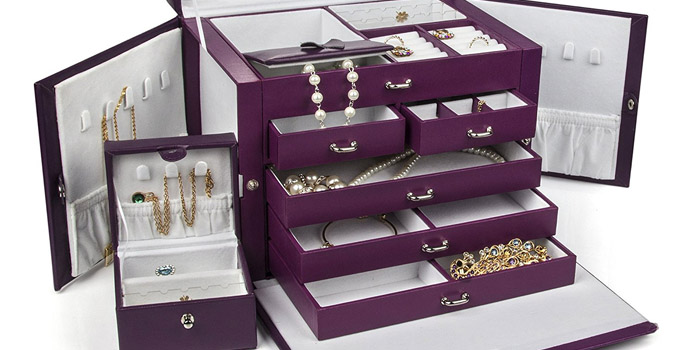 Does your wife always seem disorganized with her jewelry items spread here and there? It is time to give a beautiful jewelry box to her so she can keep her favorite items at one place. You can also give a piece of heart pendant or earrings with this box to turn it into a great Valentine gift combo!
13. Shopping Vouchers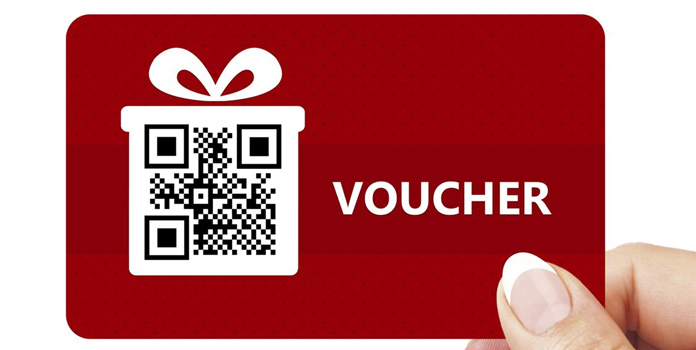 Most girls love shopping and will trade any gift item with an opportunity to buy things at her favorite mall! So, give her the shopping vouchers of her favorite shopping destinations and you will become the best boyfriend ever!
Also Read: Valentines Day Movies.
14. Fluffy Teddy Bear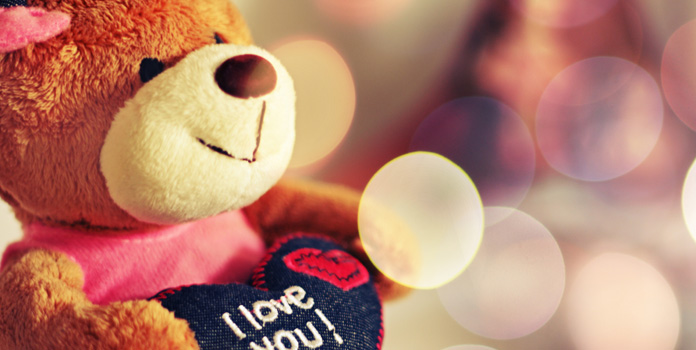 It is one of the classic Valentine Day gifts for girlfriend who loves to keep cute teddy bears in her room. Add a box of premium chocolates with this Valentine gift and you need not worry about her reaction to your present!
You can be sure of picking a present that your girlfriend will love out of the above Valentine Day gifts for her. After all, she deserves the best Valentine present and being a good boyfriend, it is your responsibility to pick that for her. Once you are done with Valentine gifts, you can also check out these Valentine party games to have maximum fun on Valentine Eve with your friends!