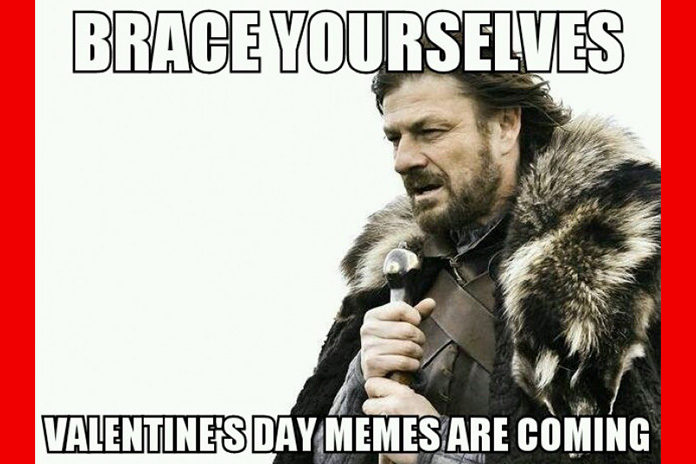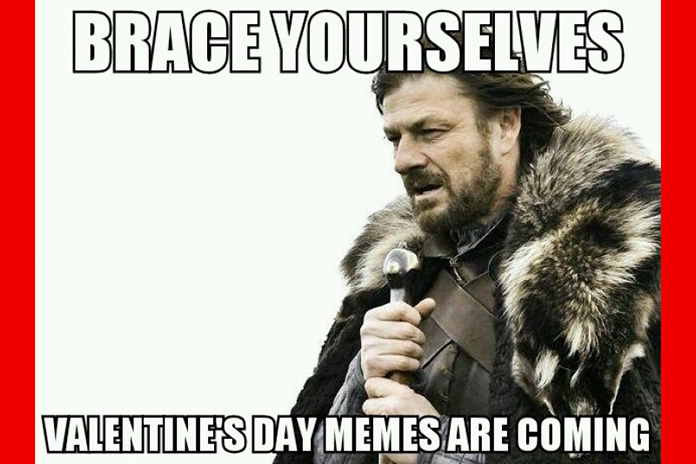 Valentine Day Memes – "Do not worry if you do not have anyone to love you on Valentine Day. Nobody loves you rest of the year as well". This and so many other hilarious jokes about being single on Valentine's Day are widely shared on the Internet.
Related: Things To Do On Valentine's Day.
Every year whenever Valentine Day gets near, the web is full of funny Valentine Day memes. We have handpicked some of the best Valentine Day memes over these years to tickle your funny bone. Some of these may look like anti-Valentine day memes and that is actually true.
More On Valentine's Day
Most of these memes accurately represent the over-blown hype and commercialisation of the Valentine Day. And these are indeed funny as hell! So, get ready to laugh out loud with these best Valentine Day memes and forget any worries if you don't have many things to do on Valentine's Day:
1. What Is Your Valentine Style?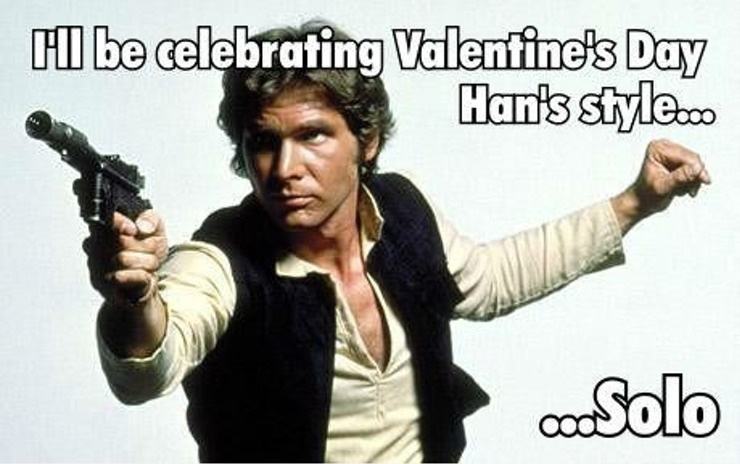 Are you too going to celebrate Valentine Day like Han?
2. Raise Your Hands If You Too Have Valentine Date Like This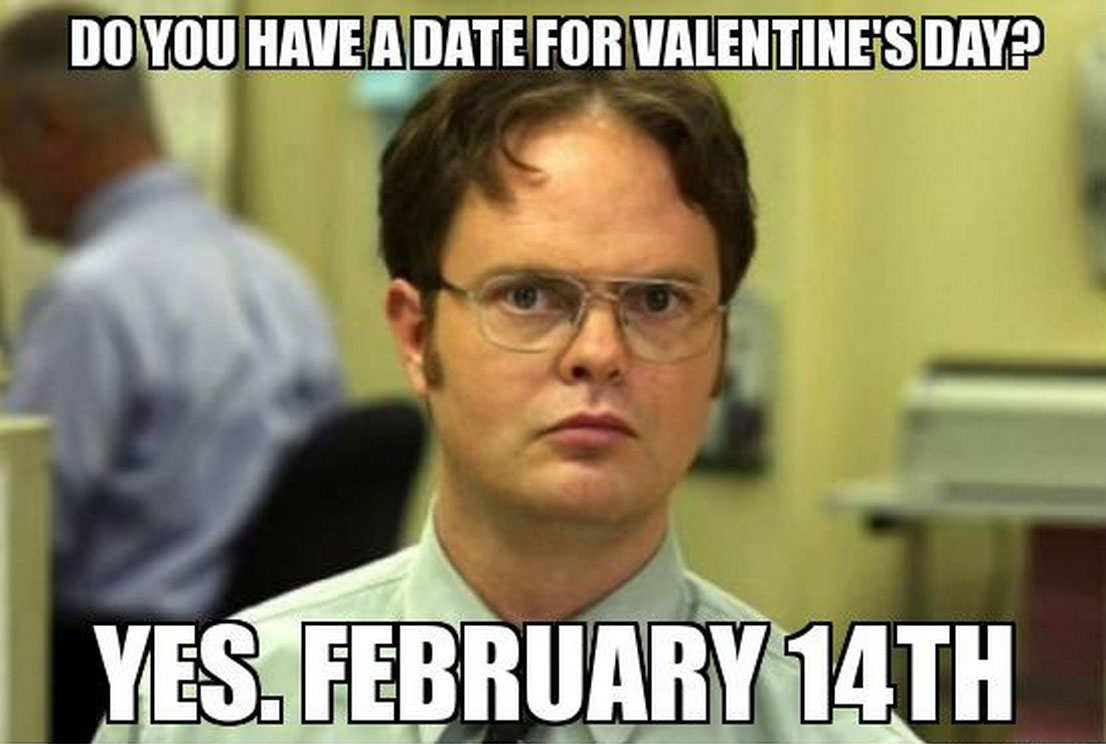 One way to answer the question like a boss is to take the literal meaning of date. By the way, did you check out these real Valentine date ideas?
3. Sheldon Is Right. Relax Everyone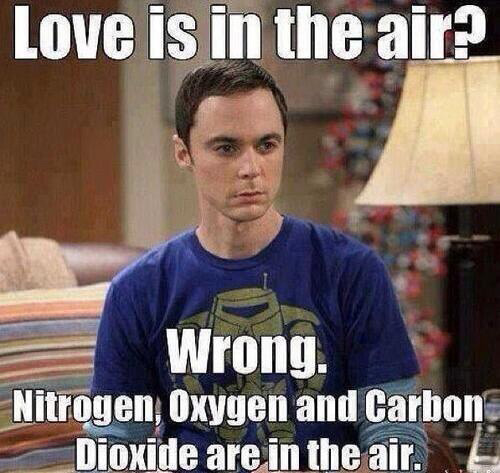 No, love is not in the air. Stop being so mushy and cheesy on Valentine Day!
4. Same Valentine Plan Like Every Year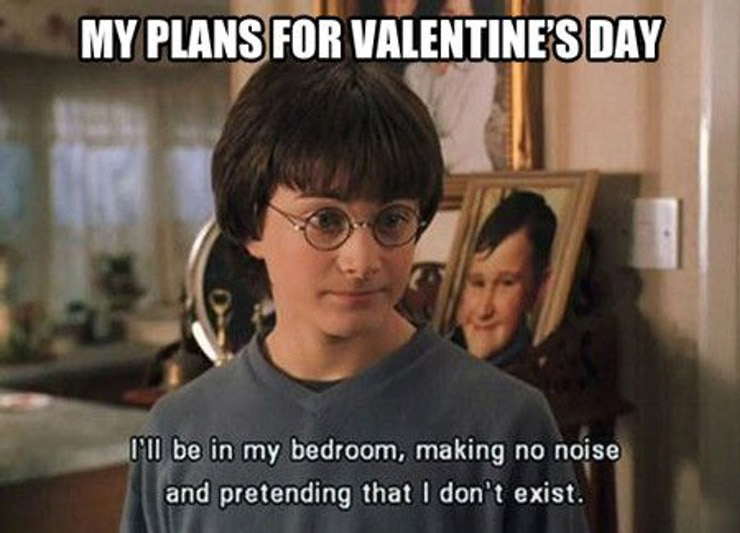 You are not alone Harry. Many people have similar plans for Valentine's Day.
5. Seriously Let's Kill All Irritating Couples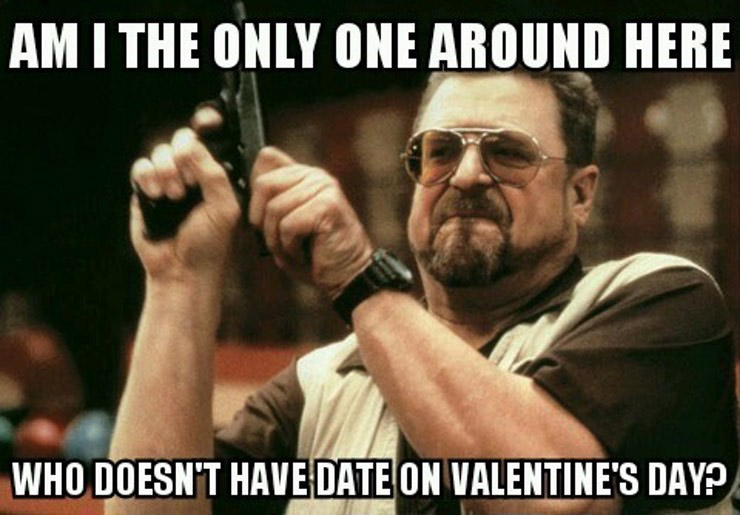 When you go out on Valentine's Day alone and all you see is lost-in-love couples holding hands and staring at each other.
6. Yup. That Is Right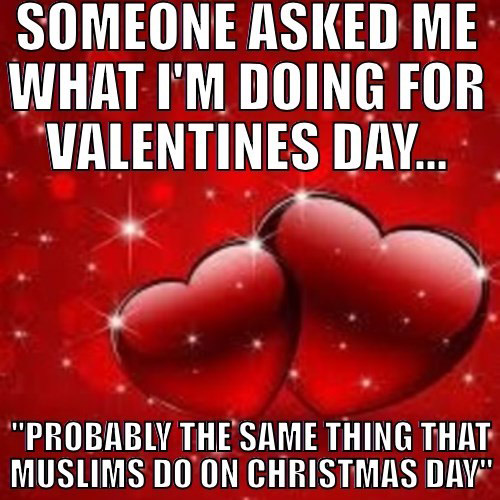 There are so many things to do on Valentine's Day yet you know none of those gonna happen with you.
7. That Awkward Moment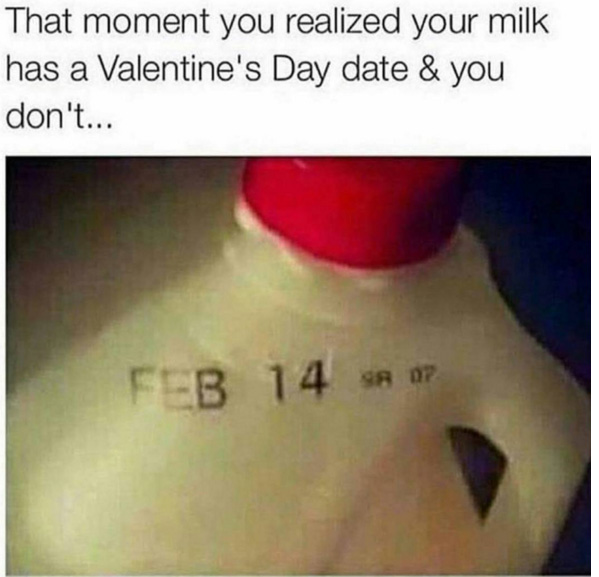 That painfully awkward moment when you realize how alone you are in this world. Maybe, it is not that bad and you are not made for marriage.
8. Wise Decision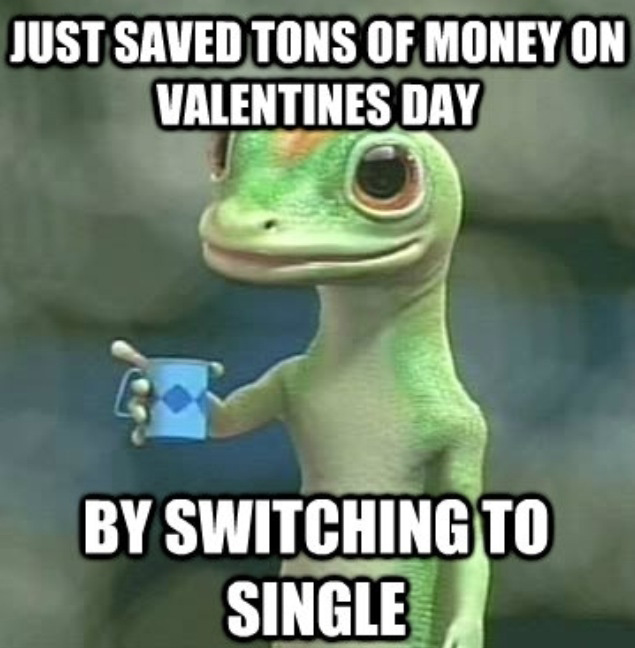 A word to wise in enough. Better be anti-valentine than broke, right?
9. Truth Has Been Spoken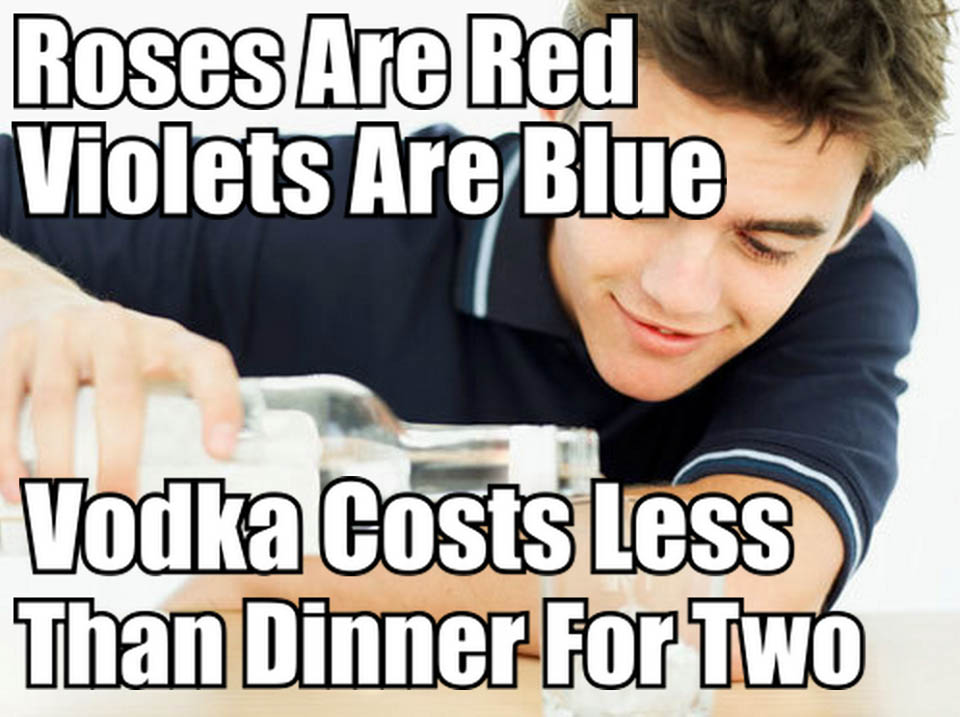 Yes indeed! Why waste money on expensive dinner when you can have a refreshing beer? Or vodka, if you say so!
10. Grumpy Cat Is Always Right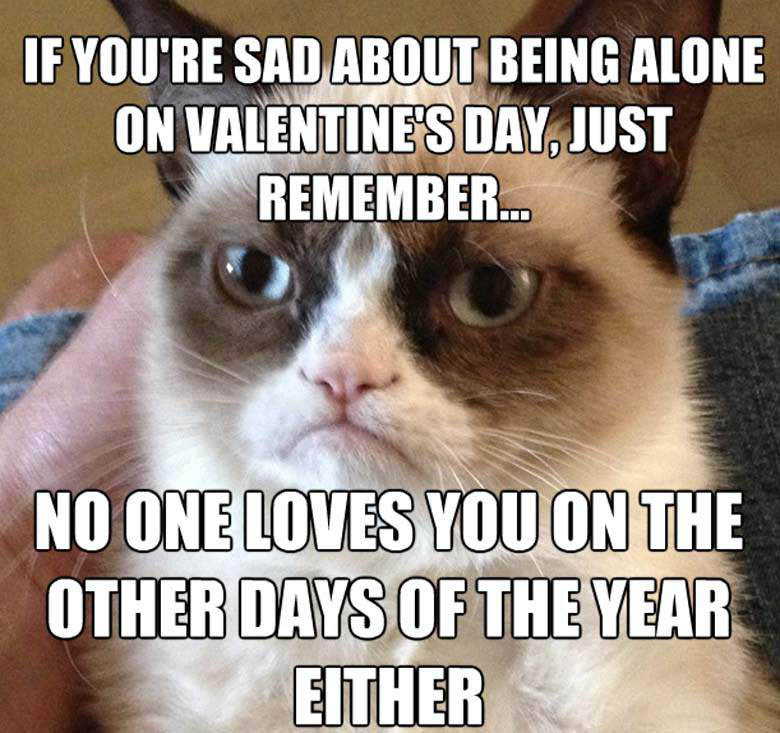 Grumpy cat speaks the truth. Always. No matter how hard it is for you to hear that.
11. When Your Friends Ask The Secret Of Your Happiness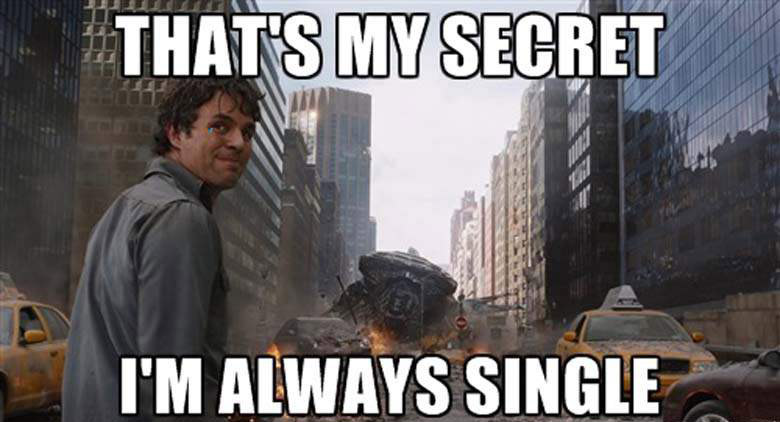 Next time whenever your friends ask the secret behind your happiness, just turn around slyly and say this!
12. Joker Is Right. What Is The Big Deal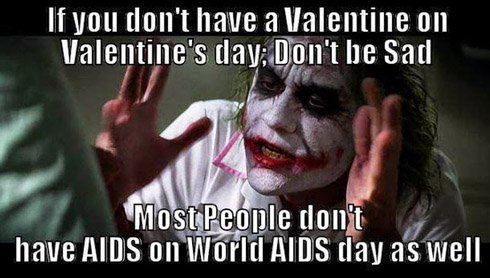 So you are single on Valentine's Day? What is the freaking big deal about it? Spend it like you spend rest 364 days of the year.
13. Same Story Every Year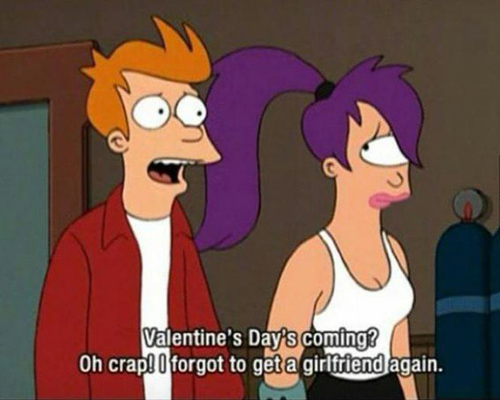 Yes, did you too forget to get a girlfriend again? If you have not, check out how to be the best boyfriend in the world.
14. Yes. Tell Them The Truth Morpheus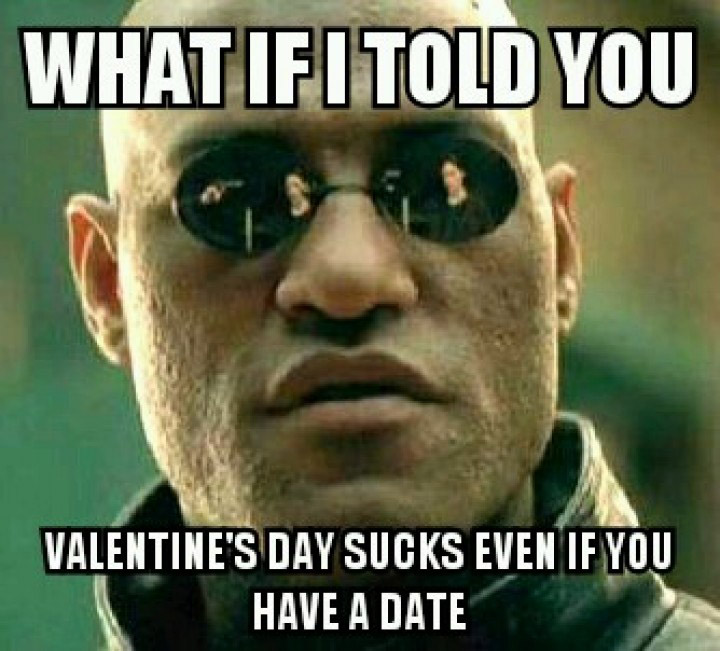 Ask all those couples who fight 364 days a year but only remember to become romantic all of a sudden on Valentine's Day! You can choose or ignore this red pill but you cannot ignore the truth.
Some of the above Valentine Day memes are bang on correct and hit the right point! After all, seriously, what is the big deal! It is just another day assumed to express your love! And why you should show your love only on one day? Why not spread love and happiness on all 365 days of the year, right?
Also Read: Valentine Movies To Watch Once.