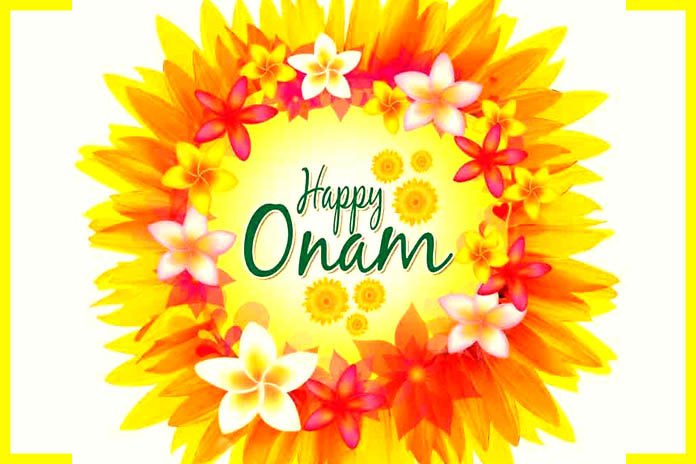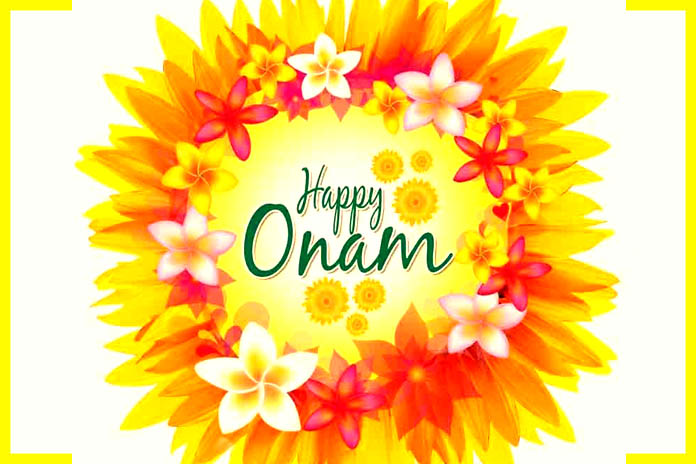 It is time to welcome the mighty King Mahabali who visit his people once every year on the occasion of Onam. Onam is a festival of joy, celebrations, happiness, love, peace, and humility- all characteristics of the kingdom of Mahabali. There are times when you want to send your Onam wishes to your contacts but cannot find the appropriate message to send.
Related: How to Celebrate Onam Festival.
Don't worry as we have got you covered. You will find these Onam greetings and wishes very handy during the Onam festival to send it to your friends and family to celebrate the occasion. :
Onam Wishes in English
1. May the spirit of Onam remains everywhere
Whatever you do, Whatever you think, and Whatever you hope in your life. Wish you a very Happy Onam 2016.
2. The Onam Celebration is an occasion for people to remind themselves of the all-pervasive nature of the divine. I wish all your family members and especially you, A Happy Onam & Tiruonam!
3. Wish you all a euphoric, prosperous, colorful, healthy, wealthy and fun-filled Onam! Let this season brings you all lot of good luck, peace of mind, happiness and all that you wish!
4. Forever remembering thoughts of happiness & prosperity with all sweet Onam days. Happy Onam 2016.
5. May God bless you, and the color & lights of Onam fill your home with happiness and joy. HAVE A HAPPY ONAM 2016.
6. Onam is the time for pookkalam on the floor; children on swings; tiger clad men with hunters behind them; people enjoying sadyas with family. Let this Onam bring Joy and Prosperity to all. Happy Onam!
7. We have lost the true spirit of Onam. Let each of our actions be a yajna for universal good. May the new clothes we wear be that of Dharma and faith. May our hearts be united in love and joy, and make life an everlasting Tiruvonam. Thus we can retrieve the lost Onam. Happy Onam 2016
8. Let this Onam bring Joy and prosperity to you and your loved ones. I wish a Happy Onam to you and your family.
9. As Kerala welcomes our dear King, I wish you an Onam, filled with Happiness and Joy My heartfelt Onashamsakal.
How to Say Happy Onam in Malayalam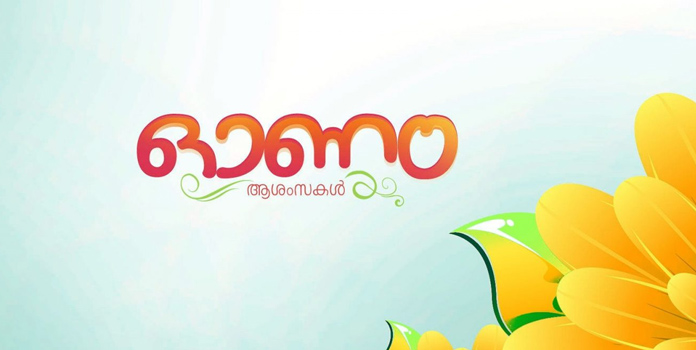 If you do not belong to Kerala but have friends and acquaintances there, it will be a surprise to them if you can wish them Happy Onam in their native languages.
So, check out these Onam wishes in Malayalam and if you are wondering how to wish Happy Onam in Malayalam, you can just write "ഓണം" or "Onasamsakal."
1. Ente Chinguvinum, Avalude Achanum, Snehathinteyum Santhoshathinteyum Onasamkal
2. Shehathindeyum Aishwaryathindeyum Sambalsamrudhiyodeyum Orayiram "Ponnonashamsakal."
3. Nilavilakinte Parishudhiyum, Tumbapoovinte Nairmalyavumai, Varunna Ponnin Chinga Masathile Ponnonatte Varavelkan Niranja Snehathode Ende ONAM Ashamsagal.
4. Snehathinteyum sahodaryathinteyum
oru onam koodi varavayi.
Ellavarkkum enteyum,
oro malayaliyudeyum
snehoshmalamaya onasamsakal.
5. Oru thumbapoovinte chiriyayi
chinga nilavinte thilakkamayi
sundara swapnangalude therileri
ponnonam varavayi
6. pranayikunna
ella
lovebirdsnum
ende
sneeham
niranja
ONASAMSAKAL!
7. Nilavilakkum Niraparayum..Pinne orupidi thumba poovum. Manasil orupaadu snehavumayi veendum oru PON-ONAM varavaye. Oraayiram Onaasamsakal!
8. Ella Malayalikalkum nhangalude Onashamsakal.
9. Ella malayalikalkkum ente hridayam niranja Onashamsakal.
10. "Maveli Nadu Vaneedum Kalam Manusharellarum Onnu Pole" Have a Happy Onam 2016
11. Ente hrithayam niranja onaa samsakal. E onanthinu pookaludeyum poovilikaludeyum aravam angum nirayatte.."shanthi" yudeyum "sangeetha" yudeyum "vaasanthi" yudeyum onam ayirikkatte.
We are sure that you will find the above Onam wishes and messages very useful as you can easily send any of the messages from this collection on the occasion of Onam to your contacts. Do you have any other exciting Onam wishes which you want to share? Share them in the comments below.
Related: Story Behind The Onam Festival.