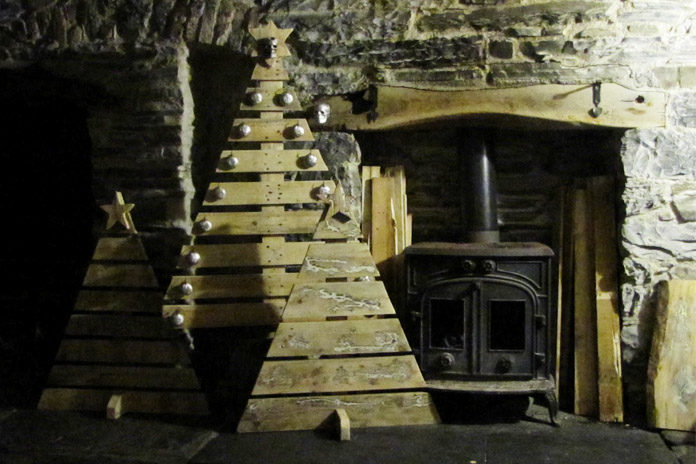 Pallet Christmas Tree – As soon as you hear Pallet Christmas tree, you may form an image of an old-looking wooden Christmas tree that is totally against the real spirit of Christmas. After all, the bold color schemes of red, green, golden are entirely missing from a plain, brown pallet wood Christmas tree. Right?
Related: Christmas Tree Decoration.
No. Not really. You can use pallet Christmas decorations without putting your reputation at stake. In fact, a pallet wood Christmas tree can look as fantastic as any other Christmas tree provided you are ready to be a bit creative and experiment with different styles.
Related: Indoor Christmas Decoration.
And to help you with that, we have brought you these pallet Christmas tree ideas. So, whether you are planning a wooden holiday decoration theme this year or just want unique Christmas tree designs, you will love to explore these pallet wood Christmas trees:
More on Christmas.
1. Pallet Christmas Tree With LED Lights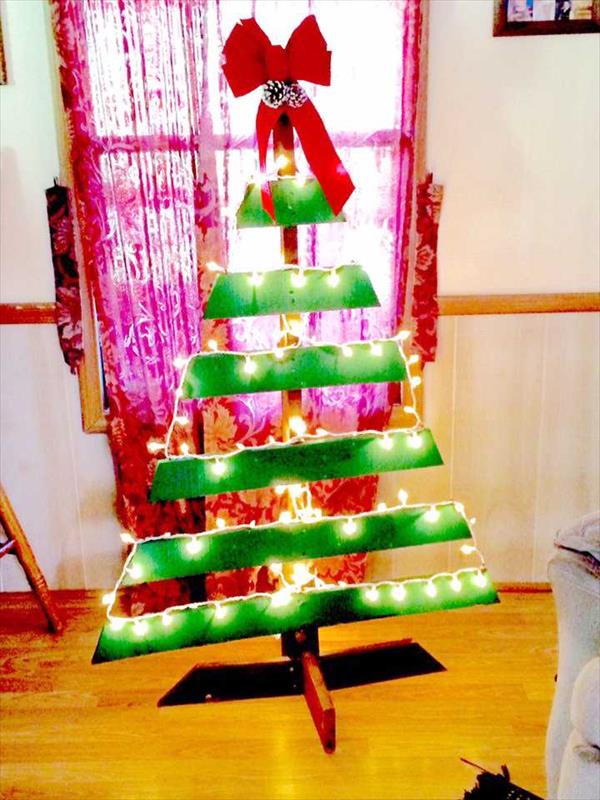 Well chosen LED Lights with appropriate color scheme can beautify your Christmas tree like any other. Such red and green Christmas tree is perfect to hang Xmas lights and watch your room or outdoor space glow in a mesmerizing sight!
2. Painted Christmas Tree on Pallet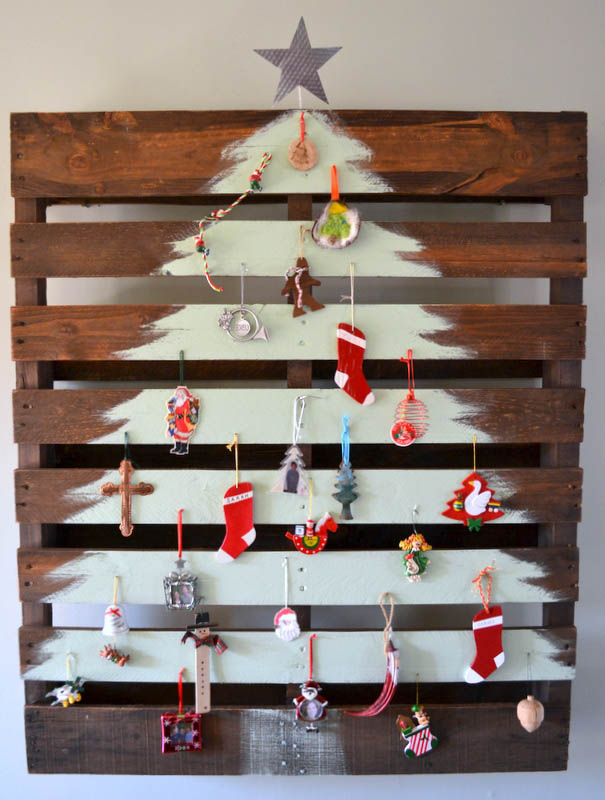 It is not necessary to go through the wood cutting process or have an exact dimension of Christmas tree while looking for pallets. You can simply paint white color in the shape of the tree for a unique wooden Christmas tree. Hang antique Xmas ornaments on this pallet tree for a rustic look to your decorations.
3. Pallet Christmas Tree With Tea Lights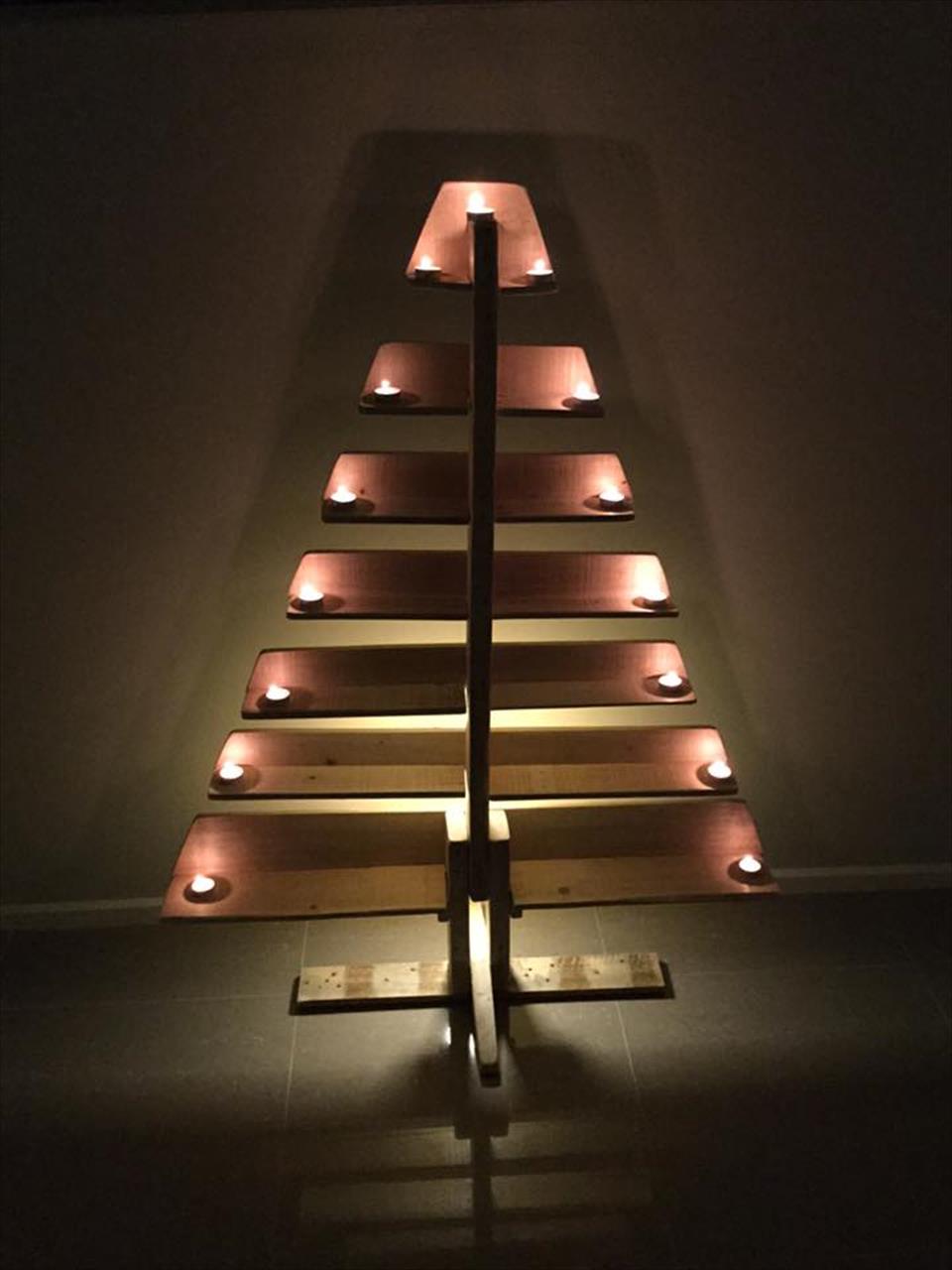 Apart from Christmas lighting, you can try tea lights to decorate your Christmas tree. Moreover, when you have a wooden pallet tree, you can be assured of having a stunning holiday look in any room during Christmas.
4. DIY Wood Pallet Christmas Tree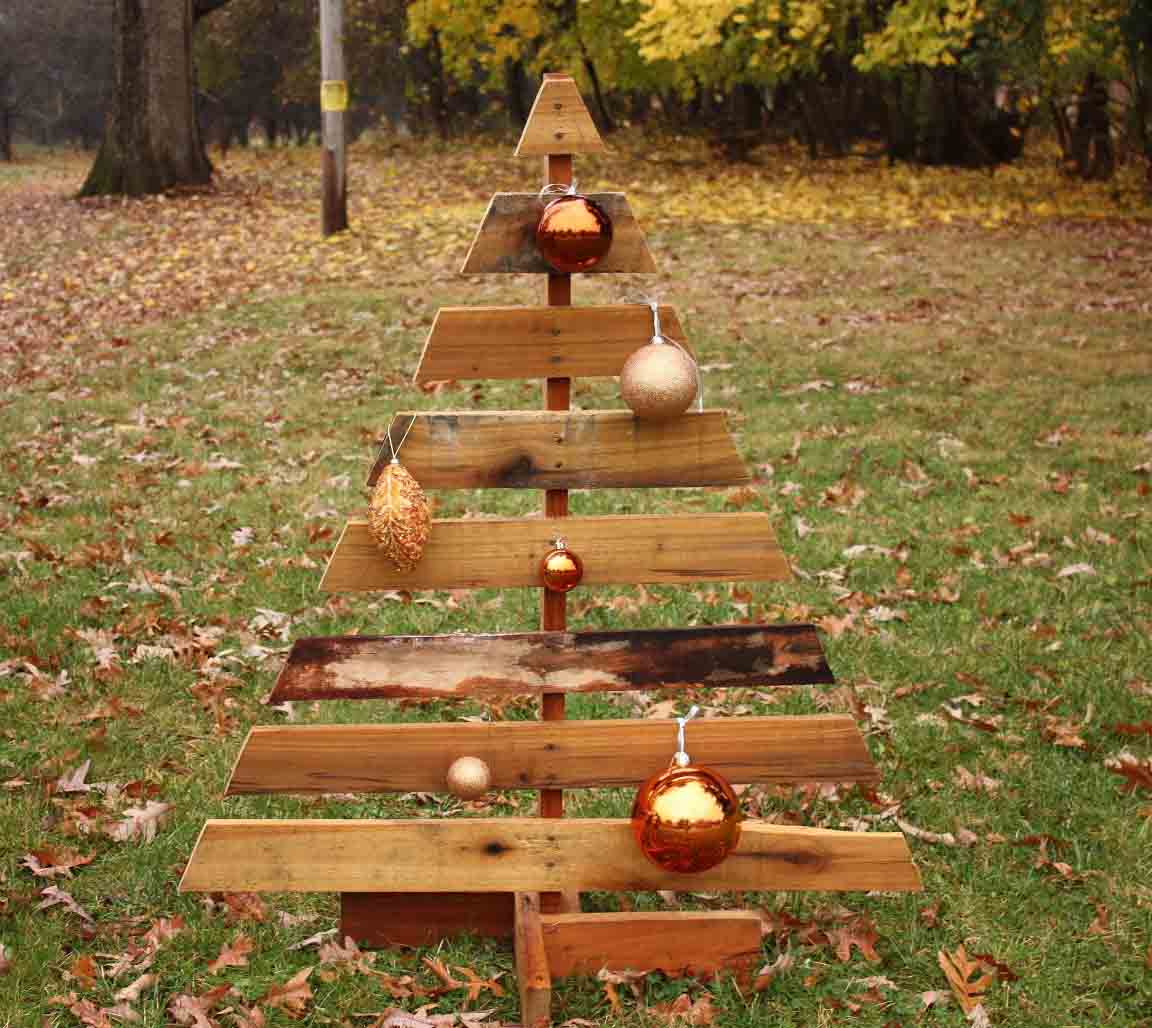 If you want to save yourself from extra expenditure for Christmas decorations, DIY Christmas trees are always the best option! You can not only make such pallet Christmas trees at home but also you won't have to burn your pockets in the process.
5. Outdoor Wooden Christmas Tree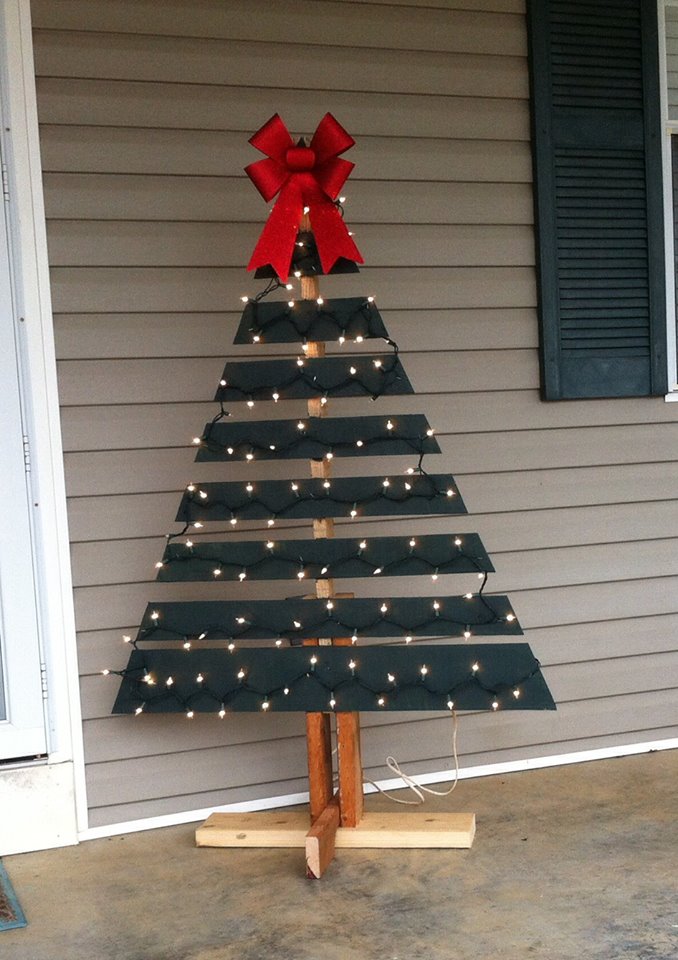 The best advantage of using wooden Christmas trees is that you can place them inside as well as outside your house. Normally you would not use fresh, real Christmas trees in chilly outdoor weather but you can easily use wood pellet trees outside without worrying about damage to trees!
6. Reclaimed Wood Christmas Tree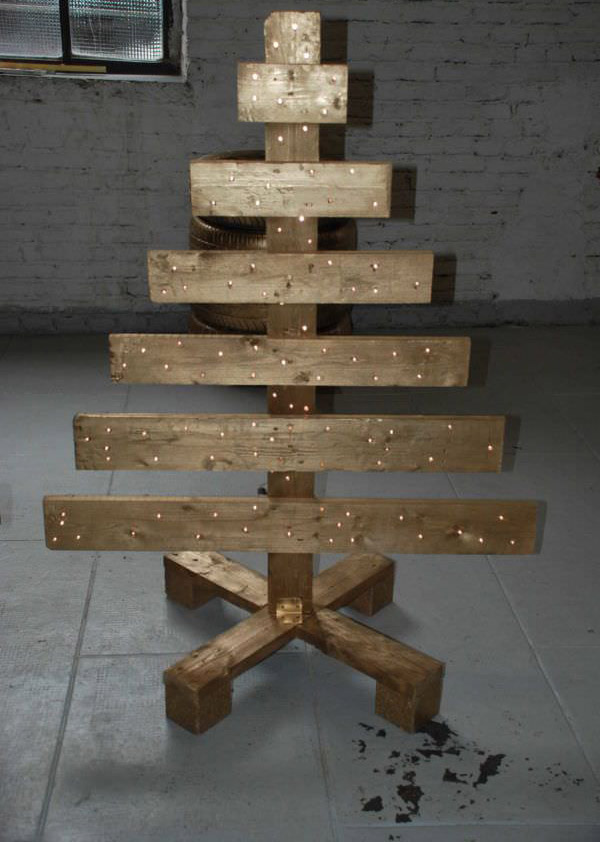 The reclaimed wood Xmas tree is a great option among all artificial Christmas trees. You may not like those fake trees due to their bad looks, but wooden trees look incredibly elegant. You can even hang all kinds of Christmas ornaments on these trees!
7. Recycled Christmas Tree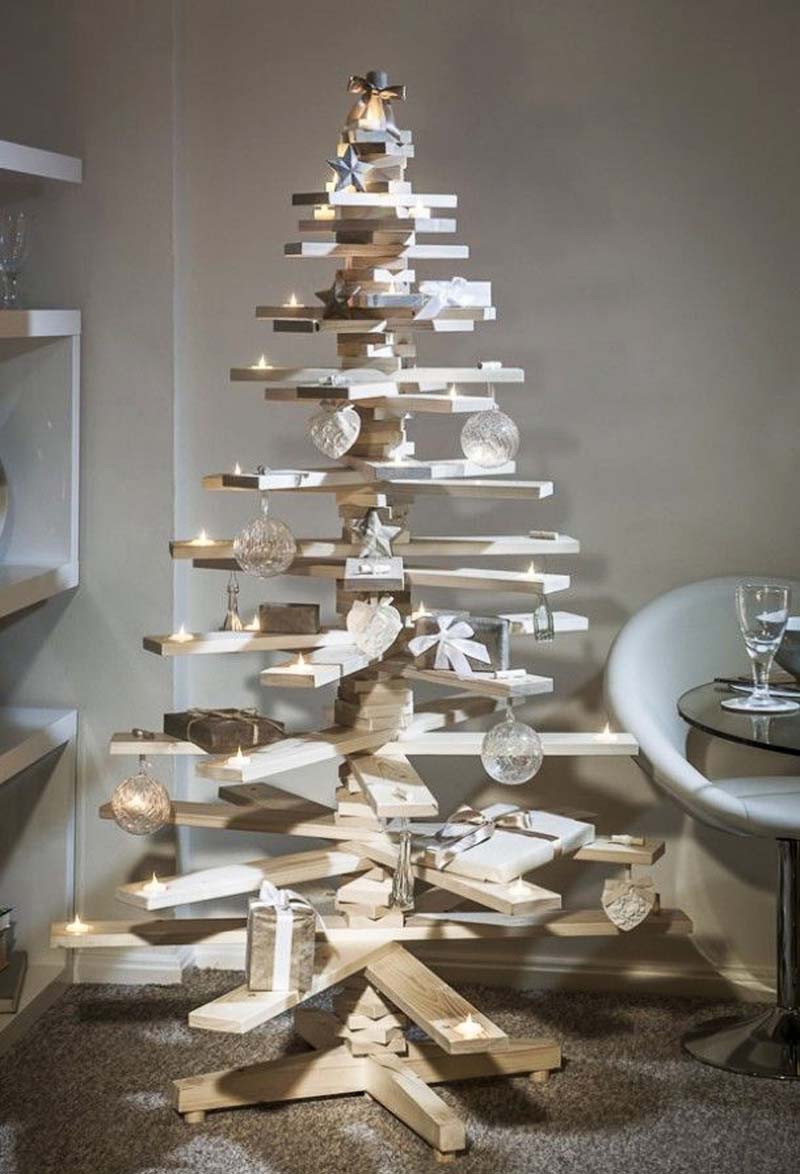 Why wooden Christmas trees are so great in decorations is because they can go with any Christmas theme. These especially look great with white and silver themed Christmas decorations. You can create an exquisite, vintage look by using pallet Christmas trees!
8. Rustic Wooden Christmas Tree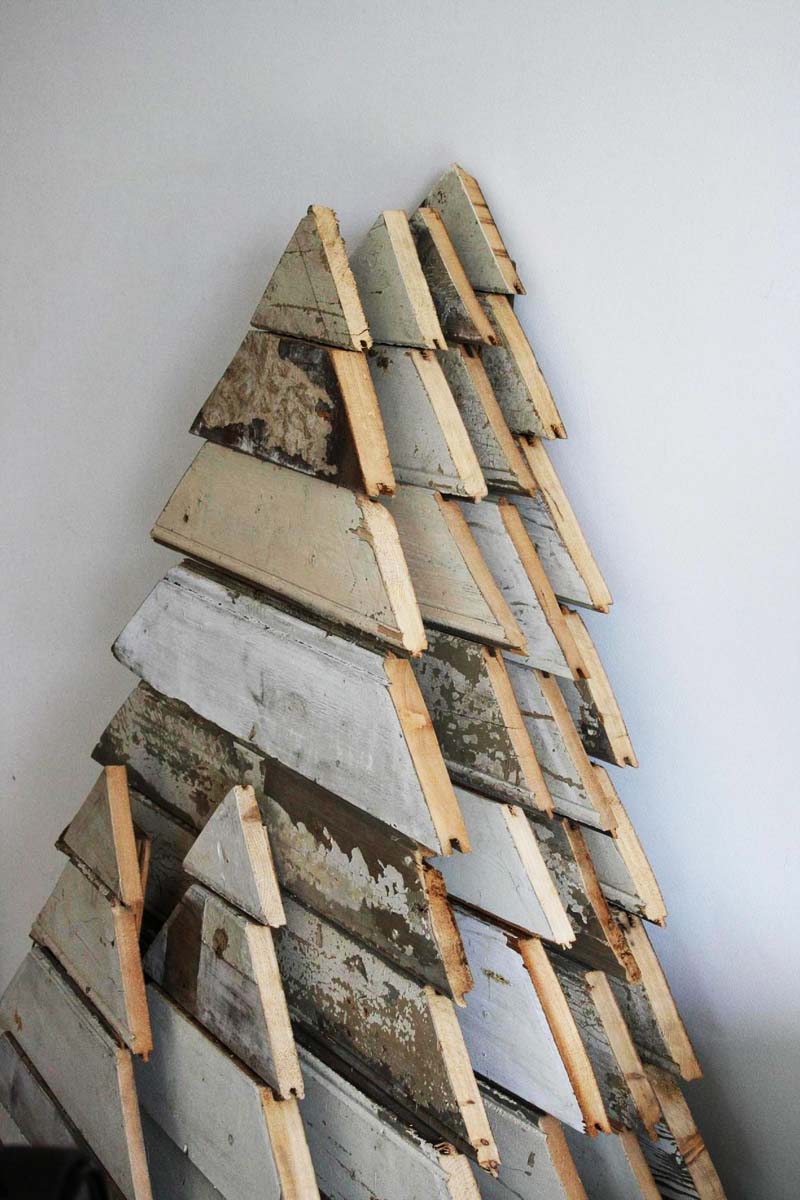 A plain, rustic look can be easily achieved by using wood pallet Christmas trees. It does not have to look flashy, and even a simple tree like that can add volumes to your Xmas decorations.
9. DIY Pallet Christmas Tree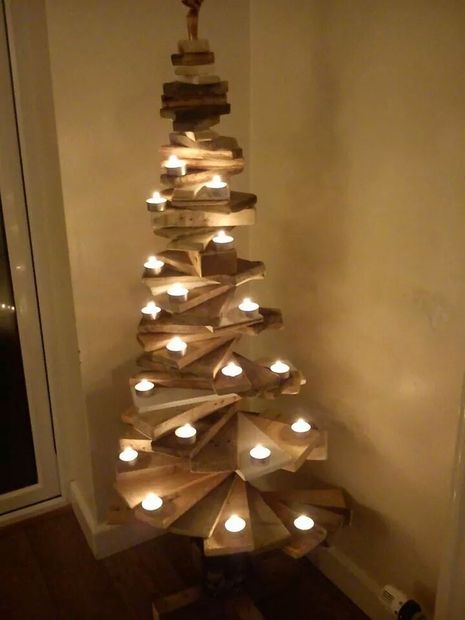 Wooden Christmas decorations do not have to be boring as you can arrange wood pellets in various designs of a Christmas tree. Like in this design, you can place artificial lamps or tea lights on the branches of the tree to give it a mind blowing look on the Christmas Eve.
10. Designer Reclaimed Pallet Xmas Tree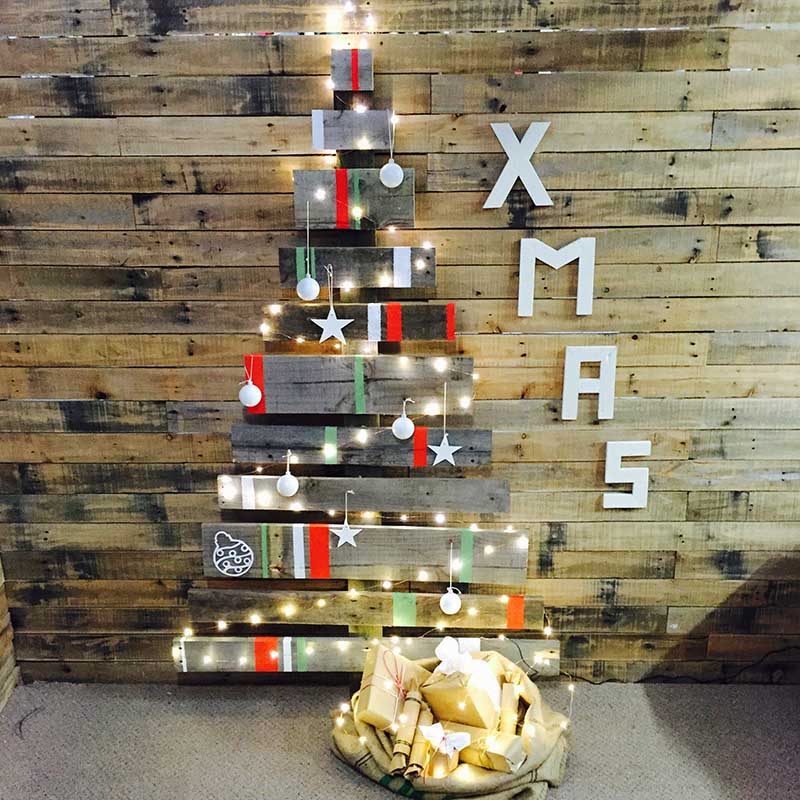 For an entirely vintage look, wooden decorations work the best. Amidst those decorations, placing a well decorated reclaimed wood Christmas tree can take the look of your Christmas decorations to an altogether different level. It looks no less premium than commercially available ornaments!
11. Wooden Pallet Christmas Tree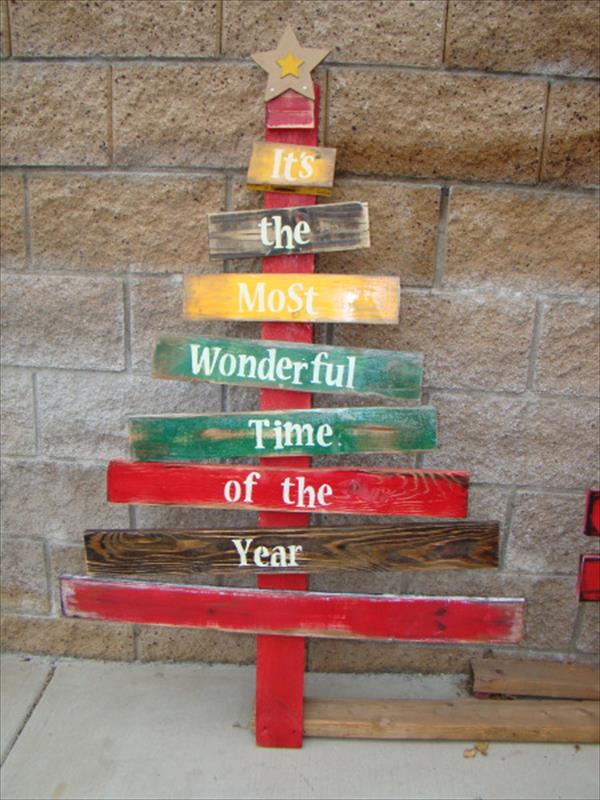 One of the most valuable benefits of wooden Christmas trees is that you can paint them with any color you want. Moreover, you can also write funny holiday quotes or Christmas songs on these pellets easily for a joyful look to your decorations!
12. Recycled Pallet Christmas Tree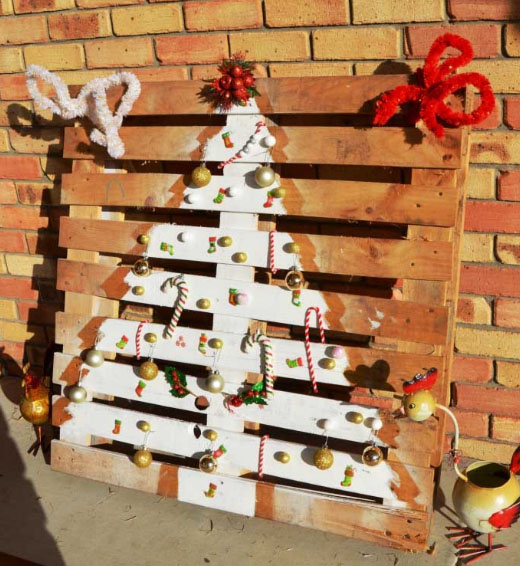 Paint a beautiful white Christmas tree on a wooden board and decorate the board from all corners using ribbons, baubles, or other typical ornaments. This is the simplest way to have wooden Christmas decorations without spending time on woodworking and cutting the wood in the exact shape of a tree!
The above Pallet Christmas tree plans are sure to give a rustic touch to your Xmas decorations this year. After all, wooden trees have their own charm which can attract anyone. A major advantage is that you can freely use your own creativity and imagination to decorate pallet wood Christmas trees. Plus, you can place these trees anywhere, be it inside or outside your house. So, go ahead and choose your favorite tree pattern! You can check out these Christmas tree decoration ideas to decorate your pallet tree in a unique way!
Also Read: Christmas Outdoor Decoration Ideas.