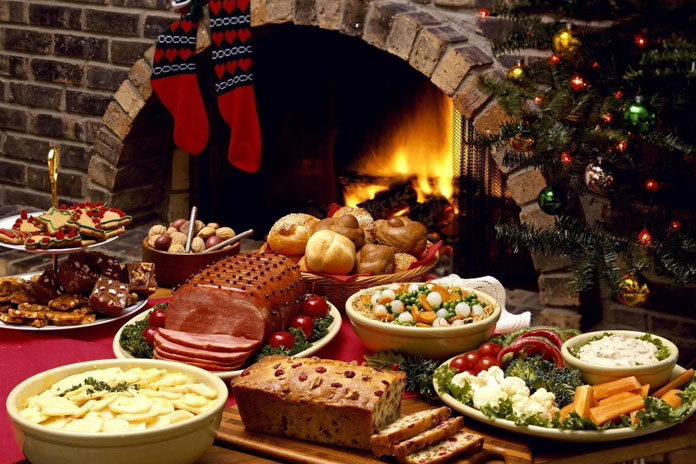 Christmas Foods – You have planned an exciting Christmas party and have sent invitations to all your guests. However, have you given a thought to Christmas foods? Apart from preparing a traditional American Christmas food menu, you also have to look for holiday party food ideas.
Related: Christmas Traditions.
However, do not worry about what to make for your holiday dinner or party snacks as we have brought you this handpicked collection of Christmas foods. This detailed list of Christmas dishes will help you in the selection of items in your food menu for dinner, party, appetizers, desserts, and even side dishes!
Be it your traditional Christmas desserts or exotic party food ideas, you will find every kind of Christmas foods in this collection. So, get ready to make your guests fall in love with your cooking and choose best Christmas dishes for your holiday menu from these ideas:
More on Christmas.
1. Glazed Ham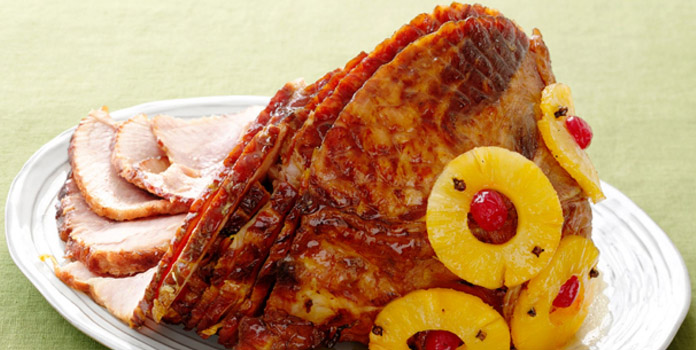 It is not just among best Christmas foods but also a staple of regular dinner menus of many families. You can even make your own glaze apart from using the glaze packet with ham.
2. Baked steak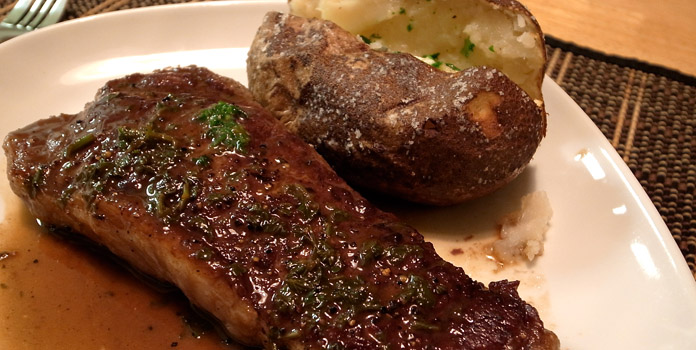 It may be a bit conventional, yet you would not want to miss this from your Christmas dinner menu. Cook your steak with onion and mushrooms to have a different taste in holidays.
3. Egg Nog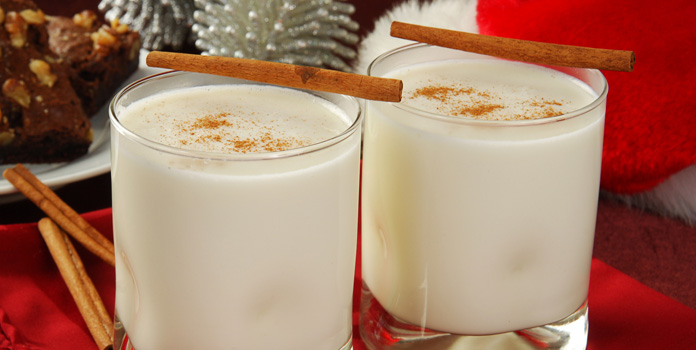 Include this traditional beverage in your list of Christmas party foods. For the dairy and calorie conscious or gluten sensitive, go for the dairy-free version of the egg nog!
4. Fruitcake Christmas Cookies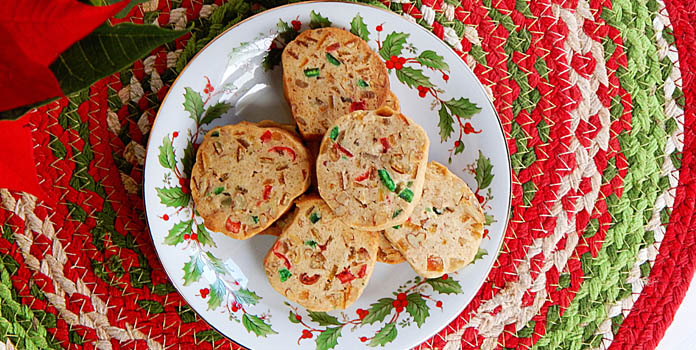 Give a healthy twist to your Christmas cookies by including this in your holiday dinner menu as dessert. It may also work as a pre-evening snack in many families.
5. Gingerbread Roll with Cinnamon Cream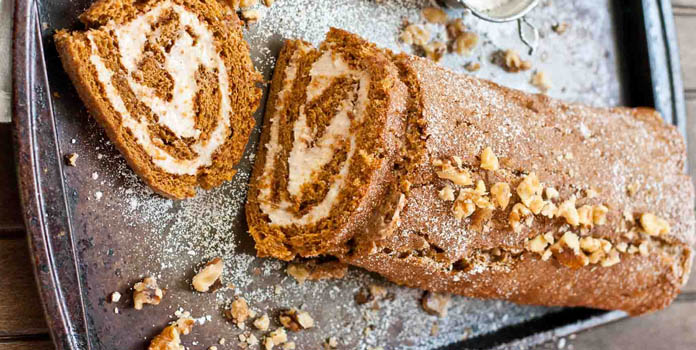 When it comes to gingerbread, there is a mixed opinion. Some people love it whereas others may not, however, gingerbread cake roll is one of the yummiest Christmas foods you can have as desserts. Fill it or top it with cinnamon cream and get ready to have an ideal, holiday experience!
6. Shrimp, Tomato, and Spinach Pasta
Combine the Christmas custom of seafood and pizza delight of Italian cuisine and top it with luscious tomatoes for one of the unique Christmas foods!
7. Roasted Leg of Lamb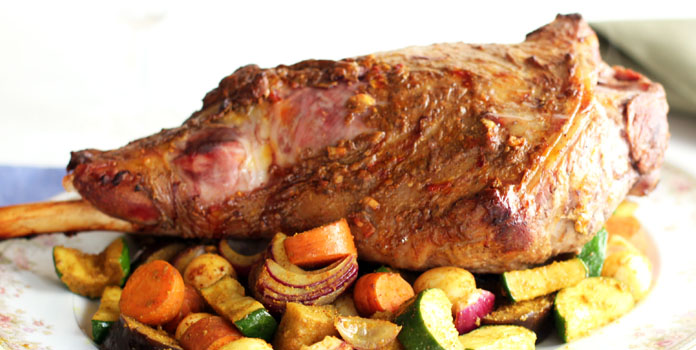 You cannot have a traditional American Christmas dinner without including a leg of lamb in it. However, make sure to take out the lamb from the refrigerator at least an hour before cooking!
8. Biscuit and Jam Cookies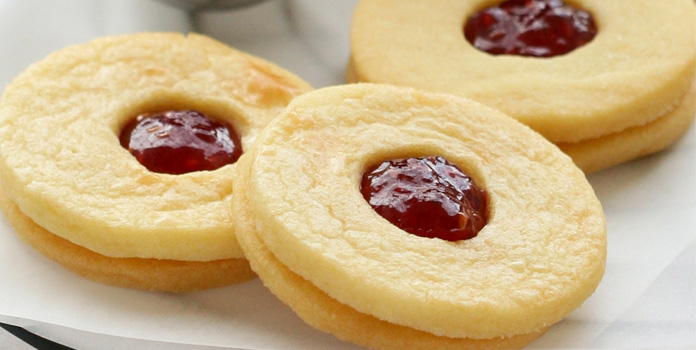 Jam cookies not only make excellent Christmas desserts but also a great option for breakfast! Plus even the adults love to gorge on these delicacies along with kids.
9. Roasted Beef With Tomato and Garlic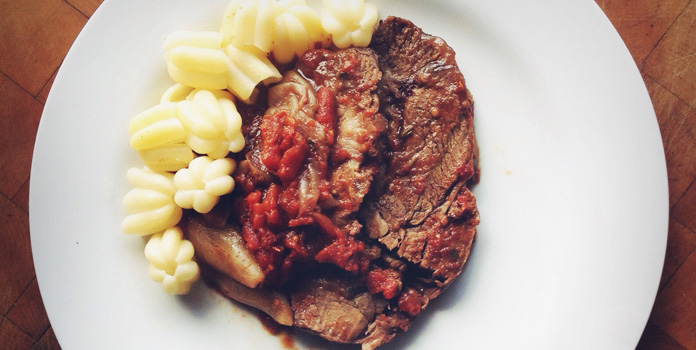 It may take a bit longer time to prepare than other Christmas foods, but the soft, yummy result is entirely worth the effort!
10. Barbecue Meatballs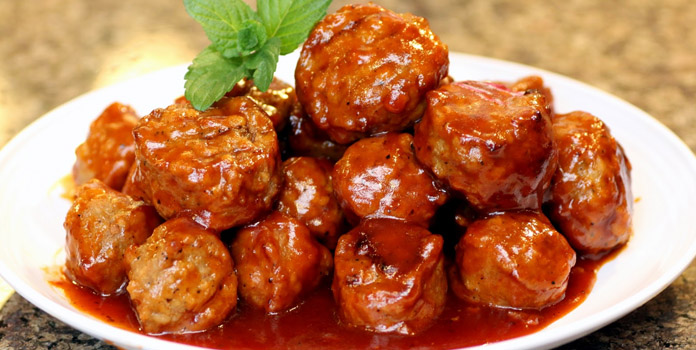 One of the best Christmas party foods, serve them with grape jelly or rice to your guests and leave them licking their fingers.
11. Chocolate Chip Cookies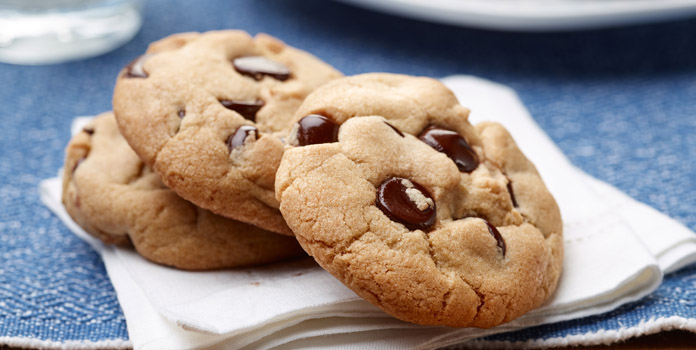 Even the sight of these soft, yummy cookies is enough to tempt people. You can have them as Christmas desserts or as normal Christmas foods at the end of every meal!
12. Sour Cream Mashed Potatoes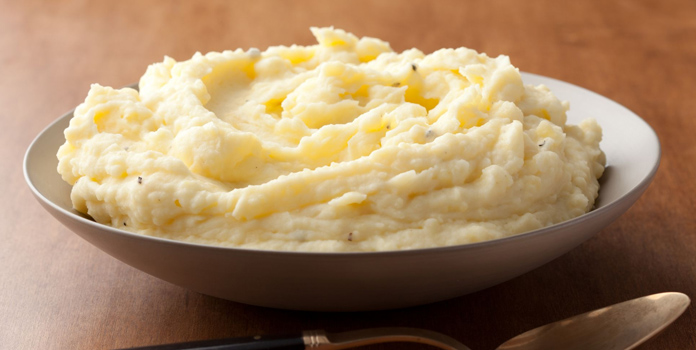 Yes, they might be a part of your Thanksgiving foods list, but they go with festive Christmas foods as well! Mix up sour cream with your usual mashed potatoes for a delicious side dish with Christmas dinner.
13. Chicken Egg Rolls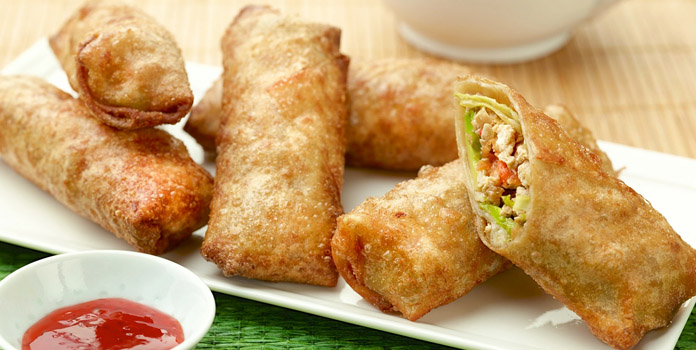 It may not be in your traditional Christmas menu, yet you cannot deny that it is incredibly tasty. So, you can include it as a side dish with your holiday dinner.
14. Cheesy Garlic Bread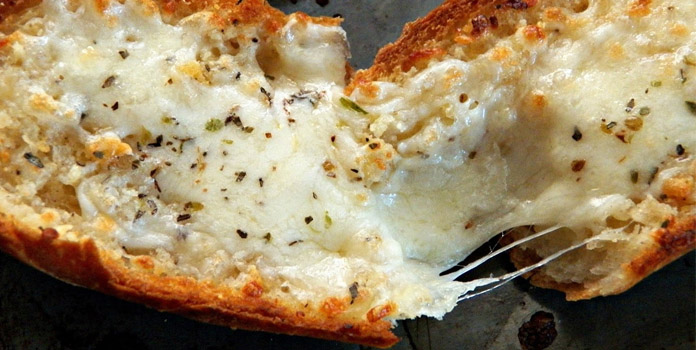 One of the traditional yet best party appetizers, cheesy garlic bread, is a favorite of many. So, you cannot go wrong by including it among Christmas party finger foods.
15. Crab Cakes with Mayonnaise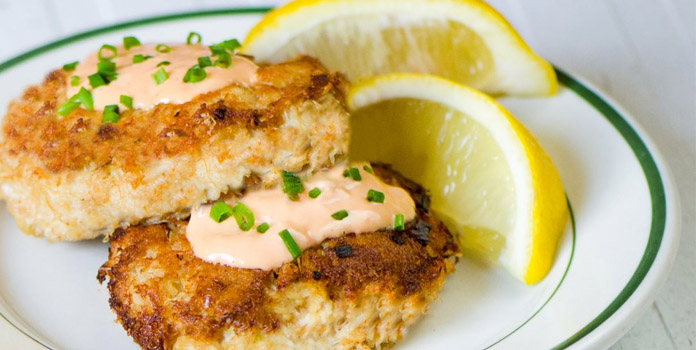 No Christmas party can be complete without these tiny, delicious appetizers. Ensure to go easy on fillings as crab cakes can hold themselves quite well. Spice it up wit mayonnaise sauce for the ultimate punch or use it as a dip.
16. Cranberry Meatballs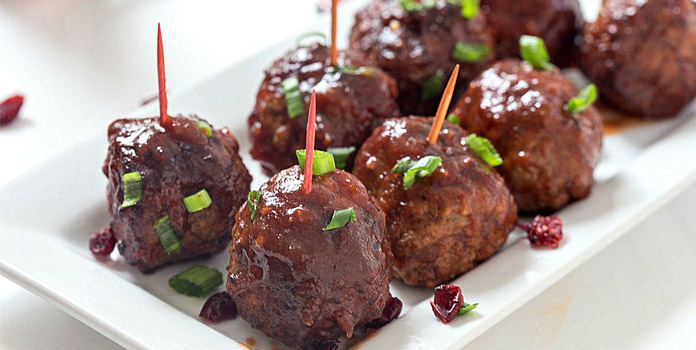 You cannot start your holiday party in a better way than these Christmas party appetizers. While preparation, mix add barbecue sauce, lemon juice, and brown sugar in addition to cranberry sauce.
17. Garlic Onion Cheese Ball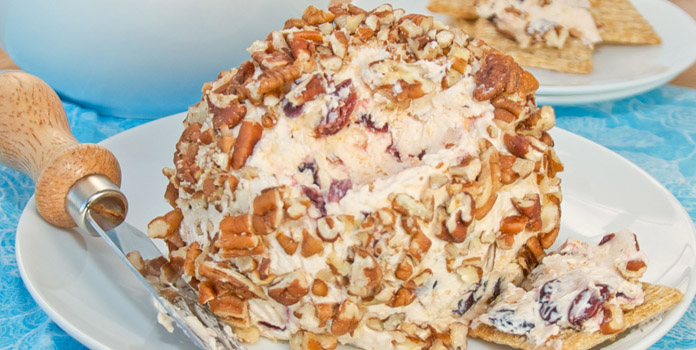 Give a spicy twist to your sweet; cheese balls by using onions and garlic to prepare one of the yummiest Christmas party foods!
18. Bacon Wrapped Potatoes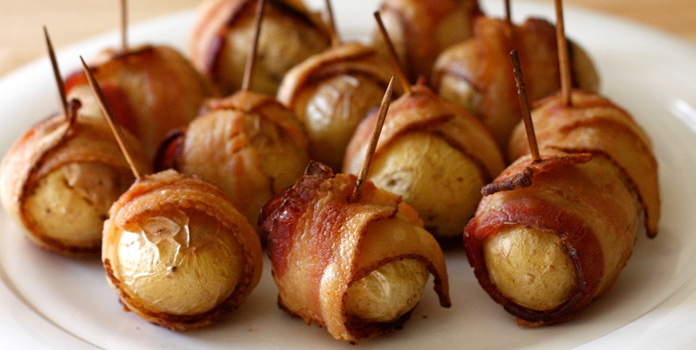 Spice up your party with these yummy Christmas party finger foods. You can serve them as a standalone dish or with honey sauce or spicy sour cream!
19. Chocolate Mint Pie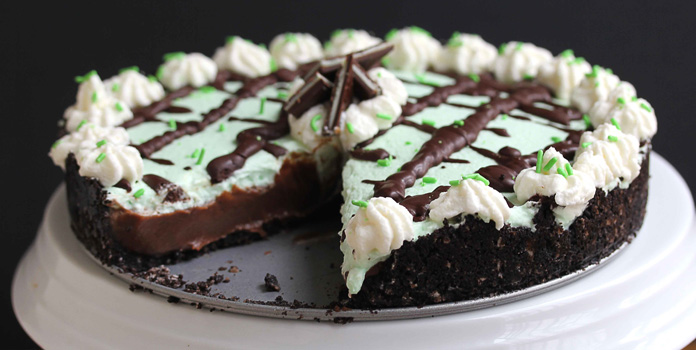 Use your favorite peppermint ice-cream to make a fluffy, yummy Christmas pie. You can even try a no-bake chocolate chip pie if you do not like the melted part of it.
20. Seafood Casserole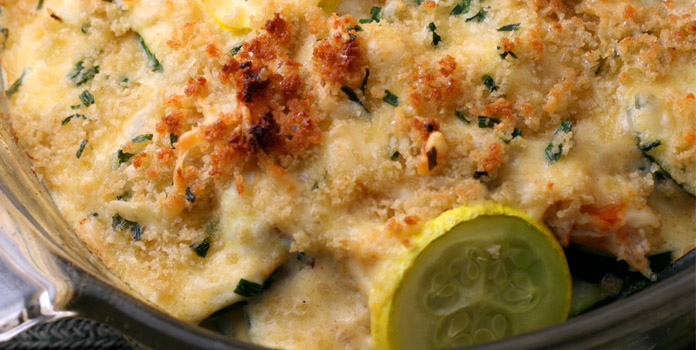 Seafood is a part of many Christmas dishes in holidays. And there is a reason for it. If you are looking to throw a holiday bash this year, you must have it among your other party appetizers!
Any festive celebration is incomplete without delicious food, and that is true for Xmas as well. The above Christmas foods are sure to add a yummy punch to your holiday celebrations. You may require spending a considerable time in the kitchen to make few of the above dishes, but you won't regret it after everyone becomes a fan of your cooking! Also, check out these DIY Christmas gifts which you can make at home for inexpensive holiday celebrations!
Also Read: Christmas Gift Ideas For Girlfriend.
Christmas Gift Ideas For Boyfriend.