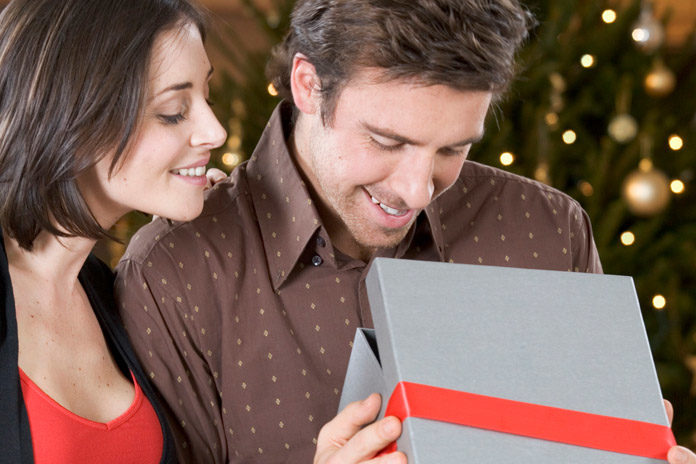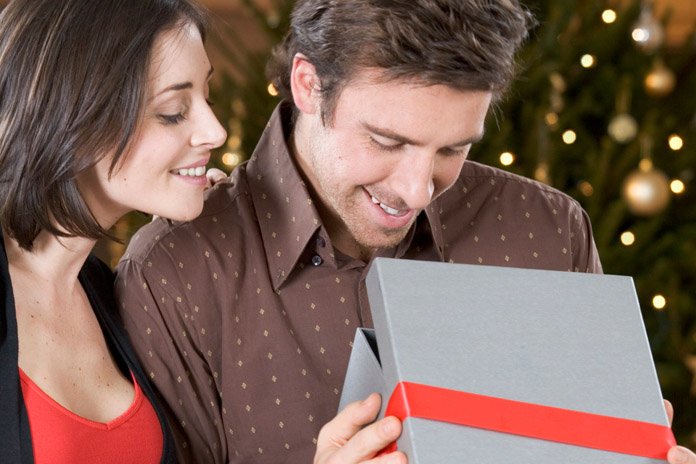 Christmas Gift Ideas for Men – What is harder than choosing holiday presents for men? Probably finding gifts for men who have everything! Nevertheless, you can agree that it can be quite challenging to find that perfect Christmas gift for him as there are not many choices to select from. However, that is not entirely true.
Related: Homemade Christmas Gift Ideas.
Apart from your regular stuff, there are many unique Christmas gifts for men which you may not have considered before. For some, you may have to shell out more bucks than usual whereas you can easily get most items without burning any extra hole in your pocket.
Rest assured, these Christmas gift ideas for men will indeed remove any doubts you might have before picking a holiday present for male.
So, without any further adieu, check out this superb collection of Christmas gift ideas for him:
More on Christmas.
1. A Funky Hat For Stylish Dude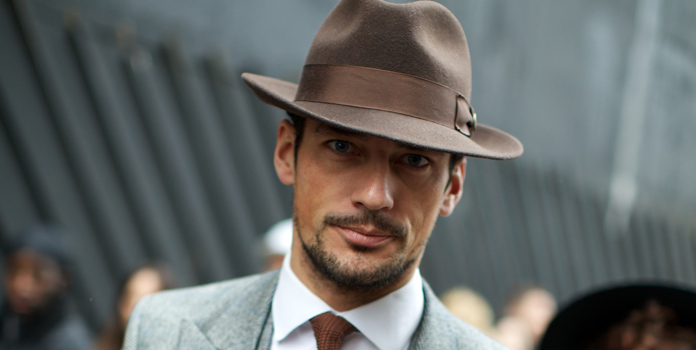 Nothing better than a cool hat for a stylish hunk. Pick a hat that can serve him in chilly winters! There is a reason why this is the most favorite Christmas gift ideas for men in holidays.
2. J.K. Rowling Boxset for Harry Potter Nerd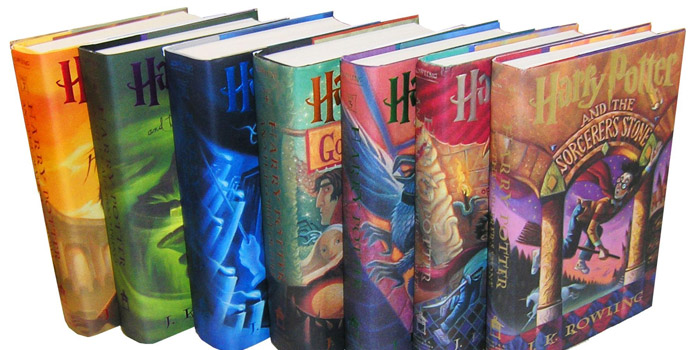 Yes, some men do love reading Harry Potter. Sometimes even again and again! If you know such man or have a male best friend who loves to read, do not hesitate to give the ultimate box pack of all Harry Potter books!
3. Premium Watch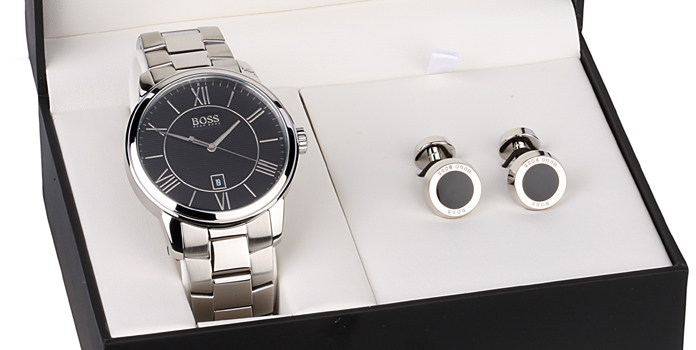 Is he always late to meet you? Even if he is not, men love the feeling of cold steel watch against their wrists. So you can never go wrong with a premium watch. If he is a tech geek, you can even try a smartwatch.
4. Powerbank for his draining battery smartphone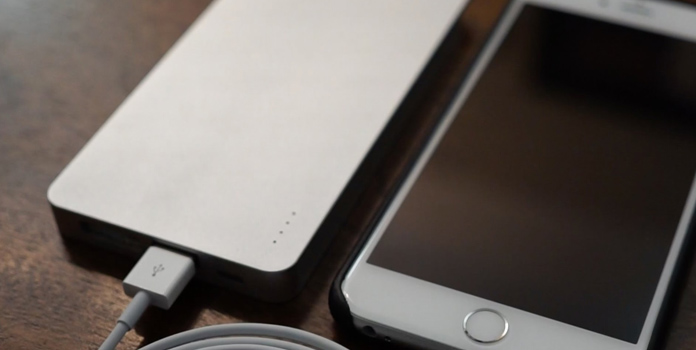 Gift him a power bank if he travels frequently. Draining smartphones and laptops while on the trip is incredibly frustrating. This is among the most thoughtful gifts for men you can choose!
5. Cool Hipster Jacket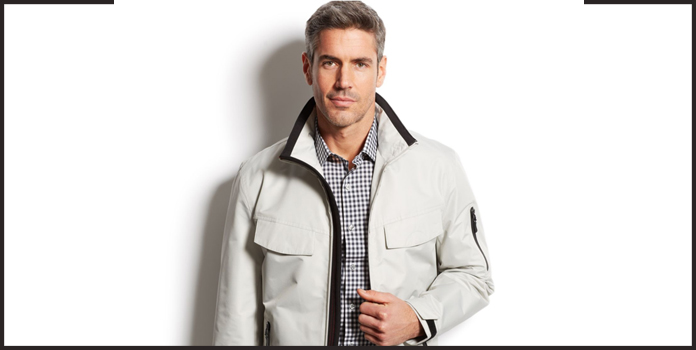 Need we say anymore? A jacket like that can transform any nerdy geek into a super cool stud! Buy him a stylish piece of jacket in holidays. Just do not get jealous when girls around him cannot get enough of his looks!
6. Bluetooth Noise Cancelling Headphones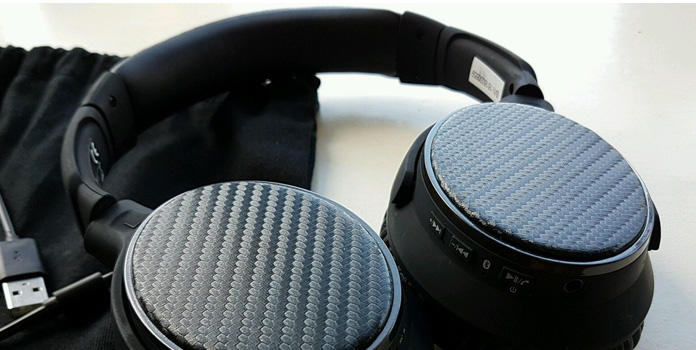 This is one of the best gift items for men, especially those who love to listen to their music without any headphones. It will go well with movie or game lovers as well!
7. Stylish Scarf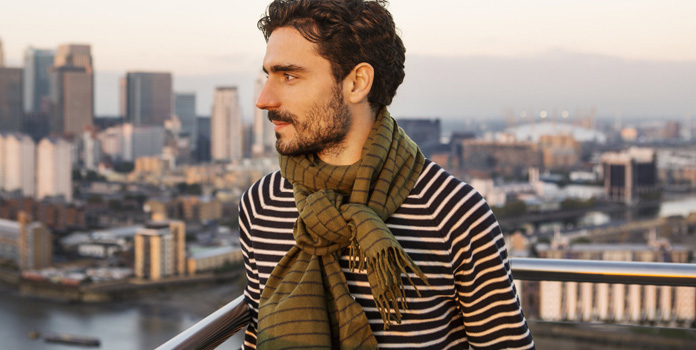 There is nothing sexier than a man sporting a beautiful scarf in winter. Amp up his oomph quotient by gifting him a stylish scarf.
8. Coffee Brewer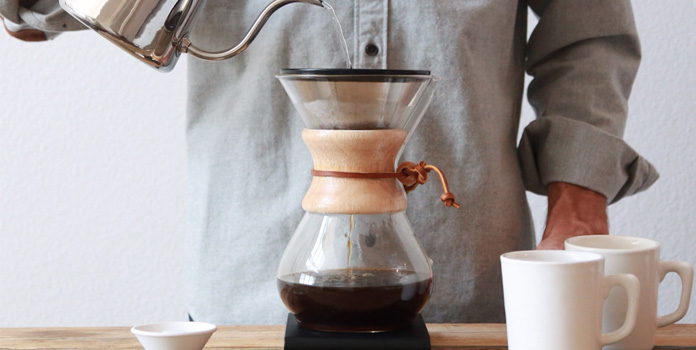 If he loves his morning coffee as much as he loves you, he will start loving you more once you give him this perfect Christmas gift.
9. Game Cleaning Kit for the Gamer
Only hardcore gamers know the importance of a superior game cleaning kit. If your boyfriend or husband is a gamer, do not think anymore and give him a cleaning kit for his favorite video games!
10. Portable DJ Mixer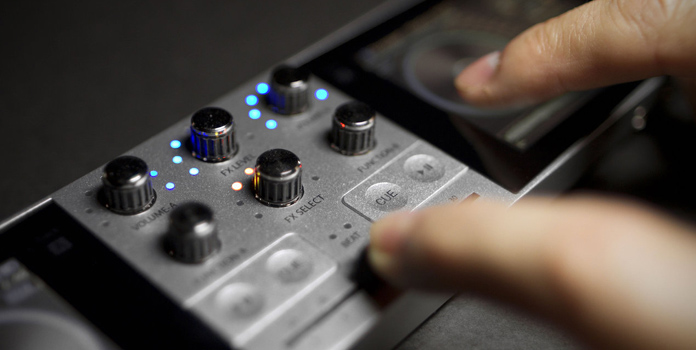 The best Christmas gifts for men are those who help him engage with his hobby. Try a DJ mixer if he has a passion for music!
11. Handy Electric Shaver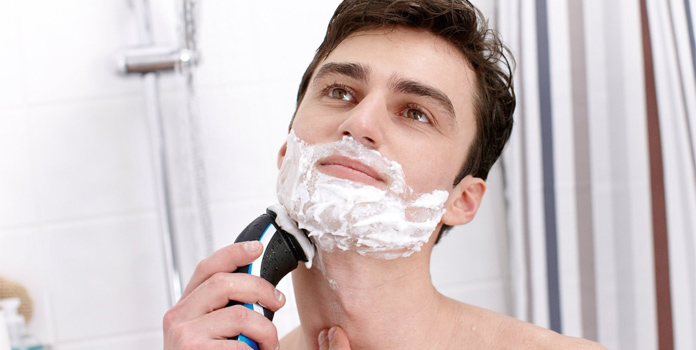 Turn your boy into man and get rid of his uneven, ugly beard by giving him a smooth electric shaver.
12. Beard Kit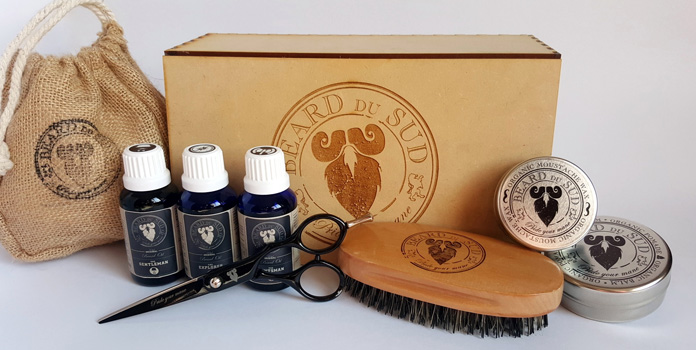 A well-kept beard requires immense care and maintenance. So, it can be a fantastic Christmas gift idea for man with a sexy beard!
Also Read: Beard Grooming Tips.
13. Fitness Tracker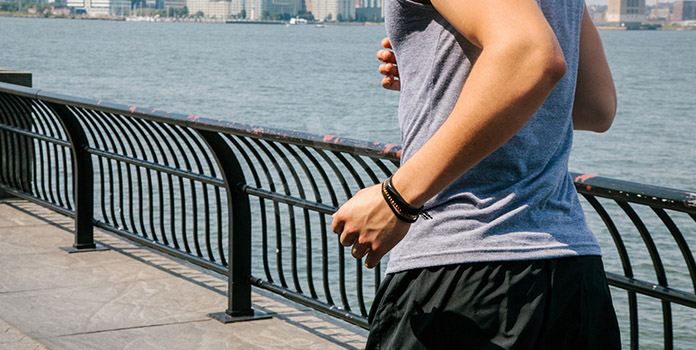 If your guy is a fitness freak, help him track his performance and training with a fitness tracker.
14. Portable BBQ Grill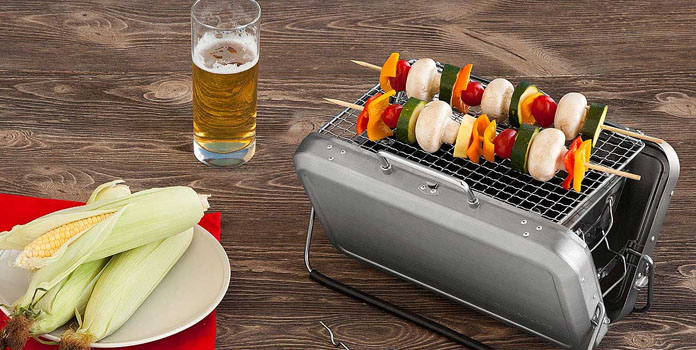 This is one of the best Christmas gift ideas for men who love to cook as well as travel. Watch him work over his barbecue grill as you two spend quality time on a camping trip!
15. Black Leather Jacket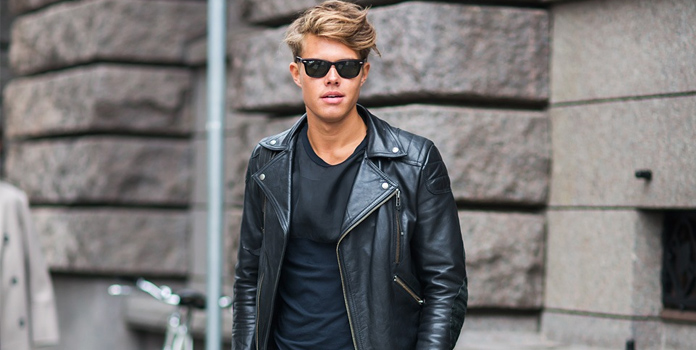 The evergreen leather jacket never goes out of style and is the perfect holiday gift idea for men!
16. Aviator Sunglasses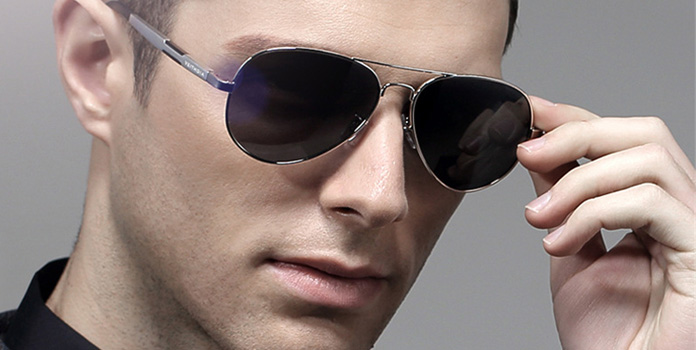 Just like leather jackets, aviator sunglasses remain one of the coolest Christmas gift ideas for men.
17. Stainless Steel Pendant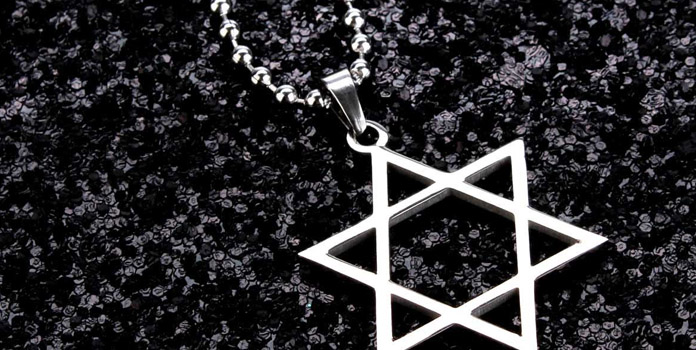 Can any Christmas gift for him get any cooler than a stainless steel pendant? Definitely No!
18. Ebook Reader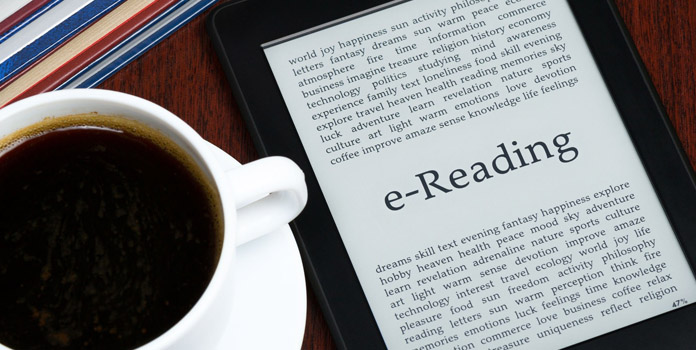 It is among the most thoughtful Christmas gifts for men who love to read. Surprise him with his favorite ebook reader and a yearly subscription of his favorite store!
19. Video Gaming Chair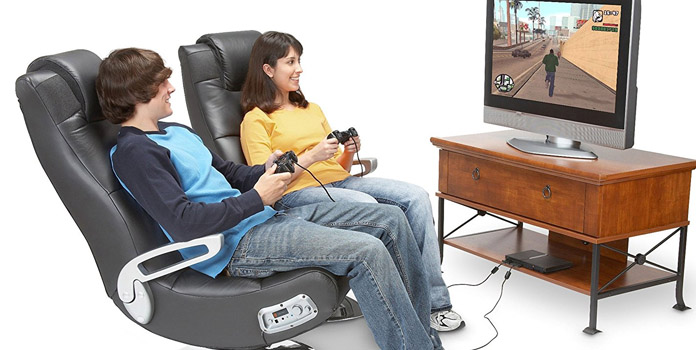 Treat your video gamer boyfriend with an ultra comfy video gaming sure. However, do not complain later that he spends more time on it rather than with you.
20. Multitool Kit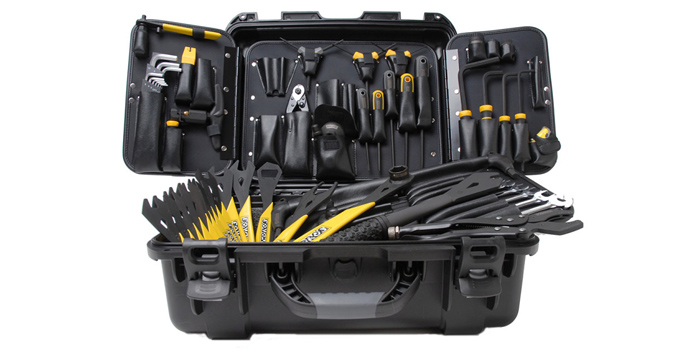 When you do not want to spend much on holiday gifts, this can be one of the best cheap Christmas gift ideas for men. Moreover, every man needs a multi-tool kit!
21. VR Headset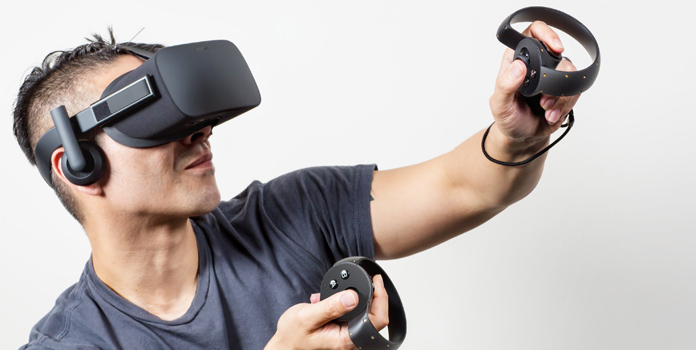 Notch up his gaming experience and gift him the latest piece of technology for a fun gaming experience. He won't forget this holiday present for a long time.
22. Boxing Gloves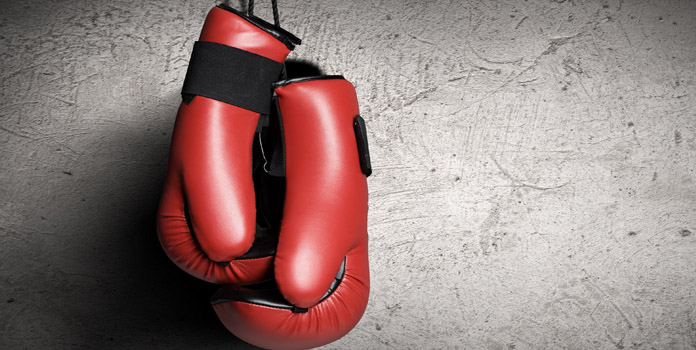 Whether he is a beginner or passionate about this sport, a quality pair of boxing gloves is a great idea for holiday present for him!
23. Suit Pajamas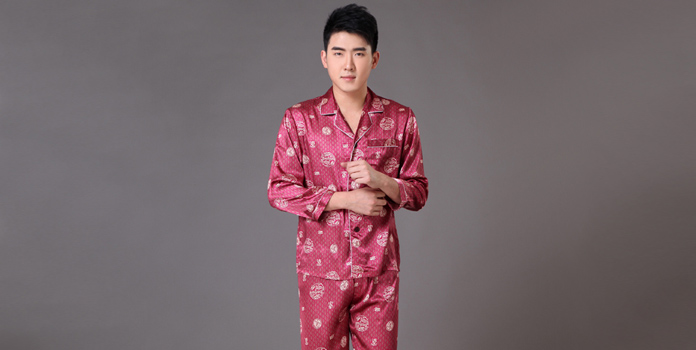 For the fan of How I Met Your Mother, this Christmas gift idea is Legen- wait for it- dary! Moreover, it is indeed quite comfortable even to sleep in at night.
24. Personalized Beer Glass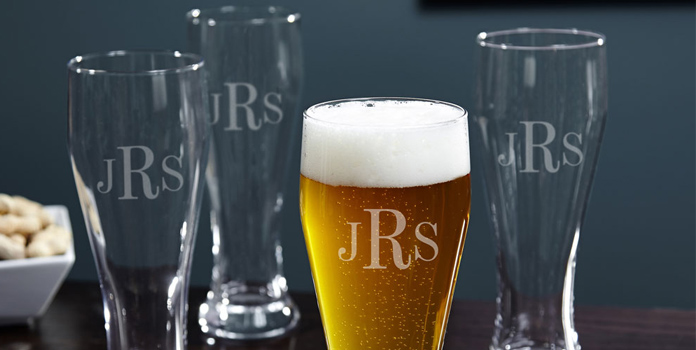 What is better than a beer glass? A personalized beer glass. Make yourself always on his mind whenever he pours himself a drink!
25. Velvet Blazer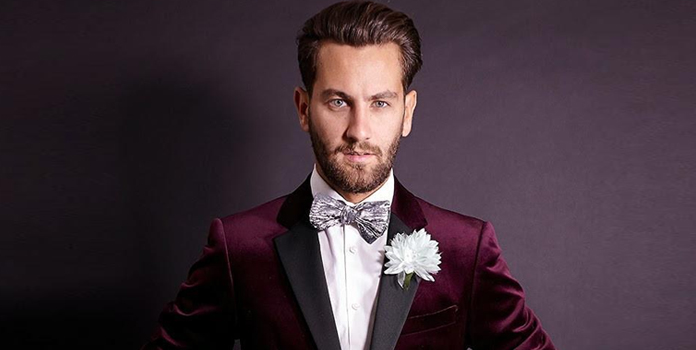 A party velvet blazer is just what your men needs in this holiday season. Try the evergreen black or a suave white blazer!
26. High Power Binoculars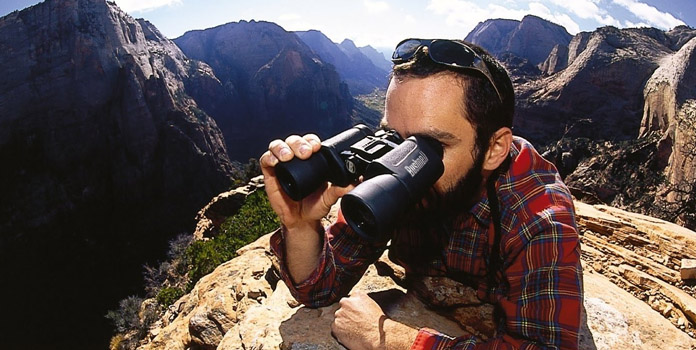 This is one of the best Christmas gift ideas for men who love adventure and trekking. Every time he sees a distant landscape through these binoculars, he would certainly remember you waiting for him at home! Sweet!
27. Hiking Boots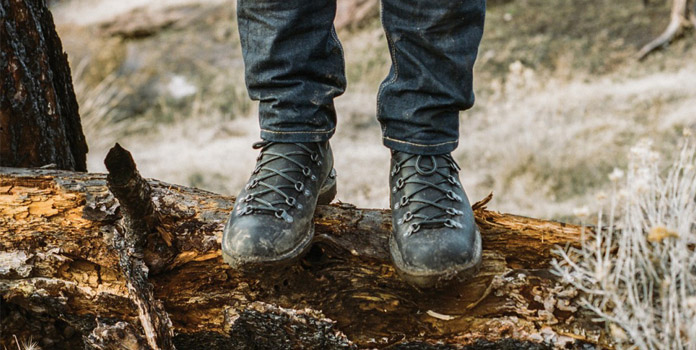 A high-quality pair of hiking boots is an excellent addition to the wardrobe of any adrenaline junkie!
28. Movie Box Set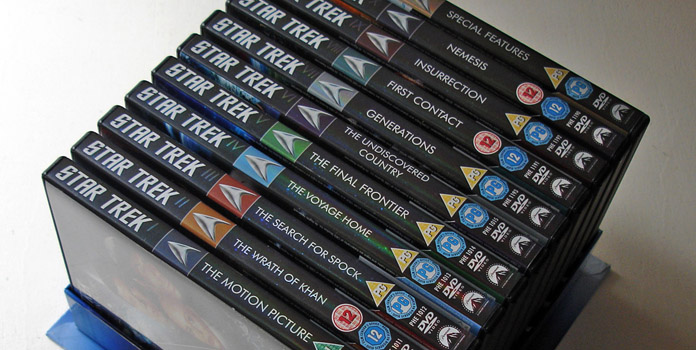 Gift him a box set of his favorite movie series, be it Star Wars, Batman trilogy, Marvel Superhero movie box set, or a kickass Quentin Tarantino collection!
29. Bonsai Tree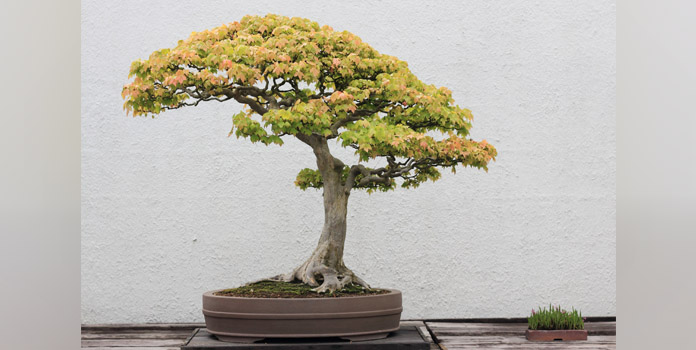 If he is a nature lover or likes to have plants in his house, a bonsai tree is a perfect addition to his home. One of the most thoughtful Christmas gift ideas for him, we must say!
30. 5.1 surround sound system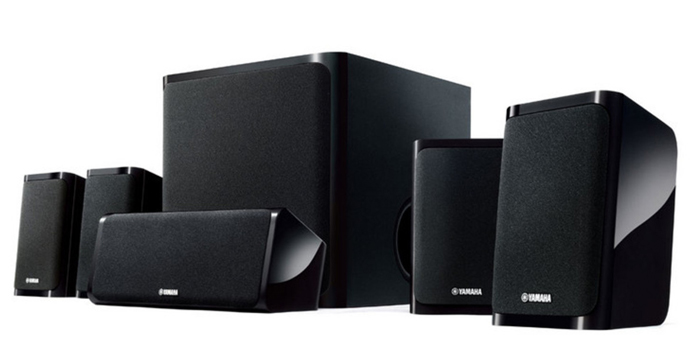 He will be dancing with joy on opening this Xmas present from you!
31. DIY Gin Kit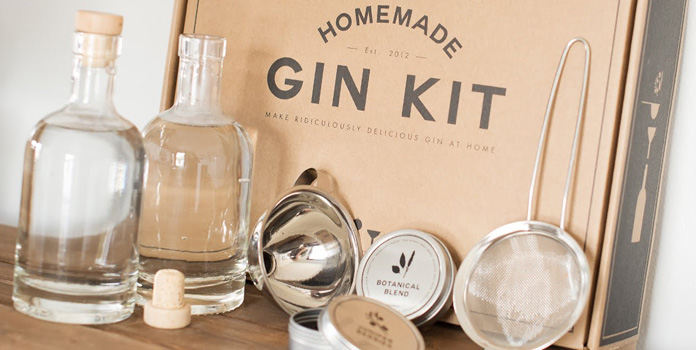 If you cannot make DIY Christmas gifts for him, then present him a DIY Gin kit so he can make a perfect gin for him and you on your date night!
32. Travel Backpack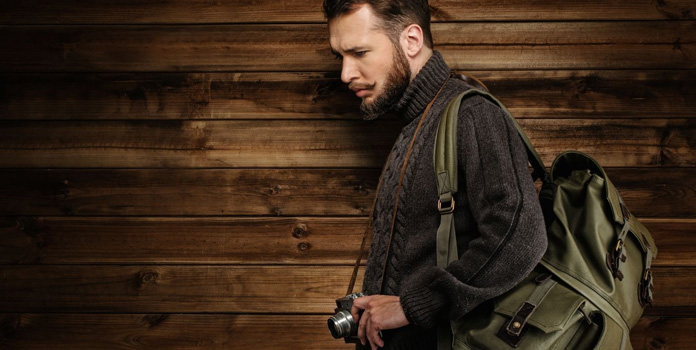 This is one of the best Christmas gifts for men who love to travel. One cannot have enough quality backpacks you know!
33. Jellyfish Tank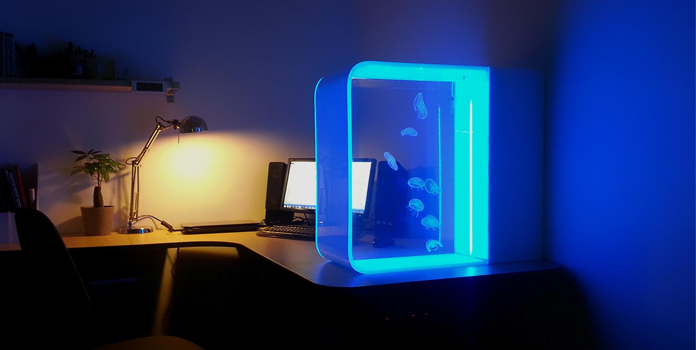 Create a peaceful, charming aura in the living room of your boyfriend by gifting him a beautiful jelly fish tank!
34. Set of Modern Knives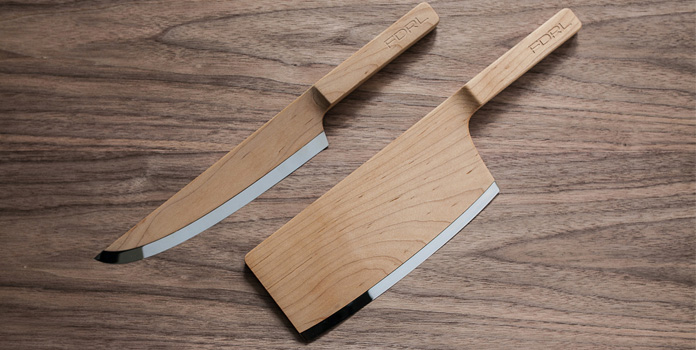 If he loves to cook in his kitchen, a set of modern knives is a perfect holiday gift for him!
35. Personal Water Purifier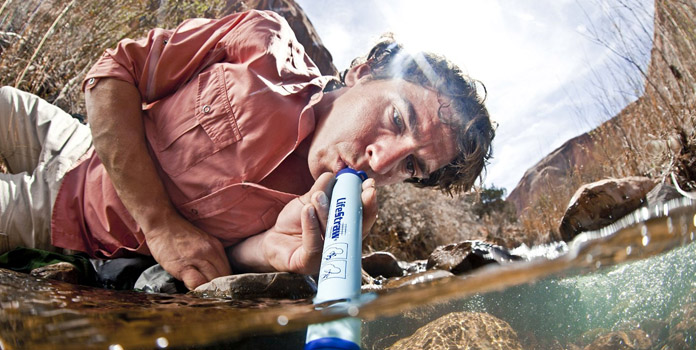 This is one of the most useful Christmas gifts for men, especially those who frequently go on camping trips or adventure hikes!
36. Scuba Diving Lessons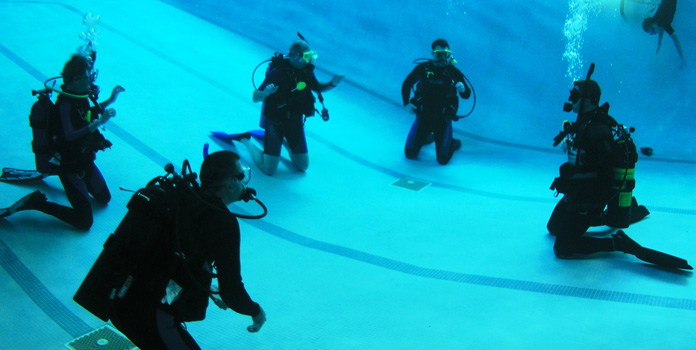 Boost his love of adrenaline by booking a class of scuba diving. One of the best Christmas gifts for men who love adventure sports!
37. Mixed CD of Love Songs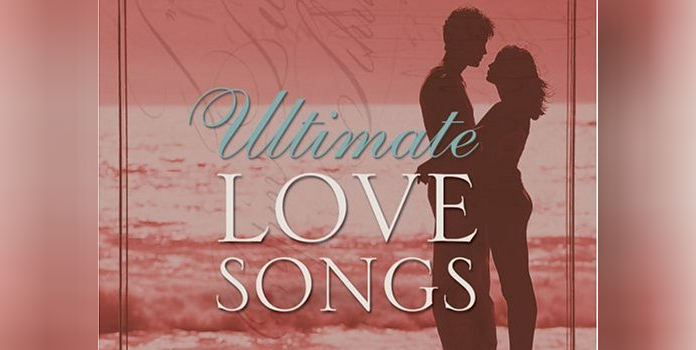 Get a bit romantic this holiday season and make an old fashioned mixed tape of his favorite love songs. This is one of the most romantic gift ideas for husbands especially.
38. Hand Fitness Trainer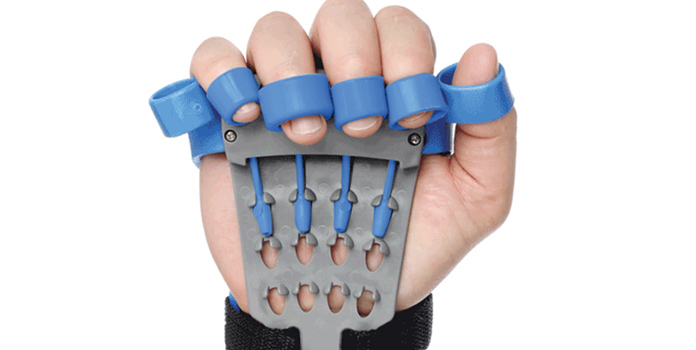 Yes that is a real thing. And particularly useful one if he is into extreme sports or a professional athlete.
39. Skydiving Experience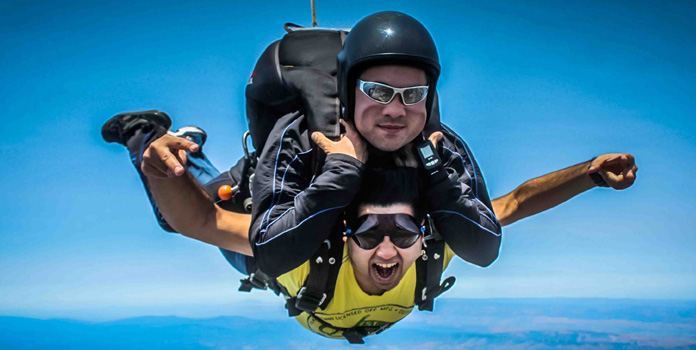 Book a couple skydiving lessons with him in holidays and experience the adventure together!
40. Selfie Click Stick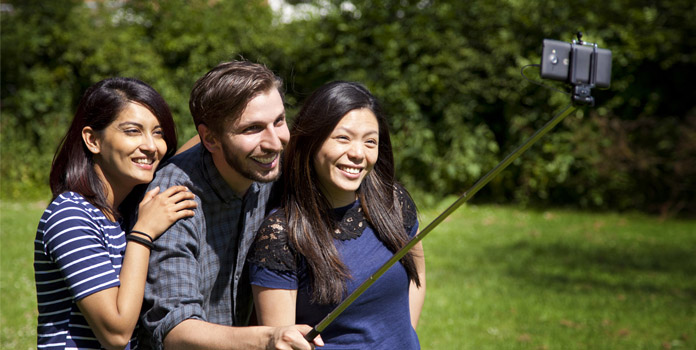 When you are looking for inexpensive Christmas gift ideas for him, look no further than a simple yet useful selfie click stick!
41. Wood Tie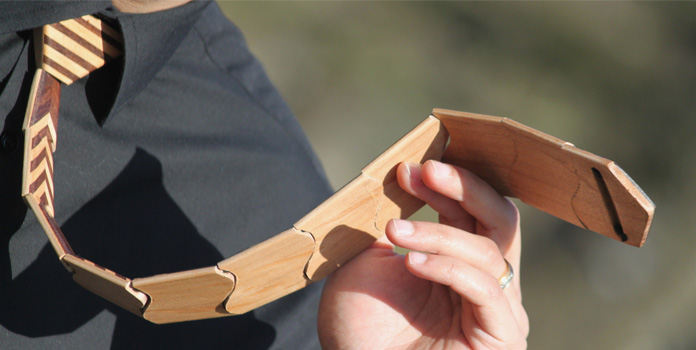 It is one of the most unique Christmas gifts for men, especially who are a firm supporter of environment and do not wear premium fabric ties!
42. Superhero Action Figures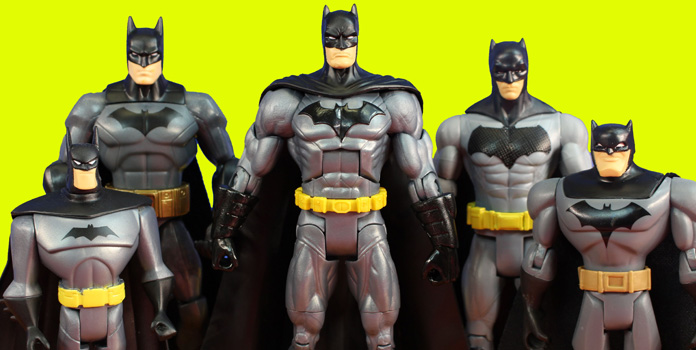 No matter his age, every guy loves superhero action figures. Make it personalized if you want to see him jump in excitement as he opens your present.
43. Flyboarding Experience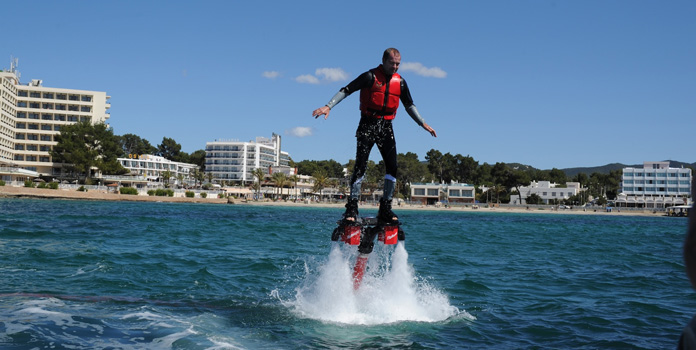 If you are looking for unusual Christmas gifts, look no further than the latest rage among adventure sport lovers!
44. Bartending Classes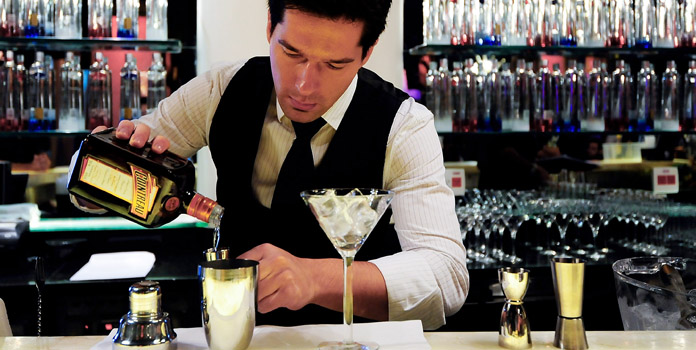 Enroll your wine lover husband for bartending classes in holidays so that he can flaunt his drink mixing skills in front of his friends at the holiday cocktail party.
45. Beer Brewing Kit
If he is not much interested into bartending, then you can even think of a beer brewing kit as a Christmas gift for him!
46. Outdoor Pizza Oven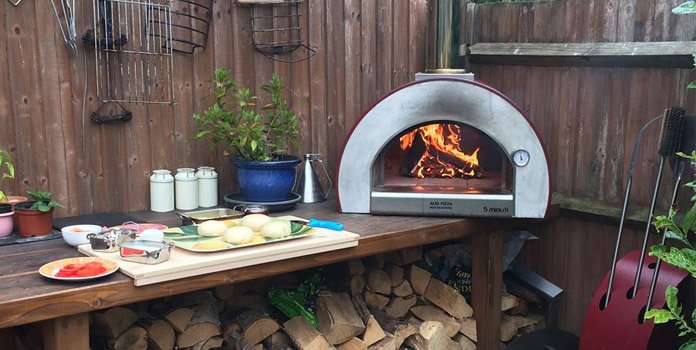 Men love cooking outdoors. So, gift him an outdoor pizza oven which he can carry along with his barbecue grill for added, delicious fun in holidays!
47. Wooden Collar Stays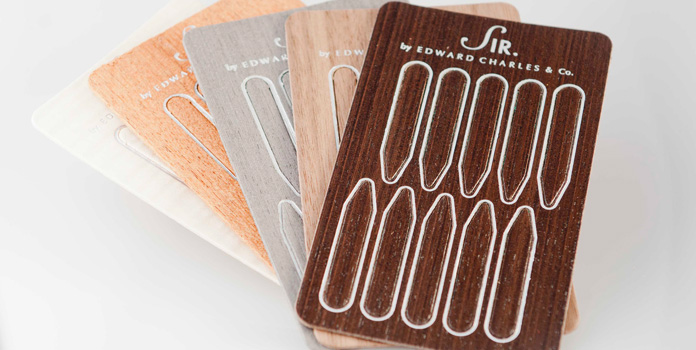 Quite a handy Christmas gift for a business professional. This is also a great holiday present for a young man about to enter the working force.
48. 3D Printer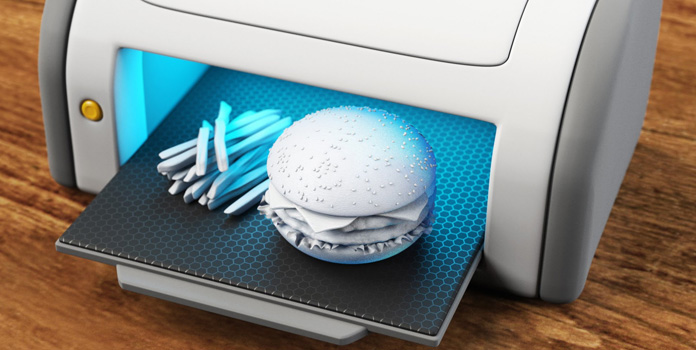 Got a tech geek boyfriend? You cannot find him a better Christmas present than a 3D printer. Trust us on this one!
49. RFID Wallet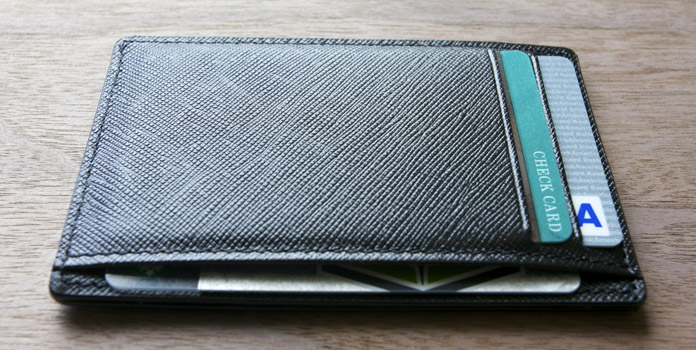 This is among the most thoughtful Christmas gifts for men with increasing cases of stolen bank card data from wallets. This wallet will prevent such misfortunes and protect him from thieves stealing card data without even touching the purse.
50. Laser Projection Keyboard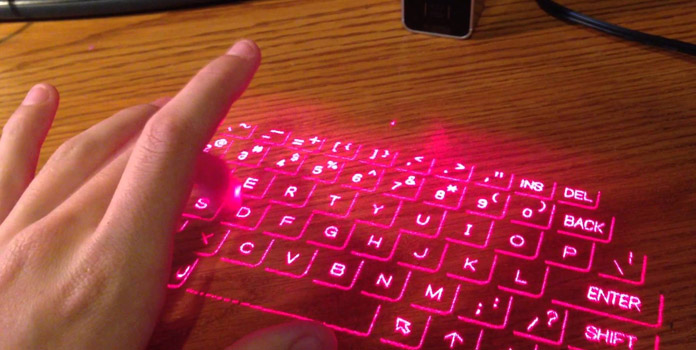 This is one of the best Christmas gift ideas for men who are writers or bloggers and love to play with cool tech toys. He will absolutely love this modern keyword that allows to carry a virtual keyword anywhere you go!
You can be sure of getting the best holiday present for him when you choose from the above Christmas gift ideas for men. Whether he is a tech geek or adrenaline junkie, you can find gifts for every type of men in the above collection. So, just pick the present that you think will make his holidays full of happiness and joy! You will also want to check out these Christmas gift ideas for kids for the little ones in your family!
Also Read: Christmas Gift Ideas For Girlfriend.
Christmas Gift Ideas For Boyfriend.