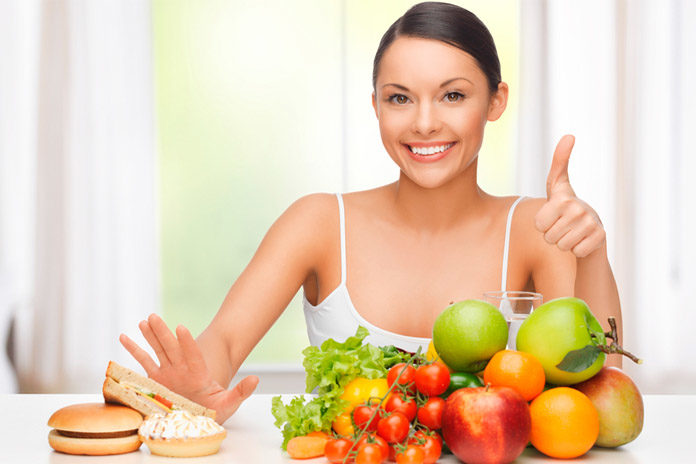 Weight Loss Diet – You have been told only to eat the carbs, or to eliminate all fat from the diet. Someone told you that the best weight loss diet is all about eating protein! While the others have pointed out the risks and benefits, weight loss diets can be quite intimidating. And following even the best diet plans for weight loss can be extremely difficult in the long run.
Perhaps, that's the reason why many dieters are still in search of a magic bullet for weight loss. But there isn't any! If you are thinking that simply exercising can lead to weight loss, then you are wrong.
The rest is all about diet. And when it comes to weight loss diet, there's no diet that can guarantee you incredible weight loss for long-run. Plus, any diet to lose weight cannot be sustained for a longer period.
However, a simple and smart diet plan for weight loss can kick-start a physical change. Once the diet is done, you can get to healthier eating and sustain or increase weight loss.
This One-Week Fat-Burning Weight Loss Diet is one such diet that will help you lose the first few kilos (or the last few kilos) easily. It is designed to increase your metabolism and doesn't need to be followed long term! And that's not all! This diet plan to lose weight can also helpthose who are already at their ideal weight.
Related: 7 Breakfast Smoothies That Help You Lose Weight
Here is how this one-week weight loss diet is beneficial for everyone-
It helps in detoxifying the body off the junk food
It eliminates toxins
It increases metabolism
It helps in increasing motivation for weight loss by giving 2-5 kilo weight loss within a week
It is short term so it can sustain easily
It helps in developing the habit of smarter and healthier eating as you aren't leaving any food groups behind
It reduces cravings
It reduces bloating
It can be followed by vegetarians, vegans and people with celiac diseases with just a few changes
Gives your skin a healthy glow
You feel energized by the 8th day
The One-Week Fat Burner Diet- Preparation
This weight loss diet plan includes the consumption of fruits, vegetables, and starch. In order to prepare yourself for following this amazing weight loss diet, it is essential that you avoid the intake of alcohol for a few days before and during the diet schedule. This is important as alcohol increases the uric acid levels in the body, which causes water retention and blocks the natural detoxifying process.
It is even important that your drink around 8-10 glasses of water each day. This is because water will be your main source of energy as you will be consuming lesser carbohydrates than you normally do during this weight loss diet. It will also help in boosting your metabolism and removing toxins from your body.
Also, the diet is recommended for a single week at once. Don't keep on continuing it for months as that can result in metabolic damage. If you are interesting in redoing the diet, keep a gap of a week in between. That will keep you fitter and healthier.
The Day By Day Diet Plan
Day 1: The Fruits Day!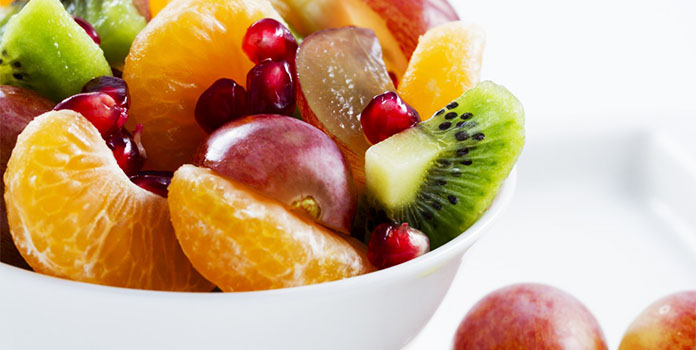 It's the first day and for many, this can be the hardest day. So, it's the day to keep your cravings in check, as you will only be consuming fruits. All fruits, except grapes, bananas, litchi, and mangoes, are up for consumption. There is no limit to how much you can consume i.e. you can eat 15-20 times a day, but it should only be fruits and nothing else.
It is advisable that eat more of watermelon, oranges, apples, limes, strawberries and pomegranates. Fruits are excellent in fiber and have great water content- this can reduce your bloating and help in aiding better digestion. So, you will be removing those toxins in the body more effectively.
Day 2: The Veggies' Day!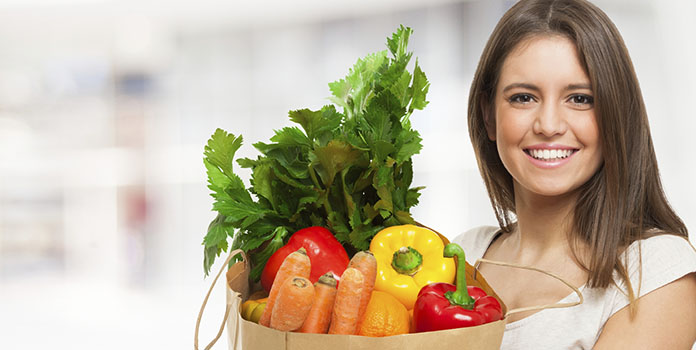 You might feel low on energy after the first day. But this is the best diet to lose weight, as it doesn't let you feel low on energy for long. The second day is all about vegetables- everything you can eat! And yes, just like the fruits' day, you can have as much of a quantity as you like. This diet plan to lose weight requires you to have raw, boiled or slightly sautéed vegetables.
We recommend large boiled potato with 10 gm of butter for the morning to give you a boost of energy. Keep eating veggies throughout the day. From today, you can even start exercising. Do light exercises and cardio- such as walking, cycling or yoga instead of lifting heavy weight or doing high intensity-interval training.
Day 3: The Fruit-Veggie Combo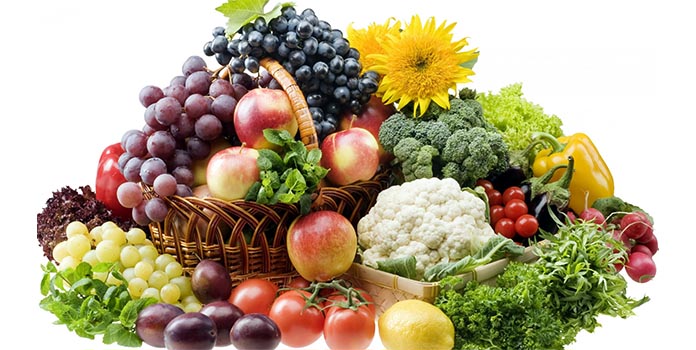 A combination of the first two days, on Day 3 you are allowed to eat the above-mentioned fruits and vegetables. You can eat as much as you want and keep your body hydrated by consuming water as directed.
This combination ensures that you have the least bit of cravings. Think about the great results you are going to achieve once you have successfully completed this best diet for weight loss. This way you can feel motivated and happy.
Day 4: Banana Day!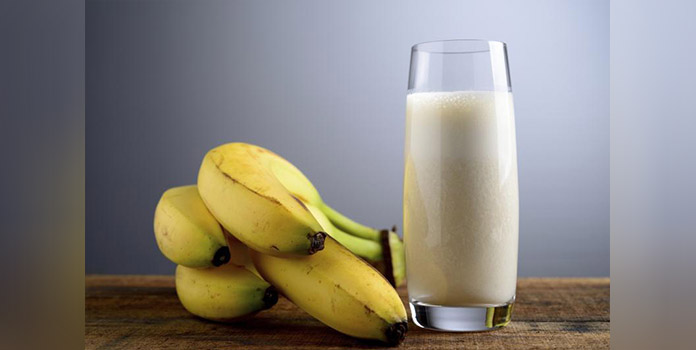 Bananas are a great source of potassium. And they are recommended for the 4th day of this best weight loss diet. You can have up to 6 bananas this day with up to 4 glasses of milk. While this may seem boring, you wouldn't really get any cravings on this day. However, if you do want to spice things up, make a soup using any of your favorite activities (avoid cream or oils in the soup).
Day 5: Soya and Cottage Cheese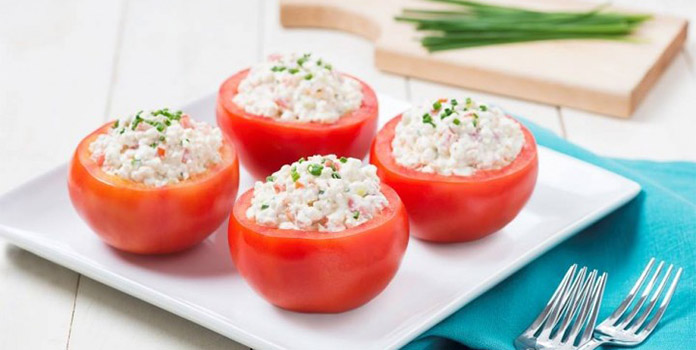 This day is going to be breezy. You can consume tomatoes, up to 6 this day and make sprout salads throughout the day with soya and cottage cheese. If you are non-vegetarian, substitute these with chicken.
Just make sure that you increase your water consumption today. Why? Because tomatoes have uric acid. With water, this acid can help in flushing toxins out of your system. Don't use any oil or fatty dressings on the salads for this diet to lose weight.
Day 6: Soups and Salads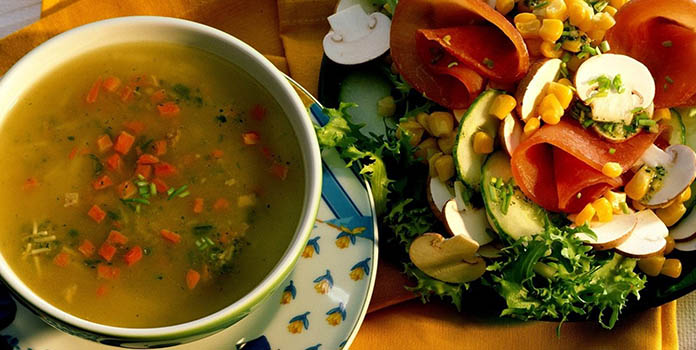 Day 6 is a modification of Day 5, where you will be eating cottage cheese, sprouts, and other vegetables excluding the tomatoes. Tasty soups and water should be the mantra to cruise through this day successfully. The pants would get looser by this day!
Day 7: Healthy Eating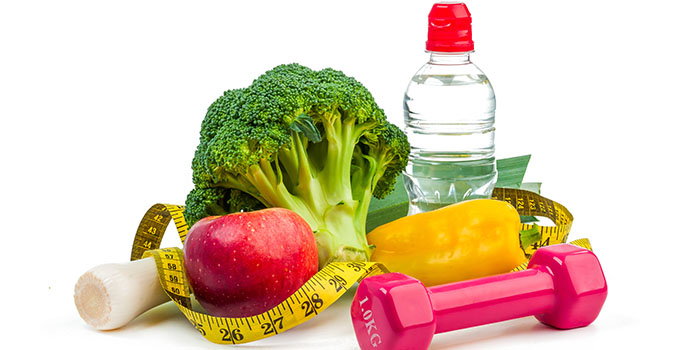 This is the final day of the grand diet plan for weight loss. It involves a subtle transition to healthy eating. So, you can have all the fruits you want, fresh raw vegetables, salads and soup. Of course, don't overdo it!
Now, this weight loss diet plan will help you reap results. At the same time, this diet will motivate you to eat healthily in the long run. Just follow these tips to make the diet a success
Avoid consuming fruit juices as they lack fiber
Consume no less than 8-10 glasses of water every day. Drink 12-15 glasses of water for 5th day
Avoid any kind of caffeine or alcohol. The maximum you can have is green tea
Start working out from the 2nd day. Do light cardio
Although this is the best diet to lose weight, take a break of 1-3 weeks before redoing it
Use herbs, garlic and lemon to add flavor
Add veggies to your soup and make just about anything you want
The diet does not include legumes
When you follow this diet plan to lose weight, you can lose up to 7 kg in a single week! Yes, that's true.
However, weight loss diets can only be successful if you keep that weight off! Many people follow a diet plan for weight loss and do too much of gymming, only to realize that their weight creeps on once they leave these habits. So, what should you do?
Well, you should try becoming a healthier person overall. The diet eliminates a few groups, but it also encourages you to eat better.
So, consume healthy foods, avoid processed foods and junk items. That will keep the weight off and your diet will become a true success. Read this bodybuilding diet to help you.
Recommended fruits
Watermelon – High water content and has just 30 calories per 100 grams serving. Reduce bloating, results in weight loss.
Cantaloupes – Another fruit from the melon family, cantaloupes are low in calories, nutritionally dense and filling.
Guava – This fruit has a low glycemic index, which makes then ideal for diabetics as well.
Apple – One medium sized apple consist of only 50 calories plus zero fat and zero sodium.
Pear – Loaded with fiber, this fruit keeps your appetite satiated for a long time.
Oranges – Consisting of 47 calories per 100 grams serving, the sweet taste of the fruit effectively satisfies your sweet craving.
Grapefruit – Grapefruit is a powerful fat burner, which consists of just 42 calories per 100 grams serving. It is effective in boosting your body's metabolic rate.
Berries – Very high in antioxidants, berries are especially useful for fighting cholesterol and burning fat cells.
Kiwi – Kiwis are extremely popular for weight loss for they contain high amounts of soluble and insoluble fibers.
Pomegranates – Pomegranates are natural appetite suppressants, which even aid in flushing out harmful toxins from the body.
Recommended Vegetables
Cucumber – This is a low-calorie and non-starchy vegetable, which is ideal for weight loss. Only 16 calories are present in its 100 grams serving.
Lettuce – Lettuce is one of the healthiest leafy greens, which consists of high amounts of vitamins and fibers while being extremely low in calories.
Cabbage – Rich in Vitamin C and antioxidants, cabbage is equally beneficial as lettuce.
Broccoli – Along with being a low-calorie vegetable, which is rich in fiber and calcium, the Phytonutrient Sulforaphane content of broccoli is known for fighting off body fat.
Bell Pepper – Bell pepper contains dihydrocapsiate, a compound that promotes fat burning.
Onions – Onions consist of quercetin, a flavonoid, which activates protein in the body and burns stored fat.
Spinach – Loaded with protein and folic acid, this leafy green vegetable is known for aiding calorie burn and development of lean muscle mass.
Carrots – Carrots are rich in beta-carotene and fiber.
Cauliflower – This cruciferous vegetable consists of high amounts of fibers, folate, and Vitamin C.
So, go ahead! Say hello to healthy body and mind with this weight loss diet.
Also Read: Where Does Our Fat Go, When We Lose Weight?
Why to Use Aloe Vera for Weight Loss?