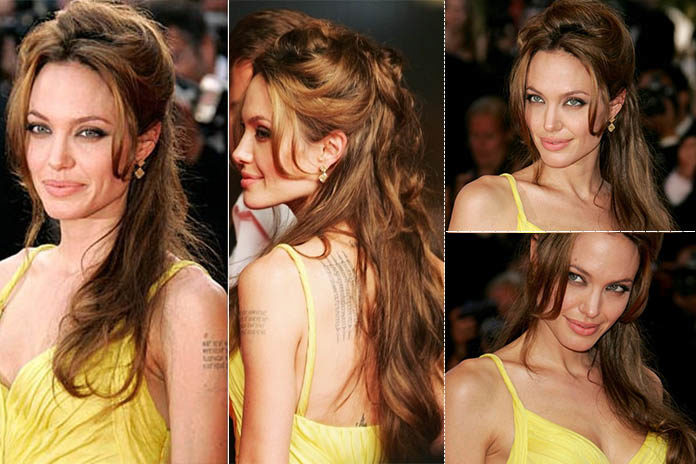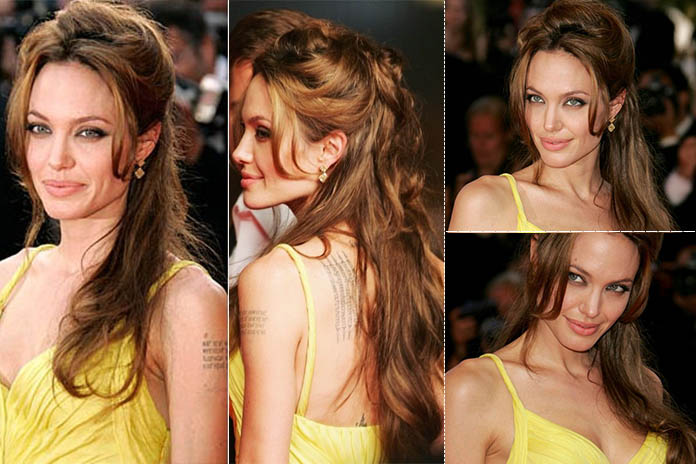 Angelina Jolie Hairstyles – Angelina Jolie is an incredible actress. A UN goodwill ambassador and a style icon. Her beauty has no bounds and leaves each and all breathless. She is one of the most stunning women on this planet. No one can match her gorgeousness and the way she flaunts those long brunette tresses of hers. Generally she adapts medium length hairstyles.
Nevertheless, there are a few unique hairstyles that you may have never seen her in except for the movies. She is never scared to downplay her beauty for the demand of her character.
A few Angelina Jolie Hairstyles that you will be surprised to see and impressed as well.
The pixie cut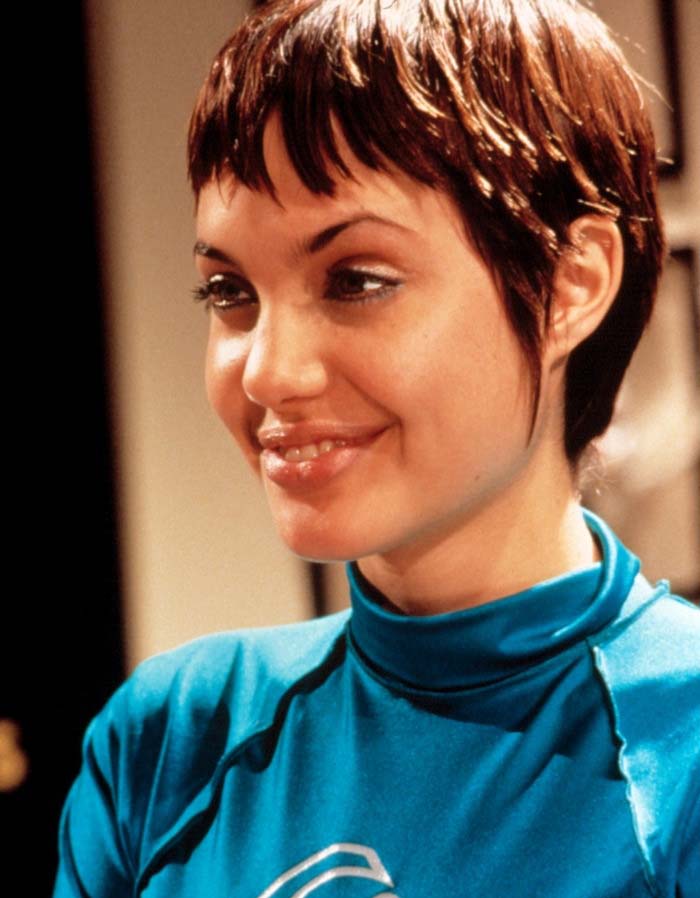 The 90's punk hairstyle, pixie cut she flaunted in the movie 'Hackers' is numero uno on this list. Angelina Jolie adapted super short hair style in this movie. To fit the role of a high school hackers, who called herself "Acid- burn."
The truth be told this hairstyle did not flaunt her long tresses. Angelina's hair was cut in a way to make the bangs flow along her eyes and eyebrows. With long sideburns, that highlighted her jawline.
The Blonde Frizzy Hairstyle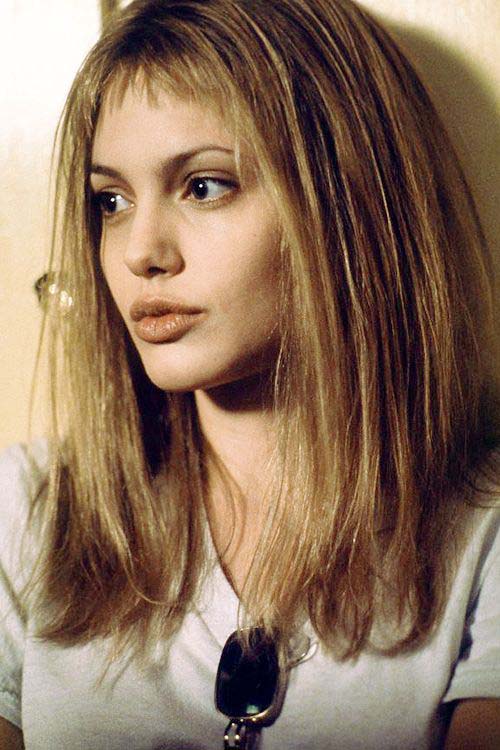 Angelina Jolie's hair fashioned as a frizzy blond strawberry weave was another one of her unique hairstyle. Her hair was frizzy, untidy with short baby bangs. The color was an in between unrecognizable and still relatable to all colors. She sure did look the part she portrayed. A crazy, mean sociopathic girl named Lisa in "Girl, Interrupted". She won her Oscar for Best Supporting Actress for her work.
Girl Dreads (Top of Angelina Jolie hairstyles)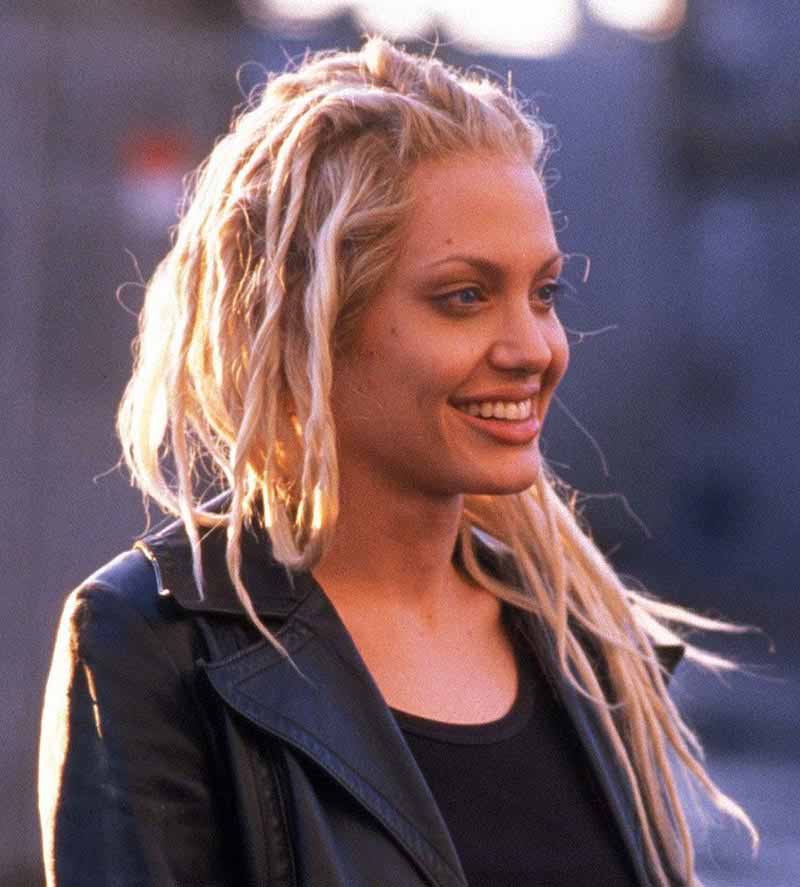 Angelina Jolie's hair is styled in another unthinkable style in the movie Gone In 60 Seconds. We love the way she looks in those beautiful long hair styles. However, she has a freaky, yellow-white streaked dreadlocks. The hairstyle does no justice to her beauty. However, the logic behind this one may have been to look the part of a car thief. A girl surrounded with testosterone, cars and night.
The Braided Plait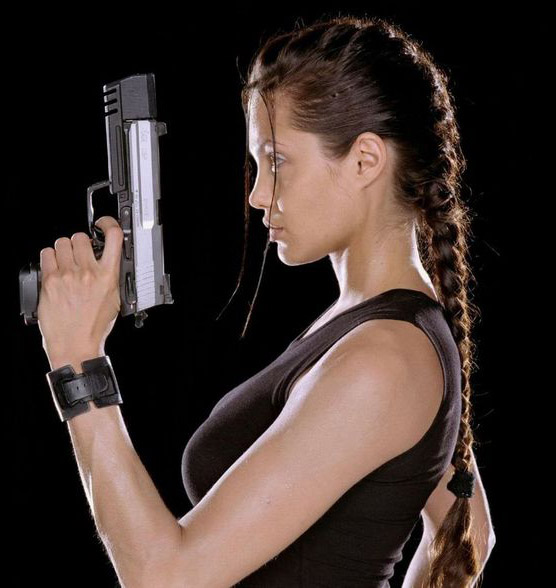 Cool, calm, collected, intelligent, attentive and fierce are some qualities of Lara Croft. Angelina's hair in Lara Croft: Tomb Raider, was styled just like her counterpart in the video games. Travelling to space and time, solving mysteries, fighting enemies, and finding treasures. She's all business like and her hair is styled practically and sensibly.
The Feminine Greek Hairstyle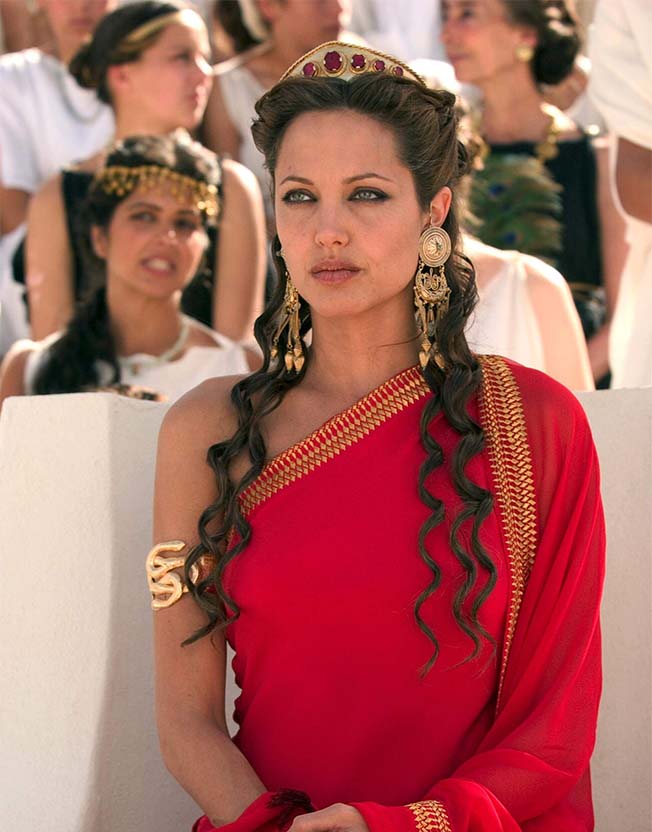 One of the most beautifully styled Angelina Jolie hairstyle ever. Anyone would be awestruck when they watch Angelina Jolie in the movie Alexander. She portrayed the role of Queen Olympias, who is in servitude to a Dionysian cult. A cult that worships snakes. However, her hair was magnificent, elegant and beautiful. She looked majestic playing Queen Olympias.
A Perm
She is so confident and comfortable with her acting, that she never shy's away from experimenting with her looks. She sports a perm or a permanent wave. The hair is given shape using chemicals and molds.
Angelina Jolie's hairstyle mirrored that of Mariane Pearl, whose role she essayed in, "The Mighty Heart". The story is based on Mariane's memoir of the beheading of her husband, Daniel Pearl in Pakistan.
The Gothic Hairdo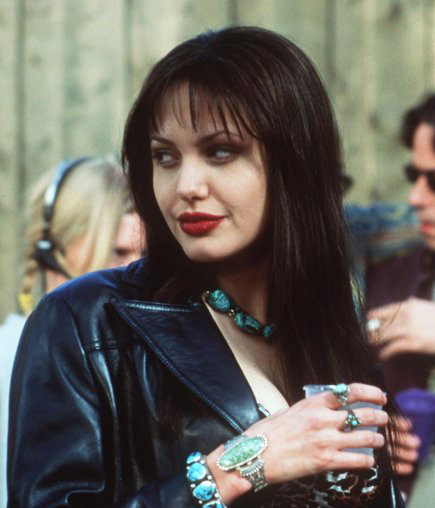 Angelina Jolie's hair was influenced and styled on the gothic culture. Her hair was straight, unkempt, pointy with bangs. It was a deep auburn in color. While playing Mary Bell in Pushing Tin. Who is an alcoholic complicated, distressed and searching for comfort.
The Nostalgic Marilyn Monroe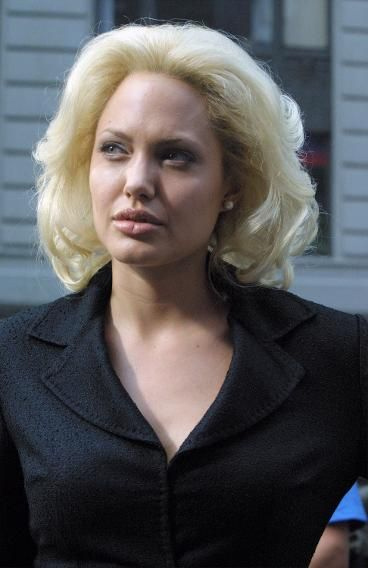 Angelina's hair did not garner much interest in "Life or something like it". In the process to give her a Marilyn Monroe makeover the stylists fell short of the task at hand. She adorns a short platinum blonde bob, one trying strongly to identify with Marilyn's. This style attracts you at first but as the storyline changes so does the look.
The Glamorous Do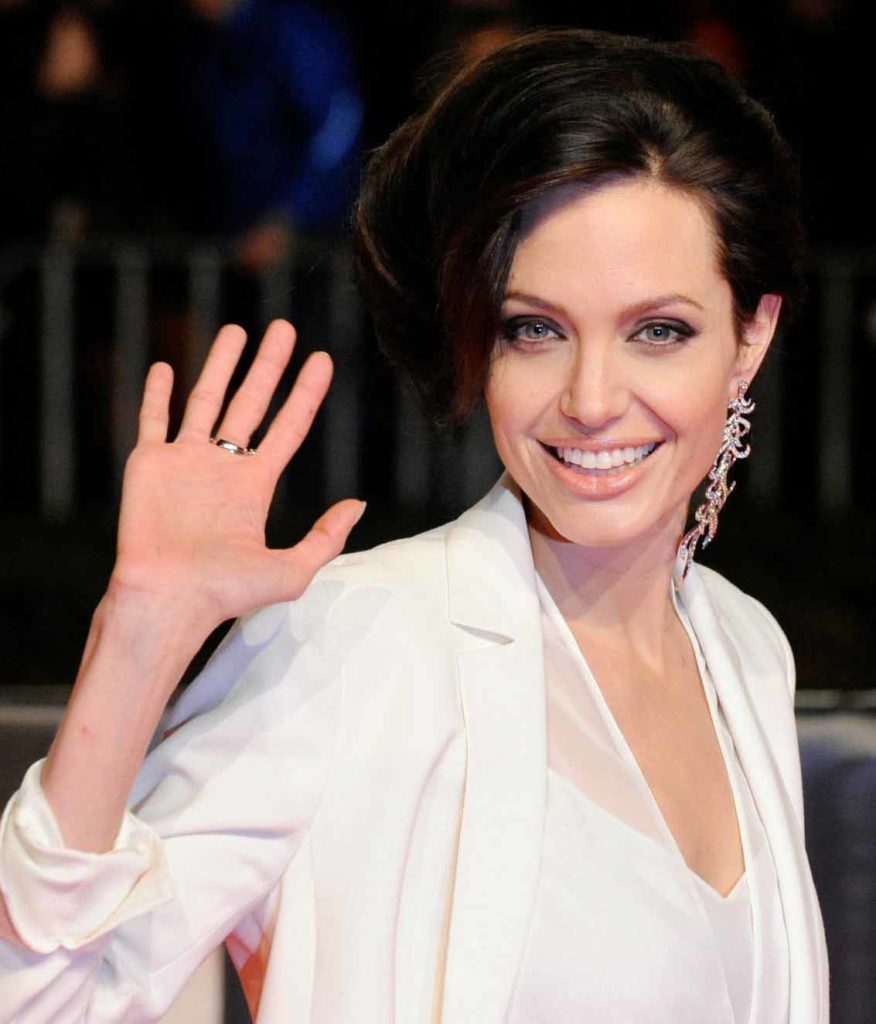 Angelina transformed glamorously for the premiere of "The Curious Case Of Benjamin Button", in Berlin with husband Brad Pitt. She wore her hair half up stylishly. Angelina's hair being swept up in a funky side bun. She looked attractive and beautiful in this hairstyle.
The Classy Woman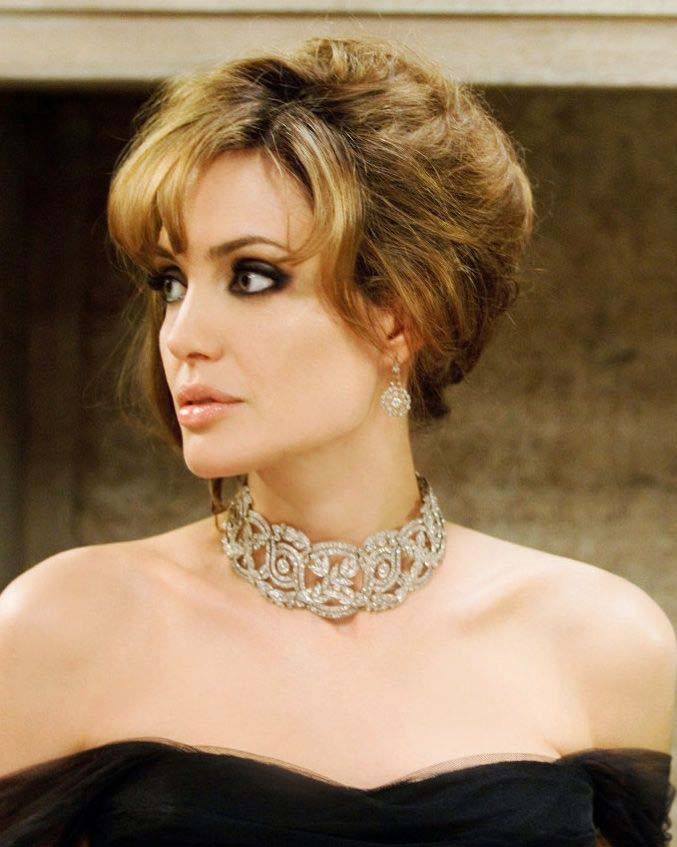 Angelina's hair was perfectly curled, styled in the classy 50's way. She is poised, suave, refined, charming and demands attention. Her gorgeousness is one you cannot look away from. She plays a damsel in distress in "The Tourist", alongside Johnny Depp.
Angelina Jolie is an inspiration to this generation. With thousands of admirers. Watch her movies see more if Angelina's hair and the different ways in which she styles and colors them in each of her movies. We hope you liked these amazing Angelina Jolie hairstyles.
Also Read: 9 of The Best Hair Masks For Dry Hairs