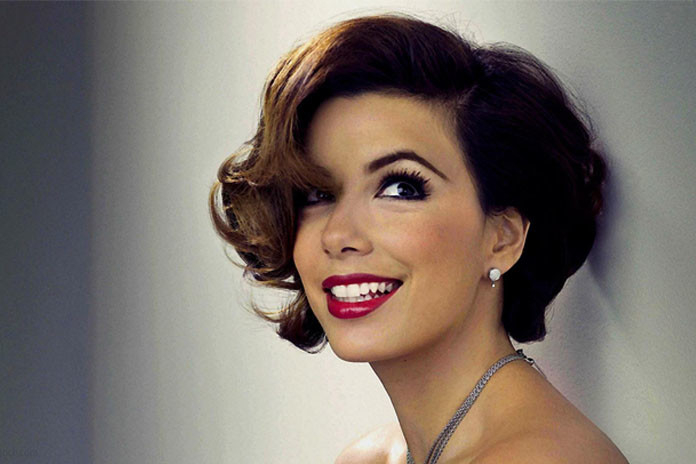 Short Hairstyles – Want to take the 'short-hair' plunge, but wondering if it is going to allow for experimentation? Well, don't worry! Short hairstyles have become the fashion statement in 2016. Although it has been popular for years, the hairstyles for short hair have witnessed a tremendous surge and incredible makeover just now!
Related: Long Hair Hairstyles For this Season
They are no longer rebellious. Rather, they are feminine, chic and sporty. Whether you like Halle Berry's primp short hair cut or Ginnifer Goodwin's bangs, we have some cool style inspirations for you!
Uneven Short Bangs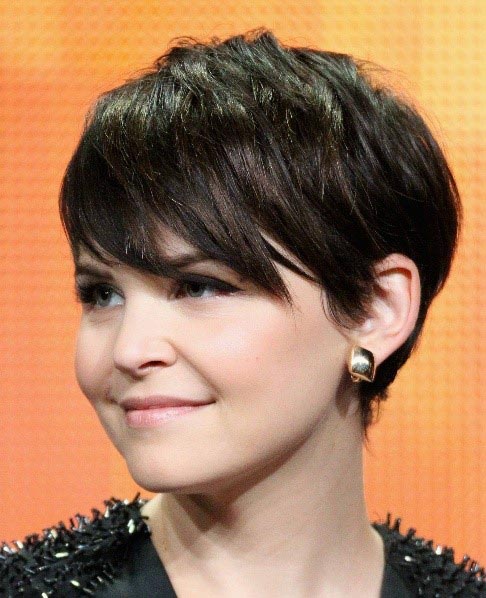 Uneven bangs give you the edgy, sophisticated feel while the ultimate pixie style surely accentuates facial features. Go for the razor-sharp bangs in the front and contrast them with a simple, minimalistic short hair style at the back. Add accessories and bam! You are good to go!
Short Crop
Don't want something that's too hassling or something that might be out-of-fashion in a while? Then this short hairstyle is the evergreen trend you should try! With this sophisticated crop, you are always ready to take over the world. For styling them, just dab styling cream onto wet hair and don't comb too much. Use shine spray to boost the shine of your bangs.
Puffed up Pixie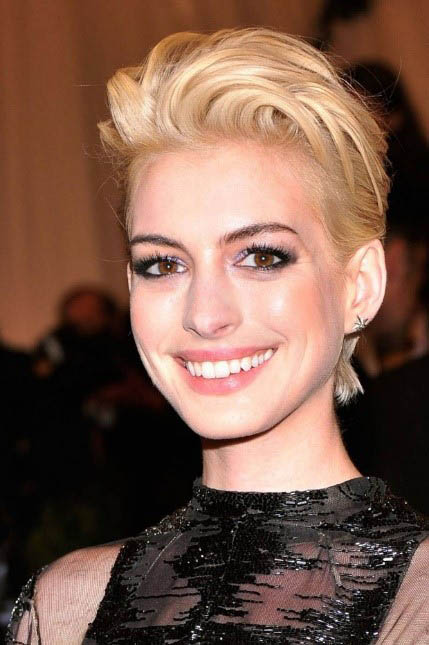 Have a small face? Then accentuate your cute features with this puffed up pixie cut hairstyle for short hair. With the summer season kicking in you certainly would want to feel at ease while being able to sport a fashionable look. And if long hair is the problem, then this pixie will come to your rescue. And styling them is so hassle free. Just back-comb the hair and add volumizing spray. Tussle the locks and you are good to go!
Close Cropped Pixie Look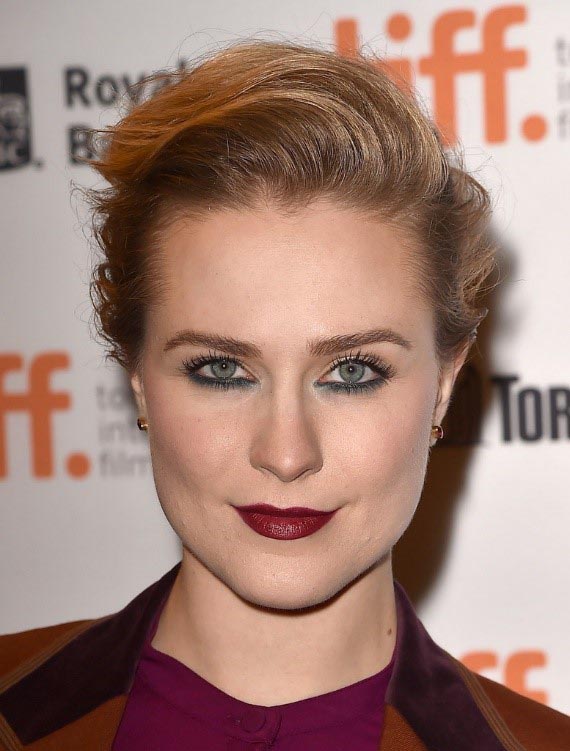 Simple short bangs are back this season. From famous Hollywood celebrities to runway models, everyone is sporting this look. So, why shouldn't you? This effortless hairstyle might require a bit of a styling cream. But it is so cool that you will fall in love with it. Do a side part, use a styling cream to create waves on the top. Make sure that you contour your makeup for stunning cheekbones.
Bob and Layers Short Hairstyles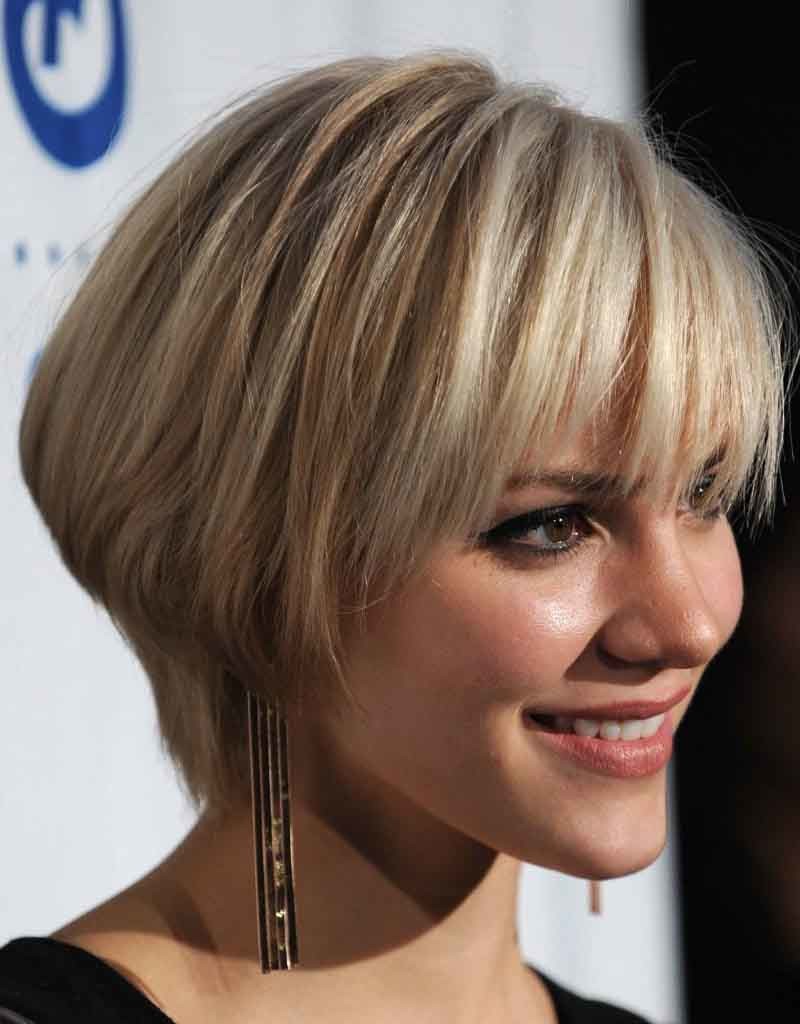 Don't like pixie or feel that it would not allow you to have diverse styles? Then go for a bob! Bobs are just perfect. They are easy to style, allow more experimentation and aren't as short as a pixie.
Recommended for thin hair, this short hairstyles should include layers to add volume to your locks. And you can use a curling iron for creating soft waves. Whether you are going to a party or a beach, this is the look that you would love to sport!
Also Read: The Best Medium Hairstyles
Rihanna's Short Bangs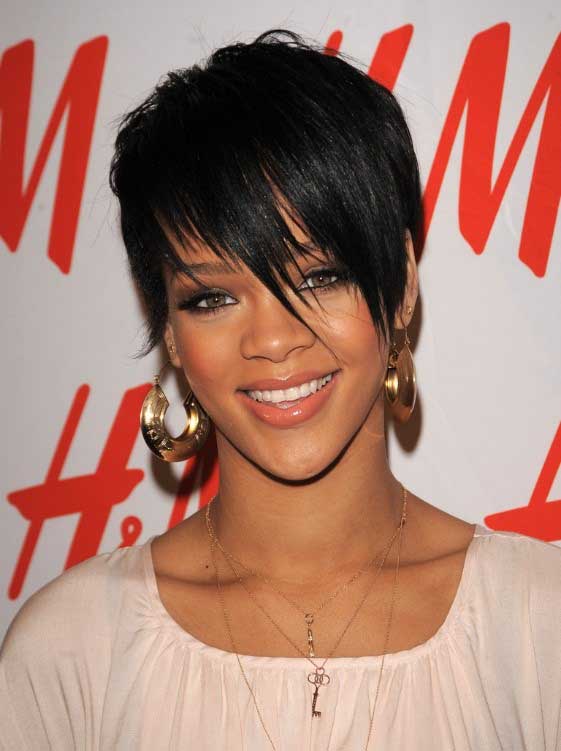 Rihanna's short bangs have been the ultimate style statement. Her short hair signified the fact that she had left her tormented past and had moved on. Make sure that the front bangs are longer to add an edgy look. For a more rebellious themed hairstyle, use a styling gel for crisping the front hair and it will accentuate your features instantly.
Halle Berry Style
She is the Hollywood celebrity who carries the short hairstyle the best. She has been sporting the chic, fashionable style bangs since her Bond movie and broke the myth that only long hair can make you look sexier. This Hollywood diva has bangs that many other celebs may envy. Her stylish short crop along with that attitude and ease makes her an iconic image.
If you want bangs like her, then go for pixie style or try wavy bob. Keep a messy look to appear sporty. Keep your hair soft and nourished with these Avocado Hair Mask Recipes.
Slicked Back Bob Short Hairstyles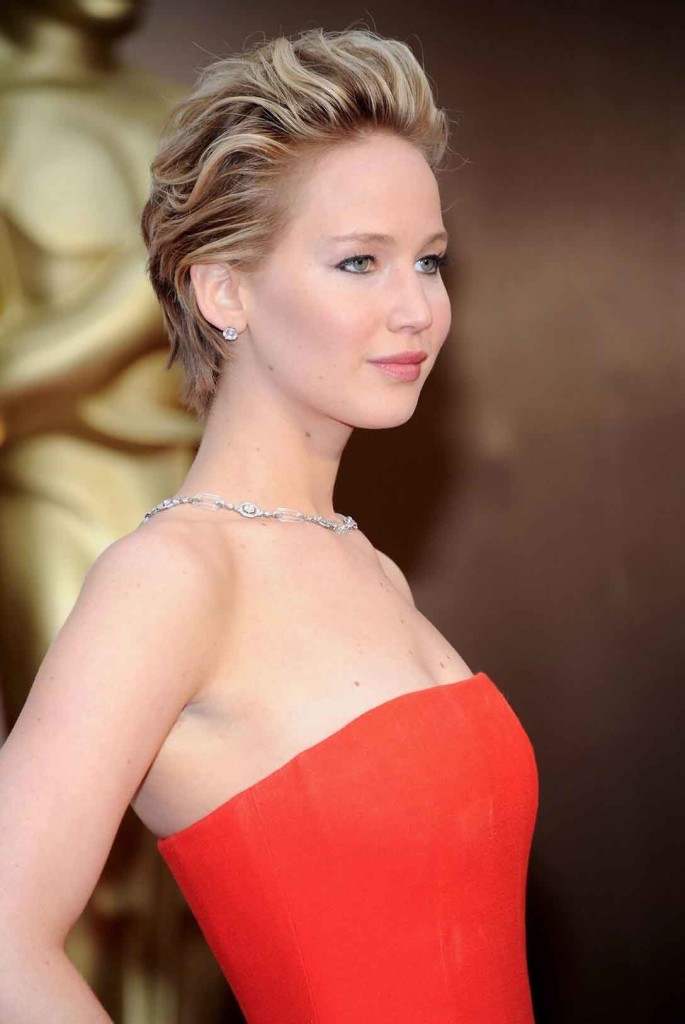 At times going simple is the best option. Just get a Short Hairstyle, keep a slicked backcombed bob and you are good to go.Although the transition to short crop may seem intense, but it certainly does add immense grace and style to your appearance.
Such subtle short hairstyle will make you look sophisticated and classy alongside keeping you at ease during harsh summers. Or else, you can easily use a straightener for a flirty, girly look!
Certainly, the Short Hairstyles is here to stay, after all, this style is playful, fun, messy, easy to maintain and trendy! So, which trend are you going to try?
Also Read: Everything You Need To Know About Medium Length Hairstyles