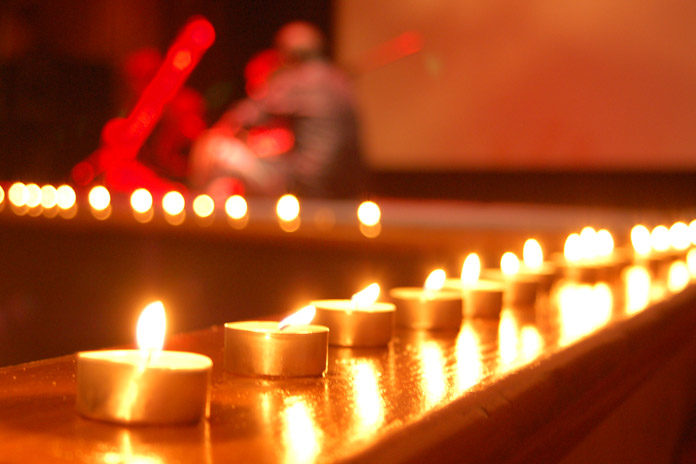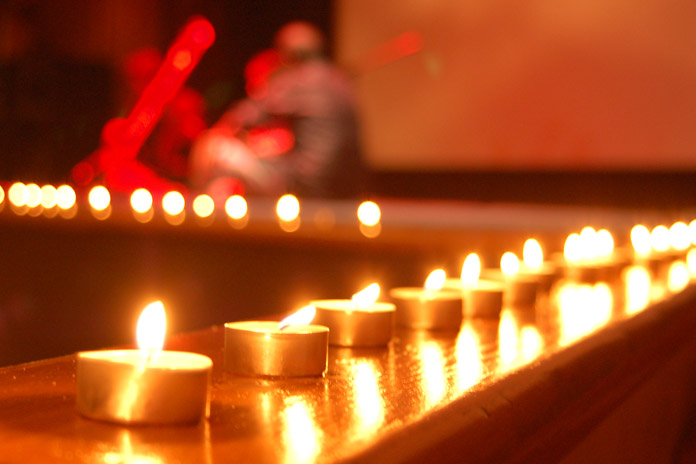 Diwali Decorations – Have you begun to get worried due to impending Diwali season which would demand your serious attention to decorating your houses? You are not alone. Decoration on the occasion of Diwali is on the main To-Do lists of many people.
After all, Diwali is the time for clearing off the old stuff and gearing for new beginnings and starting afresh. Amidst the busy schedule, it could be tough for you to take time for decoration for Diwali.
Related: Diwali Snacks To Server Your Family.
Moreover, a more crucial dilemma is to decide which decoration ideas to use for Diwali. Keeping in mind the same, we have shortlisted some of the easiest ideas for Diwali decorations for you which will dazzle your homes and offices on Diwali.
More On Diwali
Read on to discover amazing Diwali decoration items and get ready to celebrate Diwali.
1. Floating candles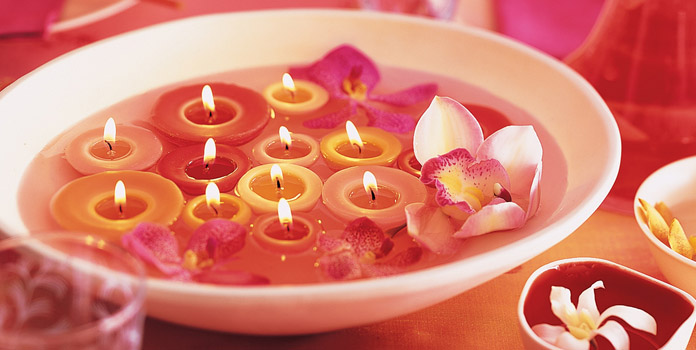 Candles are one of the most popular Diwali decoration items only next to earthen pots probably. However, they are somewhat old school and often used by people for decorating their homes. Moreover, of course, you need a creative and new thing this year. You do not need to look anywhere apart from a nearby local shop.
You just need to buy those thick candles with a wide base and place them in a water bowl or pot. To further add to the beauty of this innovative decoration idea, add a few flower petals of a rose or any other flower you like.
2. Diwali Rangoli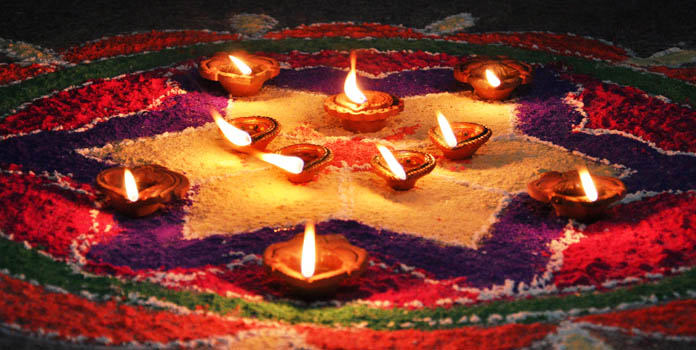 Rangolis get an additional charm in the Diwali season as there are plenty of options to accentuate the beauty of those colorful patterns of Rangoli. This Diwali, use candles and earthen pots (diyas) around your rangoli to complete its design patterns. The gleaming diyas lightening the rangolis look incredibly attractive on the night of Diwali, and you will surely get well-deserved compliments from the visitors of your house.
3. Decorative Diyas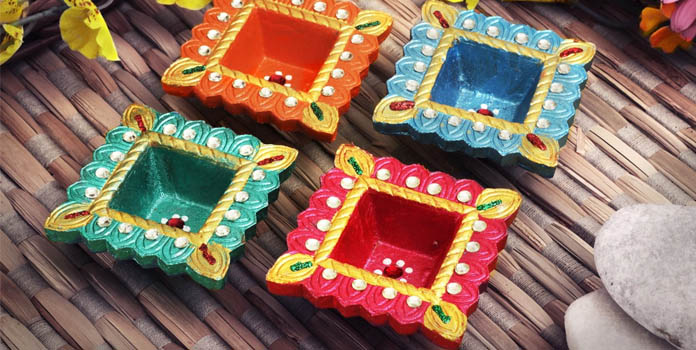 Diyas made of clay are the traditional decoration ideas for Diwali. It is said that people of Ayodhya celebrated the homecoming of their King Rama from exile by lighting earthen pots or diyas only.

Related: Home Decor Ideas On A Budget.
Even today, the maximum of houses in India use Diyas for decorating their homes and offices. These are often filled with oil/ghee along with a cotton wick to light them up.
You can give a different touch to Diyas by being slightly creative and paint them with colors. If you are short of time, you can also buy different decorative diyas from the market and give a different look to your house.
4. Diwali Torans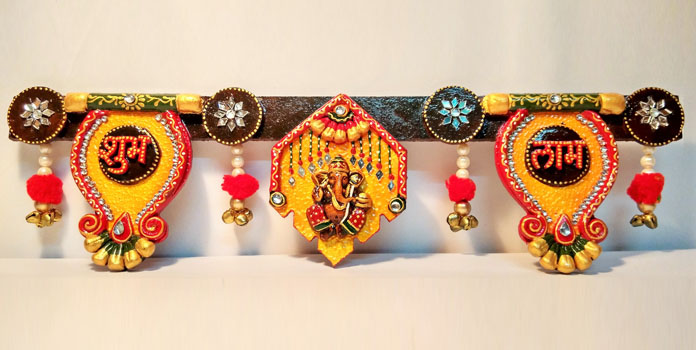 Torans are the decorations on the entrance of homes and offices on the wall over the doors. They are usually made of coconut or mango leaves which are sometimes made by people. There are many plastic and paper torans made of colorful paper in the market which are ideal items of decoration for Diwali.
However, try to avoid buying those plastic torans as they are not good for the environment.Instead, you can try some DIY Diwali decoration yourself by making torans at home. You just need a bunch of leaves or decorative paper which can be made into Diwali Torans. It can also prove to be a brilliant idea to get your kids help you with Diwali decorations.
5. Sea Shell Lights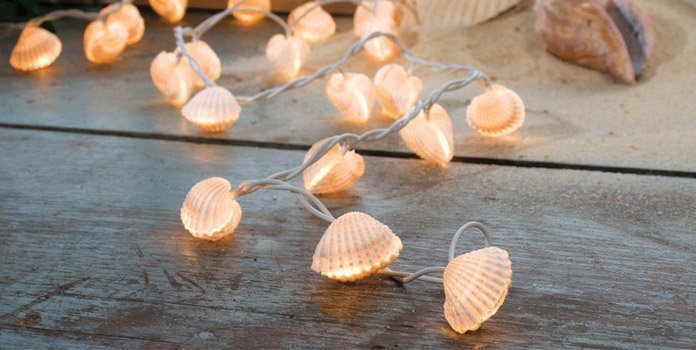 Move over from your regular electric lanterns and lighting on this Diwali and try something different. Seashell lights can be your savior if you are running out of Diwali Decoration Ideas. You can buy a string of seashell lights from any shop.
However, the fun will be to engage with your family in a DIY activity to make seashell lights at your home. You need a lot of sea shells and small bulbs along with a long string. We bet that people will never forget the unique look of your home decorated on the occasion of Diwali.
6. Diwali Wall Hangings Diwali Decorations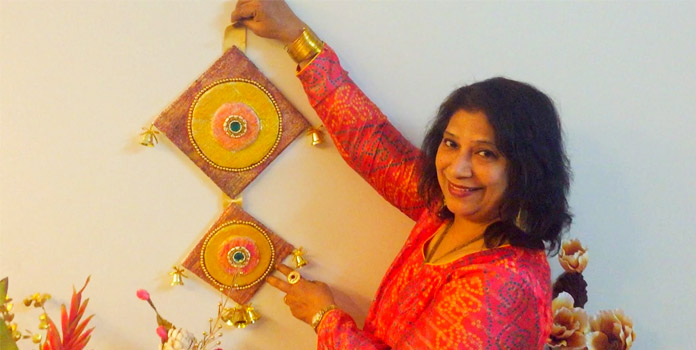 Wall Hangings are one of the latest Diwali Decoration items which have become popular due to the ease of using them for Diwali Decorations. You can easily find beautiful Diwali wall hangings ranging from images of Goddess Laxmi to beautiful patterns.
Making these wall hangings in your homes can also prove to be an enjoyable DIY Diwali decoration activity. Your kids will love to make this as their art project by drawing patterns and paintings on thick paper which you can paste to a hard cardboard. You can decorate it with lights around it when you hang it on the wall of your living room.
7. Paper Lampshades Diwali Decoration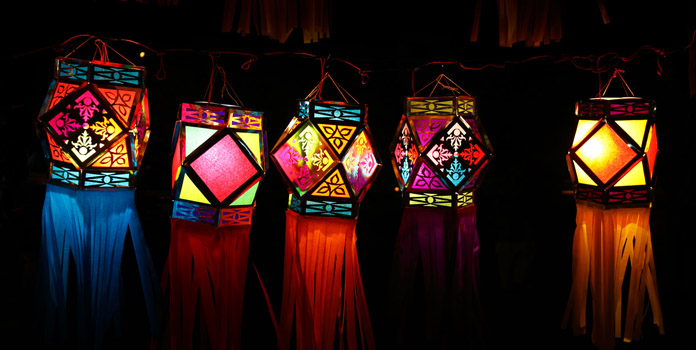 Decorating your homes and offices on Diwali by using paper lampshades is one of the brightest Diwali decoration ideas. These beautiful paper lampshades are cheaply available in many local shops and are an excellent way to install your Diwali lights. You are simply going to love the enlightened patterns of the lampshade due to the lights under them.
8. Classic Clay Handicraft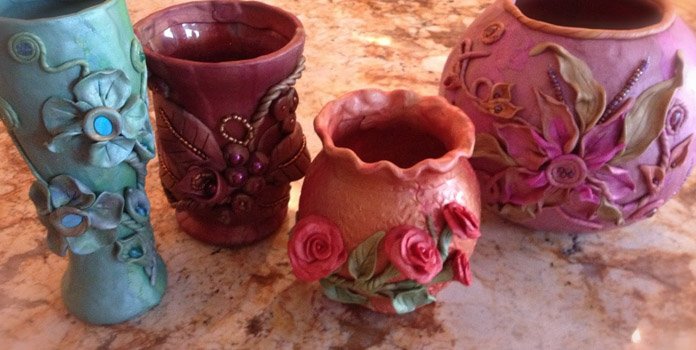 Clay handicraft items can enhance the beauty of your house on Diwali. In fact, these items are not only a unique choice for Diwali decorations but can also act as a fantastic showpiece items post Diwali. The clay made items will also give a traditional look to your house on Diwali. You can try decorative flower vases, toys, etc. and place them on your central table in the living room.
The festival of lights is around the corner. In addition to celebrating the win of good over evil and commemorating the return of Lord Rama after 14 years in exile, Diwali is also the time to worship Goddess Laxmi. It is believed that Goddess Lakshmi visits the most decorated and clean houses on the night of Diwali and shower that family with money and prosperity.
So, you must begin preparations for Diwali decorations using the above decoration ideas to impress the Goddess Laxmi and celebrate Diwali in style.