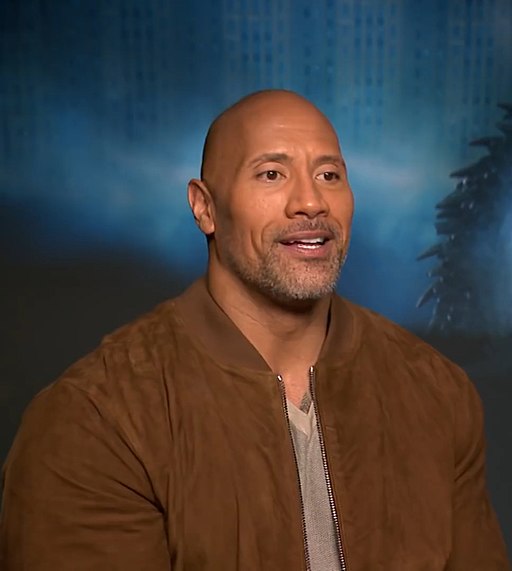 Dwayne Johnson movies – We all know our favorite Dwayne The Rock Johnson has come a long way from being a wrestler to a successful Hollywood actor and Businessman. The Rock Dwayne Johnson's Workout and Diet made him one of the handsome actors in Hollywood. Dwayne debuted in Hollywood as an antagonist in The Mummy Return. Dwayne's dedication gave him the result he wanted the most. Now Dwayne Johnson is one of the best-paid performers in the world.
Directors know that Dwayne Johnson movies are Blockbuster before they even release in theaters. here are some of Dwayne Johnson movie list that will keep you entertained.
Best of Dwayne Johnson Movies You Should Watch
So Get Down to this Dwayne Johnson movie list…
The Scorpion King,
The Game Plan,
Walking Tall,
Faster,
Hercules,
San Andreas,
Central Intelligence,
Jumanji Welcome to Jungle,
Rampage,
Fast & Furious Presents: Hobbs & Shaw
Related: 10 Must-Watch Paul Walker Movies
The Scorpion King
The Scorpion King was the Rock's first movie as a Lead actor.
This is a prequel Film for the Film The Mummy Return. The story focuses on Mathayus, interpreted by Dwayne The Rock Johnson. How he overcomes the mad Emperor's evil plans and How he Overthrow him. The Scorpion King should be on your Dwayne Johnson movies list.
IMDB- 5.5
Year- 2002
The Game Plan
In the Game plan, Dwayne played the role of Joe Kingman, a professional Quarterback Player. Joe found out that he has an 8-year-old Girl Peyton kelly from his previous relationship. Story Revolve around Joe and Peyton's Father-Daughter relationship. This is one of the best comedy and family movies Dwayne has worked on in 2007. The Game plan is One of the enjoyable Dwayne Johnson Movies on this list.
IMDB- 6.1
Year- 2007
Walking Tall
Walking Tall is one of the Greatest Dwayne Johnson Movies that established him as a capable actor. A retired Army sergeant Chris Vaughn, played by Dwayne Johnson, came home to find his city is ruled by Drug Cartels and gangsters. And Chris vows to eliminate this Drug cartel and its Boss Jay Hamilton. This movie is packed with action and drama. Walking Tall is the Rock best movie in a solo setting filled with Action.
IMDB- 6.2
Year 2004
Faster
After releasing from jail, James Cullen played by The Rock Dwayne Johnson, Start killing people. And a cop is trying to catch him and trying to figure out James Cullen's motive behind These Killings. Faster is a cliff-hanging thriller movie that will put you on the edge of sit and Must watch Dwayne Johnson Movies from this list.
IMDB- 6.4
Year- 2010
Hercules
Hercules played by Dwayne The Rock Johnson. Dwayne's Character Hercules is exiled from his homeland, and King gave him 13 labor to complete. He has to complete this Labor if he wants to enter his country. One by one, Hercules completes these labors and his deeds Become Legends. People start Worshiping as God's Son, but the truth Is Different from These Legendary stories. The action and story of this film make Hercules The rock best Movie.
IMDB- 6
year – 2014
San Andreas
San Andreas is the Best of Dwayne Johnson movies in the rescue genre. A Series of Earthquake hits San Andreas. Ray Gaines (Dwayne The Rock Johnson) and his former spouse Emma (Carla Gugino) are trying to rescue their girl Blake(Alexandra Daddario) from San Francisco. Ray and Emma face many difficulties in reaching San Francisco, and how they rescue their Child, Blake. A really great movie filled with great thrilling action scenes and a guaranteed rescue thriller.
IMDB-6.1
Year 2015
Central Intelligence
Central Intelligence is a spy thriller and comedy movie. The movie revolves around Bob Stone / Robbie Weirdicht, played by The Rock Dwayne Johnson. Bob was constantly bullied in his school days because of his weight and has only one Friend, Calvin Joyner, played by Kevin Hart. After 20 years, they meet through Facebook. Calvin is surprised at how muscular and handsome Bob look. Now start the spy chase and thrill. To know this thrilling, Spy, and Comedy Story, you have to watch. It's my guarantee you are going to enjoy Central Intelligence. because it's one of Dwayne Johnson movies that will keep you laughing.
IMDB- 6.3
Year- 2016
Jumanji Welcome to Jungle
Everyone was thrilled after listening to the news that Jumanji is coming back.
The thrill was doubled when news came out that Dwayne The Rock Johnson is working as the Lead character in Jumanji Welcome to Jungle. Jumanji is a Magical video game that transports its Players to an alternate world and a surviving Game Start with these players. A total thriller with great graphics and acting. that's why Jumanji has a really high place on this Dwayne Johnson movie list.
IMDB – 6.9
Year- 2017
Rampage
Rampage is one of the Dwayne Johnson Movies where The Rock Dwayne Johnson played a former US army soldier Davis Okoye, who is currently working as a member of the anti-poaching group and befriends a Gorilla. A rare virus affects animals and 3 monster animals start Destroying cities Davis Friend Gorilla is one of the 3 Monsters.
Davis goes to save his friend, and the events that follow are amazing with many plot twists. Great execution and top-of-the-class graphics made this movie The rock best movie.
IMDB-6.1
Year- 2018
Fast & Furious Presents: Hobbs & Shaw
Two Arch- enemy Join hands to stop a Genetically enhanced supervillain. Luke Hobbs (Dwayne "The Rock" Johnson), an Honorable Lawman, and Assassin Deckard Shaw (Jason Statham) join hands to stop Supervillain Brixton(Idris Elba) who want to destroy humanity. The plot is simple, but one thing that Makes this Dwayne Johnson Movie so Great is the acting and Comedic timing of Dwayne Johnson and Jason Statham. Both Dwayne and Jason Statham are Known for their fitness and Jason Statham Workout routine Rivals Dwayne's Workout routine. It's a guaranteed action Comedy No matter where and when you are Watching this Movie you will fall in love with Dwayne for his acting. That's why Hobbs and Shaw are on the Dwayne Johnson movie list.
IMDB- 6.4
Year- 2019
Upcoming Dwayne Johnson Movies-
In 2021 Dwayne Johnson's 2 Movies are Coming.
First is Jungle Cruise, Movie is going to release on 30 July 2021.
The second is Red Notice, Movie is in its Post Production Stages and going to release in late 2021, or early 2022.
Now, what about Black Adam? Black Adam is Currently Filming Stage, and it is expected to release in theaters in the year 2022.
Conclusion
We hope you find Dwayne Johnson Movies as much entertaining as we do. You can find all these movies on different OTT platforms or broadcasting on television. These movies are some of Dwayne Johnson "The Rock" best movies. Let us know in the comment if we missed any of your favorites.