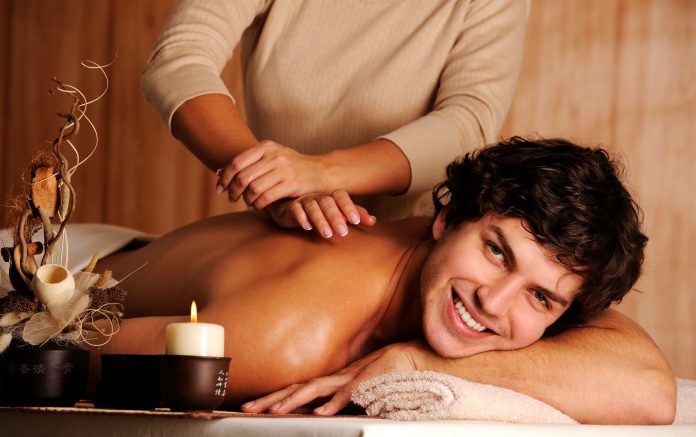 Why do we need skincare routine for men?
Since the beginning of humanity, women have taken up the role of the more feminine gender. While men were running across the wildlands, women were cleaning the cave and taking care of babies.
Eventually, makeup was invented for women to look better and gain an upper hand in the war of attraction.
Men really have to up their game and work on how to keep their skin soft and supple. You can find tons of content about women's skincare online but finding men's skincare is pretty hard. So here we bring experts recommended skincare routine for men for flawless skin.
Experts Recommended Skincare Routine Steps for Men
Here is a step-by-step guide to follow, so that you manage your skincare without investing too much time and losing touch with your inner man. Do these regularly to look your best.
Step 1: Time to Cleanse all the Sweat
Just like women, men's skincare routine also includes the basic steps of Cleansing, Toning, and Moisturizing. These 3 steps are the basic three pillars of any skincare routine for better skin. When these 3 simple steps are done regularly, your skin will glow.
Why do Men need to Cleanse Regularly?
Men spend time outdoors and their skin gets exposed to different types of pollution eg. car exhausts, cigarette smoke, etc. which makes the skin harder, brittle, and greasy because men have thicker skin and their skin is oilier than women. Thus men need to follow the skincare regime more religiously and regularly than women.
Firstly, cleanse regularly to keep your skin clean and healthy.
Using the right cleanser is also very important for men, as men usually suffer from hormonal acne. Therefore, choose a cleanser that suits your skin type. In other words, this will help your skin to remain dirt and acne-free and you will sweat less. This skincare routine for better skin is very effective.
In addition, don't be lazy and clean your face twice daily.
Skincare Routine for Men- The types of Cleansers for Men to Choose From-
1. Cleansers for Acne-Prone Skin– These types of Cleansers are specially designed for men who suffer from acne problems. Therefore, they need cleansers not just to clean the skin and pores but for removing the acne-causing bacteria and helps in stopping further acne.
2. Cleansers for Oily Skin- These should be used by men who are suffering from excessively oily skin. Excess oil causes dirt and pollution to stick and accumulate on the skin. This causes clogging of pores and thus causing blackheads, whiteheads.
3. Moisturizing Cleansers– These are used for dry skin as it moisturizes the skin after washing. This is suggested for dry and sensitive skin.
Frequency : Do it daily once in Morning and once before you go to bed at night.
Note: Be sure to use a moisturizer after cleansing.
Step 2: Exfoliate All the Stubborn Dirt out of Your Skin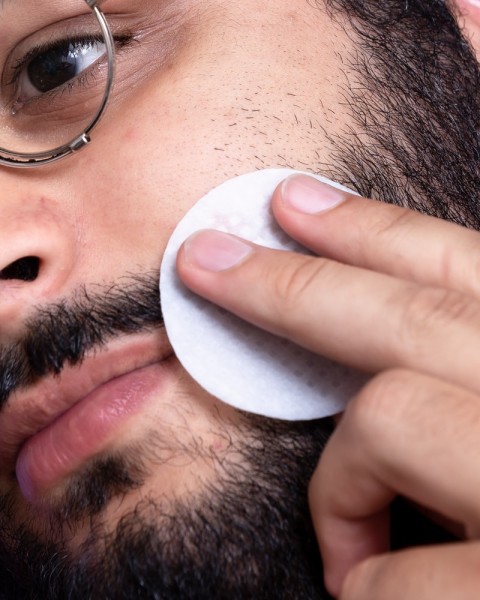 Secondly, exfoliation and toning, both these steps focus on normalizing your skin tone and providing a deep cleaning for your skin.
It also opens up clogged pores of your face, allowing your face to breathe freely, and removes all the blackheads/whiteheads and any dirt present in the pores, especially in-grown hair.
For exfoliating your face, use a scrub with granules of natural ingredients to rub out all the dirt. Apply it gently on the face with fingers in small circular motions. Pat with a soft towel to dry off your face.
You can use simple rose water solution every night for toning.
Frequency– Twice every week.
Step 3: Eye Cream to Fight off Dark Circles for Flawless Skin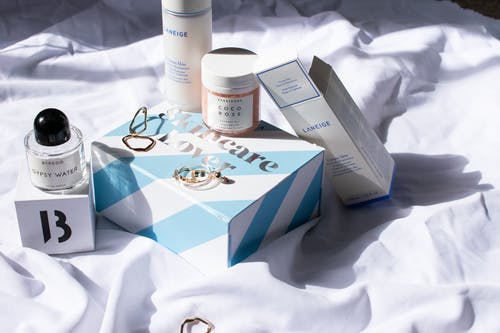 Thirdly, stress and prolonged usage of devices with screens are the foremost cause of dark circles. In addition, unlike women who can get their facelifted and take botox, men have to keep these dark circles in check before they become untreatable.
Our skincare routine will help you get rid of these dark circles by including the use of eye cream to tackle those dark circles. The Eye cream gets rids of the puffed-up skin under your eyes by tightening it. However, it also works on the dark skin by repairing it.
Know More about how a simple oil can help you with wrinkles from our article on – How to use almond oil for dark circles.
Frequency– Apply Daily at night Before going to sleep.
Step 4: Moisturize Regularly for Flawless Skincare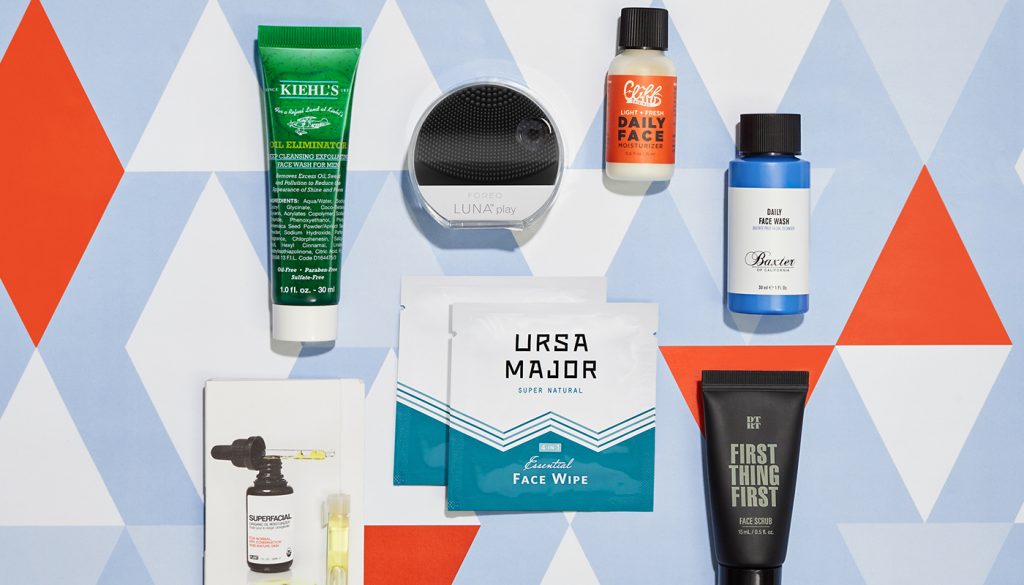 Moisturizing your skin regularly isn't something only women should do. Men's skin gets exposed to all kind of pollution and dirt and loses its elasticity and become hard, brittle and greasy. As a result, the natural oils get removed due to cleansing and make the skin stiff and brittle.
We need to moisturize our skin regularly to maintain the softness and glow of our skin. In other words, Moisturizers should be selected according to your skin type.
Frequency –Twice a day just after coming out of the shower in the morning and after washing face at night.
Warning: Using oily moisturizers on excessively oily skin can lead to acne breakout and irritation. Check your skin sensitivity before applying any moisturizer on your skin.
To Get rid of Wrinkles read this article written by us to know about homemade remedies for wrinkles
Step 5: Use Sunscreen before You Go Out.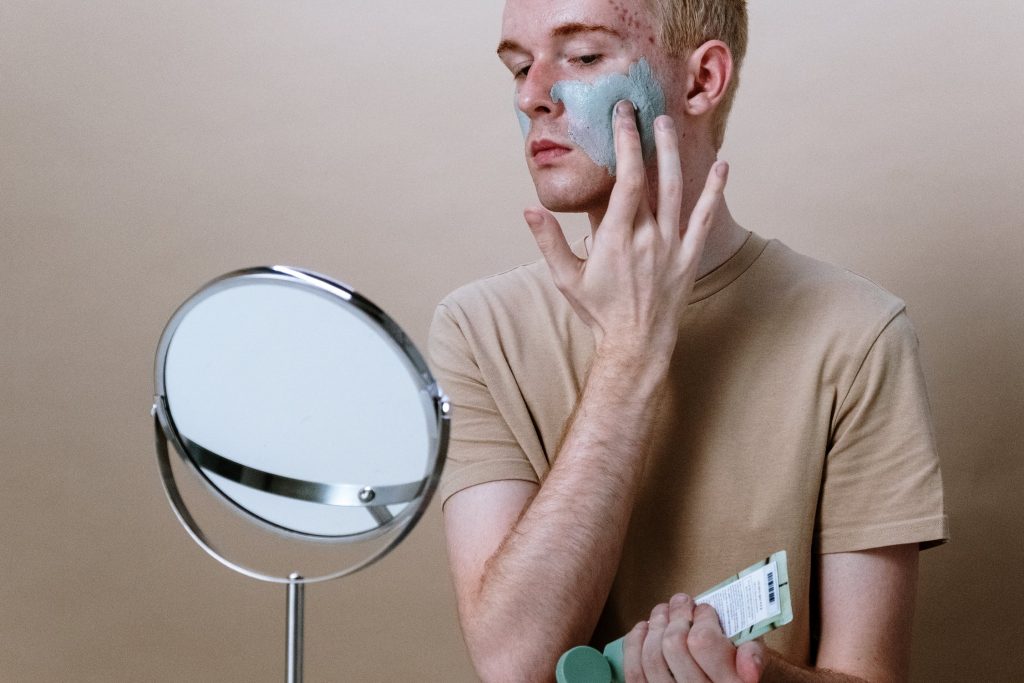 Another thing men often ignore is using sunscreen before going out. Men need to use sunscreen to protect their skin against all damages and tannings the sun does. Applying sunscreen, protect your skin against harmful exposure to UV rays which causes darkening and wrinkling.
In addition, these UV rays also cause the skin to get hard and leathery. If your skin is oily it will also cause excessive tan and irritation due to sunburn.
Use sunscreen which isn't excessively greasy and can get absorbed quickly in your skin. As a result, it must give you a matte look instead of an oily look.
Frequency– Apply 30 minutes before you go outside.
Step 6: Shave Like A Gentleman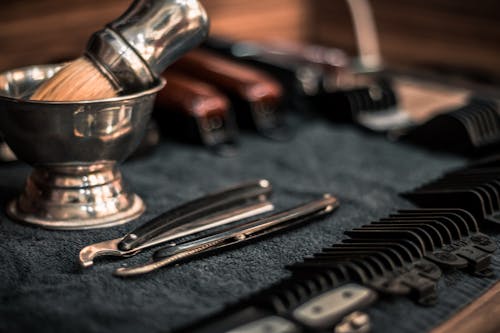 Shaving is an art as old as man. It has evolved and improved over thousands of years and getting better over time. Above all, every man shaves but most of them don't do it properly..
Tips for Shaving like a Pro:
Use a good quality Razor and Shaving Cream.
At least wait for 5 minutes after applying shaving cream so the hair gets soft.
Use Shaving Butter for precise shaving.
Remove nose and ear hair regularly.
Invest in a Good Trimmer and Shaver.
Manscape regularly.
Never sport a unibrow.
Always shave against the grain.
Use a Good Aftershave Lotion.
Step 6: Use Lip Balm for Beautiful Lips in Skincare Routine
Men usually smoke a lot and don't take care of their lips causing their lips to look pretty bad. Therefore, lips age faster than the rest of the skin so they wrinkles up fast. Cleaning and maintaining soft and clean lips is essential to look good. Chapped and rough lips make you look ugly and unattractive.
Therefore, always use Lip Balm or Chapstick so your lips remain soft and supple. Soft and kissable lips increase your odds of getting kissed.
Frequency– Use on regular basis to see the change in your skin.
Final thoughts Related to Skincare Routine for Men
We have tried to answer the question "How to get better skin as men?" through this guide regarding routine for better skin. Always remember that your looks aren't determined by your clothes but also by your skin tone. Similarly, even if you don't have the sharpest jawline or the best nose, you can still look better than most men. Having clean and radiant skin will help you keep your nose high in the looks department.
So, to conclude, I hope you will get the best results in your skincare department by following this Skincare Routine for Men to attain flawless skin.