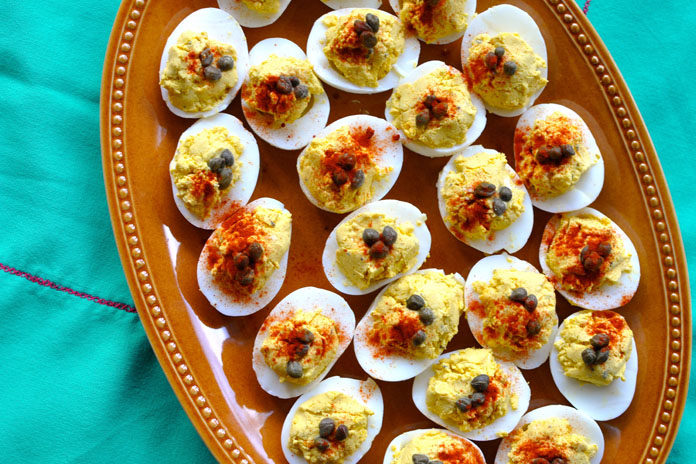 Easter Food Ideas – The winter has gone. Flowers are blooming. Spring has arrived. It is time for the moveable feast. Delicious Easter foods form an indispensable part of the Easter tradition and celebrations.
The whole Easter Sunday is full of opportunities to eat to your heart's content. Be it the yummy Easter breakfast or sumptuous Easter dinner, you cannot welcome the arrival of the spring season without trying some Easter recipes in the kitchen.
Related: Easter Bonnets Ideas.
That is why we bring you these 20 Easter foods ideas that must form a part of your Easter menu this year. Your kids, family, and party guests are going to love your culinary skills to make the moveable feast memorable forever. So, check out these Easter foods and start making preparations for an ultimate Easter meal this year:
More on Easter:
Easter Breakfast And Brunch Ideas
1. Easter Bunny Pancakes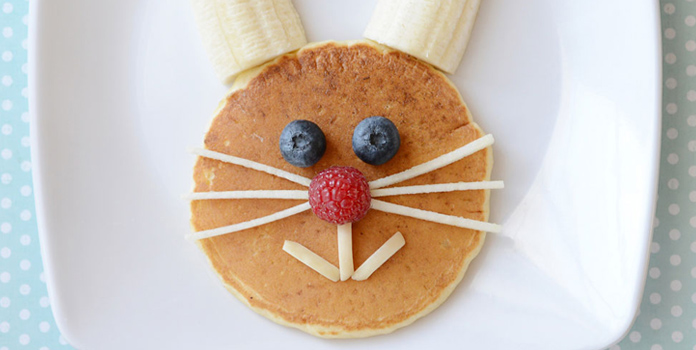 Your kids are going to love this delicious surprise on the morning of Easter Sunday. Just before they set out to discover candies and chocolates by Easter bunny, treat them to these cute bunny pancakes.
2. Ham with Mustard Sauce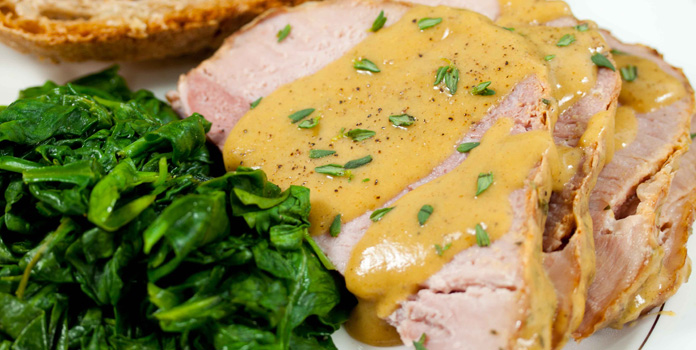 The classic Easter recipe never fails to impress especially when you are looking for some make-ahead Easter foods for brunch. You can experiment with usual maple mustard glaze and baked ham.
3. Swiss Omelette Roll Up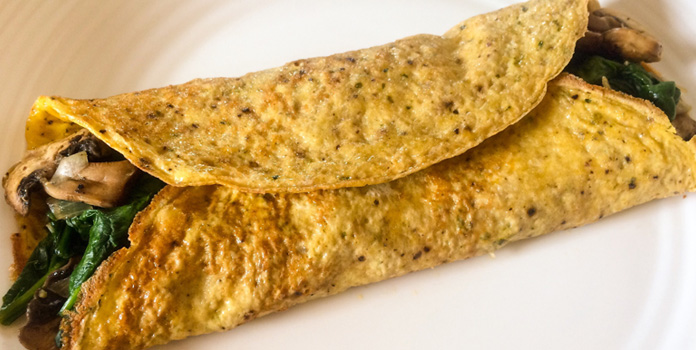 Omelette is known for being a pure breakfast delight and this Swiss Omelette roll up is ideal for a yummy Easter morning. It will keep kids full for the rest of the day as they get busy in Easter games and activities.
4. Cinnamon Roll Casserole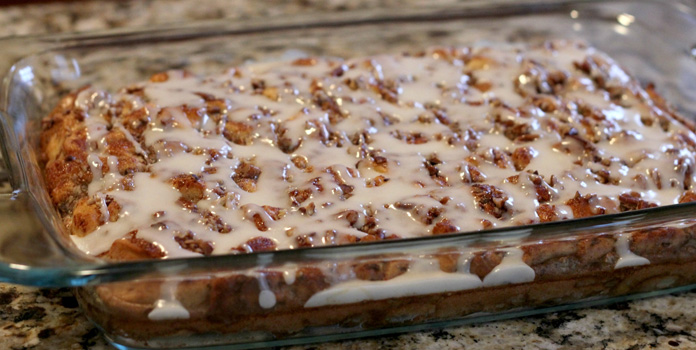 Add some store-bought biscuits to this baking dish containing a mixture of egg and milk. Nobody will go hungry while hunting for Easter eggs in the afternoon.
5. Eggs Benedict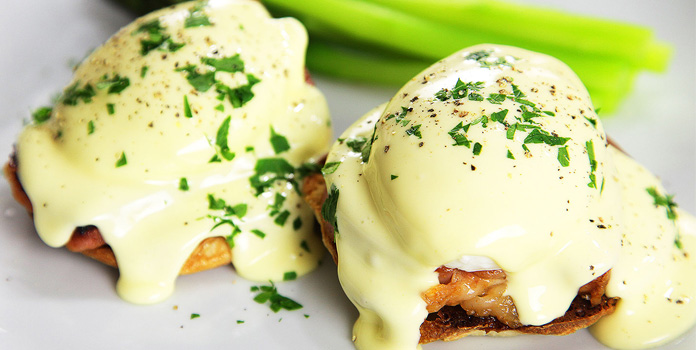 Who can miss this classic dish from a traditional Easter brunch? No matter how many Easter recipes you try, this one must be on your list of Easter foods.
Also Read: Easter Cactus.
6. Fruit Pizza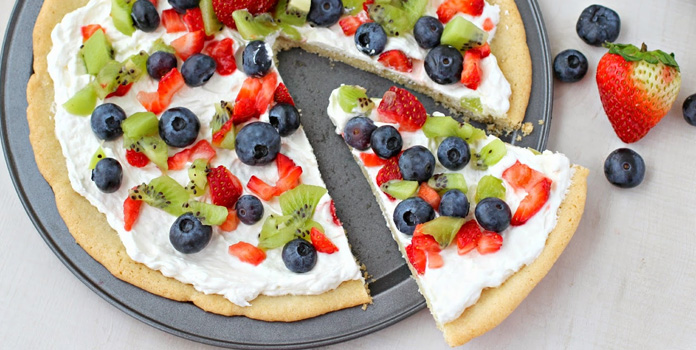 Indulge in the explosion of taste as you put this mouthwatering pizza inside your mouth. You can prepare it with the help of your whole family.
7. Brown-Sugar Glazed Bacon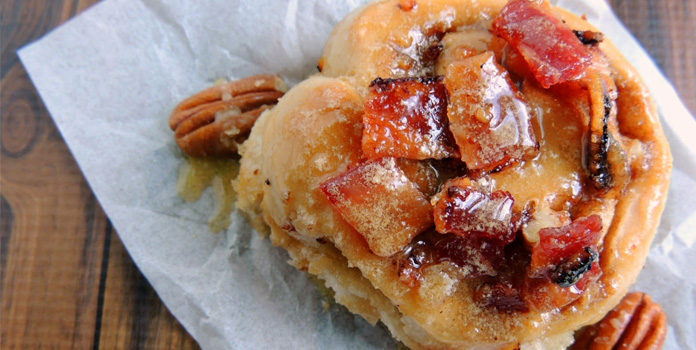 The crispy brown bacon is the best dish to serve for Easter brunch as a main meal along with casseroles, salads, desserts, and pudding.
8. Chicken And Waffles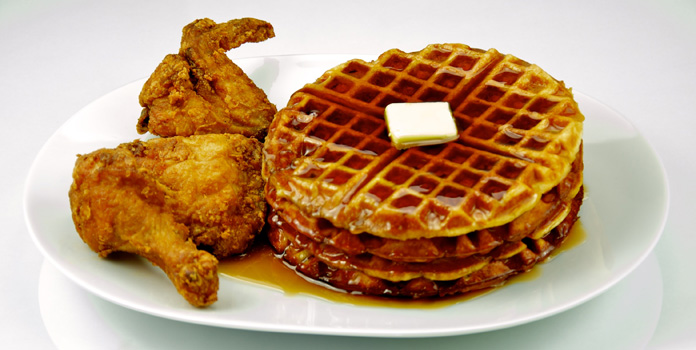 If you are looking for easy Easter foods that are uncomplicated, try chicken and waffles! This will save enough of your time that you can use in Easter decorations or in watching Easter films if you are a movie buff.
9. Spring Salad With Herbs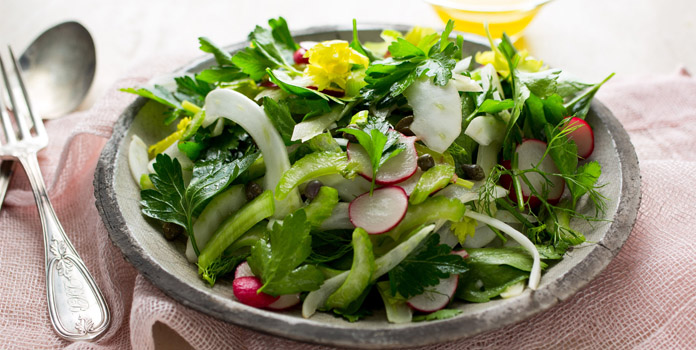 This is one of the easiest and effective side dishes for the Easter brunch. Also, it is a perfect opportunity to make your kids fall in love with healthy eating.
10. Bread Pudding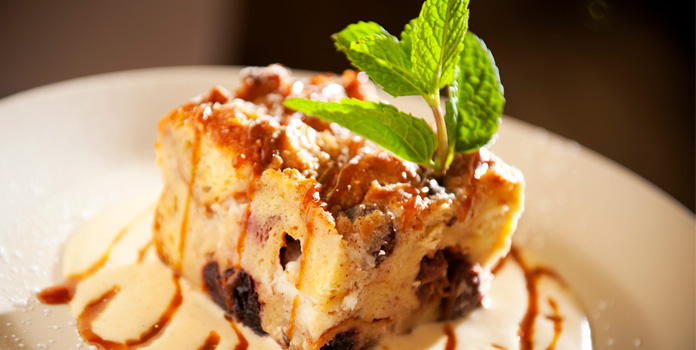 Give a chance to your regular breakfast bread and turn it into a perfect Easter brunch pudding. Everyone from kids to adults will love this unique Easter food item.
Easter Lunch Ideas
11. Shrimp in Lettuce Cups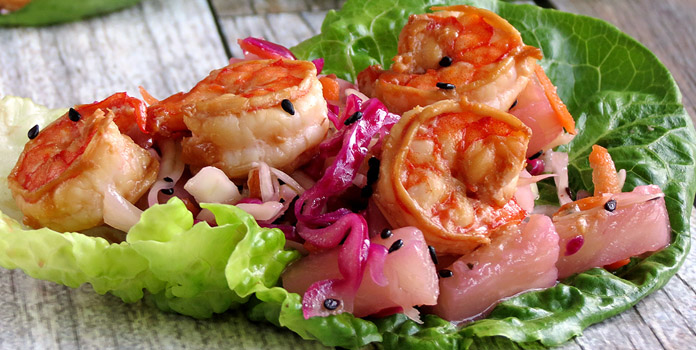 Try this unique style of seafood with green leaves of lettuce- an unusual yet effective idea when you are confused which Easter foods to make to delight your friends and family.
12. Egg Salad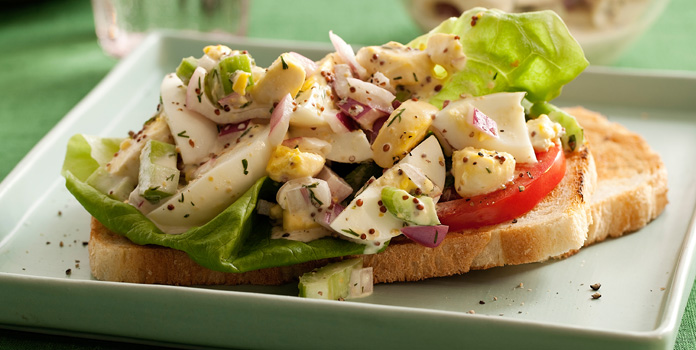 It is the occasion of Easter and eggs are a must for any Easter meal, be it lunch or dinner. Make an Easter egg salad sandwich or a simple healthy egg salad for a yummy touch to boring salad on the table!
13. Glazed Carrots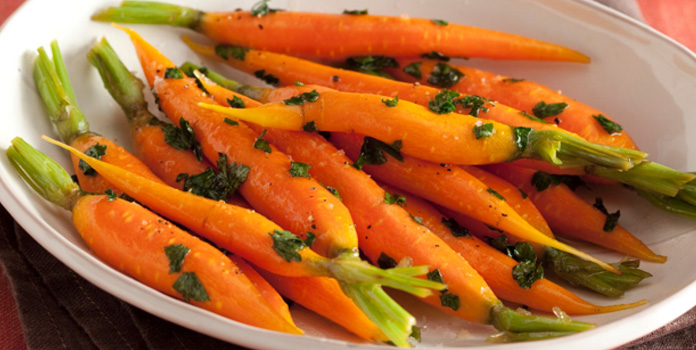 This is not just a great side dish for Easter lunch but also an ingenious way to make your kids eat carrots. You can use brown sugar glaze, honey glaze to make these caramelized carrots.
14. Deviled Eggs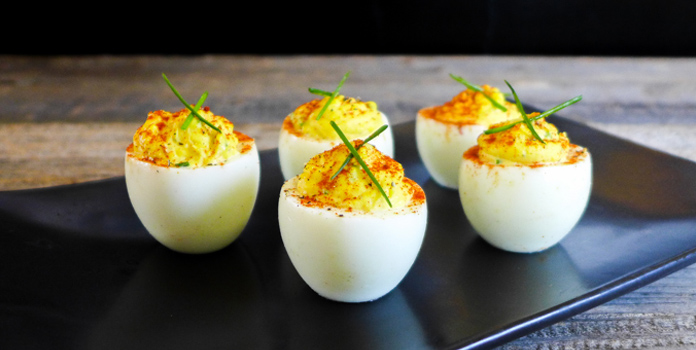 You cannot complete an Easter meal without deviled eggs. This classic Easter food is loved by one and all and without it, the moveable feast remains incomplete.
15. Grilled Lamb Sandwich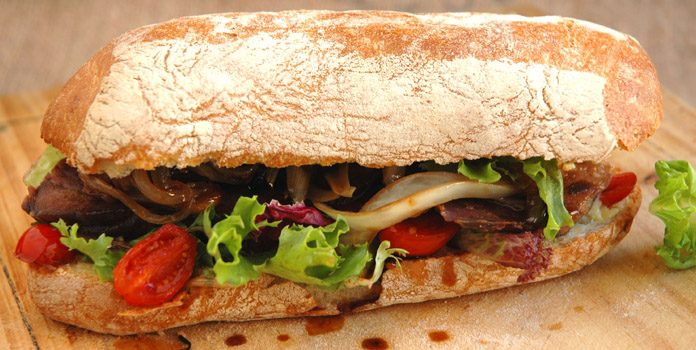 Are you looking for easy Easter foods ideas that can be prepared in short time to serve a large group of people? Then grilled lamb sandwiches can prove to be an excellent option!
Easter Dinner Ideas
16. Roasted Asparagus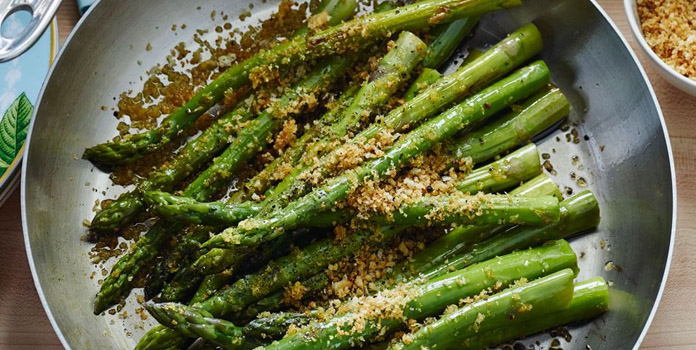 Asparagus may not sound like an exciting Easter food but when prepared well, it is sure to become the most demand item on the dinner table. Plus you can serve it either hot or cold each having its unique taste.
17. Corn Pudding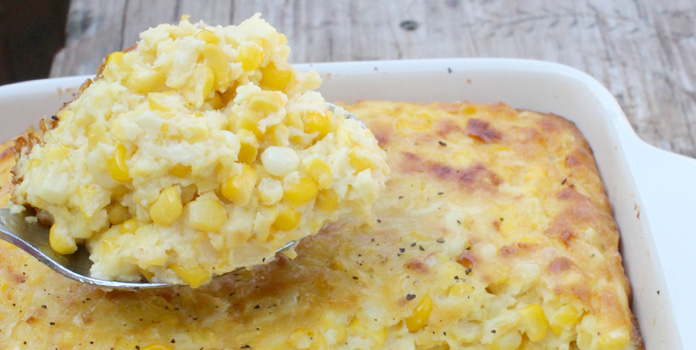 Corn pudding is one of the best Easter foods to include in your dinner meal. All you need is a package of corn mix to prepare this comfort food.
Also Try: Easter Dresses You Should Try.
18. Roasted Lamb with Garlic And Oregano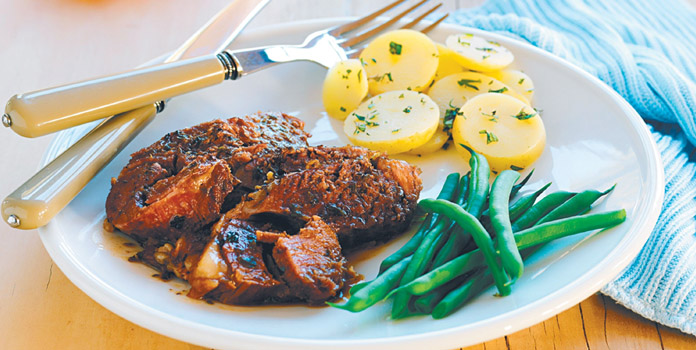 Try the classic Easter good with a twist of garlic and oregano. Your guests will easily fall in love with your choice of the main dish for the moveable feast.
19. Ham With Apple Raisin Sauce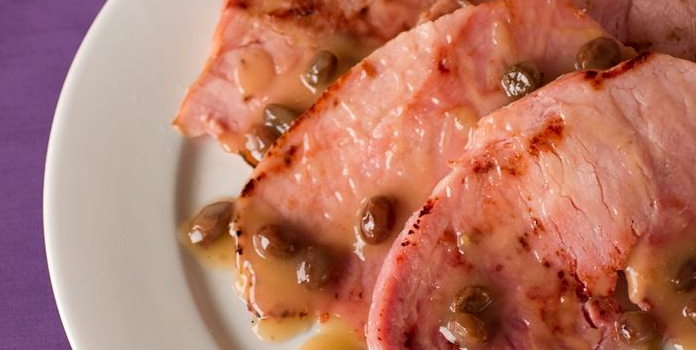 You do not need to go through extra effort to make this dish for your Easter dinner. The ease of preparation along with its yummy taste makes it sure shot winner for any Easter meal.
20. Mashed Potatoes with Mint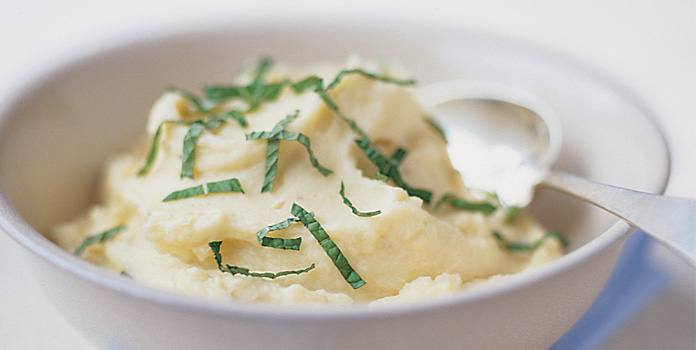 This may be a unique item for an Easter meal but is indeed an ideal side dish to have on the dinner table. It compliments extremely well with other main-course Easter foods.
The above foods for the moveable feast are great to include in your Easter menu. No meal on this special day should be without at least some of the above Easter foods. Once you are done preparing these main dishes, you must also try these Easter cakes as sweet dish after the Easter dinner. This will ensure that you have every item for a successful moveable feast. Happy Easter 2017!