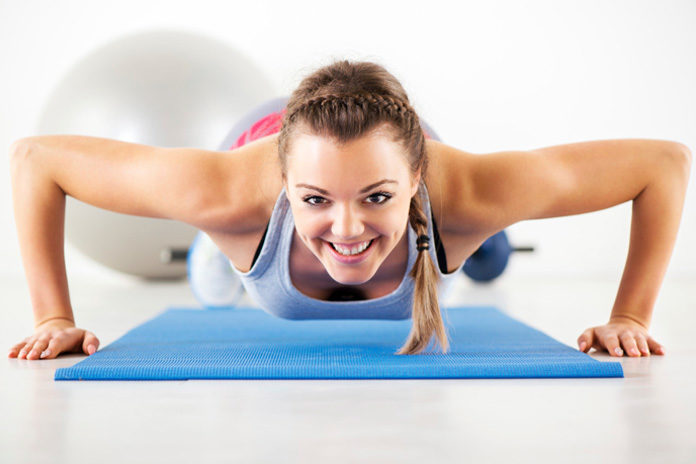 Fitness Tips for Women – Many women think that fitness is something that is achieved only by doing heavy exercises or eating a special diet that lacks an interesting taste.
However in reality, fitness is just opposite of that! Surprised? Well, just scroll down and get engrossed in these easy fitness tips for women which require just one thing from all women – Self commitment!
Also Read: What Is The Best Time to Exercise to Live Healthy?
Go for a Morning Walk or Jogging
Just a 40 minutes' walk in early morning can make a healthy difference to your body. Most of the women find morning time quite hectic as they have to make healthy breakfast for kids or do a lot more everyday activities. But all of such activities can be adjusted with an exercise schedule also.
Moreover, if you find it difficult to take out time for walking in the morning, do so in the evening. But make sure to do it!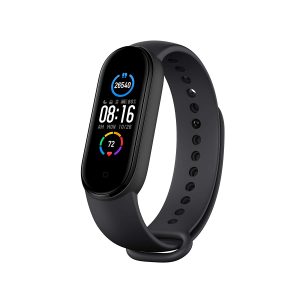 If you are a fitness freak along with a fashion devotee, then this fitness tracker is definitely your
thing! It has a 1.1-inch AMOLED 2.5D colorful touchscreen. It is perfect for wearing throughout
the day even while showering and swimming as it is water resistant.
It tracks your walking, cycling and running activities. It allows you to connect to google fit and
share heart rate with other devices. You can also add from an available list of animated watch
faces. You can set up reminders for events and also switch to night mode for minimal
distractions at night
Get your fitness tracker band from amazon using the link given above for just Rs. 2,499.00.
Accentuate the Strength of Your Upper Body
Many women find doing pull-ups to be very tough but that never means that they can't even touch the bar! What we mean to say is that women should try hanging on the bar for as long as possible. This gives strength to your upper torso.
Try to Attain Short Term Goals
While following fitness tips for women, remember that trying to attain short term goals is beneficial. Instead of aiming for goals like 'I will fit into my old jeans in 3 months', is advantageous to aim for goals like, 'I will do exercise today, I will drink plenty of water today, etc'! This encourages you for fitness as short term goals are easy to achieve.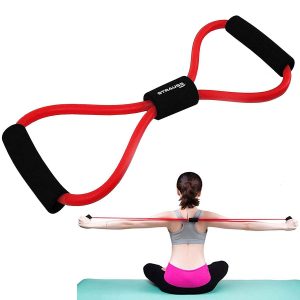 In order to stay fit and healthy in our busy lives, we all must exercise, and what better and
beneficial than a chest expanding exercise! Deep breathing, stretching and chest expander
exercises are done for improving our respiration. A chest expander can come in handy for these
exercises.
Though it takes time, using a chest expander can give you many benefits. It allows the chest to
expand and contract more effectively and strengthens chest walls. It improves the capacity of
the lungs which allows a greater intake of oxygen in the blood. This helps lower blood pressure and
maintain a healthy body.
We strongly recommend buying a chest expander for your yoga and workout sessions. Order it
now from Amazon using the link given above for just Rs.242.00.
Drink Plenty of Water
Not only in fitness tips for women but in daily health tips for all, drinking plenty of water is always recommended. Water helps in burning extra fat; it replenishes the lost water and minerals during workouts, aids in better digestion and speed up the metabolism rate of our body. Hence, make sure to have at least 10-12 glasses of water every day.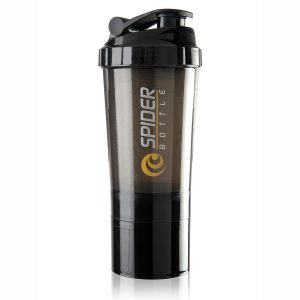 Protein shaker bottles are a must have for all gym freaks to carry their protein shakes and
drinks. It is a durable and cool bottle which uniformly mixes all ingredients without leaving any
lumps to boost up your fitness routine.
It prevents leak and has a measuring scale for you to decide the adequate amount of intake. It
comes with an easy one hand opening lid and ensures smooth consistency of the liquid. It is the
perfect size to carry your protein shakes and drinks to your fitness sessions.
Grab this amazing bottle from amazon using the link given above for just Rs. 239.00.
Have a Healthy Breakfast
Eat nutritious porridge, oatmeal, eggs, milk or any other healthy breakfast but never skip it! People who eat breakfast are less likely to be overweight in comparison of those who skip their breakfasts.
Do Not Starve Yourself
One of the most important fitness tips for women is that they should never starve themselves. The point is to eat healthy food whenever the hunger strikes. Eat lot of fruits and vegetables and stay away from junk food.
Starving yourself give rise to increased cortisol which is a stress hormone and increased levels of cortisol can make you eat more and give rise to many diseases like diabetes, high blood pressure etc.
Choose Easy Workout Tips
Do you know that there are many easy activities that can be done at home and they act as a great physical workout? Well, if you can't choose a specific time for doing exercise, try to do the following activities.
Choose stair instead of lift.
Wipe the floor of your home.
Wash your bathroom after taking shower.
Dance to your favorite tunes.
Wash clothes with hands.
Choose walking while planning to shop from the nearby mall or grocery store.
These small fitness tips for women help them to stay physically active and energetic. Not only women but every human can stay fit and healthy if he or she chooses a healthy lifestyle which encompasses healthy eating along with a regular workout schedule.
If you know about other easy fitness tips for women, do share them with us. Also, like or share our content if you found it beneficial!
Also Read: 15 Healthy Eating Rules You Can Follow Easily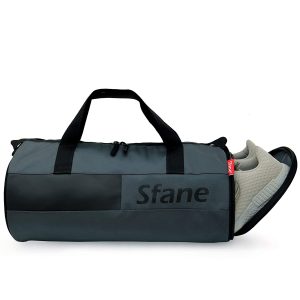 For all the fitness enthusiasts going to the gym, a gym bas is a must have to carry all your
essentials. It should be spacious enough to carry everything you need for a perfect workout so
you remain fit and healthy.
Their material is light, water resistant and durable. It is ideal size to make your fitness journey
easier. They may be handheld or large in size. They have comfortable straps and can hold
everything from a water bottle, to body wipes, facial oils and moisturizers and extra tees.
Get your gym bag by clicking on the link given above to order it from amazon for just Rs 399.00
Best Diet Plan for Men-10 Quick Tips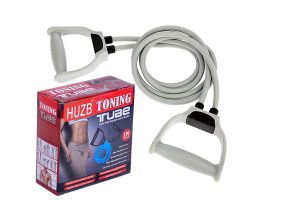 Resistance bands are a piece of must-have fitness equipment for effective workout sessions as they
allow you to have an intense body workout with just your body weight.
It is a highly stretchable
and elastic tube with handles at both ends and can easily be carried anywhere.
Be it any muscle of the body, these resistance tubes will get your job done. They create
pressure and tension around the chest muscles. Back muscles can also be targeted by
stretching exercises using resistance bands.
They are effective for the biceps as well and also
assist in lower body toning and stretching.
A resistance band has everything you need for an intense full-body workout. Order yours now
from amazon using the link given above for just Rs. 379.00.