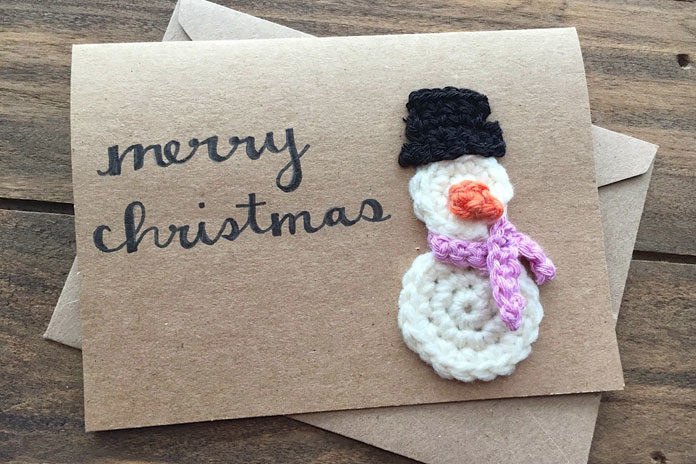 Handmade Christmas Cards – Countdown to Christmas has begun, and you must have already started marking dates on your advent calendars. While you must be busy with your Christmas decorations and planning Christmas gifts for your loved ones, how about making Christmas cards yourself instead of buying commercial cards? Yes, we are talking about lovely handmade Christmas cards!
Making homemade Christmas cards is not just an exciting activity to do in holidays. It can also help you with unique Christmas greetings. After all, the charm of giving handmade greeting cards to your loved ones just cannot be compared with store bought Christmas cards.
Moreover, another benefit of handmade Christmas cards is that you can customize them as per your choice.
That is why we bring you 15 Handmade Christmas cards which you can easily make at home. The best part is you can also watch the video tutorial of each card to learn how to make Christmas greeting cards. Isn't it great?
So, what are you waiting for? Jump on the holiday wagon and get ready to make DIY Christmas cards this season with these free Christmas card making ideas:
1. Christmas Tree Pop Up Card

Out of all homemade Christmas cards, the best you can make is a pop up Christmas card. Every time someone opens this card, a Xmas tree pops up in the middle. What could be a better holiday card, right?
2. 3D Christmas Card

Surprise your friends by making this beautiful holiday card at home. A 3D Christmas card with a stack of presents as pop up items in the middle of the card make it one of the most elegant homemade Christmas cards.
3. Circular Side Step Card for Xmas Greetings

A circular side step card is of the unique handmade Christmas cards. The best part of these holiday cards is that you can also use them as display cards as showpiece items!
4. DIY Christmas Pop Up Card

One of the most popular pop up Christmas cards is a Xmas tree pop up card. This is one such card that is easy to make. Just follow the procedure shown in the video to make Christmas cards like a pro.
5. Stair Step Christmas Card

Try to make this stair step card if you want to do something different. A step card is perfect to make as a Christmas card and sure to win hearts of people as the best greeting card ever!
6. Corner Pop Up Card for Christmas

This is one of the best handmade Christmas cards ever, don't you think? You can place different messages and photos on four sides in the center of this unique pop up card.
7. DIY Pop Up Christmas Greeting Card

Make a simple yet gorgeous Christmas pop up card with this DIY tutorial! You can have a Christmas tree as well as small gifts as pop up items in this handmade holiday greeting card.
8. 3D Pop Up Christmas Card

This is one of the best Christmas cards for kids due to its simplicity and easy-to-make design. Plus you children will love to make as well as give these 3D Christmas cards to their elders.
9. Pop Up Christmas Tree Card

When you are looking for simple homemade greeting cards for Christmas, you cannot go wrong with this one. You will find this handmade Christmas card easy and uncomplicated to make!
10. Reindeer Pop Up Holiday Card

Make a beautiful Christmas card at home featuring reindeer and Christmas trees. Moreover, it is quite easy to make this DIY Christmas card step by step with this tutorial.
11. Christmas Standing Card

There is a double benefit of making standing cards for Christmas. You can use it for holiday greetings as well as table centerpiece decorations!
12. 3D Christmas Tree Card

Christmas tree cards are one of the most popular handmade Christmas cards and not without reason. Any of these cards with pop up Christmas tree looks breathtaking. Plus, a snowman design in the front further enhances the beauty of this card!
13. Snowman Christmas Card

Snowman is the most beloved symbol of Christmas. That is why you can never go wrong with a snowman Christmas card. Watch the video to learn how to make a pop up snowman card!
14. Trifold Christmas Card

Next to pop up cards and Christmas tree cards, you can make trifold Christmas cards for adding variety to your holiday greetings. You can add heartwarming messages as well as some memorable photos on three folds of this card to turn it into a handmade Christmas photo card as well.
You will love to make Christmas cards at home especially when you follow the above DIY tutorials. The step by step directions will help you in making handmade Christmas cards quickly. You can be sure of winning the hearts of everyone whom you give these DIY greeting cards. So, pick some of the above Christmas cards and start making them now.
Meanwhile, have you decided the menu for your Christmas party? If not, then check out these mouthwatering Christmas foods to give a delightful experience to your party guests!