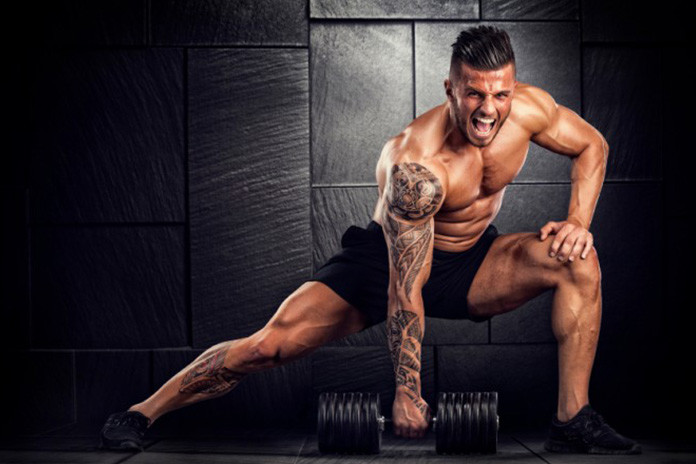 Muscle Strength Exercises – So you have been going to gym regularly and have succeeded in attaining those toned 'muscles' which you had always wished for! However, till now, you have won only half the battle. Getting muscles are not enough. You should have enough strength too! If you are wondering at how to do Muscle Strength Exercises, we tell you about the same.
Aim to Produce Maximum Tension While Doing a One-Arm Pushup
The first rule to increase your body's strength says that while performing any workout, you should try to produce tension in your muscles as much as you can. In particular, you should try to concentrate and create tension in your hands and feet muscles. You should follow some techniques involving high tension.
While doing one arm push up, try these practices:
Clench the ground for as long as possible.
Keep your hand twisted on the floor as you push up.
While doing a one arm push-up, try to press your abs and another hand that is not in use.
When you push up, do not forget to hiss.
Stay Barefoot While Doing a Deadlift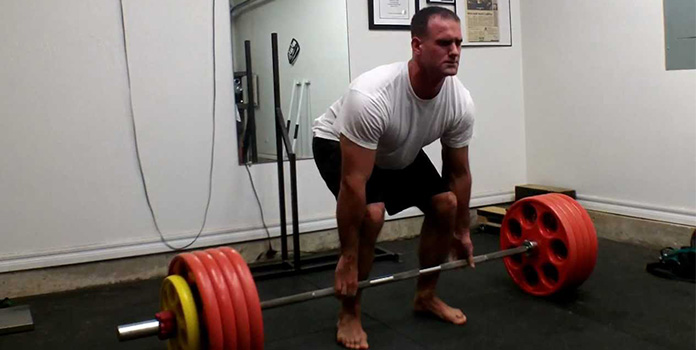 Do your deadlifts barefoot. This helps to produce an active reflex that is responsible for the leg muscles to contract by the pressure that your barefoot feels. On the other hand, when you do deadlift with shoes on your feet, this reflex gets diverted, and your leg muscles do not get to contract enough.
Also Read: How to Choose Right Running Shoe.
Do Heavy Lockouts
Heavy lockouts are also related to reflex. They too help you to increase the stamina of your body. Doing heavy lockouts means that you need to hold a heavier weight than the general one. You need to do that only for few second, say 7-10 seconds. Then, you will take some rest. Next, you will try a PR (Personal Record).
What is the purpose behind this exercise is that the reflex action in your body lets you think in a different way? After lifting a heavier weight, your body starts thinking that lifting the usual weights is a simple and easy task for it.
Do Not Forget to Hiss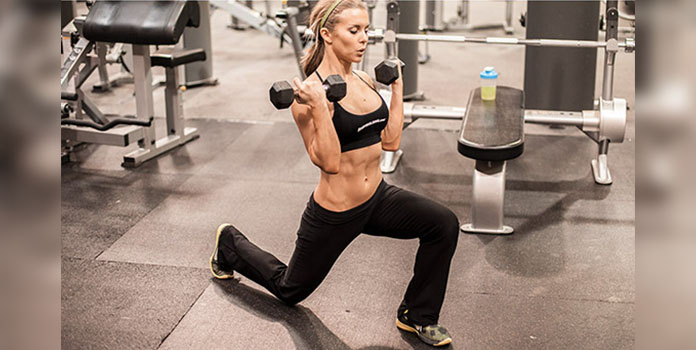 There are some easy tips that can help you make stronger than before. And hissing is one of them. Yes, when you hiss, it helps to increase the strength of your muscles. This excellent technique has been appreciated by many.
While doing an exercise and reaching to a fixed point in the same, you should tighten your abs and you should, then, hiss. What happens is that hissing helps produce pressure on your abdominal area.
Few Quick & Easy Tips that Help You Become Stronger
Apart from the tips that we described above, few excellent ideas help you get strength. These ideas might seem simple and easy, but they are of great help.
Exercise with someone stronger
Whenever you workout, try to do it with someone who is better than you, someone who is stronger than you. This will not only inspire you but will also help you learn things in a better way.
Include your weak points
It is a truth that exercise is done for the whole body. We do not deny that fact. Although, at the same time, it is also necessary to work-out on your weak area. Your trainer will instruct you on how to get good results on them.
Take a break
Gym experienced and authentic gym instructors advise to take a break of, at least, 3 to 5 minutes, especially in between the sets.
Use small plates on the bar
Yes! The trick is to deceive your brain. When you fill the bar with small plates, the brain considers it as easy, simple and light.
Use ice pack before lifting
Before you start lifting, clasp an ice pack. This stimulates your senses.
Eat Superfoods
Superfoods are no specially prepared foods. Rather, they are nutritious foods that help and support your health and fill you with strength and energy. They also contain characteristics of killing dangerous bacteria that can put a harm to our body.
Some of the superfoods that help you to become stronger and healthier include:
Beans
Sweet Potatoes
Broccoli
Oranges
Berries
Spinach
Avocadoes
Yogurt
Fish
Nuts
Tomatoes
Eggs
Dark Chocolates
What to Eat & Drink After Work Out?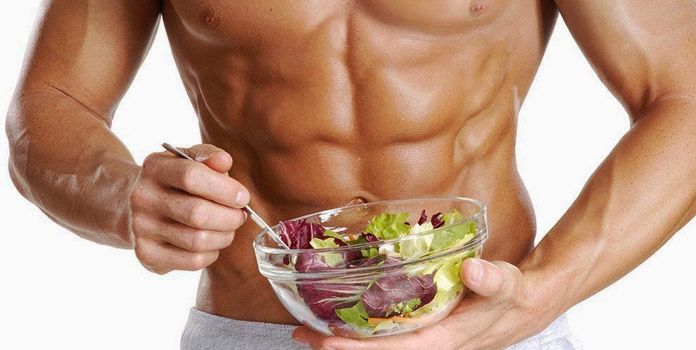 Exercise has immense benefits on our health. A recent research says that a single session of exercise alters our DNA for good. But what also matters, simultaneously, is that what you eat and drink after your rigorous workout session at the gym.
If you do not have an idea about the same, we request you to take a look below.
Sweet Potatoes: They are an excellent source of carbohydrates.
Whey: Contains protein that helps you get back your energy after a workout.
Chocolate Milk: Helps you to fulfill your hydration requirements. It is also very nutritious.
Avocado: Contains Vitamin B and kick starts your metabolism.
Green Tea: Acts as energy booster
Eggs: Great source of protein, calcium, and amino acids.
Cherry Juice: Contains antioxidants
Health is wealth! And this wealth is attained through hard work and healthy rules. We should eat healthy, stay happy, avoid stress and should stick to a regular exercise routine. We should never forget that life is short! And so, we need to prioritize exercise above everything else.
Also Read: Looking To Lose Fat And Build Muscle! Here's How.