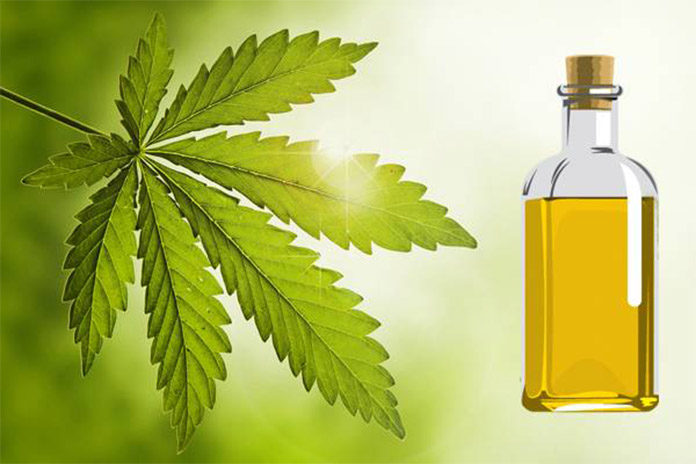 Neem Oil For Hair – Neem oil is a vegetable oil that is made from the Neem tree ingredients. Neem tree is endemic to the Indian subcontinent. Scientifically the Neem is called Azadirachta indica. It (Neem oil) is not used for cooking purposes. In India Neem is mainly used for preparing cosmetic items like soap, cream, talc powders and some Ayurvedic medicines.
Related: How to Get Rid of Dandruff.
Out of all these Neem oil for hair has many beneficial values. Neem oil for hair can cure many hair problems in surprising ways. Let us find out how using neem oil for hair can do wonders to our hair!
1. Hair Growth Promoter
Have you heard about the benefits of neem for hair growth? Well, Neem oil has powerful cell regenerative property that can help you grow thicker and better hair. Also, some compounds present in it treat the scalp properly for proper hair growth maintenance. Therefore, use Neem oil for hair growth. The regular application of this oil will help you observe positive results for your hair.
2. Get Rid of Head Lice
Neem oil can be disastrous for head lice. Yes, you got it right that you can get rid of head lice by applying Neem oil on your hair. Neem has insecticidal properties that kill lice. Using this antibacterial oil will not only help you get rid of lice but will also save your scalp from any infection.
Also Read: Ayurvedic Hair Oil.
3. Get Relieved From Your Dandruff
Using neem oil for hair is also beneficial in combating the dandruff problem. The oil helps in reducing dandruff and keeps your scalp moist. However, you will have to use certain other things too if you want to treat dandruff with Neem oil.
For example, apply apple cider vinegar on your head for 3 minutes and then rinse off. Do not completely dry your hair. Massage Neem oil into your scalp when your hair is partially dry. Then, dry your hair thoroughly.
4. Solves Dryness Problems
Dryness in hair can be caused due to several reasons. It can also happen if your body is not hydrated properly or if it is not oiled regularly. For this you can apply Neem oil on your hair. Neem oil provides some essential nutrients to your hair and moreover, this oil keeps your hair lubricated and smooth even if you do not oil your hair for another two-three days.
5. Itching Problems Can be Solved
Neem oil has antifungal properties, and if you have itching problem due to fungal infections on your head, then Neem oil can be a good option to cure the irritating itching problems. All you need to do is apply some neem oil at night and then wash it off in the morning. Keep on doing this for 15 days for significant results.
6. Makes Your Hair Smooth and Shiny
By adding a few drops of Neem oil in your shampoo, you can make your hair less frizzy. Moreover, the hair will become quite soft and shiny. There is no harm in mixing a few drops of Neem oil into your shampoo. In fact, it will add some essential nutrients into your shampoo.
Also Read: Hair Masks.
7. Strengthen Your Scalp and Reduce Hair Fall
Daily application of Neem oil with some other essential oils in small amounts can help you make your scalp strong. Moreover, with that, your hair would be strongly attached to the head resulting in less hair fall. So, the point is that you can get rid of the hair fall problem also if you use the oil of neem in your hair. Using oil of neem for hair loss is a natural and efficient remedy.
8. Neem Oil For Hair Loss & Baldness
If you are being troubled with baldness, then you may try Neem oil as a natural remedy instead of getting yourself treated with chemicals that may have some side effects. Neem oil can also cause side effects if you have sensitive skin but that rarely happens. Neem oil promotes hair growth and strengthens the hair follicles also. Thus, it guards you against baldness.
Neem oil is a powerful tool to cure most of your skin and hair problems. It acts as a moisturizer for your skin and hair both. The biggest problem with Neem oil is with its smell. Moreover, we all know we dislike it when the pungent fragrance goes through our nose. However, that should not stop us from using it as it is natural and beneficial.
So, it is up to you what would you choose- chemically treated oil with added sweet fragrance that causes more harm than good or a natural ingredient that is good for health and has a very bad smell? The choice is yours but to minimize the strong smell you can use almond oil or coconut oil or any other essential oil mixed with Neem oil.
In this way, you can use neem oil for hair without any issues for its strong and unbearable smell. Lastly, if you suffer from any irritation by using Neem oil then immediately stop using it and consult your doctor for the same. You can even use neem leaves for hair. Simply grind them into a fine paste and apply the paste on your hair to get smooth and shiny hair.
Also Read: Top 10 Hair Color Ideas.
Ayurvedic Treatment For Hair Loss.