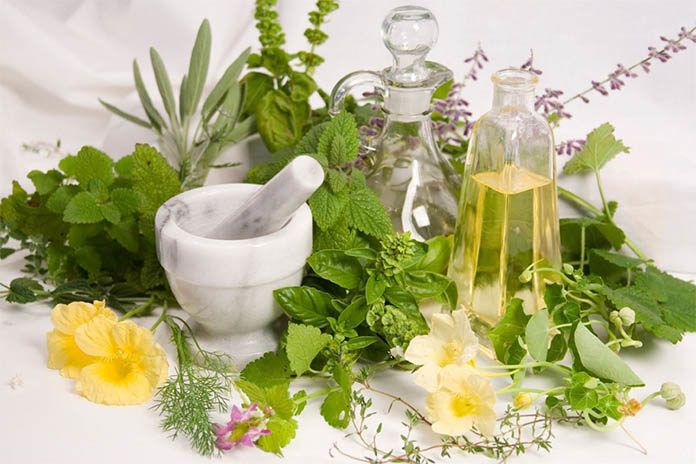 Ayurvedic Treatments for Hair Loss – Quite often, we use hair dryers, straighteners, curling irons, gels and heat on our hair. While this styles them beautifully, it also leaves them drenched and undernourished.
This, coupled with the stress, lifestyle, lack of exercise and our eating habits can lead to hair loss. And before we know it, those beautiful locks would get thinner, or there'd be bald spots on your scalp.
Related: Powerful Hair Growth Remedies
No, using regular cosmetic treatments and shampoos with sulfate will not help. You need Ayurvedic treatment for hair loss.
These herbal Ayurvedic treatment for hair are natural and have no side-effects. They nourish the hair from within, strengthen the roots, optimize the scalp and give you shinier, healthier, more manageable hair.
Check out the best Ayurvedic Treatments for Hair Loss and hair fall
Also Read : 5 Natural Hair Masks For Healthier Hair
Aloe Vera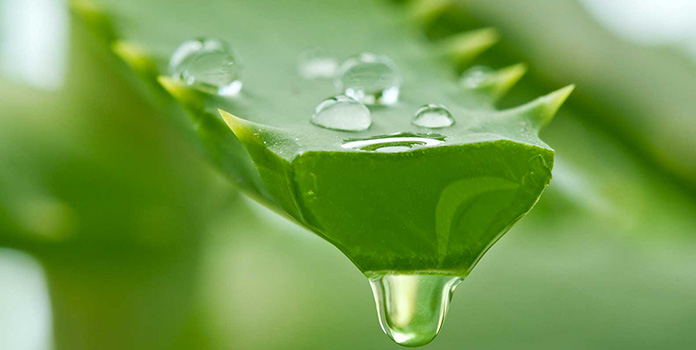 Aloe Vera is known to be rich in proteolytic enzymes, which are responsible for breaking the long chain of protein molecules into shorter fragments. These enzymes aid in removing dead skin cells from our scalp, providing an optimal flow of nutrients to the roots of your hair.
Apply a mixture of aloe vera latex and cumin onto your scalp once daily to stop thinning of hair. This Ayurvedic hair care treatment works great for hair growth and adds a soft touch to your hair. Aloe vera for hair growth is also a natural and ayurvedic option that you can try.
Sesame Seeds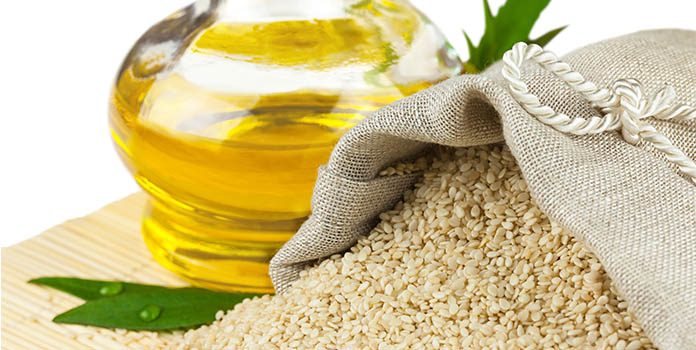 Being rich in magnesium and calcium, sesame seeds are an excellent Ayurvedic treatment for hair loss. Use sesame seeds Ayurvedic oil for hair growth. It can also help in reducing hair fall.
Juice of Fresh Carrots, Spinach, Indian Gooseberries and Beetroot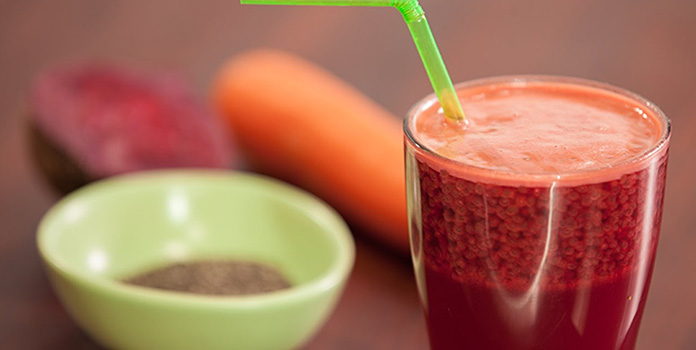 One of the most useful and commonly used Ayurvedic treatment for hair loss is to consume a glass of fresh juice made out of carrots, spinach, Indian gooseberries, ginger, lime, honey, and beetroot.
Also Read: Smoothies To Lose More Weight.
Also known as the detox juice, this one consists of some of the major micronutrients that your body requires for its daily functioning. Carotene, iron, vitamins and minerals from these ingredients work as an effective Ayurvedic treatment for baldness when consumed regularly.
An Ayurveda Head Massage
Hair massage is an excellent Ayurvedic hair loss treatment, as it allows proper nourishment to your roots. It also increased blood circulation, aiding in hair growth and hair vitality while stimulating hair follicles for growth. Some essential oils for Ayurvedic massage are,
Bhringaraj (Eclipta prostrata)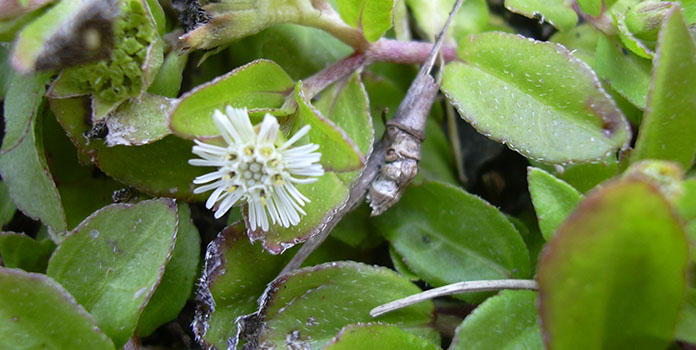 Bhringaraj is one the most effective Ayurvedic herbs for hair fall treatment. Also known as the 'King of Hair,' bhringaraj in Ayurvedic tradition is believed to be the best herb for supporting hair growth.
2. Coconut Oil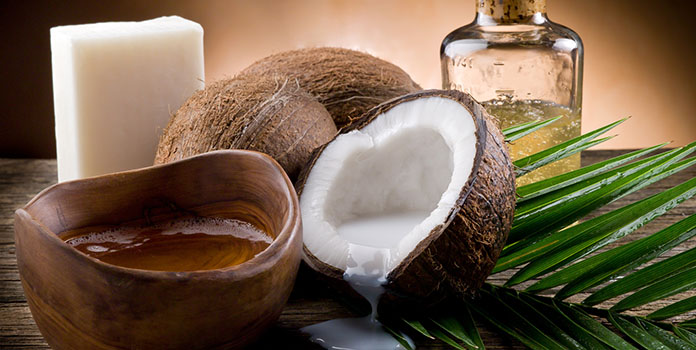 Using coconut oil as an Ayurvedic treatment for hair loss is one of the oldest ways to tackle the problem. It is inexpensive, easily available, and doesn't require much effort. Just massage your scalp regularly with coconut oil for stimulating hair growth, as the oil unclogs your pores and reduces protein loss.
Consisting of Medium Chain Triglycerides, which are a type of fatty acids, coconut oil protects and repairs your hair from the damages caused by fatigue. Plus you can try olive oil hair treatments for beautiful hair also.
3. Brahmi (Centella asiatica) Oil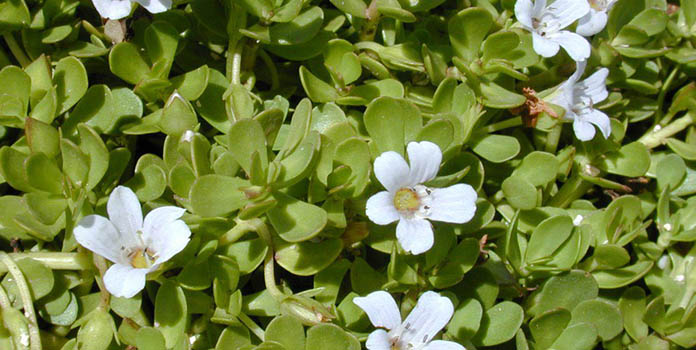 Brahmi is an Ayurvedic herb for hair, which is used for treating hair loss and strengthening hair follicles. It is also used as a booster for memory, intelligence, and alertness. Massaging your scalp with Brahmi oil stimulates the hair follicles, which further smoothens the blood circulation in that area. It can also be used with curd to create a hair mask for treating dandruff.
4. Ritha (Sapindus mukorossi)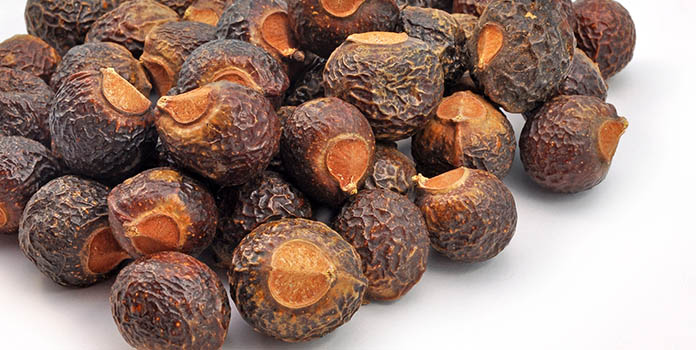 Also known as soapberry or washnuts, Ritha is a deciduous tree, which is indigenous to the foothills of the Himalayas. The Ritha fruits have been used since ages as an Ayurvedic treatment for hair growth. They have anti-bacterial properties, which aid in removing lice and dandruff from your scalp. In doing so, it promotes hair wellness and restricts hair fall as well.
So, go ahead and use these Ayurvedic remedies for hair loss. Regular use of these remedies will help in reducing bald spots while increasing the thickness of thinner hair. Your hair will become luscious and thicker. Just remember to eat a healthier diet as well. Also, sleep better, because it will aid your hair growth.
Go! Flaunt your hair with Ayurvedic Treatments for Hair Loss!
Also Read : 14 Uses Of Cedarwood Essential Oil That You Can't Ignore