Tom Cruise Hairstyles – Tom Cruise is one of the most influential and successful actors in Hollywood. One of the biggest stars in the world, he garnered attention for his exceptional work in the 1986 movie Top Gun. He may not have won any awards but has surely earned many hearts. He is recognized the world over.
He has been blessed with a good head of hair, which can be styled however he wishes to. He loves changing his looks like a chameleon as his role demands. Tom Cruise's hairstyles have varied from long to short and even close to nothing at all.
Here is to show you some of that very same hairstyle he has adopted over a span of time and movie demands. A few terrific Tom Cruise Hairstyles for you to take a look at and admire and drool over. Take a look.
Related : Johnny Depp Hairstyles
Buzz Cut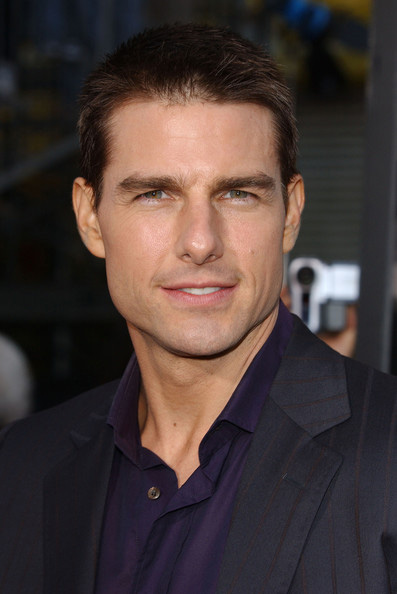 Tom Cruise sports short hair in some movies. He usually styles his hair in this military hairstyle in action movies. Tom Cruise's short hair was seen in films like Top Gun, Minority Report and MI3 in which he had an inch long buzz cut hairstyle.
Short Spikes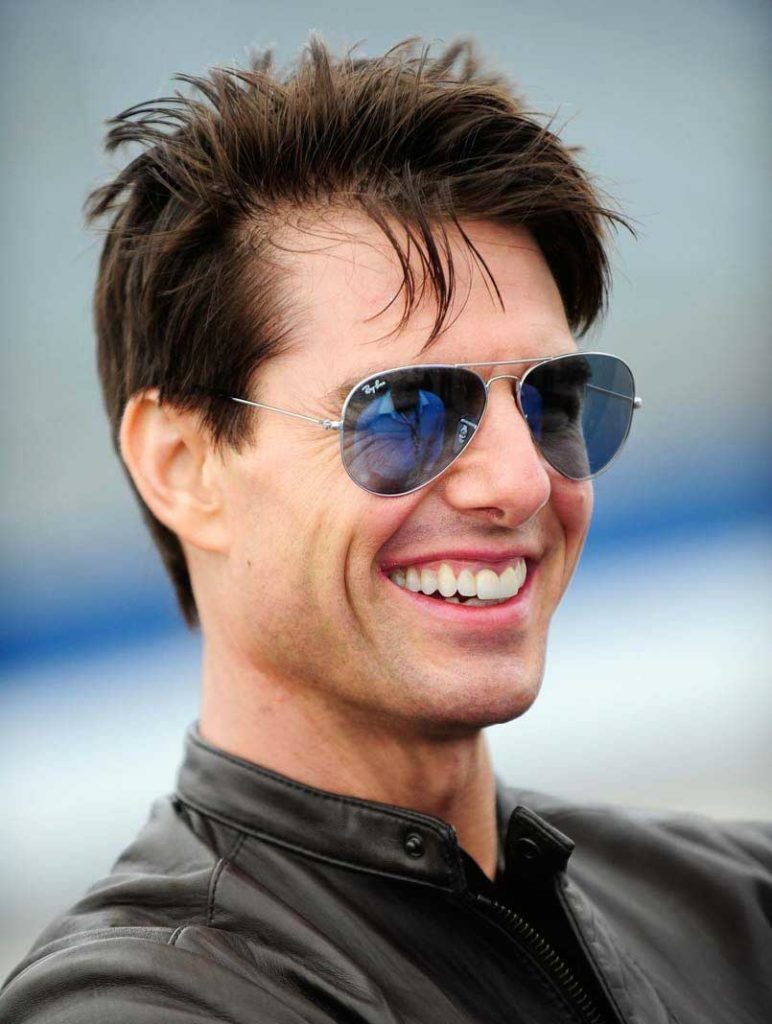 Tom Cruise is one actor who keeps experimenting with his hairstyles. Tom Cruise hairstyles are refreshing to look at. He loves his hair at varying lengths. For a classy look, he usually cuts his hair short. However, if it's Tom, then there's got to be some style. Leading to those spikes being added out front.
Short Bangs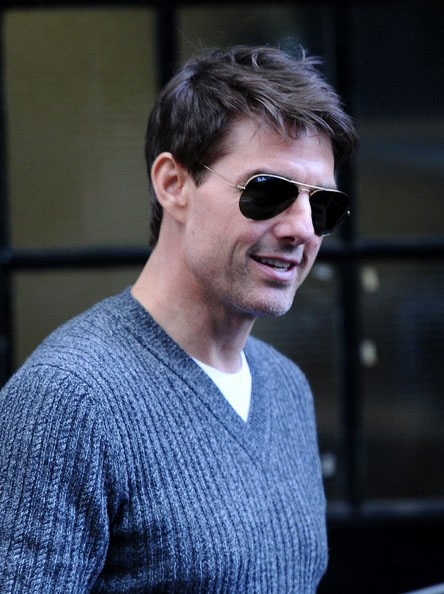 In another one of Tom Cruise's short hairstyles is included a twist to his short spiky hairstyle. His hair is cut short with short bangs/ fringes in front. He looks pretty dashing with the short length sharp snipped fringes.
Blonde Highlights In Dark Hair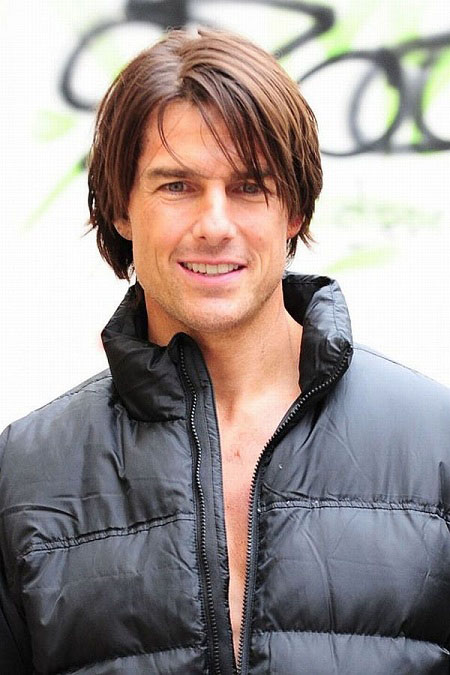 When cruise hairstyles his dark hair with blonde streaks he looks quite sexy. Blonde bangs added to dark hair brings out a cool effect. He styled his hair this way for the movie Mission Impossible-Ghost Protocol.
Messy Hairstyle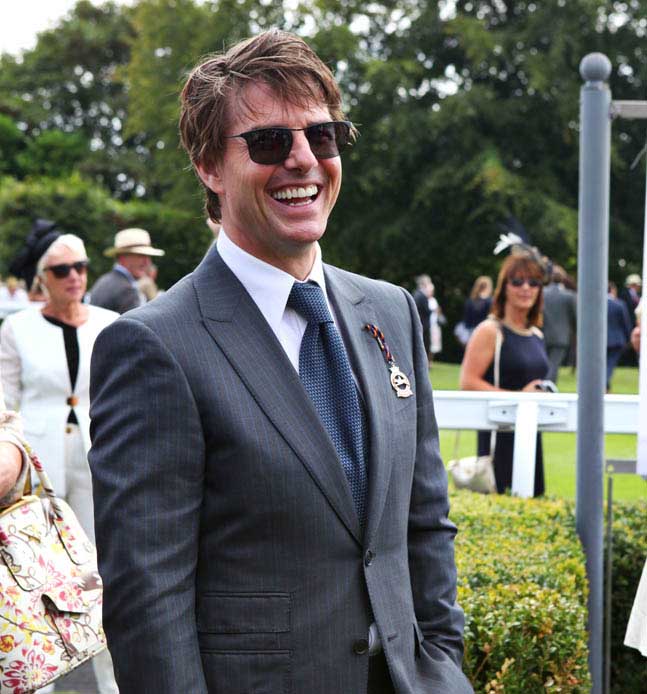 When he is out and about, for example, a day at the races. Tom Cruise's hair is styled for fun as well. His hair takes a laid back messy yet stylish attitude. Although it seems he's been in a storm, no one can pull off this style better than him. Going along with the theme of the day and event.
Long Bangs
Another very cool Tom Cruise hairstyle, is his hair snipped short with long fringes out front. The bangs are long enough to touch the eyes. He usually has his hair short. However, the little long hair out front gives him a super cute look. Girls and women alike swoon over his good looks.
Grey Hair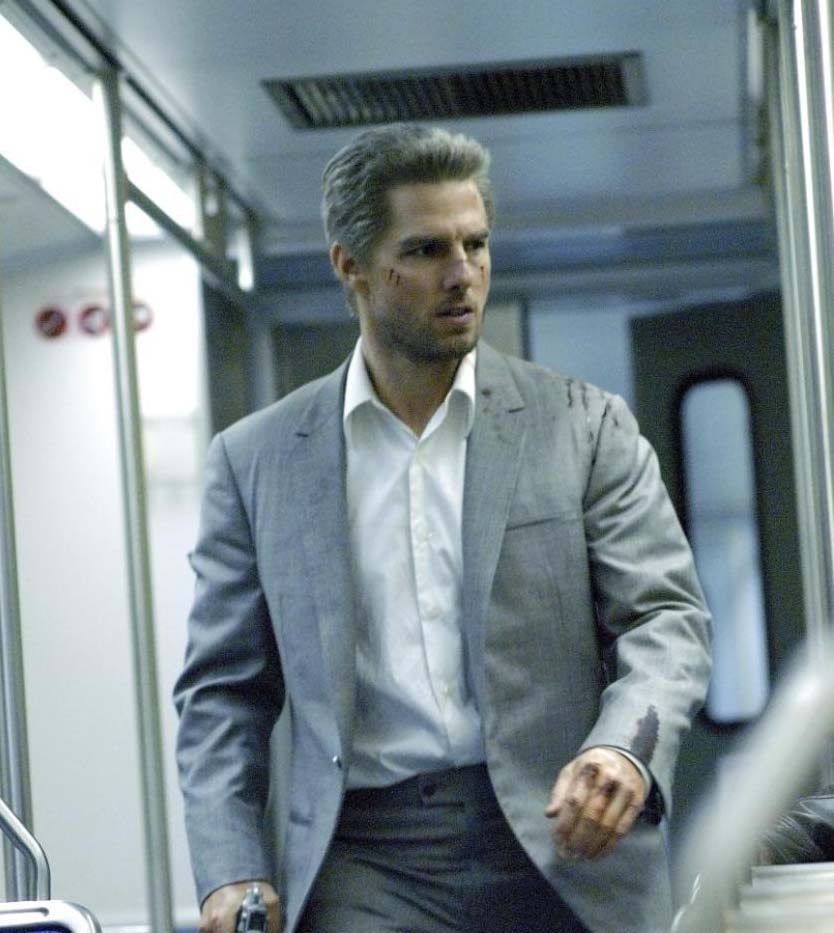 He played the role of an older guy Vincent a hired hitman in the movie Collateral. Tom Cruise's short hair was colored completely gray for this role. Cruise himself has pointed out that he enjoyed this gray-haired look. Also, stating that when it happens for real, he will go all the way. We sure as hell did enjoy that look.
Curly Blonde Long Hair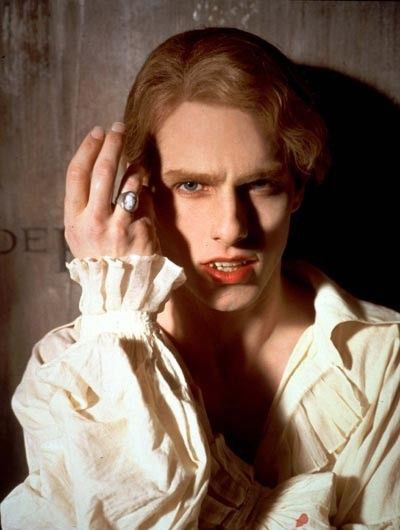 Tom Cruise loves experimenting with his hair to play the different characters in his movies. Tom Cruise's long hair was different in this film.While playing Lestat a vampire, in Interview with a vampire he grew his hair long. Not only that he had it curled and colored blonde. Pulled back in a ponytail. That vampire sure did scare us.
Long Brown Layered Hair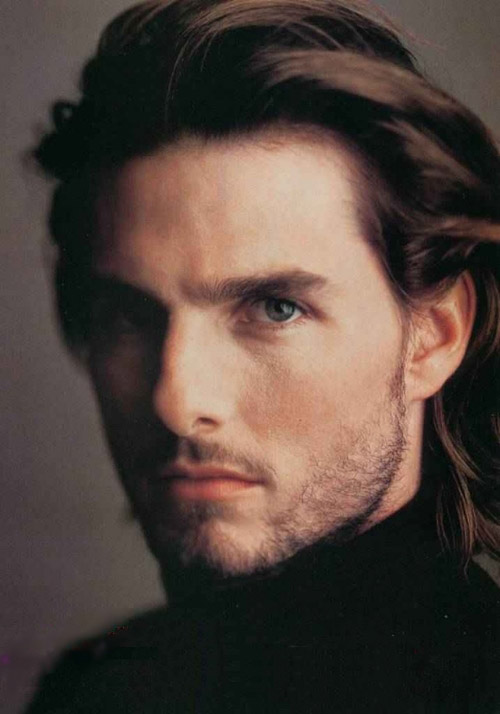 Tom Cruise Hairstyles in long hair also looks quite gorgeous. Tom Cruise's long hair has been witnessed by us quite a few times. In movies like Legend, Born on the Fourth of July, Magnolia, etc. However, by far the best of them has been his hair in The Last Samurai. Where he grew his hair and had them in a long layered wavy cut. With a lighter shade of color as well.
He is an actor who captures hearts. Each time we see him on the silver screen, he brings us a different look. All of which make us weak in our knees. All these styles get him to look dapper. After taking a look, they are sure to tempt you to try some yourself too. Find your perfect style and get with it.
Also Read : Taylor Swift Hairstyles