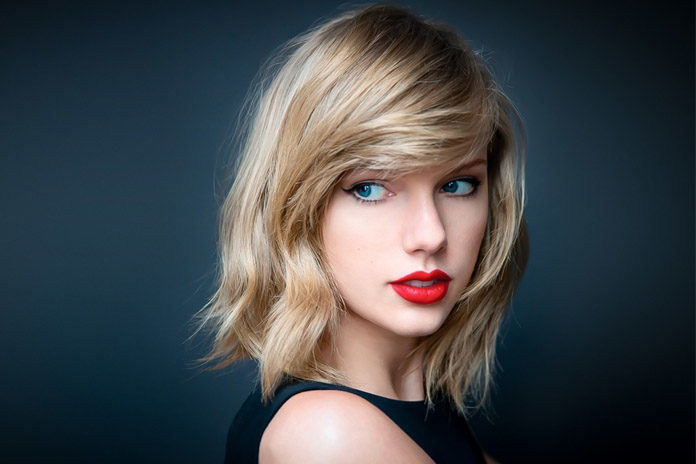 Taylor Swift Hairstyles – The 'Love Story' singer, Taylor Swift is known for her romantic sagas with hairstyles. Taylor Swift Hairstyles are straight from a fashion magazine. They are elegant, stylish, chic and attractive.
Since her launch in the industry, Taylor Swift has experimented with different styles and evolved her locks to match the growing changes in her popularity, music and personality. While the original Taylor Swift hairstyle featured beautiful curls, her latest hairstyle involves a Bob and tousled waves.
Let's check out the best Taylor Swift Hairstyles.
Also Check Angelina Jolie Hairstyles.
The Curled Pony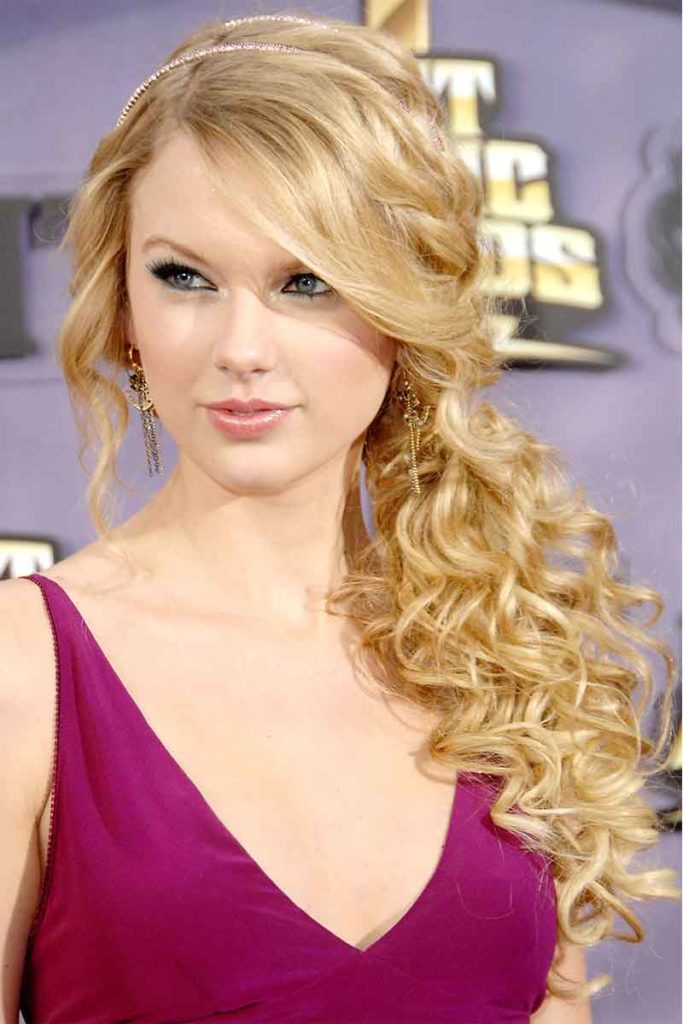 She looks like a princess in this one. The best of Taylor Swift curly hairstyle, the side-parted voluminous curls look ethereal. Carrying this amazing Taylor Swift hairstyle is simple, primarily because of the no fuss design. The head band on top is pure feminine.
Slicked Back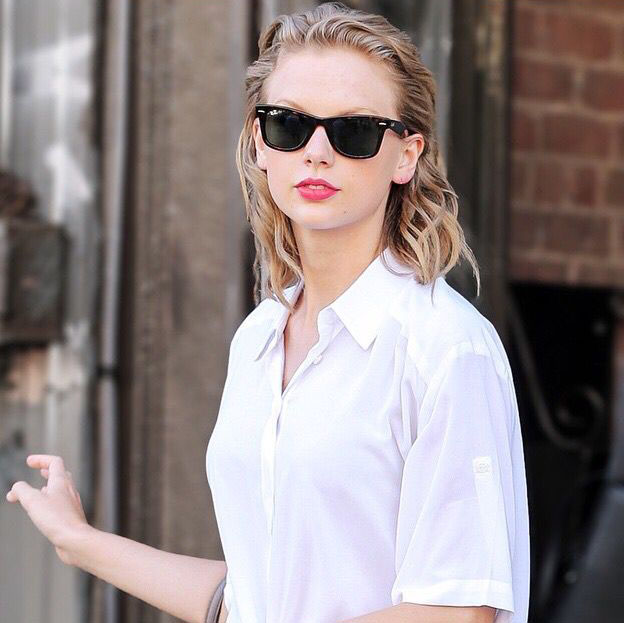 Quite different from the hairstyles that she wore before, this slicked bob goes well with her NYC image. This Taylor Swift's new short hairstyle is , requires no maintenance and goes well with her casual-chic look.
The Formal Bob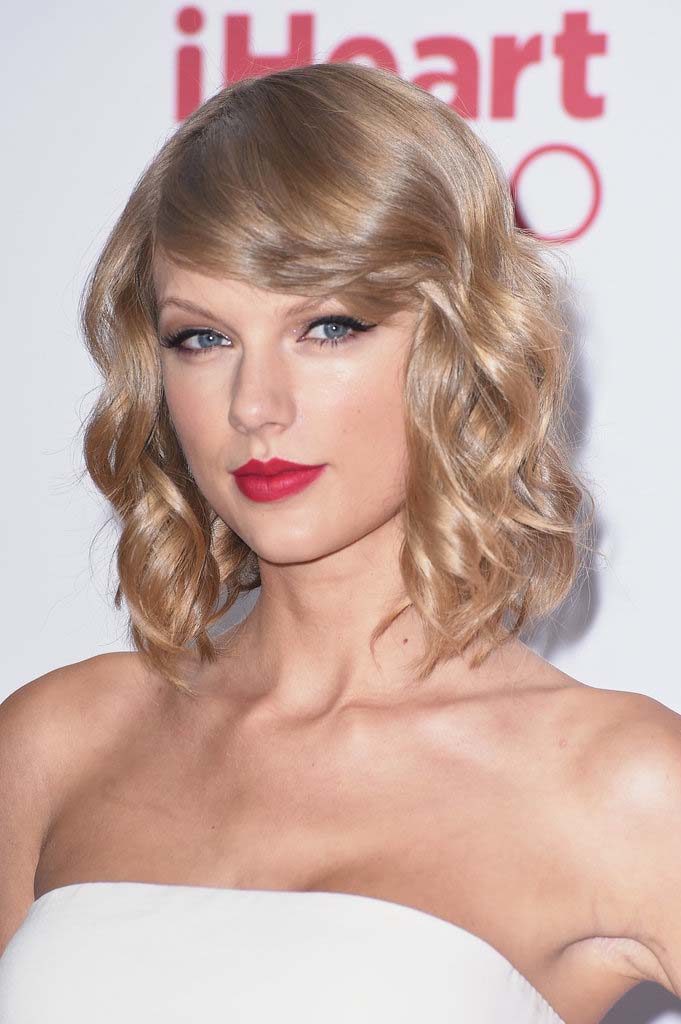 When she has to take that bob to events, she does it in style. Hairstyles of Taylor Swift are known for being appropriate for the occasion. Moreover, this is just a fine example. The beachy waves and a soft fringe work for red carpet events.
Straight-Twisted Bob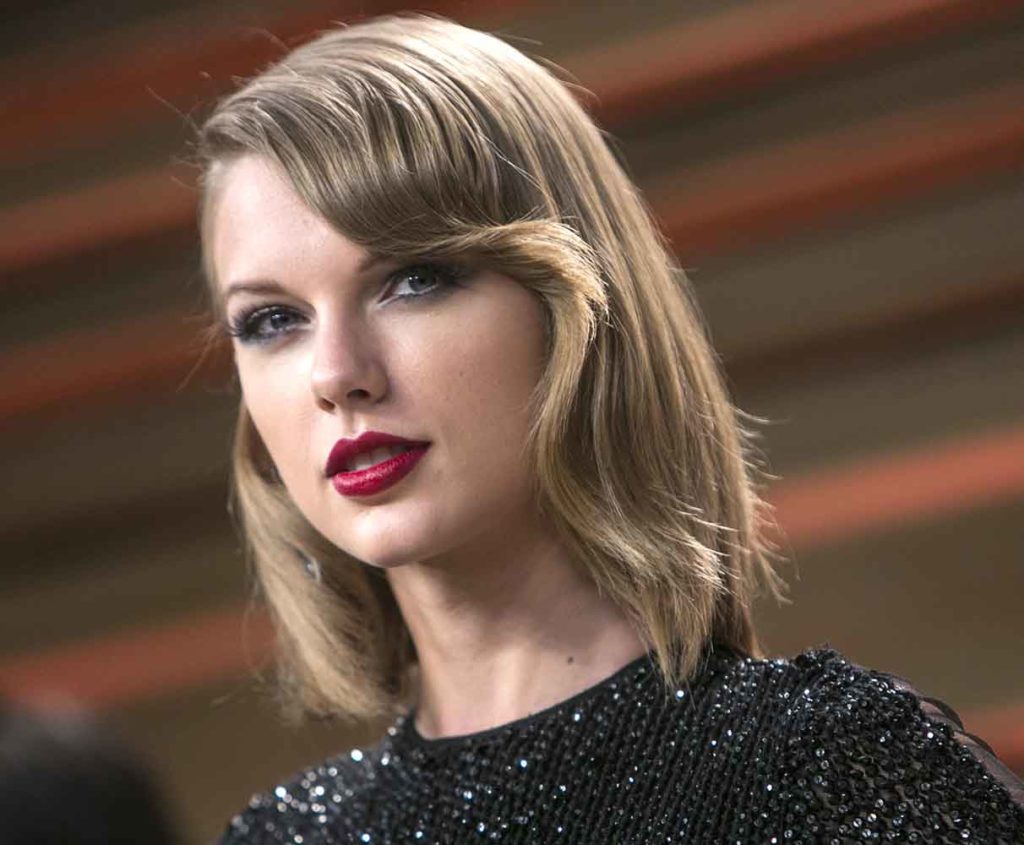 Clicked at the After-Oscar Party, this hairstyle showed Taylor Swift in a new light. This is a beautiful Taylor Swift hairstyle that has a sleek, straight modern bob and a curled fringe that's straight from the 1950s.
Fairy-Tale Curls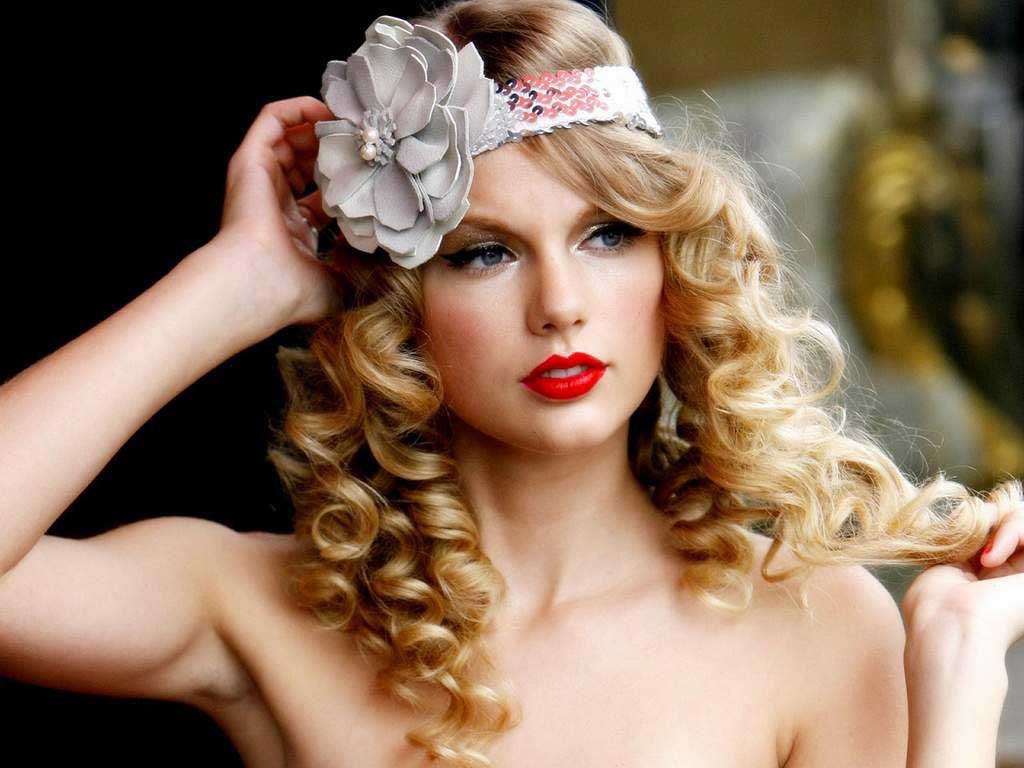 Very few celebrities can carry a curl. And Taylor Swift does it well. The style icon looks straight from a fairy tale in this promotional picture. The soft curls with the hairband truly add to her overall princess-like the image.
Tight Tendrils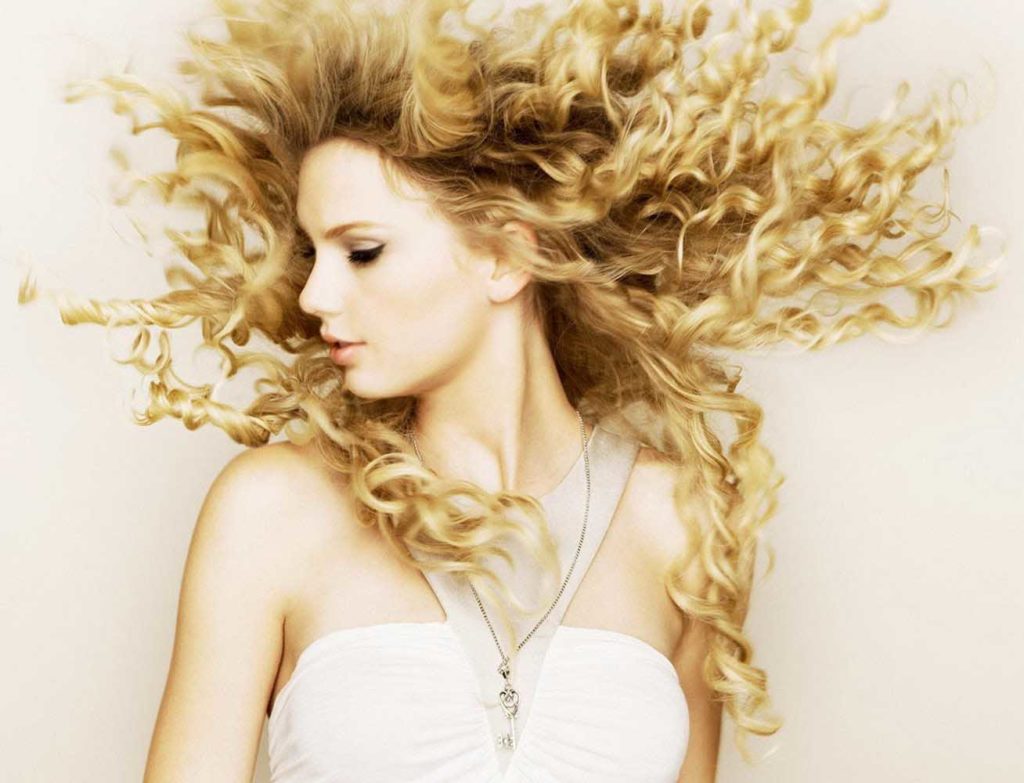 Back in 2006, when Taylor Swift had just started her career in the music industry, the country girl in her was quite evident, as she carried her tight tendrils with a bubbly attitude. One of the best Taylor Swift Curly hairstyles, these curled locks were a trend for years to come. And they look completely sassy.
Crimped Hair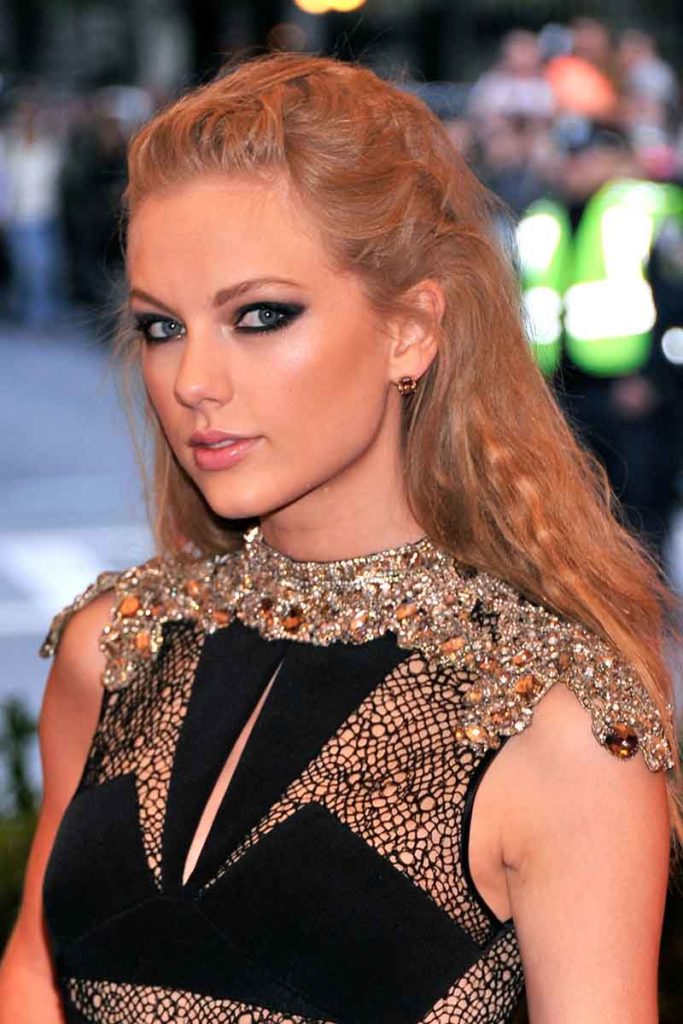 Even divas like Taylor Swift can make a mistake. This crimped Taylor swift hairstyle does not do any justice to her angelic face. Worse, it looks slightly shaggy. Thankfully, she did not stick with such kinds of hairdos for long. We did not like it.
Blunt Bangs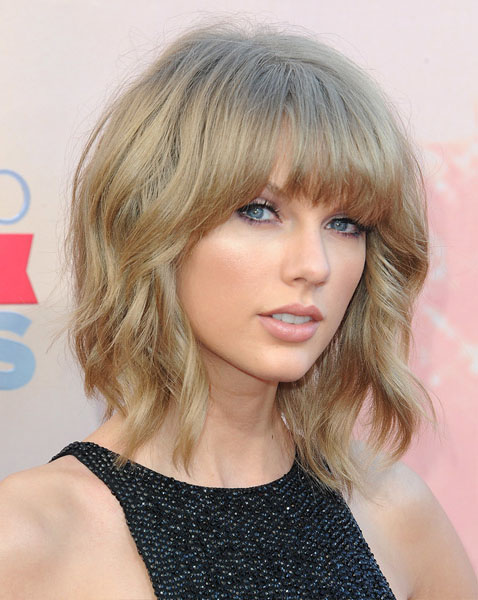 The long bob with bangs is such a versatile Taylor Swift hairstyle that it has been styled in more than four different ways within a month itself. However, this particular variant, the Hollywood celebrity was seen carrying blunt bangs with pretty waves.
Sharp Fringes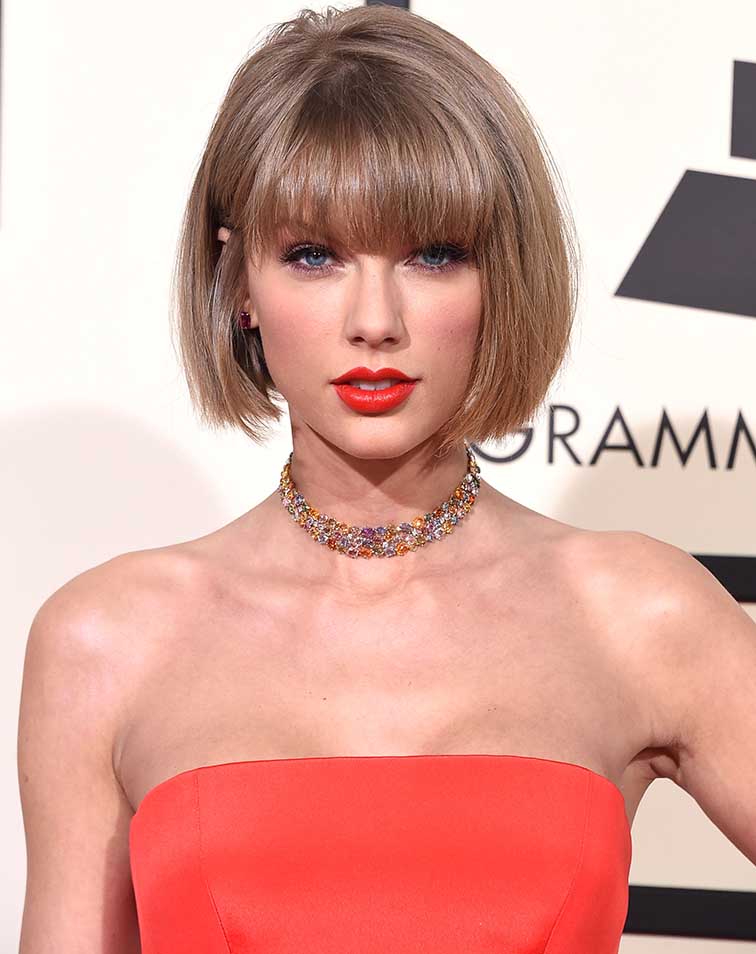 Taylor Swift transformed into a beautiful woman with this hairdo. The sharp fringes and the asymmetrical bob showed that the singer is not scared to reinvent herself. It goes well with her red lip-color which has become a part of her identity. At the same time, it adds sharpness to her face.
The Bang-Bun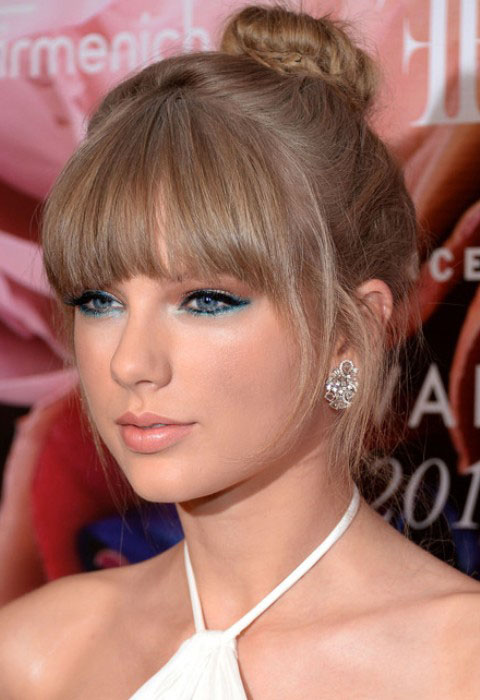 Classic buns with bangs are one of the famous Taylor Swift's hairstyle, which is meant to add attractive volume to your hair. This timeless hairstyle worked well for her face as she looked like a doll.
The Girl Next Door Braid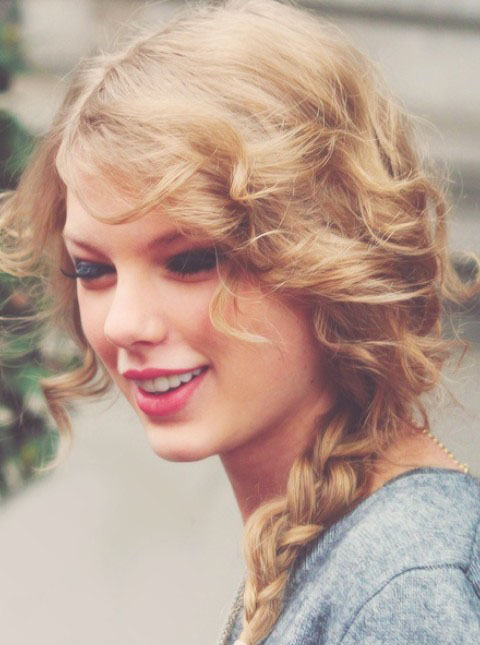 We love how innocent this Taylor Swift Hairstyle is. The messiness of the braid give the hair more volume and certainly brings focus on her most beautiful features. The simple braid looks absolutely adorable.
The Anime Style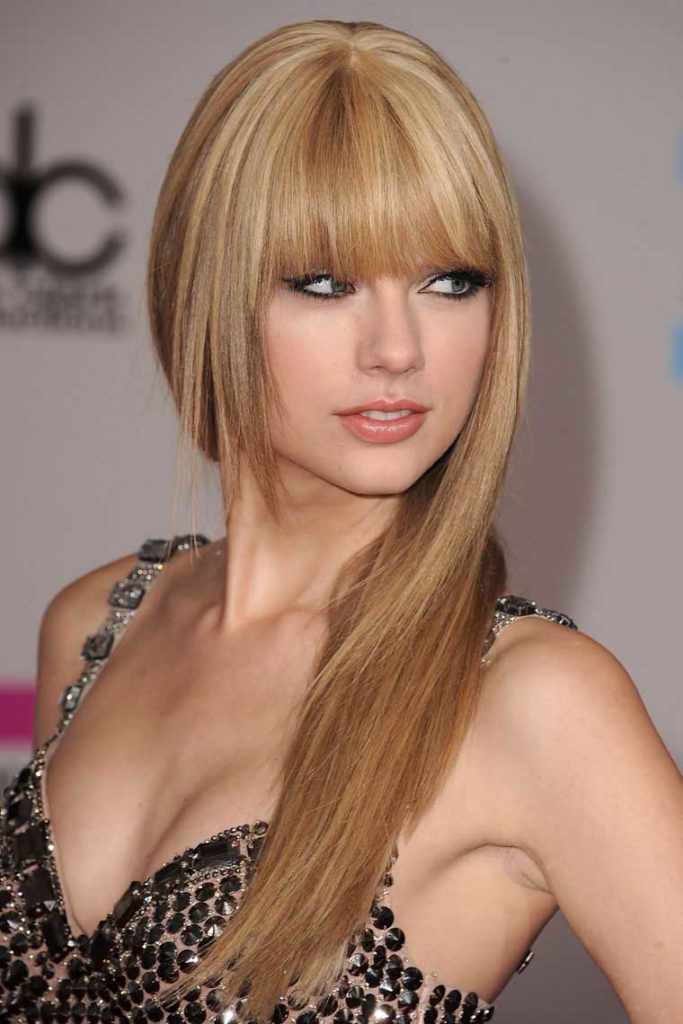 In this hairstyle, the diva looks straight out of a Japanese Anime. However, we are not very fond of this look? Why? Because this is a Taylor Swift Latest Hairstyle that combines bangs with long hair, which weirdly don't work together. Worse, the locks are kept straight, and they simply weigh down the face.
So, like all celebrities, Taylor Swift has had her ups and downs with her hairstyles.             But mostly, her hairdos have been an inspiration. Which of these Taylor Swift Hairstyles do you like?
Also Read : Everything You Need To Know About Medium Length Hairstyles
Johnny Depp's Hairstyle Evolution