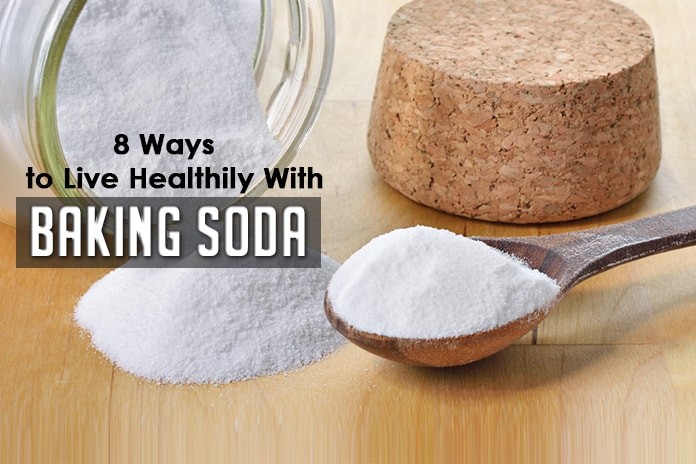 Are you looking for baking soda uses? Then start reading.
Do you hate those pesky mouthwashes? Is your regular shampoo leaving your hair brittle and dry? Don't want plastic beads for exfoliating your skin?
If natural, safe, and reliable remedies are what you want, then Baking Soda is the right option for you! Also known as Sodium Bicarbonate, Baking Soda has several medicinal uses that can keep you healthy.
Related: 13 Baking Soda Health Benefits You Must Know.
At the same time, you can use it for exfoliating your skin, keeping your hair soft and glowing. It's cheap, ready to use and offers an array of benefits. Here is how you can use this elixir for healthy, beauty and wellness!
For Health
1. As an antacid
High solubility in water makes it perfect for digestive issues. Mix a pinch or two of baking soda with water to make homemade antacid for treating acidity and heartburn. Ask your doctor if it can be used as an alternative treatment for certain types of acidosis, mainly respiratory acidosis.
2. As a Mouthwash
Hate the alcoholic, dry taste of mouthwashes? Then use one teaspoon of baking soda with three drops of peppermint or eucalyptus essential oil for mouth cleansing. You can create a solution and store it in a bottle for works.
20-30 seconds of swishing with this mouthwash will freshen your breath and neutralize the bacteria in the mouth. You can apply it directly to the sore tooth for relief.
3. For Healthier Teeth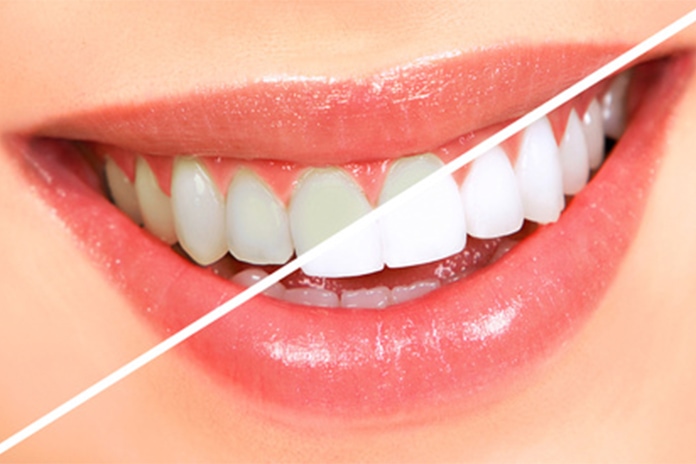 Want glowing, white teeth? But don't want to use those kinds of toothpaste with nasty bleach? Well, most cosmetic types of toothpaste have hydrogen peroxide, which can cause tooth sensitivity in the long run.
So, why to waste money on them when you can use baking soda! All you need to do is put your regular toothpaste on the brush, sprinkle a little bit of baking soda to it and brush your teeth gently. It can transform your teeth to a shade lighter when used regularly. But if you have sensitive teeth, consult a doctor before embarking on this regime.
4. Treating sunburn
Mix four tablespoon of baking soda into 1-quart water and apply it in the sunburnt area. It gives instant relief. You can even use this mixture as natural a sunscreen. Just dab the mixture, apply on skin and you are good to go.
5. Treating skin problems
Have acne or blemishes? It can be quite difficult to deal with skin problems with such stressful lifestyle. And using cosmetics is about no benefit- they cause more harm! To tackle simple skin problems, opt for a natural baking powder cure.
Mix 1.2 oz. of baking soda with 0.7 and 0.5 oz. of magnesium carbonate and magnesium perborate respectively. Add lukewarm warm water to form the paste- like consistency. Use this solution to cleanse your skin on alternate days for about 15 minutes. It will certainly reduce skin problems over time and give you soft, glowing, younger looking skin!
Also Read: Maximize Health Benefits With Lunch Hour Break Workout.
For Beautiful Hair and Skin
1. Baking Soda Uses as Natural Deodorant
Does regular deodorant irritate your skin? Do you have black patches on your underarms? Then baking powder is what you need. Just add 3-5 drops of your favourite essential oil in three tablespoons of baking powder. Sprinkle water, if needed.
Then mixing it to create a misty solution. Apply directly on your underarms or spray a little on your clothes to get rid of body odor. You can even try Cedar Wood Essential Oil for this purpose.
2. Baking Soda Uses as Shampoo
Regular use of hair products such as styling creams, conditioners, shampoos, etc. makes our hair dull and weighs it down. But instead of wasting money you can use something natural. It is quite easy. Just mix a teaspoon of baking soda to your usual shampoo and massage your scalp gently. And if you have rough hairs and try these olive oil hair treatments.
Wash hair just as healthy and pat dry. If you are up for something more natural, then have a DIY Baking Powder Shampoo. Simply prepare a dry shampoo by adding one tablespoon of baking soda with ¼ cup arrowroot powder and one drop any essential oil of your choice.
Apply the dry mixture to the roots of your hair with the help of a wide brush. While arrowroot powder soaks the oil on the surface of your hair, baking soda absorbs both the oil and odor, adding the luscious look to your locks!
Also Read- Using coconut oil as hair treatment
3. Baking Soda Uses as Body Scrub
Exfoliating or scrubbing your skin daily is the best way to remove dead cells and keep the skin soft and smooth. But using cosmetics and scrubbers from the market will do more harm than good.
So, use all natural homemade scrub with baking powder. For this, add two tablespoons of baking soda with one tablespoon of oatmeal along with a couple of tablespoons of water to form your scrub, which can be used effectively for eliminating dead cells from the surface of your skin. Doing this on a regular basis makes your skin softer, smoother and healthier.
4. Baking Soda Uses as DIY Nail Treatment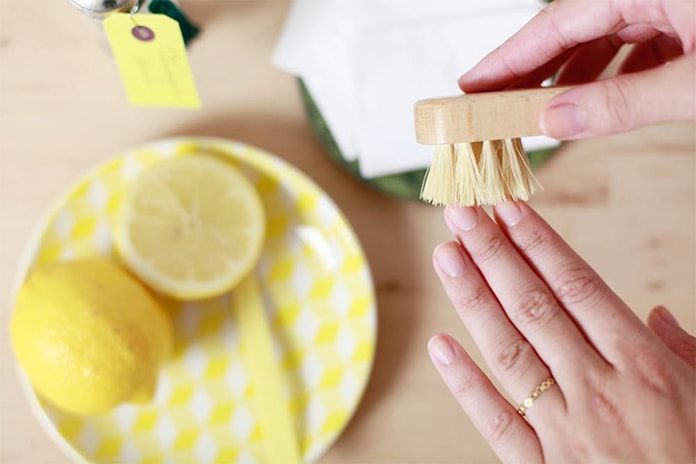 Treat your nails to a natural spa treatment with baking soda. Dab an old toothbrush in baking soda and brush your nails gently. Doing so will soften the skins while making them cleaner and whiter.
Have you ever listen about these baking soda uses? Try these ideas! Let us know your feedback.
Also Read: Find Out, How to Use Lemon As a Beauty Product? It's Amazing! 
Surprising Avocado Health Benefits, You Should Know About.