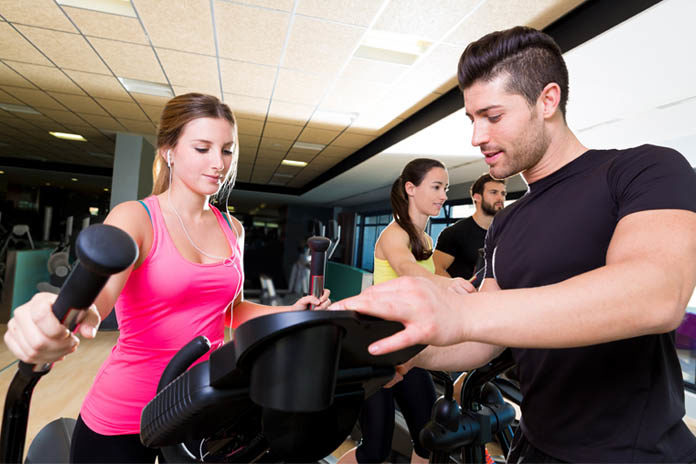 Beginner Workout Routine – Getting in shape is not a piece of cake. But it is definitely a rewarding experience. However, when it comes to workout and fitness, most people get confused with the sheer amount of information available online. That is why we have designed this beginner workout plan that will help you get in shape.
Related: Fitness Tips for Women.
Guidelines
This beginner workout routine is designed for the overall fitness development of an inexperienced adult individual who is new to the concept of bodybuilding. The majority of the exercises listed here are machine based.
This has been done intentionally, for an unconditioned beginner will have less stability in their joints and core respectively. Therefore, using machines will provide support to the body and promote better form on exercises. It will also help in isolation of body parts and muscle strengthening.
Remember to,
Perform this beginners' gym workout thrice a week.
Take one day off between each workout.
For health gains, perform three-four sets of 8-12 repetitions.
Take four to five seconds for completing one repetition combined with a complete range of motion.
Don't jerk weights, take it slow.
Take 30-45 seconds of rest between each set of each exercise and not more than 2 minutes between each exercise.
Routine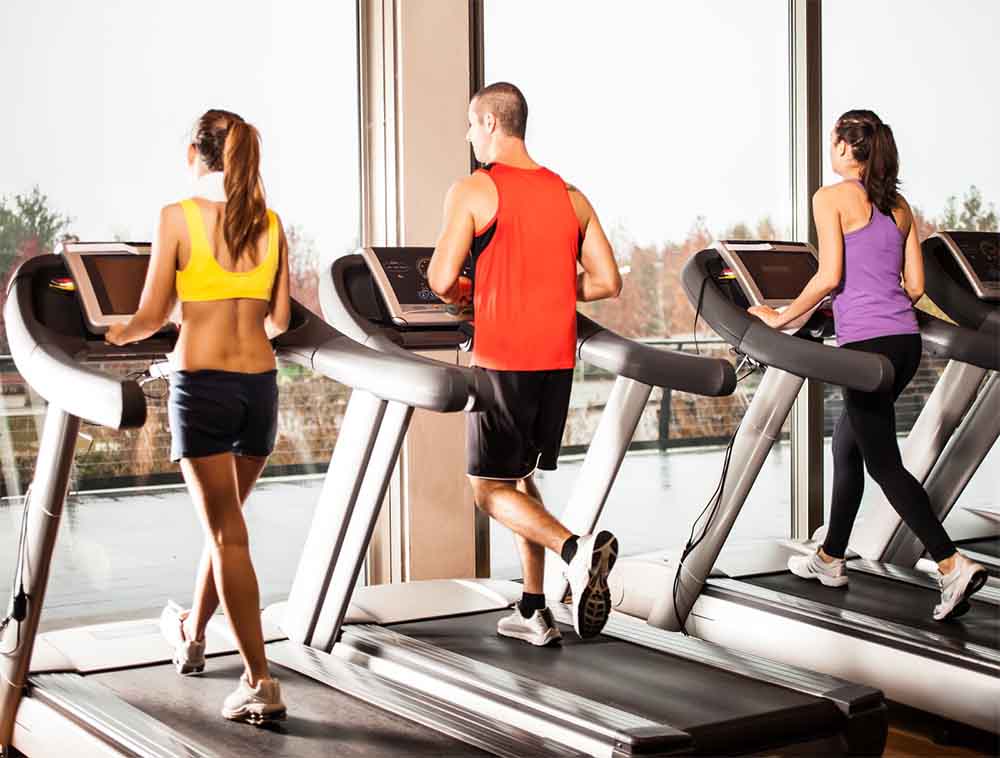 Elliptical Trainer or Treadmill – 5 to 15 minutes
Warm up by performing a moderately intense cardio workout using an elliptical trainer or treadmill. Progressively increase intensity or speed, before bringing it down and taking it up high again.
This beginner gym workout will work as an HIIT, which will increase your endurance, stamina, and heart function. For instance, you can walk for a minute, jog for two minutes, run for two minutes, walk for one minute and repeat the circuit again, increased speed over a period.
Inclined Leg Press Machine
Performed using a sled weight machine, this exercise works amazingly on your glutes, hamstrings, quadriceps and calves. Since your upper torso stays completely stationed, it strengthens your entire lower body. This exercise is important for your beginner gym workout plan as your legs have largest muscles in the body.
Leg Extensions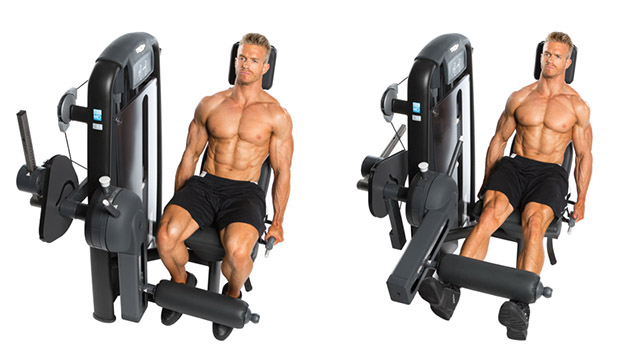 Leg extensions is an isolation beginners' exercise, which specifically targets your quadriceps. During the entire beginner workout routine, your torso remains fixed at a 70-degree angle against the back rest. This exercise only engages your quads and glutes and calves. That extremely helpful to strengthen your thigh muscles and help to reduce your thigh fat fast.
Lying Leg Curls

Excellent for isolating your hamstrings, this beginner workout involves moving your lower legs against the resistance bar positioned at the rear end. Similar to the above two beginner exercises, your torso remains stationary and in a face down position.
Wide-Grip Lat Pull-down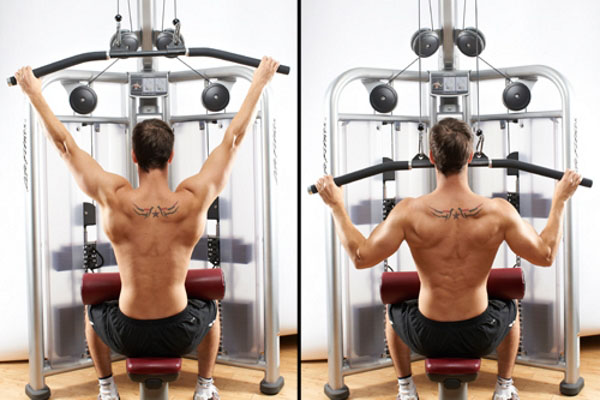 The wide grip lat pull-down is a foundation exercise for targeting your back. Try front and back variations after beginner running for best results.
Machine Bench Press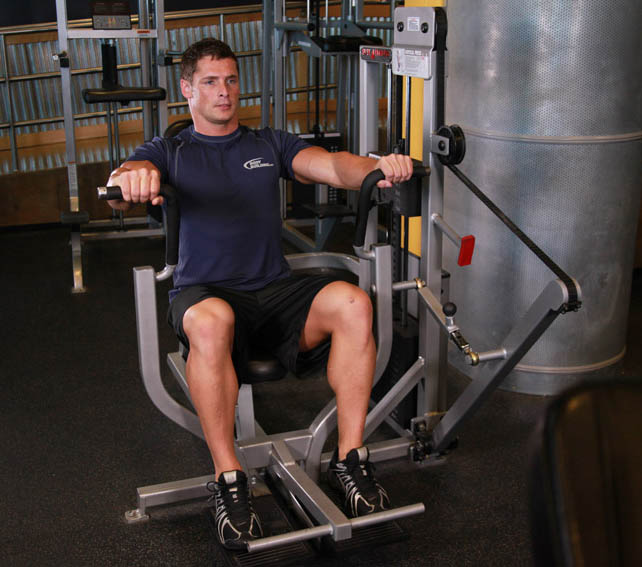 A great blaster beginner workout for shaping your chest and front deltoids. The use of this machine helps you in developing your form and provides equal distribution of weights on both hands while ensuring good posture.
Triceps Rope Push-down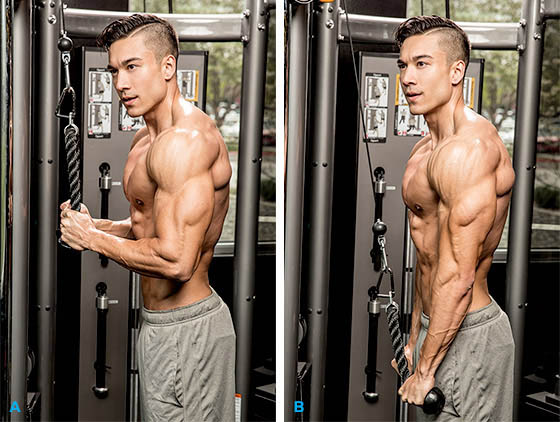 A great exercise to be included in your beginner workout routine, this one here is a variation of the classic triceps push-down, but with a rope attachment. Unlike, triceps push-down with a rod, which specifically targets the lateral head of your triceps, the rope variation allows for an overall development of triceps.
Machine Bicep Curl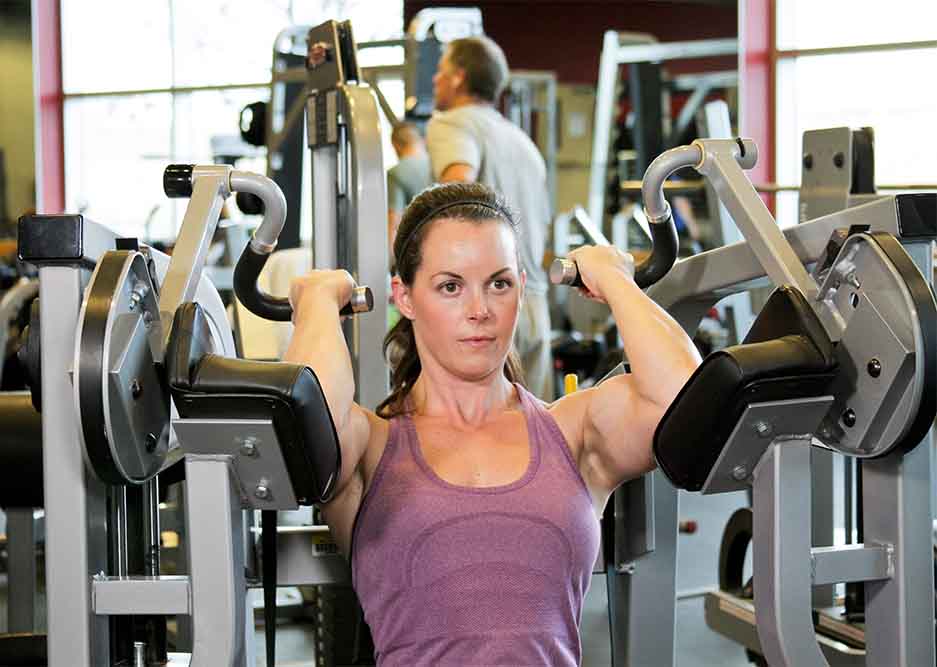 Similar to dumbbell curls, this beginner gym workout isolates your biceps while keeping all the muscle fibers in constant tension throughout its range of motion.
Machine Military Press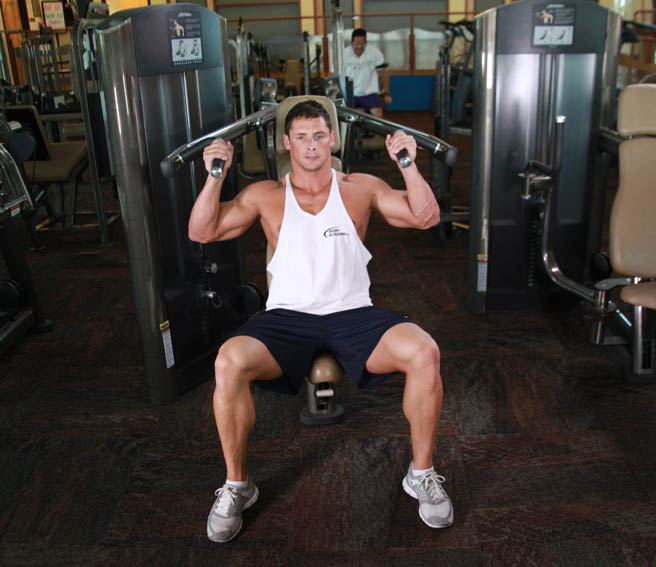 Compared to overhead presses, the machine military press allows you to lift heavier weights, resulting in explosive shoulder growth. It targets your entire shoulder region including all your deltoids, trapezius, and upper pectorals.
Abdominal Crunch Machine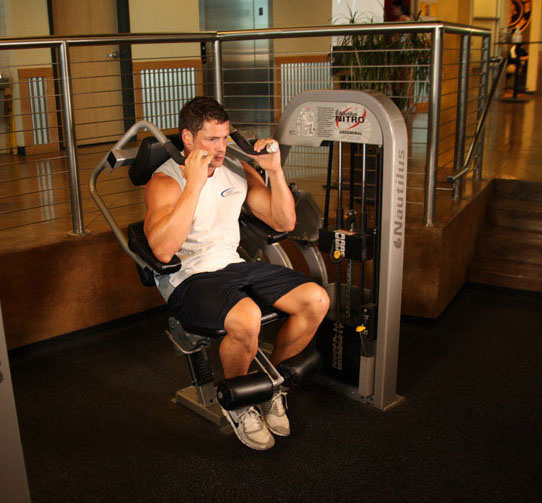 The range of motion offered by this machine is similar to the sit-up crunch. However, the advantage here is that the machine lets you add resistance for aiding in greater strength increases while maintaining posture.
Bicycle Crunch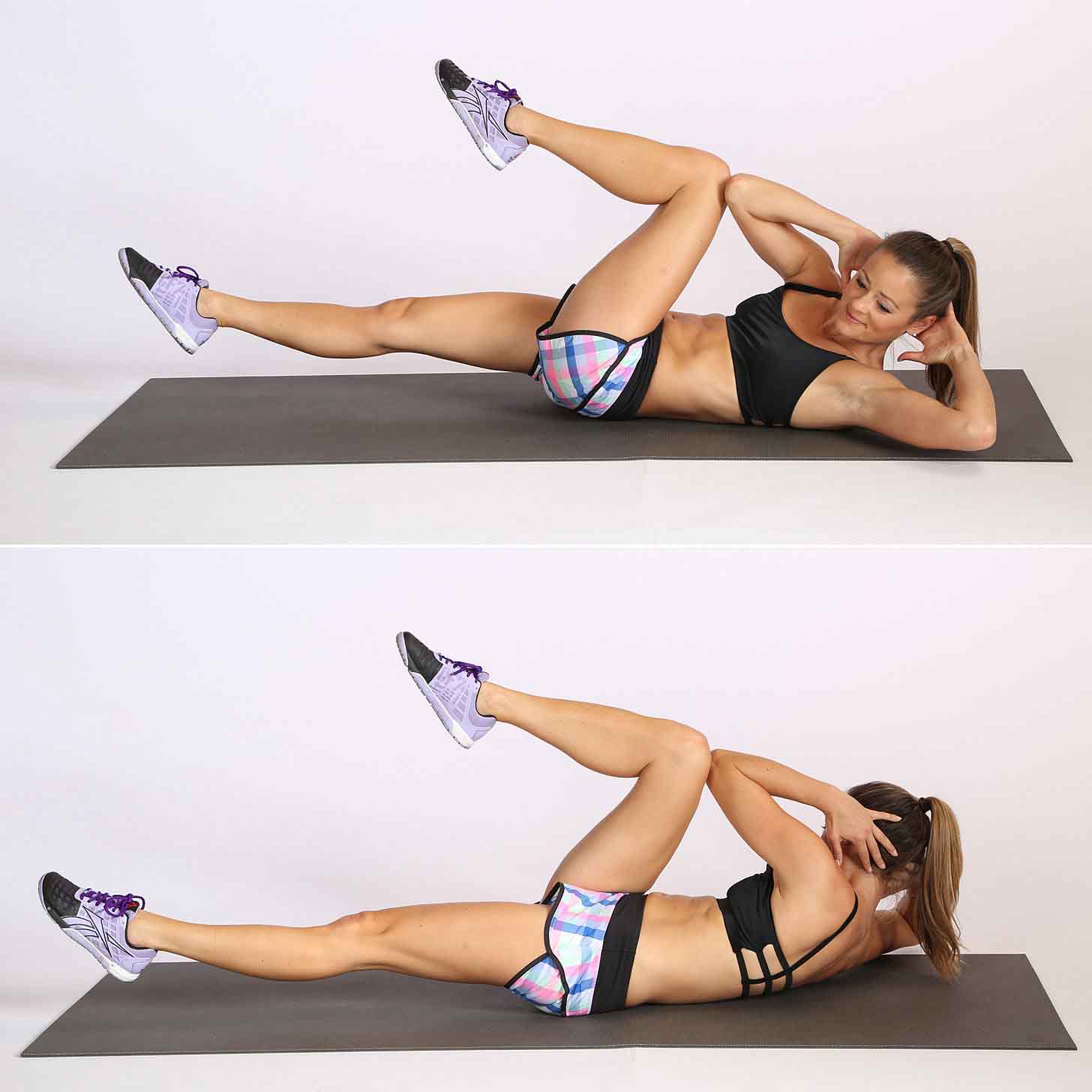 Bicycle Crunch is the only exercise in this beginner workout schedule that doesn't require a machine to be used. Its cross angular motion is what makes this exercise so intense and efficient.
Tips
Below are mentioned a few tips to ensure that you benefit the most using this beginner workout routine.
Perform these beginner exercises in the order shown, for its important to work out the larger muscles first and then move towards the smaller. If the smaller muscles get fatigued first, they would not be able to support the larger ones.
Stay hydrated. Make sure to consume 8-10 glasses of water daily.
Consume small balanced meal containing maintained proportions of protein, carbohydrates, fibers, and fats.
Don't miss out on the cardio workouts, for they are essential to stimulate weight loss.
Keep a record of your beginner gym workout plan, diet, and sleep patterns, for it helps you in developing a healthier lifestyle.
It is recommended that you keep a track of your progress by clicking progress selfies from the very beginning of starting this regime.
What are you waiting for? Go ahead and get started!
Also Read: Light Exercise Make You Live Longer.