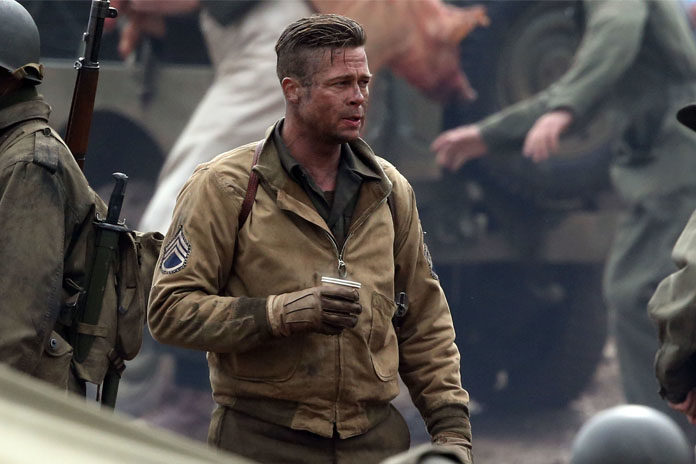 Brad Pitt Movies – If you see Brad Pitt, it is hard to miss the unmistakable charm and magnetic personality of the heartthrob. After all, he is among only three persons in the world (other being George Clooney and Johnny Depp) who were declared the Sexiest Men Alive twice by the People's magazine.
However, if you think Brad Pitt is just another Hollywood star just looks handsome on screen, then you cannot be more wrong.
Also Read: Paul Walker Movies To Watch.
Brad Pitt is equally known for his amazing sense of script selection and different movies as he is known for his drop dead gorgeous physique. The stardom of Brad Pitt extends beyond the US to the world where people eagerly watch and wait for Brad Pitt movies.
Today, we bring you 11 must-watch films of Brad Pitt which are sure to make you into one of his greatest fans:
1. Fight Club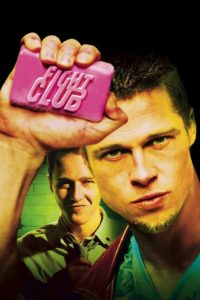 "The first rule of Fight Club is: you do not talk about Fight Club. The second rule of Fight Club is: you DO NOT talk about Fight Club!"
But, no article about Brad Pitt movies can be completed without talking about Fight Club. The film has become a cult among cinema lovers since its release with its message remaining poignant even today. The masterpiece by David Fincher is perhaps one of the best Brad Pitt movies.
Pitt played the role of a soap business person named Tyler Durden who is a drop dead gorgeous but deadly fighter at night, beating the pulp out of everyone in the Fight Club. The physical transformation which Pitt went through for this movie was just mind boggling.
A lean, mean physique with less than 6% body fat made Pitt a sensational fitness inspiration for thousands of fitness freaks all over the world.
However, more than his physical transformation, he utterly shocked everyone with his raw, intense and we must add, inspiring portrayal of a man frustrated with the consumerism and materialism in the modern world. The methods of Tyler were extreme to say the least but nonetheless many people feel punched in their guts with the hard truth hidden expressed by him.
The overall movie itself is perhaps the most eye-opening movies you will ever see in your life. At the end of the film, viewers find themselves speechless at the shocking ending, and you may have to give it a second watch to fully appreciate the depth of Fight Club.
2. Se7en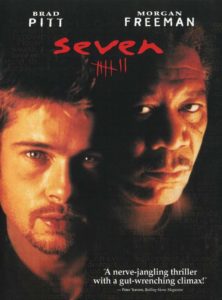 Se7en is one of the goriest, depressing, and violent films you will ever watch in your life. This was the first outing of Brad Pitt and David Fincher together in When you will read about the movie; you may initially think that it is just another movie about a cop and a detective teaming together to look for a serial killer.
However, David Fincher takes the tale of a serial killer to new distressing levels with his brilliant and nausea inducing description of murders and the use of dark tone in the film.
Yes, the movie boasted of a star cast like Morgan Freeman and Kevin Spacey who stole the real show with their awe-inspiring performances. However, Brad Pitt managed to shine through his portrayal of a young, hot-headed cop. You have to watch the movie yourself to appreciate the excellent portrayal of emotions by Brad Pitt in the famous climax scene.
Spoilers: Watch it at your own risk as you will not be able to get it out of your head for a long time.
3. Troy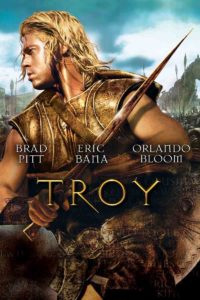 Playing the legendary Greek warrior Achilles for an epic period drama based on The Trojan War is no easy task for any actor. However, Brad Pitt surprised everyone with his portrayal of Achilles making Troy easily one of his best and commercially successful films.
Although Brad Pitt already has looks like a Greek God, he does not have a natural beefy and muscular body structure. He has always been on a leaner side with rock hard and well-defined muscles.
However, for Troy, Pitt went through an inspiring body transformation, once again enthralling fitness lovers after Fight Club. The Brad Pitt war movie was made on a budget of a staggering $175 million and went on to earn just short of $500 million worldwide.
This was despite the fact it only made $135 million in the US and was not considered a blockbuster. However, due to the star power of Brad Pitt in rest of the world, the movie is now the second highest grossing Brad Pitt film behind World War Z.
4. Inglourious Basterds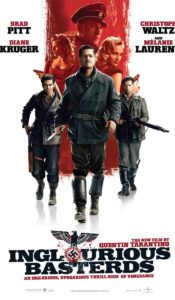 What do you get when you bring together the legendary Quentin Tarantino and Brad Pitt for an imaginative movie based on World War II? You get Inglourious Basterds. A crazy, psychotic drama based on an ingenious plot when a group of Jewish soldiers led by an Allied Officer Aldo Raine hunt down the Nazis for revenge. Moreover, who plays that officer?
Yea, you guessed it right. None other than Brad Pitt who managed to overwhelm the audience with his exceptional portrayal of an officer hunting Nazis. His superb acting with amazing accent won universal appreciation. His particular style of delivering his lines in this cocktail of comedy and drama was simply mind blowing.
If you are familiar with the works of Quentin Tarantino, we do not need to mention the level of craziness and genius which you can find in his movies. And Inglourious Basterds is not an exception to it.
5. The Curious Case of Benjamin Button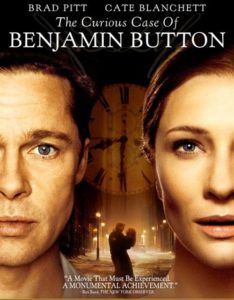 One of the most critically acclaimed as well as commercially successful Brad Pitt movies, The Curious Case of Benjamin Button saw Pitt playing the most challenging role of his career so far. He played the role of a man who was born old and started aging backward. The movie which was an adaption of a novel of F. Scott Fitzgerald went on to become a modern classic.
Brad Pitt joined hands with David Fincher for the third time in this movie after Se7en and Fight Club. It earned Brad Pitt an Oscar nomination for the Best Actor and became one of the best Brad Pit films. It was also nominated in thirteen other categories which included Best Picture, Best Director and Best Adapted Screenplay.
6. 12 Monkeys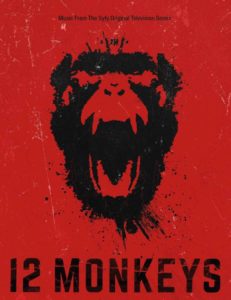 This was the movie for which Brad Pitt won his first Golden Globe for Best Actor in a Supporting Role for his brilliant portrayal of a patient in a mental hospital. The role of Brad Pitt in 12 Monkeys was not a lengthy one, but you cannot take your eyes off from him whenever he appears on the screen.
12 Monkey did not carry any pre-release hype despite the presence of Bruce Willis. However, this modern sci-fi thriller was a surprise hit in the year 1995 and is considered one of the best movies of sci-fi genre involving time travel and a spread of the virus.
7. Moneyball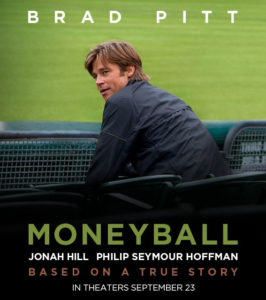 Moneyball is perhaps one of the most unconventional sports inspirational stories to hit on the celluloid. It is based on a true story about a baseball team called Oakland Athletics. The manager of the team Billy Beane, brilliantly played by Brad Pitt, is short on cash and without any funding support.
So, he decides to go against the tide and selects players based on a computer algorithm for a major baseball league tournament.
Directed by Bennett Miller, Moneyball won the appreciation of critics as well as the audience for being a flawless cinematic beauty. Having released in 2011, it is one of the recent Brad Pitt movies which saw him playing a yet another different role.
The movie once again highlighted his superior sense of script selection and choice of films. It also earned him an Oscar nomination for the Best Actor. The film was nominated in 5 other categories including Best Picture, Best Editing, Best Writing, and Adapted Screenplay.
8. Ocean's Eleven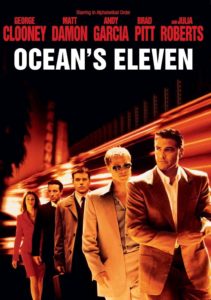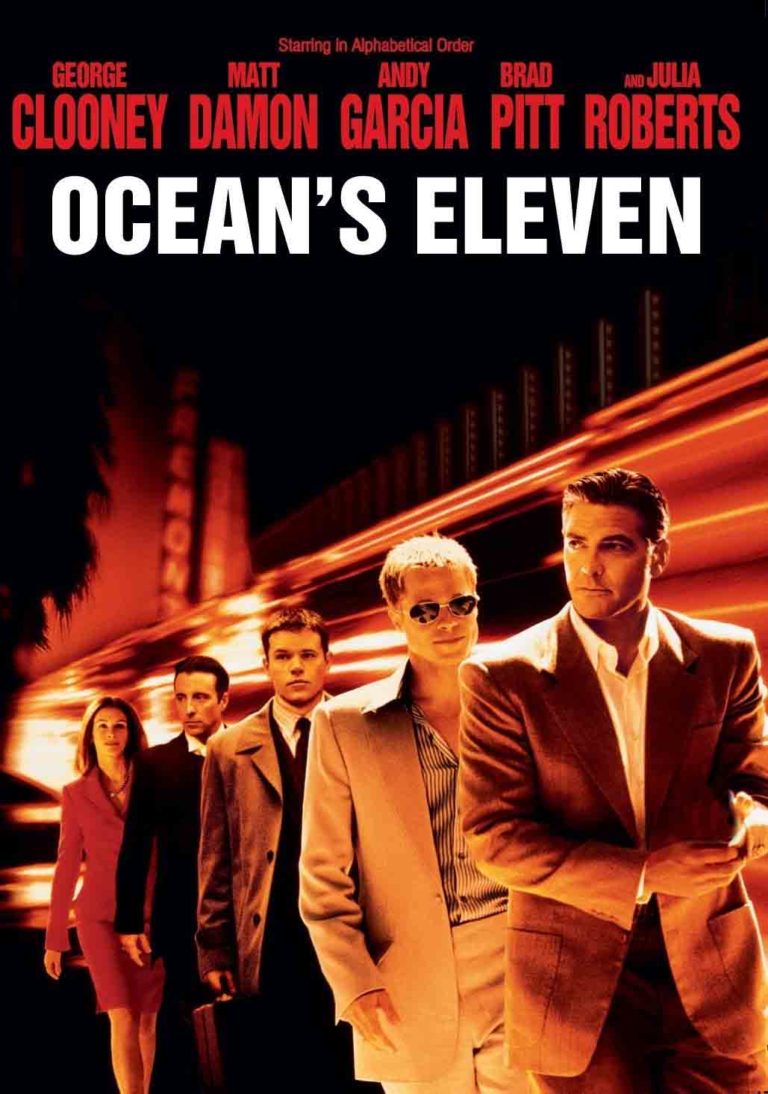 Ocean's Eleven might just be a typical heist movie, but it is one of the finest and coolest heist movies to hit the big screen. A huge credit goes to the perfect ensemble cast which was a long time in 1999. A suave looking George Clooney with the icy cold Brad Pitt made a deadly (and stylish) combo in the movie.
Unlike his other roles, Brad Pitt looked more like his real self in this film. He played the role of Rusty Ryan– an incredibly looking handsome character of a highly skilled con artist fluent in Mandarin. Due to the amazing success of the movie, it went to have two more sequels, but none could replicate the success of the first film.
9. World War Z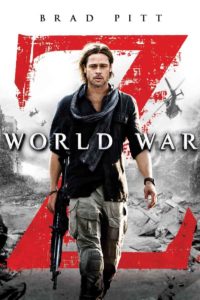 World War Z is a typical apocalypse movie with a zombie story, yet a convincing plot, characters, and screenplay make it an enjoyable watch. Brad Pitt plays the role of a former UN employee who tries to save the world and his family from a zombie pandemic.
The movie is not a classic in strict sense or favorite of critics but is one of the most successful commercial Brad Pitt movies crossing $500 million collections on the worldwide box office and breaking the record of Troy. The film, once again, highlighted the stardom of Brad Pitt outside the US in rest of the world.
10. Mr. and Mrs. Smith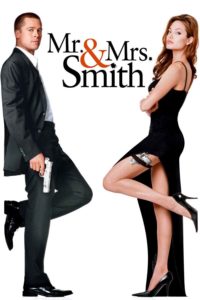 This could be one of the most widely known Brad Pitt movies all around the world. It may not be a cult classic like many of the Brad Pitt movies in this list, but it is a supremely entertaining popcorn flick.
Moreover, the fans of Brad Pitt also remember this film because of the female lead, Angelina Jolie. It was on the sets of Mr. and Mrs. Smith where Angelina Jolie and Brad Pitt met for the first time.
During the flick as well as after it, their romance bloomed which resulted in seven years of dating life with six children (three adopted). Eventually, the couple got married in 2014 in a quiet ceremony away from media.
Interestingly, Mr. and Mrs. Flick also saw them playing the role of husband and wife. In the movie, though, they later find out that they were assassins who were on a mission to kill each other!
11. Legends of the Fall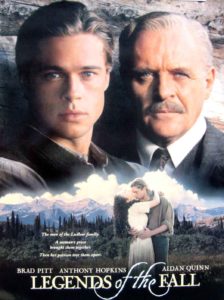 Many people consider Legends of the Fall as the best performance of Brad Pitt comparable to the likes of Fight Club. It is one of the movies from the earlier part of Brad Pitt career in 1994 but known for establishing him as a bankable star in Hollywood. He had already become a name after his role in A River Runs Through It which came two years before Legends of the Fall.
The movie was in the era of World War I Brad Pitt played the role of one of three brothers whose lives were affected by history, betrayal, love, war, and nature. The drama movie boasted of a beautiful cinematography and fantastic performances from its leading star cast which also boasted of Anthony Hopkins.
This year we are going to witness the magic of Brad Pitt again on screen with two upcoming movies coming up in consecutive months in October and November. In October, a documentary by Terrence Malick called Voyage of Discovery will hit screens.
In the following month, in Allies, we would once again see Brad Pitt playing an assassin who kills German officials in World War II era.
Before these Brad Pitt upcoming movies, the above list of must-watch Brad Pitt movies will remind you of the capabilities of the Hollywood heartthrob in front of the camera.
Also Read: Angelina Jolie Tattoos.