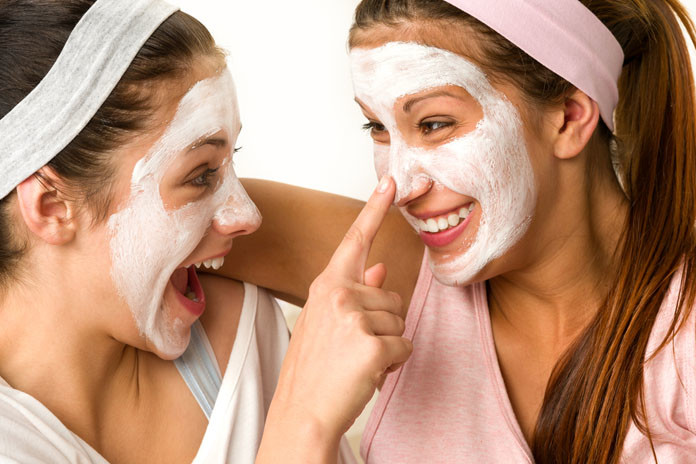 Organic Face Masks – We all suffer from different facial skin problems. As the weather changes so does the texture of our skin. For each of us, the problem is different. Ranging from itchy, flaky, dry, oily, burnt, rough and hardened, etc. And if you are looking for how to make face masks? here's there some of organic face masks recipes.
Here are some DIY completely organic face masks. Try some of these to get the perfect smooth radiating skin that you have always desired. All in less than fifteen minutes. These masks are pure natural homemade facial also. Moreover, we have also covered some of the best and easy-to-follow beauty tips for face. These tips will surely help you along with these organic face masks.
Start right away
Dry Skin Moisturiser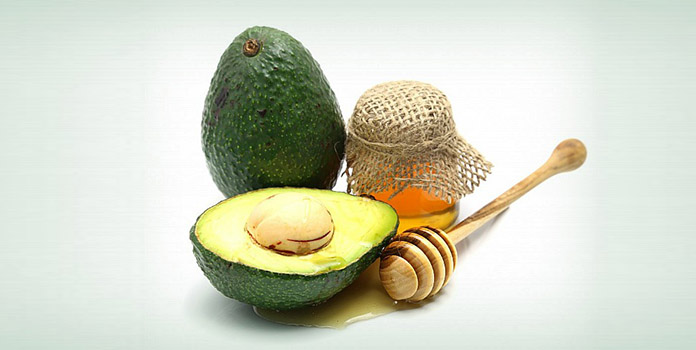 The avocado and honey mask is the perfect solution for dry, chapped skin. The organic face masks helps in replenishing moisture to curb the peeling and scaling. The oils of coconut and avocado along with honey do wonder for dry skin. Moreover you can use avocado hair mask to keep your hairs healthy.
To prepare this mask, take half of a ripe avocado, two tablespoons honey and half a teaspoon of coconut oil. Mix the honey and coconut oil with the finely mashed avocado cream. Avoiding the eyes, apply this paste on your face. After ten to fifteen minutes wash face with warm water for great skin.
Skin Soothing Mask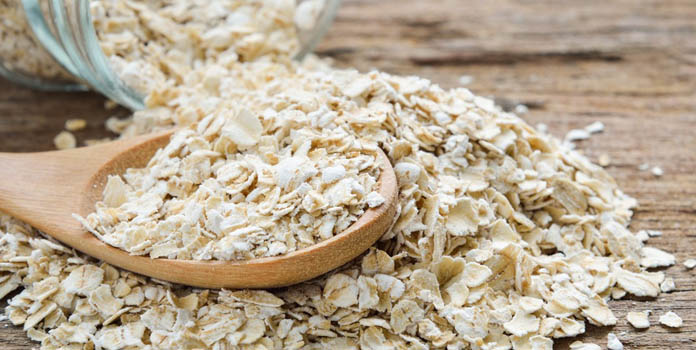 One great ingredient that cures skin rashes, itches and sores is oatmeal. During the hot summer months, skin tends to get rough, dry and itchy with eczema breakouts. While during the cold winters rosacea is big trouble. Rosacea makes skin red, freckled and uneven. An oatmeal mask is a simple and inexpensive way to relieve your ailing skin.
For summer, soak up the 1/3rd cup of instant oatmeal in half cup hot water. When absorbed completely add one tablespoon honey and a couple of tablespoons of plain yogurt. Blend to make a smooth paste. Apply organic face mask to your face for ten minutes before washing up with warm water. The mask is helpful to get rid of eczema anywhere on your skin. Its a easy and effective face mask also.
For winter, blend two tablespoons of instant oatmeal and plain yogurt along with a tablespoon of apple cider vinegar, this stabilizes the pH of your skin and a teaspoon of honey. To this add hot strongly brewed green tea as required to make a smooth paste. Leave the mask on your skin for ten-fifteen minutes before you wipe off with a damp cloth. Use cool or warm water avoid soap instantly.
Rejuvenating Mask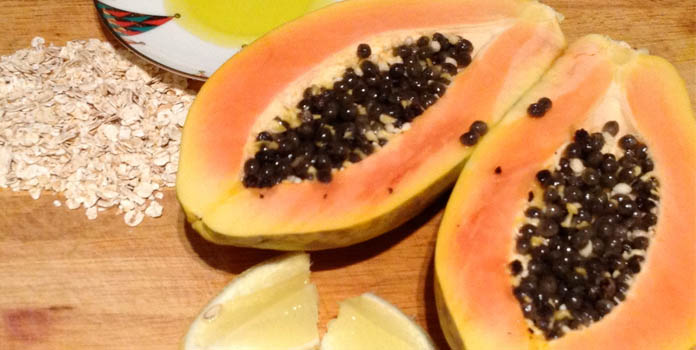 Get beautiful glowing skin and an amazing complexion. Try the rejuvenating papaya mask, which is abundant in antioxidants. The papaya enzymes help remove dead skin to get a superb shining skin. Papaya is a great ingredient for skin and you can use it in homemade face mask category also.
Take half a ripe papaya, peeled, seeded and pureed. Half a teaspoon of honey and a quarter teaspoon of lemon or lime juice. Mix well together to make a smooth paste. Evenly apply all over face and wash after ten-fifteen minutes to get best results.
Acne clearing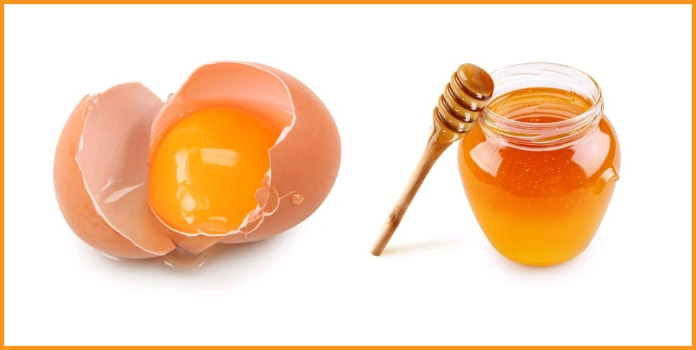 Damaged skin, acne, blemishes and scars all rob the beauty of our faces. This all natural easy to make at home mask will give your skin a makeover.
Take one egg white, egg white repairs and hydrates skin while reducing wrinkles and-and radiating it. A teaspoon of lemon juice which works as an astringent and half a teaspoon of honey. Honey is a good antiseptic for the skin which also moisturises and lightens skin.
Whisk up the ingredients together in the bowl to make it frothy. Before applying it make sure to wash your face with warm water.
Avoid the sensitive areas of your face. Keep the mask on for 10-15 minutes or until completely dry. Then wash off with warm water. To get a smooth, shining skin.
Detoxifying Mask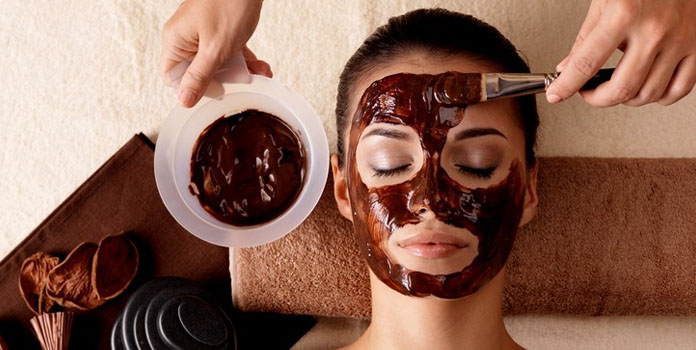 The mocha mask detoxifies the skin amazingly. While caffeine brings down inflammation and sores. Yogurt moisturises and cocoa curtails ageing. This is one of great organic face masks.
Take two tablespoons of ground coffee and cocoa powder each, a tablespoon of honey and three tablespoons of yogurt. Blend them nicely together. After ten minutes of application wash off with water. The remaining mask can be used as a scrub on the face, arms and neck as well.
The Oily Skin Mask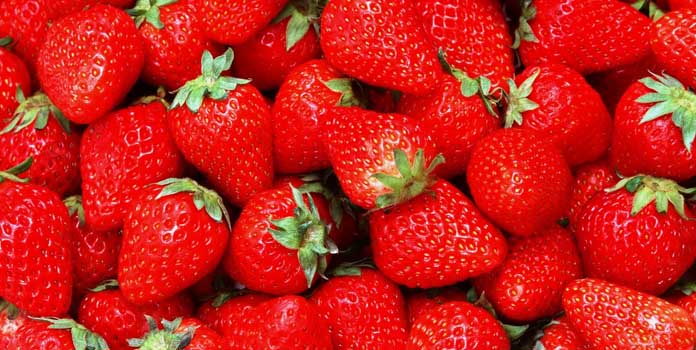 Love a strawberry smoothie? Yes, we all do. As good as it is for our health. It is quite beneficial for our skin too.
Strawberries are rich in salicylic acid which cures acne prone or oily skin. The lemon juice patches up pores. Moreover, we all know the goodness of honey and yogurt by now.
In one-fourth cup of mashed strawberries add one tablespoon of honey and yogurt and 2 tablespoons of lemon juice. Evenly mash the strawberries with a fork to avoid it from being runny. Keep the mask on for eight to ten minutes. Wipe face with a warm damp cloth and splash with cool water.
The Cool Manly Organic Face Mask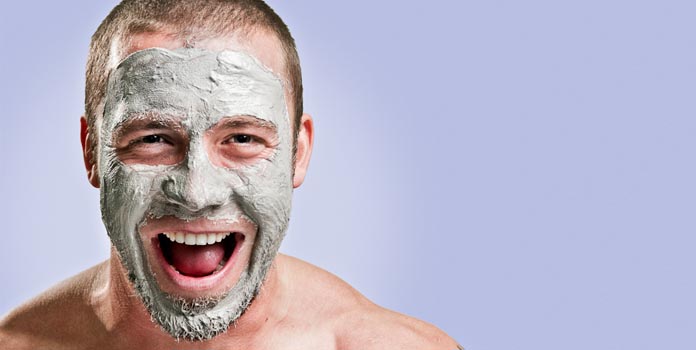 Men do not moisturise regularly. Also, when their skin endures the cold winter months, it hardens. The other problem they face is razor cuts. The cucumber cools the skin and pacifies razor burns. The yogurt, on the other hand, softens and moisturises skin.
Peel and blend half a cucumber to a pulpy texture. Add a tablespoon of full-fat yogurt to this to make a paste. Leave mask on for ten-fifteen minutes, and then wash face with warm water. It is an easy to prepare the organic face masks for guys.
Also Read: Top Ten Face Masks for Glowing Skin