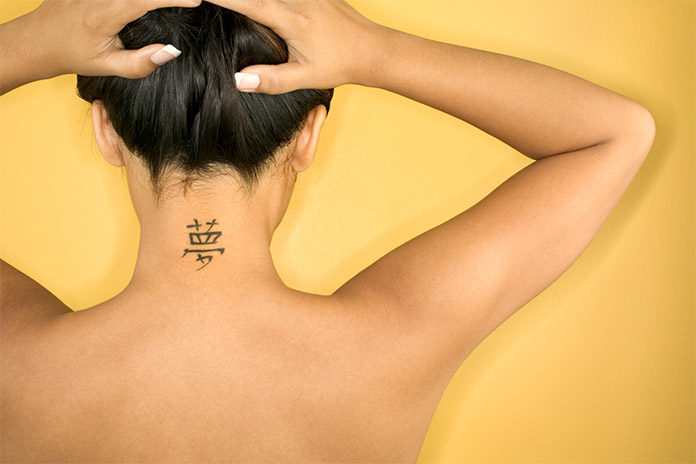 Small Tattoo Ideas – Gone are the days when tattoos were considered outside the norms of society. With celebrities like Angelina Jolie, Adam Levine, and others flaunting their tattoos, people have accepted them as a reflection of one's attitudes and thoughts.
However, if you do not have a tattoo, getting one might seem difficult, especially if you are unsure of the designs then you can try simple mehndi designs. Or, we have combined a set of small tattoos to help you get started. Whether you are new to tattooing or need something short and sweet, these small tattoo designs are a must try for you.
Small Tattoo Ideas for Men and Women
An Anchor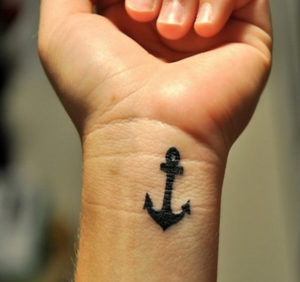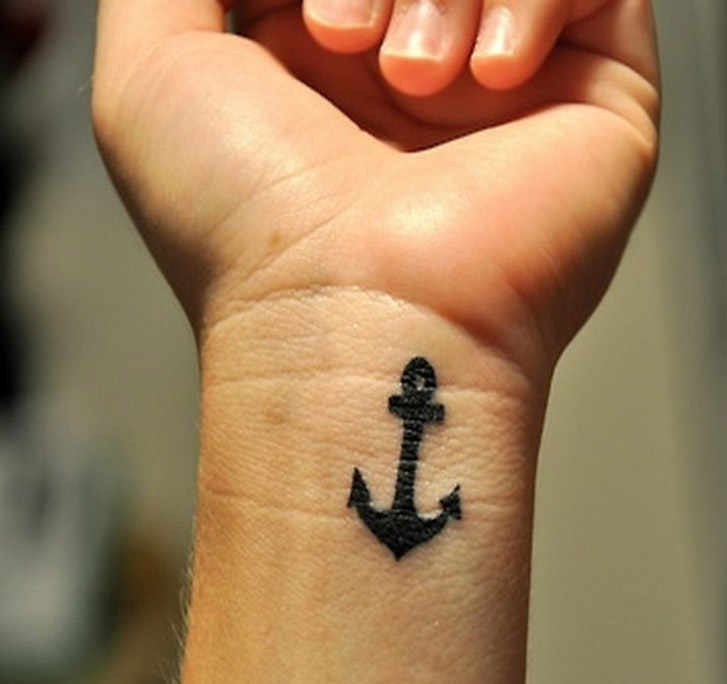 If you are new to the idea of tattooing, try getting small arm tattoos like this one. A single anchor on your wrist will look great, add some manliness to your character and if you like tattooing, you can complement it with other small tattoos as well.
Chinese Tattoos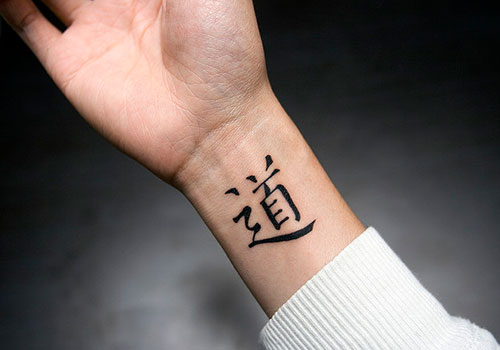 This is a small tattoo idea for men who want their tattoos to hold a strong meaning. A Chinese tattoo can be small and convey some deeper meaning. At the same time, it is private in the sense that not many people will know its meaning.
Hawaiian Inspired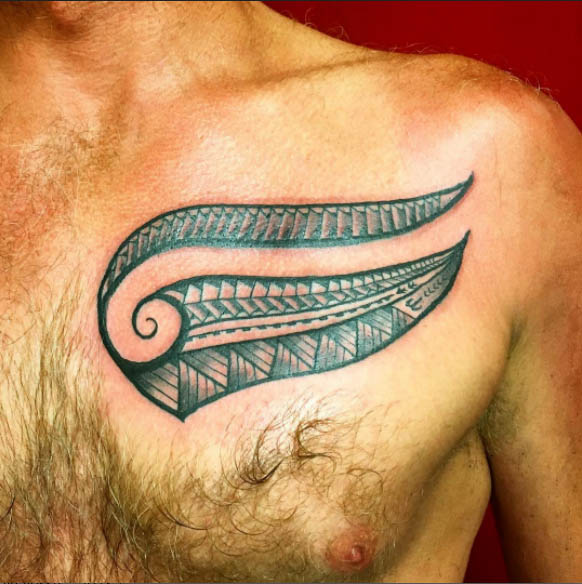 If you are a free spirit, then this is one of the best small tattoos for you. It is perfect for those who a chiseled chest and can be flaunted or kept private depending on your needs. With detailed shadowing and Hawaiian nature elements, this one captures attention.
The Sun God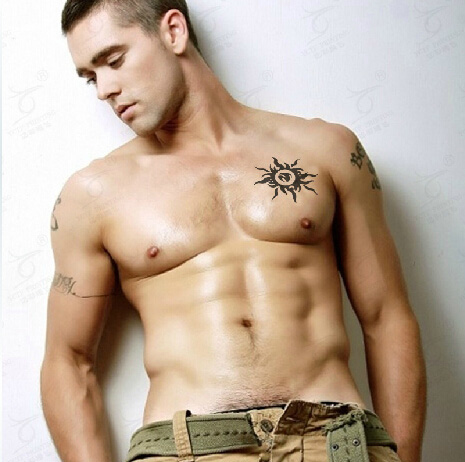 You do not have to get small arm tattoos if you cannot show them off at work. However, you can still have a tattoo and look professional. Just like this one. This sun god tattoo has a sun imprinted on the chest. It is dark, broody and detailed- all at the same time, making it a good small tattoo design.
The Lion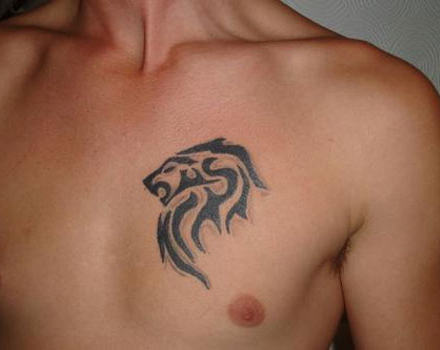 Quite often, animals are tattooed on a large surface, especially if you are getting a colored tattoo. However, you can show your animal spirit with small tattoo ideas as well. This lion tattoo is traced and free-spirited. The roaring action with a large, shadowed mane gives it an edge.
Stars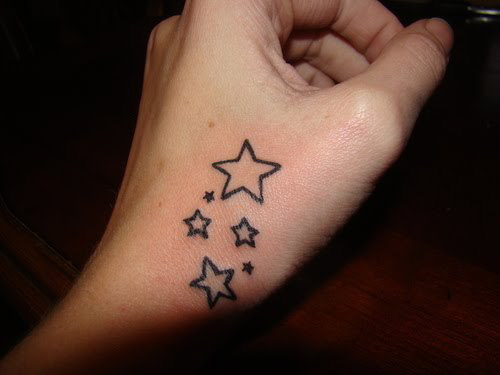 If you dream of reaching the stars, show it on your arm! This is a tattoo small enough to take just a little space in your hand. The stars look beautiful, and they are not gender-biased. So, you can use them to truly reflect your attitude.
Also Read: Aftercare of the tattoos
The Howling Wolf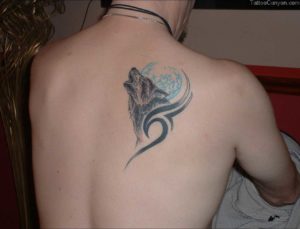 This is one of those small tattoo designs for men that's just so stark and attention grabbing. The howling wolf in the moonlight is a great small tattoo idea. You can get it on your back or your front, depending on what you like.
The Triceps' One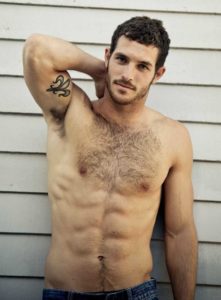 Show off those Triceps with these small tattoos for men. This one looks chic and classy. At the same time, it can be given shadow touches and even kept colored to emphasize your toned, chiseled and sexy body.
The Chakra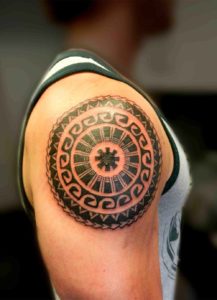 Similar as the mehndi designs, the Chakra tattoo might seem common, but each of it is unique, and you can have beautiful elements to add comprehensive detailing to it. For instance, this chakra is a small arm tattoo that has its uniqueness. The addition of lines, circles and a turbine style gives it an edge.
Small Tattoo Ideas for Women
The Back Butterfly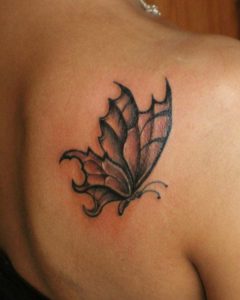 Women are free to fly and rule the world. Show that off with this stunning cute small tattoo. With the use of shadowing, this butterfly has been given ethereal wings and looks great on the back.
Also Read: Butterfly Tattoos Representing Nature & Beauty
A 3D Knot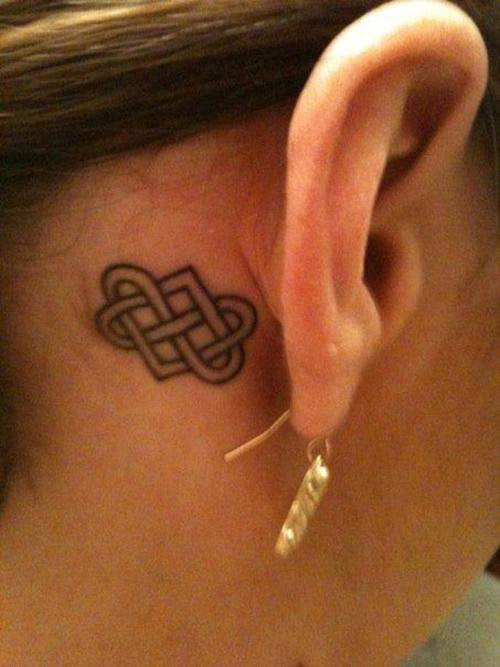 If you are not aware of tattooing and need something that can be concealed, then try this small cute tattoos idea. This one looks great, and it has such an element of surprise. The 3-D knot can be concealed by leaving your locks open.
Being Hopeful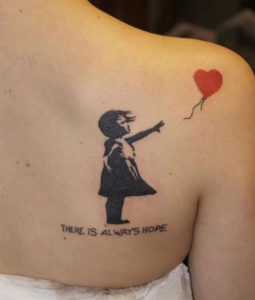 Elaborate and so deep, this is one of the best small tattoo ideas for women. If you have ever felt hopeless, then this tattoo will remind you that there's a lot to discover in life. The tattoo has a beautiful girl with black shadows and features a light red heart balloon.
An Owl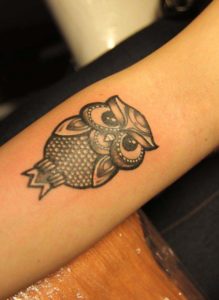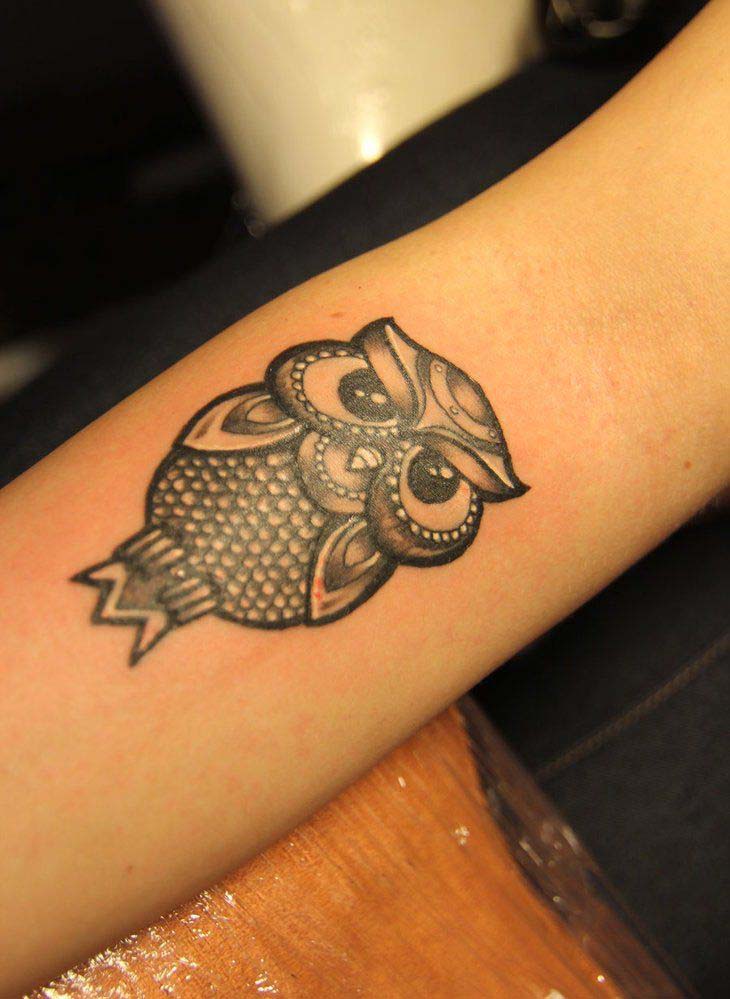 Ready to experiment? Then try this small tattoo idea. An owl on the arm is quite funky, and you can use its eyes to depict your attitude. This owl can be added to your back as well. When getting an owl, make sure that you focus on the fine details, such as the feathers and the eyes.
The Shoulder Birds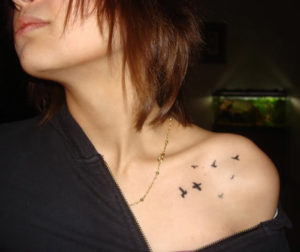 Flying birds can be indicative of your free spirit, which is the reason why this tattoo small is so popular among women. The shoulder birds can be inspiring and give you wings whenever you feel sad or weak. Plus, you can have them in a singular or multicolor pattern.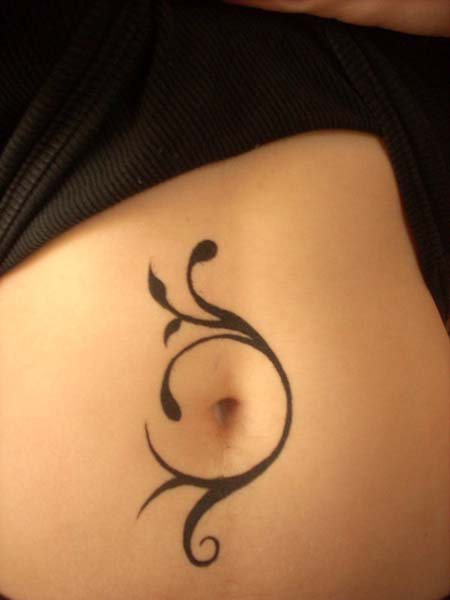 It is quite an interesting small tattoo design because you can conceal or show it off whenever you want. The chic tattoo is simple, inspiring and encapsulates your navel. The slight floral design gives it a desirable amount of feminity, and if you like, you can always have other designs incorporated with it.
A Bow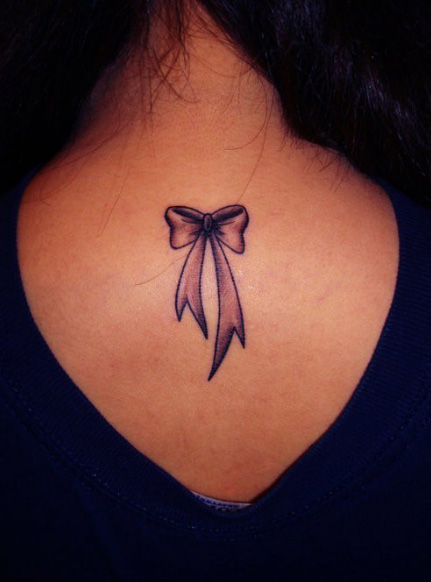 The classic bow makes for a beautiful neck or back small tattoo. This is one of those utterly attractive small tattoo ideas for women. The right amount of shading makes it look straight out of a pencil shading book. That is how cool this is.
The Fairy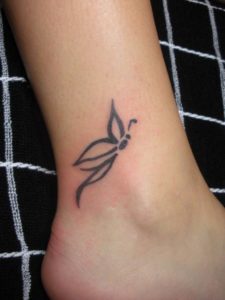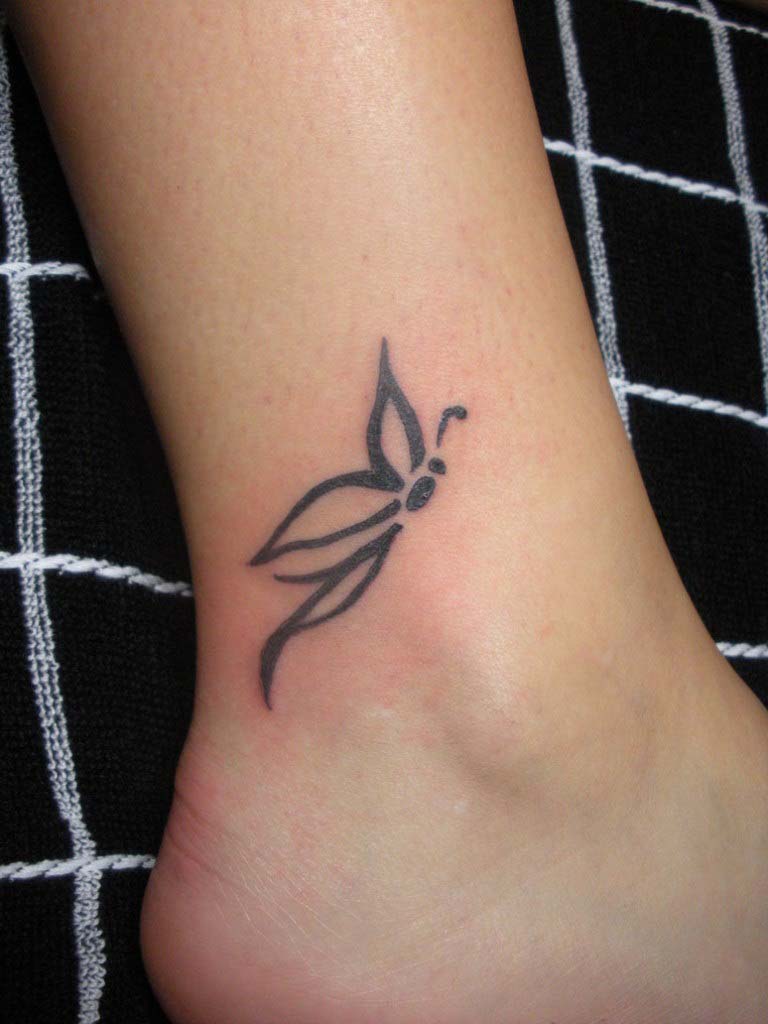 Women are such angels tattoos, and a fairy tattoos can be on your feet as well. This is a cute small tattoos design that looks so beautiful on a woman's feet. The tattoo is invariably small, and it easily adds beauty to your persona.
Which one of these tattoos is your favorite? Do let us know in the comments section below.
Also Read: Koi Fish Tattoo with Meaning