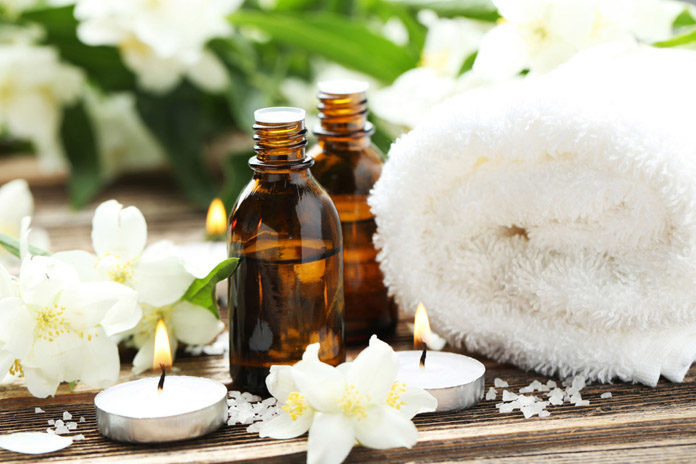 Tea Tree Oil For Acne – Are you troubled by the red breakouts, especially on your face and neck? It is the typical picture in the age group of 18-50, in men and women alike. This is called cystic acne, the most severe form of acne. Tea Tree Oil for acne is identified as the most effective treatment.
Related: What is Acne?
Home Remedies to Get Rid of Ance.
Even though Tea Tree Oil might take longer to cure, it will have fewer side effects on your skin! So tired of searching for permanent remedies for your cysts and acne?
Tea Tree Oil is just the right answer for curing acne on your face. If you are using Tea Tree Oil for the first time on your skin, put a drop of the Oil on your wrist, spread around and leave it for a few hours to see if you are allergic to it
How Does Tea Tree Oil Help Cure Acne?
Tea Tree Oil reacts with the skin in the same way as topical antibacterial treatments and creams. It cleans the pores and kills the bacteria and germs.
It also fights off MRSA (Methicillin resistant Staphylococcus aureus), a powerful bacteria strain that has proven to be highly resistant to many of the more common antibiotics.
Why is Tea Tree Oil Good Against Acne?
Antibacterial & Antifungal Property: Tea Tree Oil is an essential oil. It is also called as melaleuca oil and is a native of Australia. It has antibacterial and antifungal properties which make it antiseptic too. It is also balsamic, cicatrizant and noncomedogenic, therefore it does not clog pores on your skin and helps to remove skin infections.
Soothes your Skin: Tea Tree Oil penetrates deep into your skin. It dries out all your blackheads & whiteheads as well as disinfects and soothes the skin. It helps in removing dead skin cells from your face.
Maintains Natural Oil in Your Skin: Application of Tea Tree Oil does not dry up the skin or strip off the natural oil from your skin. By checking the oil production of sebum glands on the skin, it controls the appearance of acne.
DIY Tea Tree Oil at Home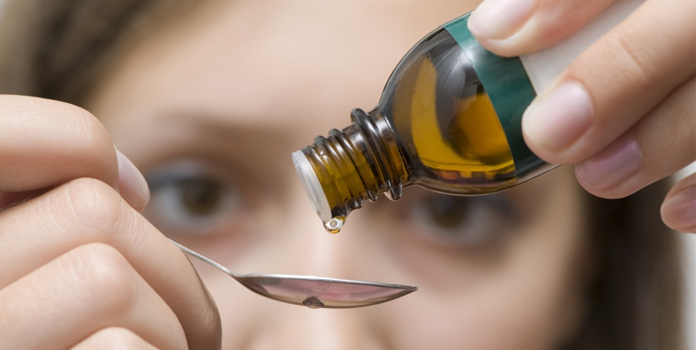 Tea tree oil for acne cure can be prepared at home through simple steam distillation. So, what are you waiting for? Just follow these easy steps and DIY tea tree oil will cure all your acnes and cysts.
Take a large pot. Put fresh tea tree leaves in it and fills it up with water. Place a vegetable steamer in the pot on top of the leaves and water. Place a measuring cup inside the steamer. Put the lid of the pot upside down.
So that the top of the lid it was touching the measuring cup. Keep boiling the water. The water will convert into steam and will slide from the handle, into the measuring cup. You can also keep four ice cubes on top of the lid to quicken the steam condensation.
Once all the ice has melted turn off the heat. Lift the measuring cup. Pour the measuring cup contents into a separating funnel, with the stopcock at the bottom of the pipe closed. Close the top of the tube and shake it vigorously. Invert the funnel and open to release the pressure from the funnel. The oil will float on top of the water.
Place a glass bottle beneath the stopcock and remove the water. Pour the oil into a tinted glass bottle. This process can be repeated up to 3 more times to get more oil from the leaves.
Tea Tree Oil Magic Skin Combos
If you buy 100% pure Tea Tree Oil, it will be mentioned on the label never to use it undiluted. This is because Tea Tree Oil is a strong oil and can irritate your skin. It is very crucial to learn how to use tea tree oil for acne properly. Even though it is effective, it should not burn your skin.
Let us look at a few such magic Tea tree oil combinations for getting back your flawless skin –
Tea Tree Oil Facial Cleanser – Mix a few drops (2, 3) of Tea Tree Oil in your regular cleanser to clean your face. This will eliminate dirt from your skin and reduce the chance of getting acne.
Tea Tree Oil Toner – Take 3-4 drops of Tea Tree Oil, ¼ cup Apple Cider Vinegar and ¼ cup distilled water in a spray bottle and shake well. Apply this toner on your face with the help of a cotton ball will help you remove acne cysts.
Tea Tree Oil Facial Scrub – Take a small bowl and mix 10 drops of Tea Tree Oil, 1/8 cup of olive oil and ¼ cup of sugar. Mix this well and apply preferably before bed time.
First, you have to wash your face with clean, cold water. Apply the scrub on your damp face only but leave the areas around your eyes, nostrils and hairline free.
Massage this scrub with circular movements for 3-5 minutes. Wash it off with cold water and repeat this procedure once a week at night to cure your acne.
Tea Tree Oil Face Masks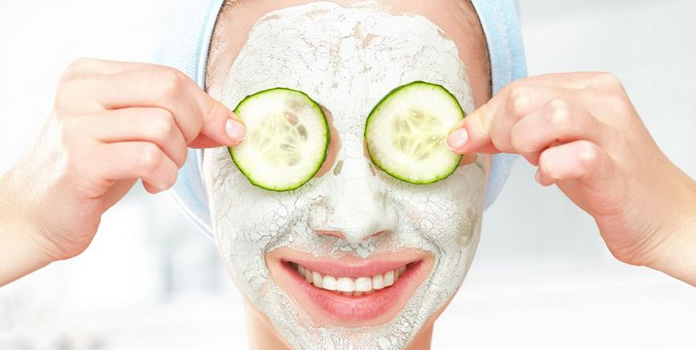 Facial Mask No. 1
Take an egg white and add 4 drops of Tea Tree Oil to it and whisk it well. Apply this mask on your cleaned face and leave it for about 20 minutes. Rinse it off with lukewarm water.
To get rid of acne, use this mask regularly once a week for 2-3 months.
Related: How to Make Face Masks? A Complete Guide
Facial Mask No. 2
Use Honey and Tea Tree Oil in 1:5 ratios. Mix it well and apply on the face. After it dries up, wash off with tepid water.
Facial Mask No. 3
Add 2 drops of Tea Tree Oil with 2 teaspoons of Aloe Vera Gel. Application of this mask directly on your acne will help to clear it off.
Facial Mask No. 4
Mix 2 tablespoon of green clay powder with 3 to 4 drops of Tea Tree Oil. Add enough water to make the clay into a paste. Apply this mixture on the skin and leave it for 20 minutes and wash it off. Do not use this mixture too often as clay has the property of drying the skin.
Also Read: Easy Face Masks.
Tea Tree Oil & Coconut Oil Massage
Take a teaspoon of Tea Tree Oil and mix it with about 9 teaspoons of Coconut Oil. As Coconut Oil has 2 acids – lauric and capric acids that act as disinfectants against acne as well as Vitamin E, it helps to keep the skin healthy. Soak a face towel in hot water and squeeze out the excess water.Cover your face with this towel to give a steaming effect.
Apply the Tea Tree Oil and Coconut Oil mixture on the face and massage for about 10 minutes in a circular motion.Wash your face with lukewarm water.
So bring home as soon as you can, this wonder tea tree oil for acne and acne scars. It is an incredible solution to all your acne problems in a most natural way. Be beautiful gorgeous you by using these mesmerizingly easy tips. Shine on!
More On Face Masks: Organic Face Masks.