Almond oil for hair: Human hairs are one interesting part of a human body. Essentially they are dead tissues. However, humans have a curious obsession with their hairs. Many people consider them to be an integral part of their personality.
And, rightly so, a head full of healthy, thick locks does add a certain charm to the overall persona of any person. You must have tried various hair care products to keep your hairs healthy.
Related: Best Ayurvedic Hair Oils You Should Try.
However, you will be surprised to know that there is a one-in-all solution to keep most hair problems at bay- Almond Oil. Almond oil for hair can prove to be the most cost effective as well as useful ways to keep those locks healthy regularly. Check out these 8 benefits of almond oil for hair:
Magical Moisturizer
Yes. Moisturizing is one of the main benefits of almond oil for hair. It contains plenty of fatty acids and monosaturated fats which make it an ideal moisturizing agent. This property is indeed magical for those always complaining of dry scalp. Dry scalp can lead to many hair problems.
These problems start with minor itching and can gradually develop a red skin, scalp inflammation and even dandruff. By applying almond oil along your hair shafts and onto your scalp, you can keep your hair scalp moisturized and give sufficient nutrients to your hair follicles. Even those who have oily skin can benefit from applying almond oil once or twice a week to get various nutrients for their hair scalp.
Superb Sealant
Almond oil slowly seeps into your hair scalp and locks the essential moisture from within. In this way, it continues to provide nourishment to hair follicles and roots. This sealing property is one of the reasons behind so many benefits of almond oil for hair.
Especially in today's world, when there is so much of pollution and dirt particles in the environment, almond oil immensely helps to protect your hairs from these forces.
You can apply a small amount of almond oil to your slightly wet hairs. Spread this amount of oil along the hair shafts and gently massage it into your scalp. Let it seep into your hair scalp slowly and comb your hairs after. However, remember not to apply excessively, particularly if you have oily skin as it can lead your hairs to become too much oily.
Hello Shiny Hair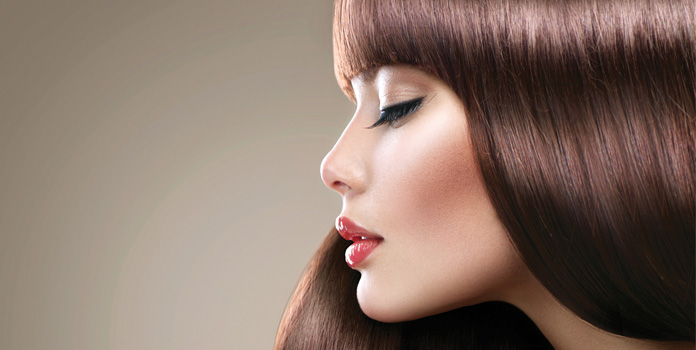 No one likes dull, lifeless hair on his or her head. Unfortunately, the truth is we all have faced dry hairs at some point or the other due to seasonal changes, lack of nutrition, improper hair care routine, and other factors. The key to shiny hairs is not just the visible sheen typical in hairs of celebrities but also the health of hair follicles and scalp.
A healthy and well-nourished scalp automatically leads to shiny hairs. Almond oil is your instant solution to get that necessary nourishment and moisture essential to get shiny locks. However, you can also try olive oil hair mask for longer and shinier hairs.
It contains magnesium which is a vital mineral to maintain that glowing look of hairs. Using almond oil regularly will also help you to recover the shine loss due to chemical shampoos or hair styling products.
Also Read: Best Organic Shampoos To Try.
Almond Oil For Hair Growth
Using almond oil for hair growth is one of the most useful benefits of almond oil for hair. You can use almond oil both independently as well as in combination with other oils.
It contains plenty of essential vitamins and minerals like Vitamin E, Magnesium, Omega 3 fatty acids which not only promote hair growth but also prevent hair damage and fall.
Also Try: How to Use Aloe Vera For Hair Growth.
Most important is the Vitamin E which increases blood circulation to hair follicles. It also fights free radicals through its antioxidant properties. In this way, it prevents frequent hair fall and damage often associated with the increasing presence of free radicals due to aging.
No More Split Ends
Just admit it. Split ends spoils the look of your perfect hairs. They have a more pronounced effect on the overall look. This is because they are visible to everyone and often lead to frizzy hairs.
When uncontrolled, these split ends can also lead to breakage of hairs. Almond oil contains a plethora of nutrients like fatty acids (Omega 3, Omega 6, Omega 9) and vitamins like Vitamin B, Vitamin A, and Vitamin E.
These nutrients strengthen your hair roots as well as reverse the hair damage caused by exposure to the sun which leads to dry and brittle hairs. Almond oil also forms a protective layer on your locks to protect them from harmful UV rays which further result in dryness and split ends.
Drive Dandruff Away with Almond oil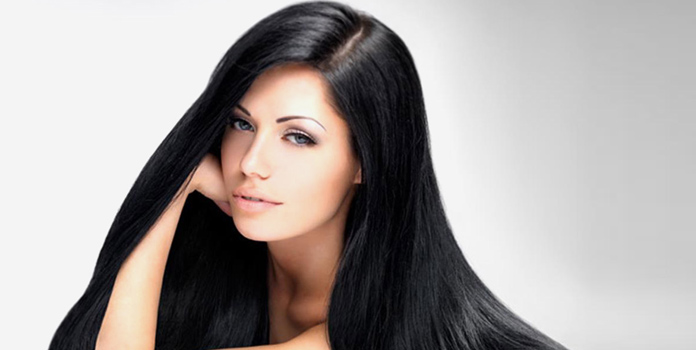 Dandruff is one of the most common hair problems faced by a majority of people. Almond oil can cleanse your hair scalp of dead skin cells which cause dandruff problems. It can act as a natural conditioning agent allowing you to retain the moisture.
Moreover, almond oil is a lightweight oil which can easily blend with other oils to form a potent mixture to fight dandruff. For example, rosemary oil works wonders with almond oil to fight dandruff. Plus if you are looking for hair mask then coconut with banana is a great natural hair mask for healthy hairs.
Worry Free Hair Styling
We know how much you love to style your hairs just like your favorite celebrities. However, you must have noticed your hairs losing their natural shine and becoming dry after you remove those gels or do not style them for long.
Especially when you heat style your hair by first blow drying them, your hairs become more prone to damage due to loss of natural moisture. Almond oil is your savior in this case.
Due to inherent moisture locking capabilities of almond oil, it can lock the natural moisture on your scalp. So, before blow drying your hair, massage a little amount of almond oil into your scalp and leave it for minutes. Now you can style your hair in any way you want without worrying about damaging your hair.
Check Out:- Best Hairstyles of Taylor Swift.
Fights Scalp Inflammation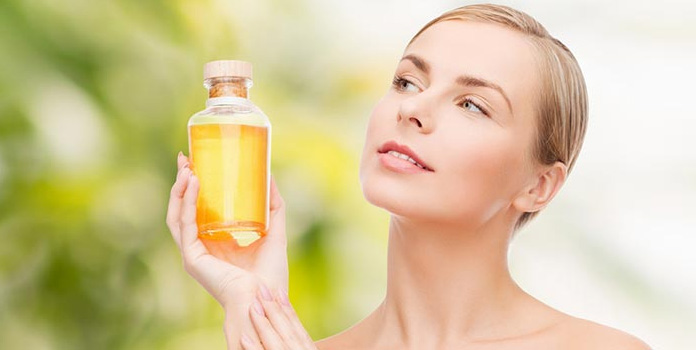 Scalp inflammation is one of the leading causes of the majority of hair problems. Inflammation is a dangerous sign which you should never ignore if you want to maintain healthy locks. It mainly happens due to an accumulation of external elements such as chemicals, dust, bacteria, and heat.
When you do not regularly deep cleanse your scalp, these things keep on accumulating and block healthy nutrients. Ultimately, they lead to scalp inflammation, dandruff, and hair fall. Almond oil through its excellent nourishing properties softens the scalp and help eliminate the dead skin cells as well as other external stuff. It also leads to better blood circulation to hair follicles and further helps in fighting inflammation.
Almond oil is a brilliant remedy for not only treating hair problems but also maintaining healthy hairs. How many of these benefits of almond oil for hair have you experienced? Tell us about any other benefits which we might have missed. You will love these benefits of almond oil for skin as well.
Must Try: Hair Growth Remedies