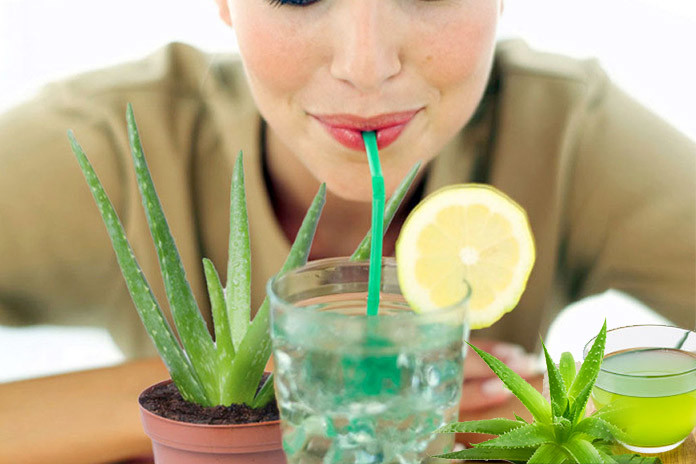 Benefits of Aloe Vera Juice – Of course, there's no such thing as a 'Miracle Drug!' But certainly, there are all-natural products that work like a miracle. 'Aloe Vera is one such product. Yes! The bright green plant, which seems to have a few thorns is a product that works like a miracle, However, drinking aloe vera juice side effects are minor like overdose and many more.
Explore Aloe Vera.
Used for centuries, Aloe Vera is a plant that's often considered medicinal and for years, it has been used in facial creams, in juices, or as an extract. With a market value of $13 billion (globally), Aloe Vera is arguably the most used plant in cosmetics and weight-loss products. The Aloe Vera juice benefits are endless.
Related: 13 Bedtime Beauty Habits You Should Know.
But what's, even more, exciting is the use of this plant in ointments, facial creams, anti-wrinkle products, shampoos, and even face packs. A part of the Lily house, Aloe Vera extracts offer a variety of benefits.
Let's Check Out Some of the Aloe Vera Juice Benefits below.
1. Fruit Nourishment
Prepare a fruit face pack using Aloe Vera. All you have to do is blend a few pieces of fruit and mix it with Aloe Vera gel. Now, add almond oil to the mix and leave the paste on the skin for 20 minutes. You will get a glowing face instantly.
2. Aloe Vera As a Moisturizing Cream
Have a homemade moisturizing cream with Aloe Vera with this simple tip. Mix Aloe Vera gel with rose water and almond oil for a paste-like consistency. Place it in the fridge and apply it as cream whenever needed.
3. Reduce Premature Ageing
Mix cucumber puree, Aloe Vera gel, and green tea water. Use it as a paste on the skin to reduce premature aging. The antioxidants in the gel and the green tea will have double benefits for the skin.
4. Cleaner Hair
Reduce sebum on the hair by mixing gram flour, Aloe Vera gel, and curd for a thick paste. Use it on hair and leave it for half an hour for deep conditioning. Wash it off with a mild shampoo.
5. Prepare the Aloe Vera Juice!
Aloe Vera is an elixir for the skin, hair, and even your overall health. Therefore, regular consumption of its juice can have a positive effect on your overall health. You can opt for regular Aloe Vera juices available in the market, but they tend to be processed and do not offer many health benefits.
Instead, you can prepare the juice on your own. Simply cut open a few stems of the Aloe Vera plant (preferably the middle) and squeeze the gel from the stem- this may be slightly liquid. Now, put the gel that you have obtained in a blender and mix in some water. Add sufficient water to make it juice-like consistency.
You can use this juice for 3-4 days and mix other juices in it. Alternatively, you can just consume 30 ml of the day twice a day. The juice, rich in calcium, zinc, potassium, iron, manganese, sodium, and other vitamins-minerals can bring a host of health benefits.
6. Rub Aloe Vera Juice on the skin!
One of the simplest use of Aloe Vera is that you can rub it on the skin for instant moisturizing benefits. Rich in over 200 active compounds, Aloe Vera includes water for hydration and has a gel-like consistency that is absorbed into the skin within seconds. Another great fruit you can use as a face mask is mango so try beneficial Mango and aloe vera this summer for your Skin.
It contains vitamins and minerals, with a polysaccharide, fatty acids, antioxidants, and amino acids as well. So, even the basic application of the plant on the skin can help keep your skin moisturized.
7. Potent Antioxidants
Yes! Aloe Vera Juice Health Benefits are incredible. Aloe Vera has over 200 compounds. However, what you might not know is the fact that it has polyphenols as well- the same that's found in Green Tea as well. That's what makes it a powerful antioxidant.
The product can inhibit the growth of bacteria on the skin and reduce infections. So, if you are one of those who gets hives or skin allergies due to cosmetics, then you can use it on the skin regularly. Apply it directly or prepare a paste with honey and you are good to go!
8. Aloe Vera Heals Burns
Did you know that FDA approved Aloe Vera-based burn ointment in 1959? Well, that's how long people have known about this remarkable product. It can be used as modern medicine and rubbed on the skin to reduce the pain and inflammation due to burns. It is eve effective for second-degree burns as it accelerates the healing process.
9. Aloe Vera Juice As a Mouthwash
Seriously, those alcohol-laden mouthwashes are so bad for your mouth. They can dry it and cause more harm than good. But Aloe Vera is excellent for reducing dental plaque and can be used as a mouthwash as well.
Use the juice as a mouthwash, spitting it out once you have swished your mouth with it for a few seconds. 100% pure juice is considered as effective as the active mouthwash ingredient, Chlorohexidine.
10. Dealing with Mouth Ulcers
Those painful ulcers underneath the lip and inside the mouth can be quite dreadful. But aloe vera patches can be prepared and used on these ulcers as a topical treatment. The patch can reduce the size of ulcers within a day. It can even help in reducing the pain that comes along with cranky sores or ulcers.
11. Treating Constipation
Have costiveness? Well, regular consumption of Aloe Vera juice can help you. Reducing the symptoms of constipation is one of the main benefits of organic Aloe Vera juice. It contains aloin, or barbaloin, a compound that can have laxative effects. The product can be used for infrequent constipation. But you might want to consider a doctor if you have regular constipation issues. Or you can use Cedarwood Oil for Digestive Issues.
Also Read: The Ultimate Benefits of Cedarwood oil.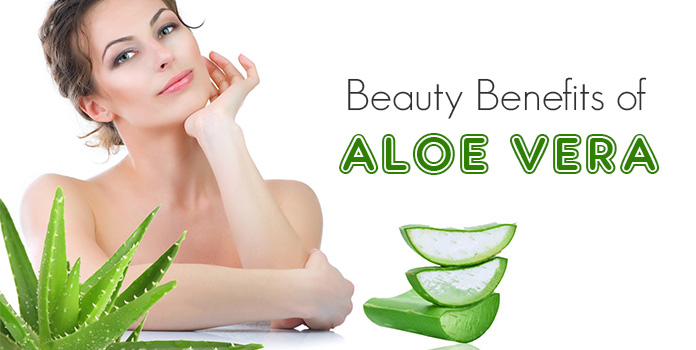 12. Aloe Vera Juice Helps Preventing Wrinkles
Want to improve skin elasticity? Then Aloe Vera is the product for you! There's a reason Aloe Vera is used for a wide range of cosmetics, topical ointments, facial creams, and other items. It is because Aloe Vera can slow aging.
It is known for increasing collagen production and improves skin elasticity. At the same time, it can decrease the redness of the skin and hydrates skin cells.
13. Aloe Vera Juice for Sinus Troubles
Ditch the chemicals and opt for an all-natural cure for the sinus. With antihistamine properties, regular consumption of Aloe Vera can help in reducing sinus troubles and allergies that cause sinus in the first place. It also has magnesium lactate that can reduce chest inflammation.
14. Dealing with Seasonal Flu
Do you regularly get a stuffy nose, chest congestion, issues with respiratory organs? Then consume Aloe Vera during seasonal changes to prevent flu and other issues.
15. Anticarcinogenic
Our lifestyles and daily stress are making us more prone to cancer and tumorous growths in the body. So, fight away cancer by opting for Aloe Vera juice. Anti-carcinogenic properties are major benefits of organic Aloe Vera juice.
16. Reducing Blood Sugar
Diabetics are often recommended to consume Aloe Vera juice on a regular basis. By enhancing insulin sensitivity, the juice of Aloe Vera can improve blood sugar and help in managing diabetes.
Even tablets that are made from Aloe Vera extract can have a good effect. It is recommended that you take your doctor's recommendations into consideration before using Aloe Vera supplements.
17. Aloe Vera Juice for Bowel Problems
IBS and other digestion-related diseases can be prevented or managed with Aloe Vera. The juice from Aloe Vera must be extracted fresh for this purpose. The product's antioxidants will be enhanced if you take out the juice from the middle stems.
18. Aloe Vera for Reducing Inflammation
There is a reason grandmothers used to rub Aloe Vera gel on their knees. And that's because this product can reduce inflammation. The anti-inflammatory properties of the product make it ideal for conditions like arthritis and rheumatism. The gel from the product can be used for reducing inflammation of the eyes.
19. Easing Joint Pains
Experiencing Joint Pains? Is the quiet desk job causing pains in the back or neck? Then freshly squeezed gel from Aloe Vera is all you need. If you don't have fresh gel, you can buy topical ointments with Aloe Vera from the market. Use it externally on areas with pain.
20. Reducing Heart Reflux
Had too much of spicy food? Reduce heartburn and acid reflux by consuming just 30 ml of Aloe Vera twice a day. It can stabilize acid in your body.
21. Reducing Triglycerides
Including fresh Aloe Vera juice in your diet, on a regular basis can help in reducing your cholesterol level. This can help you prevent a wide range of medical conditions, including but not limited to diabetes, heart failure, cholesterol problems, and obesity.
22. Aloe Vera Juice for Increasing Metabolic Rate
One of the most popular health benefits of drinking Aloe Vera juice is that it can help in increasing your metabolic rate. The product is great for aiding natural weight loss. It can reduce lipid levels, which in turn helps in burning fat. But remember, you have to supplement it with a good diet.
23. Sun Protection
Vitamin D is good for the skin, but UVA rays are bad. So, treat sunburns and reduce inflammation due to sun exposure with Aloe Vera gel. Apply it on the skin and leave it on for a few minutes to cool the skin and reduce sun damage.
24. Insect Bites
Have insect bites that itch and feel scratchy? Apply Aloe Vera gel externally to reduce the itchy feeling.
25. Aloe Vera Prevents Patchy Skin
many people have dry and patchy skin. But you can moisturize it by using Aloe Vera gel. Don't forget to exfoliate the skin on a regular basis to get the best results.
26. Aloe Vera for Hair Protection
Dust, sun, pollution can make your hair dry and lifeless. But not anymore. Aloe vera packs, gels, and products with the ingredient can prevent damage and reduce the dryness of the hair.
27. Detoxification
We are all living a stressful life and eating junk food or making unhealthy food choices. But you can detoxify yourself and cleanse the system by consuming the Aloe Vera juice on a regular basis. Just use 20 ml a day, twice a day if the need natural detoxification.
28. Aloe Vera Juice for Eye Wash
Do you want to keep your eyes looking fresh? Wish to reduce the swelling near the eyes? Then you certainly need Aloe Vera. Mix two teaspoons of the aloe gel and a cup of water. Use this to wash your eyes. This will reduce eye irritation and redness.
29. Lightening Blemishes
Mix Aloe Vera Gel in honey and lemon and use it as a paste on the areas where you have blemishes. The concoction will reduce blemishes over a period.
30. Get Rid of Dead Cells
Prepare a mixture of Aloe Vera juice with powdered sugar and use it as an exfoliator to get rid of dead skin cells. Apply it regularly to reduce the appearance of stretch marks as well.
31. Aloe Vera Juice As an After-Shave
Hate those aftershaves that leave a tingling effect on your skin? Then use Aloe Vera Gel. You can find products with the gel in the market, or you can take out the liquid gel from an actual plant on your own.
32. Acne Reduction
Reducing Acne can be quite tough, and even the best of cosmetics might not offer you good results. So, what can you do? For starters, you can try Aloe Vera. The product has antimicrobial properties. Mix the liquid with honey and lemon or simply apply the gel regularly to reduce the appearance of acne and to lighten the skin.
33. Aloe Vera Promotes Hair Growth
Increase Hair Growth by using Aloe Vera gel. It removes sebum from the scalp to keep the head clean and reduces issues like partial baldness. You can use it for increasing the growth of hair follicles. Otherwise, you can try these hair treatments for hair growth.
34. Reducing dandruff
For centuries, people have used Aloe Vera to reduce dandruff. The anti-fungal properties of the product make it effective against psoriasis as well.
35. Hair Moisturizing Benefits
Aloe Vera Juice can be applied to the hair as a hair mask (you might want to add some honey and yogurt to the mix) to give your hair a shinier, silkier look. It can help in retaining natural hair moisture.
36. Aloe Vera Juice as a Hair Conditioner
Don't want to make detailed hair masks? Then simply mix Aloe Vera gel with your regular conditioner and use it whenever needed for softer, smoother hair.
37. Aloe Vera Juice in Clay Pack
Reduce acne and blemishes on your skin by preparing an Aloe Vera mask. For the same, use kaolin clay, a teaspoon of Aloe Vera gel, and mix it with honey. You can add rose water as well. Make a smooth paste and apply it to the skin for 15 minutes. Wash and pat dry.
So, what are you waiting for? Enjoy Aloe Vera benefits now!
Also Read: Beauty Benefits of Pomegranate.
Must Read: Benefits of Coconut oil.
Also Read: Beauty Benefits of Rose Water.