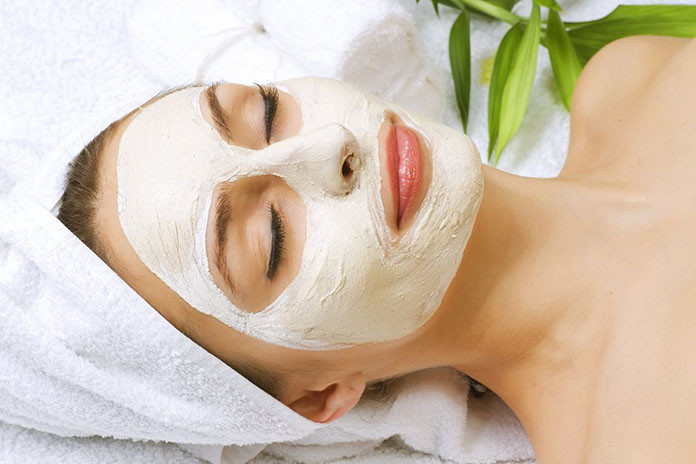 Face Pack For Summer – Summers are here! This is the time to enjoy beach vacations, get a tan and show off your toned, glowing skin. However, sadly, summers is also the time when most people witness pigmentation and have those terrible acne breakouts.
Plus, sun can leave your summer skin quenched! That is why you should be trying these wonderful face masks for summer. They are hassle free and devoid of harmful chemicals.
Related: Top 20 Effective & Easy Homemade Face Masks
Lemon and Strawberry Pack For Dull Skin and Sensitive Skin
Skin looks dull during summers. So, if you are looking for a skin brightening face mask for summer, then this is what you should try. Consisting of strawberries and lemon, this rejuvenating face pack for summer moisturizes your skin and keeps it oil free.
Strawberries being rich in salicylic acid, treat skin breakouts effectively whereas lemon juice tightens the pores and brightens the skin.
Ingredients:
Handful of strawberries
Two tablespoons lemon juice
One tablespoon yoghurt
One tablespoon honey
Preparation and Application
Mash strawberries and add rest of the ingredients.
Apply on face for about 20 minutes before washing off his face pack for the summer season with cold water.
Papaya Antioxidant Mask For Normal Skin
You do not need to invest in any kind of fancy and expensive face pack for normal skin in summer, when you can make a better one at your home. This papaya face is a great example of that. Papaya being rich in enzymes and antioxidant deeply nourishes your skin and helps in getting rid of dead skin cells that keep your pores clogged. On the other hand, lemon exfoliates and evenly tones the skin reducing pimples and acne.
Ingredients:
½ ripe papaya
½ teaspoon honey
¼ teaspoon lemon juice
Preparation and Application
Form a smooth paste by mashing all the ingredients together in a mixer.
Apply for 20 minutes.
Scrub gently before washing off.
Avocado And Honey Face Mask For Dry Skin:
Skin can get too dry in summers. So, try this face pack for glowing skin in summer. Infused with the goodness of natural ingredients such as honey, avocado, and coconut oil, this summer face mask replenishes your skin's moisture along while nourishing it. It also reduces pigmentation. Avocado is a super food for health also.
Ingredients:
½ ripe avocado
Two tablespoons of honey
½ teaspoon of coconut oil
Preparation:
Make a puree of the avocado for a smooth consistency.
Apply on face, hands and other dry areas.
Wash off after 20 minutes.
Soothing Almond and Watermelon Mask for oily skin
While skin lubrication is good, oily skin can experience some problems during summers. They can be prone to sunburn and acne. So, try this summer face pack for oily skin. Almond scrubs off the extra soil and dead skin while watermelon nourishes the skin.
Ingredients:
Hung curd
Soaked and ground almonds
Watermelon juice
Preparation and application
Simply make a thick creamy mixture by beating all the ingredient together.
Apply evenly and let the mask dry.
Gently scrub it before washing it off.
Also Read: Top 10 Glowing Face Mask For Glowing Skin.
Honey and Cucumber Face Mask for rejuvenated skin
Rich in vitamins and skin friendly minerals, cucumbers are perfect for keeping your skin healthy during summers. This DIY face pack for oily skin in summer will increase skin's brightness without ripping it off and leaving it dry. At the same time, this mask can be easily used for the dry and normal skin as honey works as a humectant while cucumber nourishes and hydrate.
Ingredients:
One tablespoon honey
Two tablespoons cucumber juice
Three tablespoons cooked oatmeal
Preparation and Application
Use cooked oatmeal for this purpose (or leave it in water so that it becomes soft).
Mix it with cucumber and honey.
Apply this face pack for summer for 20 minutes.
Massage and wash it with cold water.
Try these cooling face pack for summer that keeps your skin younger and healthy. You will love how your skin feels after their application.
But don't stop here only. We've more beauty tips for face that are super easy and easily implementable. Try them out. We'll love to hear your transformation story.
Also Read: Benefits of Avocado You Should Know.
Lemon As A Beauty Product, 7 Ways.