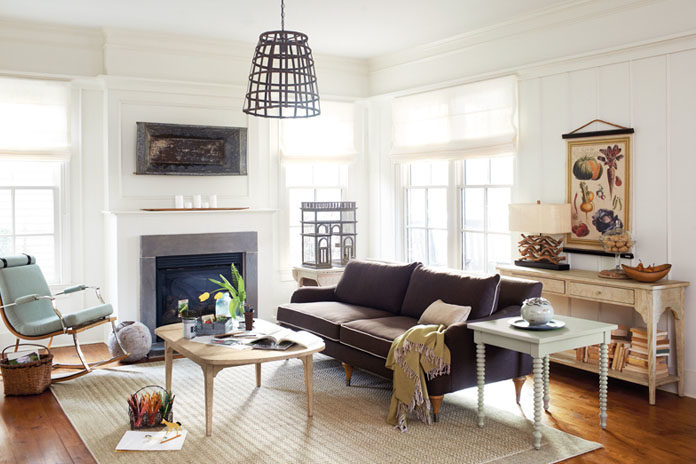 Farmhouse Decor – Whether you have a suburban home or a farmhouse, you can always try these farmhouse decorating ideas to bring barn life closer to you. And the best part, these farmhouse design ideas are modern, contemporary and well-themed. Check them out.
Also Read : Nine Inspiring Home Office Decorating Ideas
Rock Speakers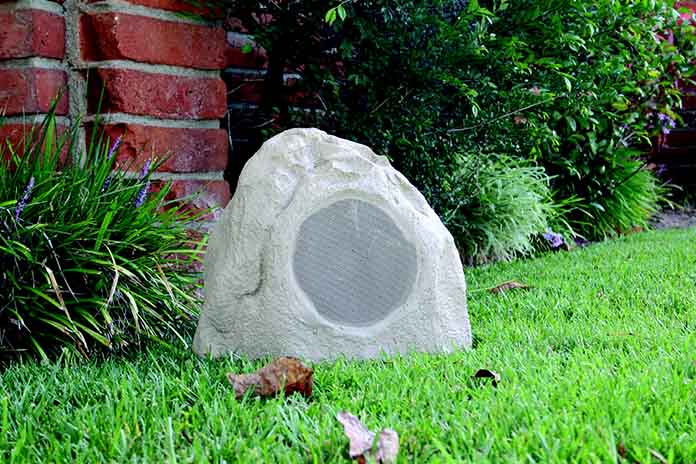 Designed from a solid single piece of rock, these speakers are ideal for a farmhouse. They gel with farmhouse decor and allow you to listen to music anywhere in the range of 150 feet.
Usually, such speakers come in 5.1 to 7.1 surround sound system, with which you get uncompromised quality music. The retro style of these gives you the opportunity to give your home an urbane-farmhouse appeal!
Wine Racks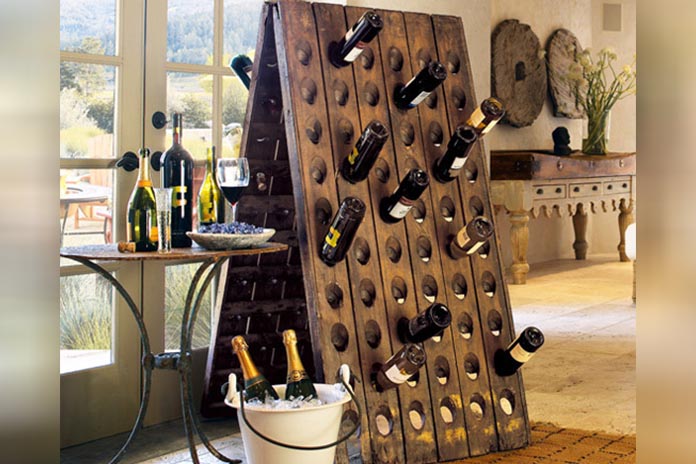 Wine rack and farmhouse go together. So, when it comes to farmhouse décor, having an amazing wine rack with specialty wines is a must. Just like this design that adds beauty to your farmhouses' rustic decor.
Otherwise, you can choose racks made from handcrafted wood or even special metal styles based on your farmhouse's designs. These racks can be an ultimate place to drink and have a fun time with your friends.
Houseplants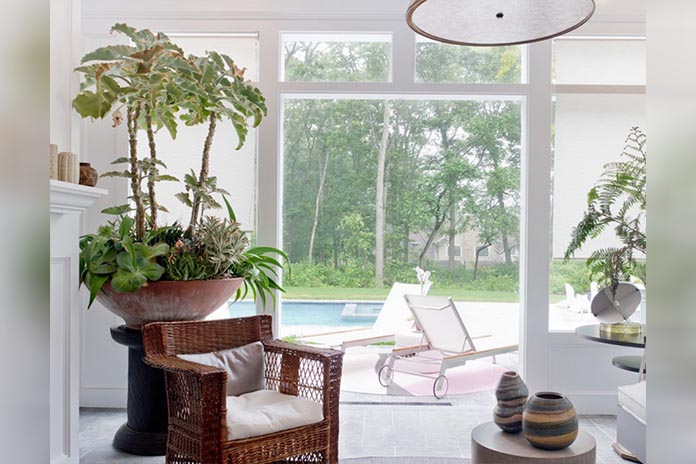 Without beautiful houseplants, your farmhouse will look empty. Something will be amiss from the farmhouse's decoration.
So, get some beautiful, rustic houseplants. Plants like Croton, Amaryllis, and Sansevierias, are ideal for such settings, as they can easily thrive in humid and closed environments. Of course, there are many more of such plants, which you can choose from. You can also check out indoor hanging plants.
Interior Lighting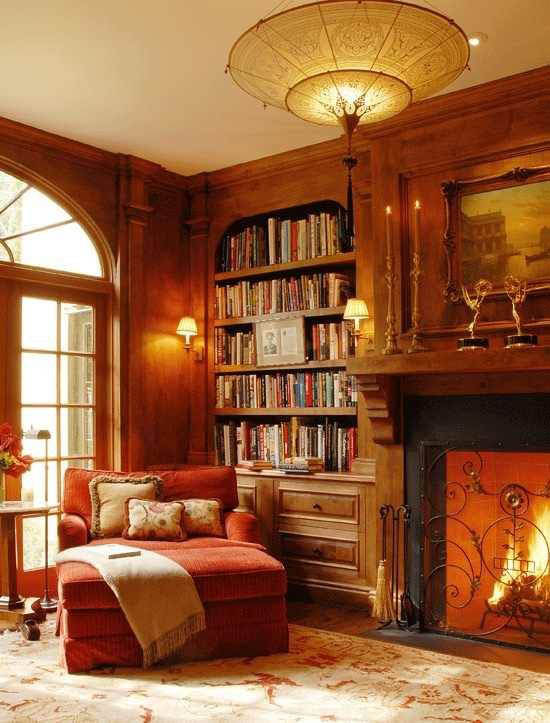 Of course, whether you have a home or a farmhouse, you need interior lighting for daily affairs. However, if you want a whole farmhouse feel, then big, bold and controllable lights are a must have.
Such lights should allow dimming so that you can reduce power consumption. At the same time, lights can also be solar in nature. Opt for intricate detailing on light fixtures for an ethereal effect. These are ideal lighting solutions for any farmhouse decor settings.
Wood Countertops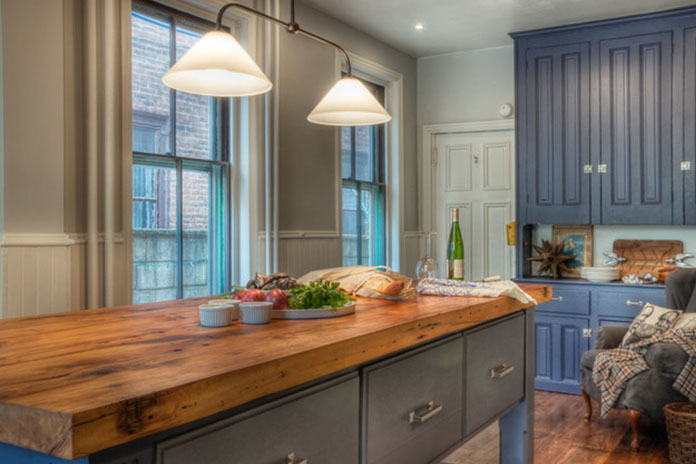 Nothing portrays the ambiance of a farmhouse better than butcher block countertops as they exude warmth and natural texture. Redo your farmhouse decor with natural wood countertops. The use of such countertops adds a rustic touch to your farmhouses' decoration. The best part? Even their wear and tear adds to the character of your home.
Fireplace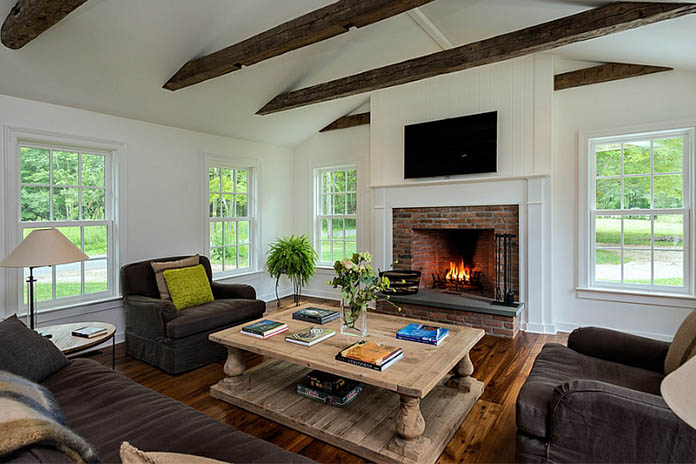 A farmhouse without a warming fireplace is so not a farmhouse. So, if you want to add a farmhouse feel to your home, then get a fireplace, whether traditional or electric. Depending on the farmhouse design, you can choose between a rustic farmhouse fireplaces with brick and mortar appearance or a modern non-farmhouse fireplace with a posh and refined appearance. That would surely add elegance to your farmhouse decor.
Embellishments and accessories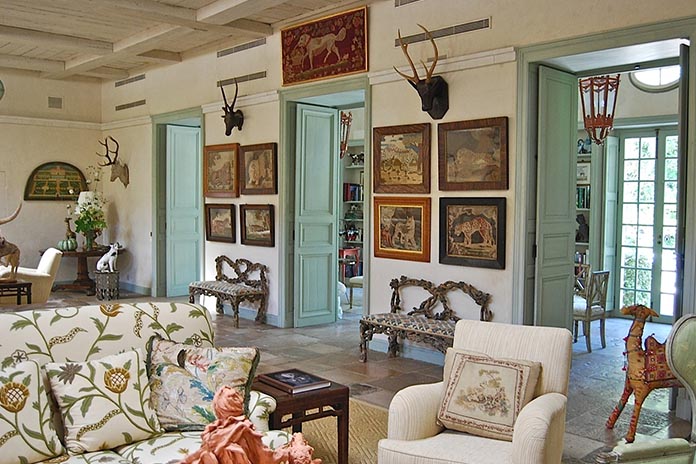 There is no end to how much creative you can be while decorating your farmhouse. From handmade wire egg baskets to glass/china clay milk bottles, ladders to faux heads of pigs and antlers can be used for adding the zest of countryside living to the rustic farmhouse decor.
Such accessories are easily available at flea markets and thrift stores. Make use of this items to add to the rusticity of your farmhouse decor.
Eclectic Dining Room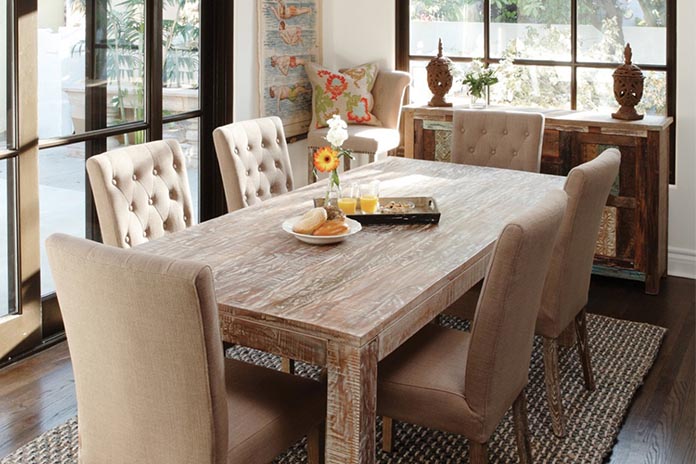 If you have a huge dining area in your farmhouse, you can decorate it in a classy manner to give it the perfect back in the ranch country feel. Use a mix of natural elements such as linens, ropes, hides, metal, reclaimed wood and jute to add texture and vibrancy your dining room.
The interiors must look clean and rustic for adding an organic ambiance to your farmhouse décor. Of course, don't shy away from having a large, inviting dining table.
With simple tweaks and special attention to detail, your farmhouse can be a fun, exciting place for enjoying with friends and family.
So, what are you waiting for? Get started with your farmhouse dream now! Share images or comments on how the redo looks!
Also Read : 25 Small Bedroom Ideas To Make It More Expensive
12 Bedroom Wall Art Ideas for Inspiration