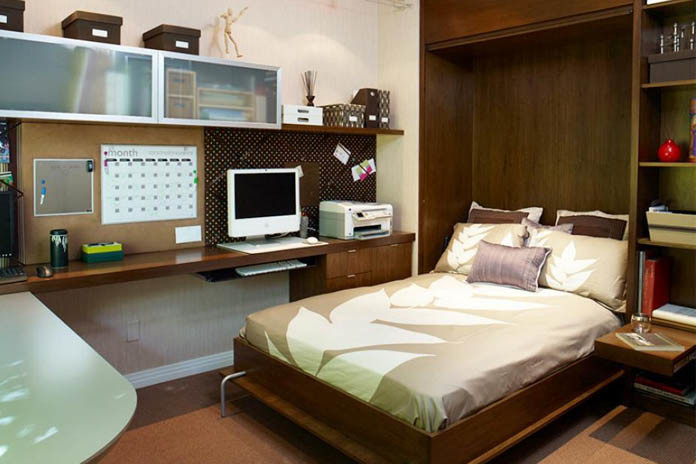 Small Bedroom Ideas – It is true. Spaces have cramped up over the years. Our apartments are smaller than ever. Our homes are cluttered. Our bedrooms look diminutive in size. However, don't let that size take away the charm and beauty of your interiors.
Instead, learn to work with those corners and windows to make your bedroom characteristically beautiful! In fact, you can use small bedroom ideas to give a theme to your special sanctuary.
Related: Recreate Your Home With Rustic Farmhouse Décor
Here we have combined a unique design guide that will help you decorate, re-decorate, store, sleep and customize small bedrooms to perfection! Apply anyone of these small bedroom ideas to your bedroom and make it more expensive.
A queen size bed: One of Great Small Bedroom Ideas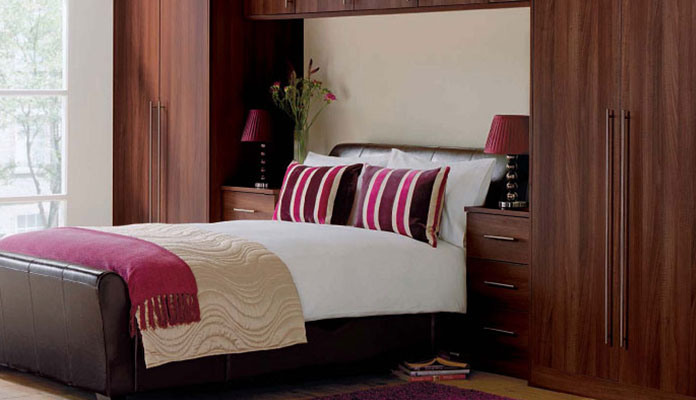 Of course, it is very rare that three people sleep in a room. So, if your room is too small, opt for a queen size bed. Save space but getting a customized closet with bedside tables that attach to the bed. The closets are in sync with the bedside table to save more space. You will have more room in front of the bed.
Use that corner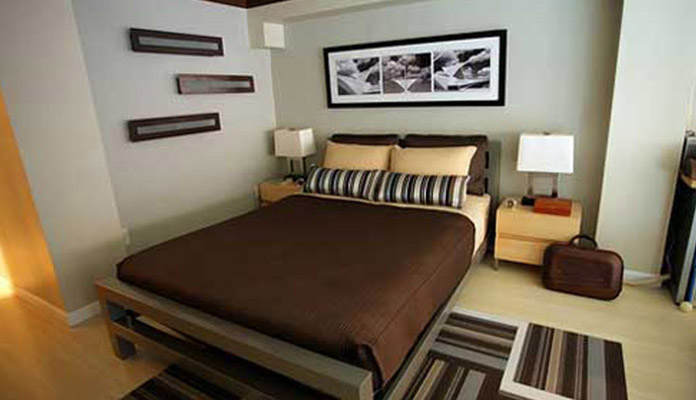 Don't have enough room? Or looking for small bedroom ideas? Then use one of the corners of the bedroom for the bed. That way you would not have to use extra space on one of the bed's side. Keep one large bedside table on the other end and a smaller one next to the corner, if needed.
Mirrored Cabinets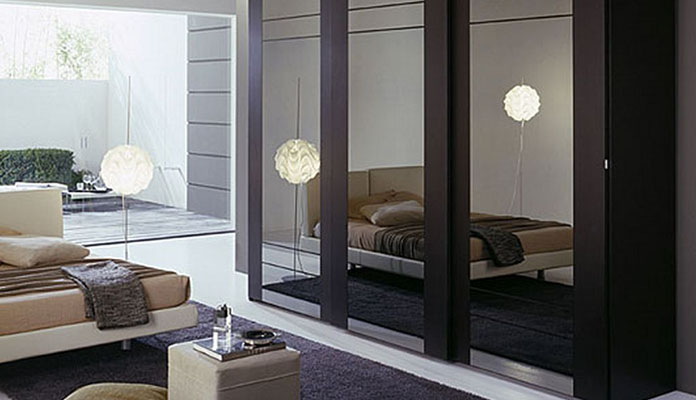 To increase spaciousness of small bedrooms, try this idea- Have cabinets with mirrors. Why? Because the mirror will reflect light which will make your space look uncluttered. For a subtle effect, have mirrored cabinets close to the foot of the bed and install a lamp diagonally. This will cause a lighting effect, and the lamp would have beautiful reflections on the mirror.
Divide it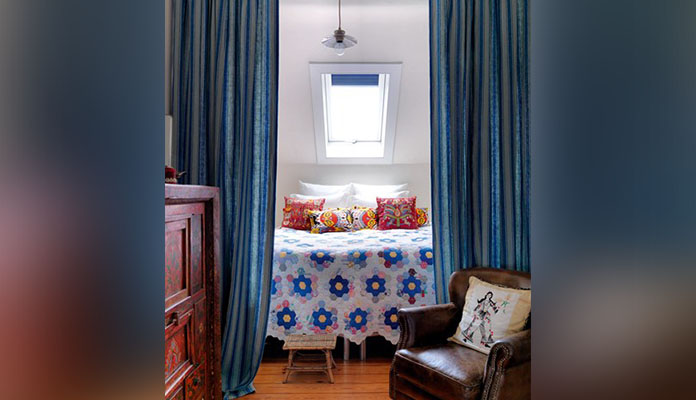 If there's the severe lack of space, then divide the bedroom into two parts. For instance, have a curtain installed at the foot of the bed. This will create the illusion of a spacious, larger bedroom. The curtain will also create a diversion and extra space for drawers and a sofa. Avoid elaborate settee.
Just the bed!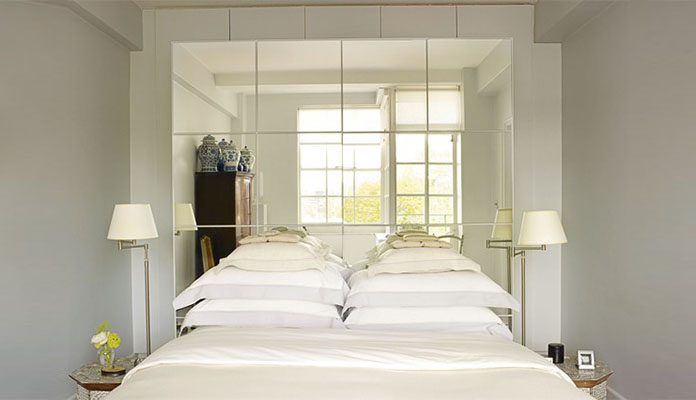 If you do not want to leave your king size bed, then don't add intricate details to your bedroom. This is one of the most helpful tiny bedroom ideas that's affordable and easy to follow. Have a mirrored style on the backside of the bed and choose an unbreakable mirror. Add many pillows on the bed and mirror bedside detailing on each side. If you want, keep a small metal chair in the bedroom. Meanwhile, try these guest bedroom ideas.
Room on the boat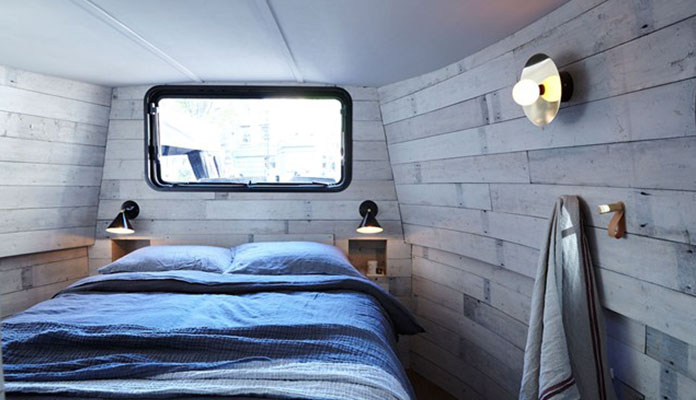 For kid's room, you can have a boat or a ship like a theme. Add wood texture paint to the walls, have a window right above the bed and overhead lighting near the headboard. Viola! You will have a room on the deck of the ship. It is themed and works well for small bedrooms.
Explore these Colors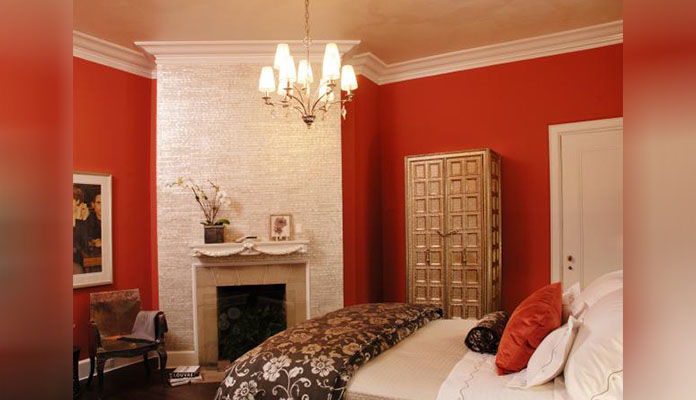 You do not have to be stingy on color. Small bedroom designs can incorporate a lot of colors. Deep colors, when done properly can camouflage the size. Blues, greens and dark neutral shades in different accents look great.
Also Read: 16 DIY Ideas for Decorating On A Budget You Gonna Love Them
Further, you can experiment with contrasting rugs with simple, geometric patterns to give your bedroom the level of depth it deserves. Choose your favorite color to reflect your outlook on life.
Subtle Sofas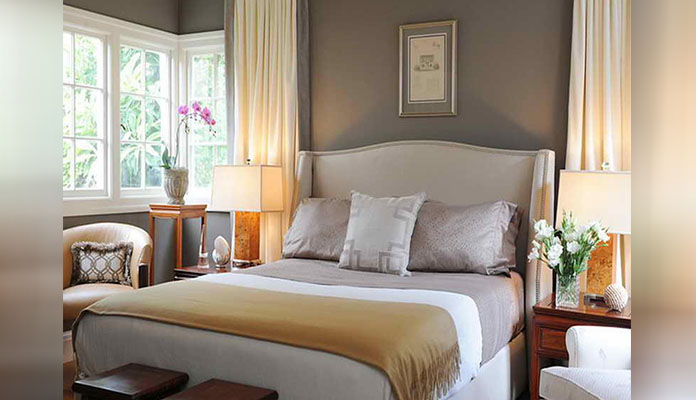 For a master bedroom, explore deep sofas in neutral colors like white and cream. Go for shades of gray or dull cream for the walls in your bedroom. To save space, don't have two-seater sofas opposite the bed. Rather, keep single-seater sofas next to the bedside tables. This will leave extra space out in the front.
Cherish the Dawn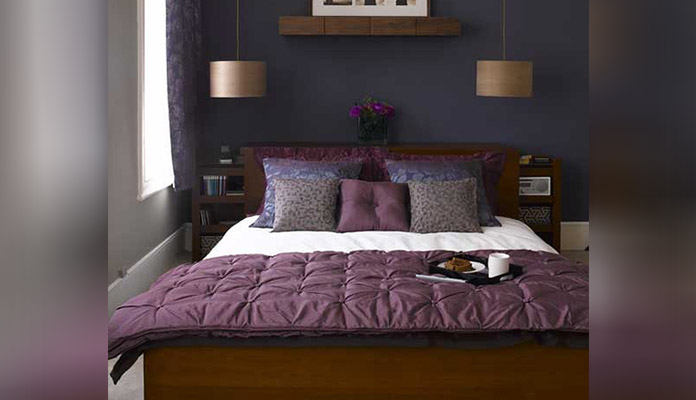 If you thought that the window in your bedroom has rendered your small room useless, then think again! Use innovation to style your interiors. Have the bed right next to the window (add a curtain to control sunlight). This way the extra space will not go to waste. Have overhead lamps instead of traditional ones to save extra space. Embrace sunlight right on your bed!
Use the Balcony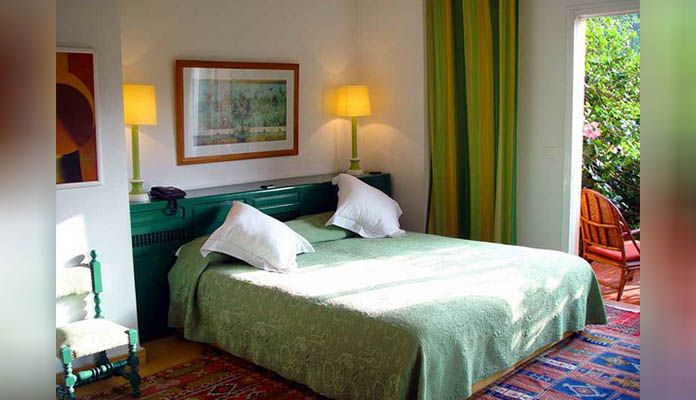 Why clutter your bedroom with the extra sitting area when there's a balcony right next to the room? Use this tiny bedroom idea to spice up your interiors. Have bright and beautiful green theme for the bedroom and add brown colored chairs in the balcony. The brown tone will symbolize earthiness of your home while green will complement the overall look from the balcony!
Hearty White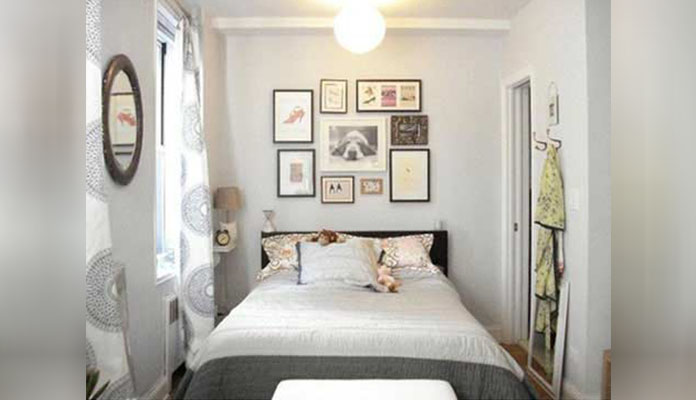 If small bedroom is for kids or the guests, consider showing off your sense of style, sophistication and the love of art while using white tone. White colored bedsheets with accents in gray and black, along with monotone images on the backside of the bed will instantly add an artistic touch to your bedroom interiors. Add a small mirror for that antique, themed traditional look.
Rustic Red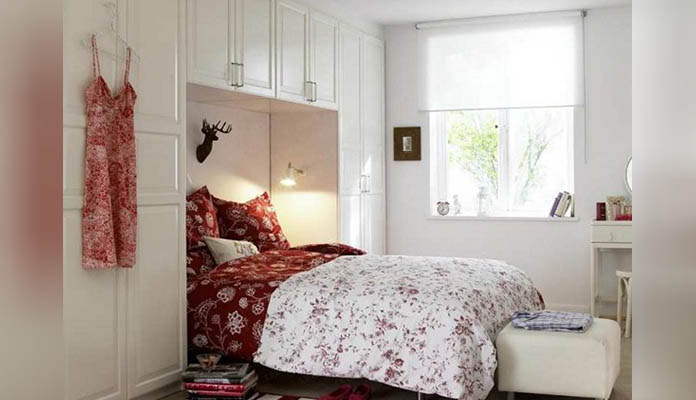 Red works beautifully with small bedrooms, especially when used with a light contrast. So, opt for beddings in this color, a rug in red or even your sofa's upholstery in red, while contrasting it with cream and white hues. For closets, choose a floor to ceiling closet for extra storage space. Opt for a small settee instead of a large one.
In the attic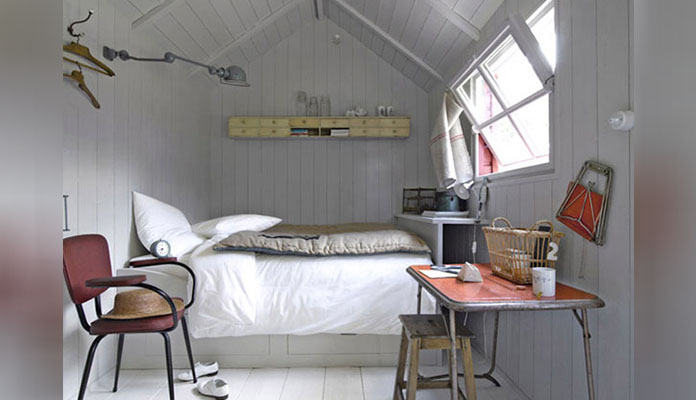 Looking for small bedroom decorating ideas for that extra space in the attic? Well, use this one. Clean the attic and have the bed attached to one of the sides. Why? Because this will eliminate the need for a headboard. At the same time, kids can quickly take rest on any wall. The footboard can be extended to make a table that's joined with your wall. This is where kids can keep their small clothes or a book they want to read.
I see you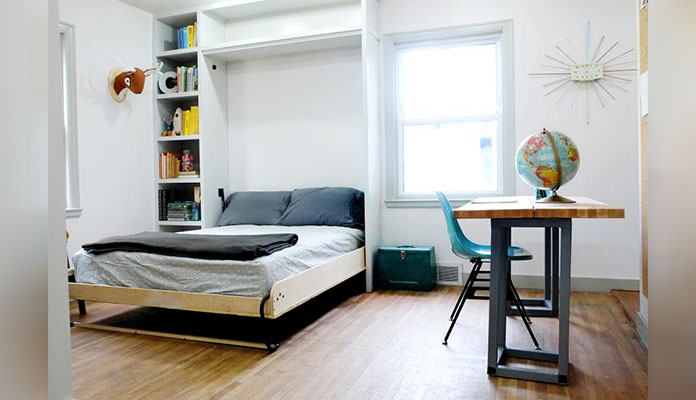 If the room is small, go ahead and opt for a Murphy bed. A queen sized murphy bed hidden near the shelves can instantly transform a study room into a living area. This is particularly great for kids who want some extra space to play and a larger bed to sleep! Also, try these bathroom tile ideas to customize a theme for your bedroom and bathroom.
Patterned Wall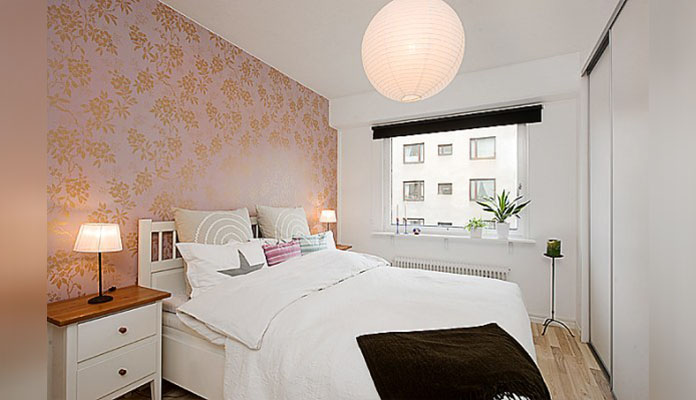 Soothing wallpapers work well. Moreover, when used intelligently, they can help in giving an illusion of space. Opt for a wallpaper with leaves or something that's abstract but small to give depth to your bedroom interiors. Have a closet with sliding doors, instead of handles to give an uncluttered look to your décor. Keep fresh plants on the windowsill for that extra freshness.
Transparent Doors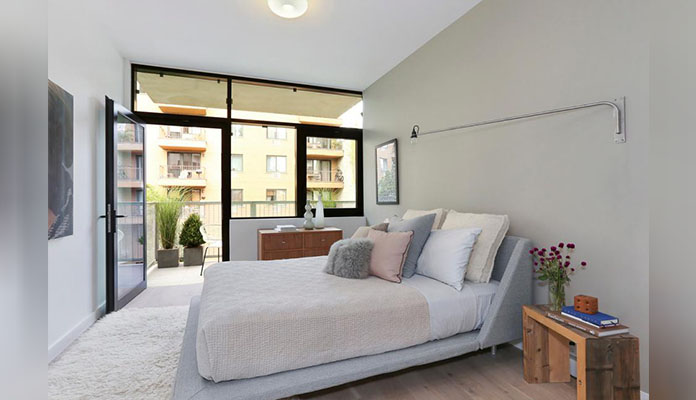 We told you how a balcony could incorporate seating as one of the most intelligent small bedroom ideas. However, you can do a lot with that balcony or porch. For instance, include it into the bedroom space using transparent doors and windows and your space will look larger. Of, course, have blinds or curtains to keep your room details private!
Also Read: 12 Living Room Rugs Ideas for Modern Homes
Extra Storage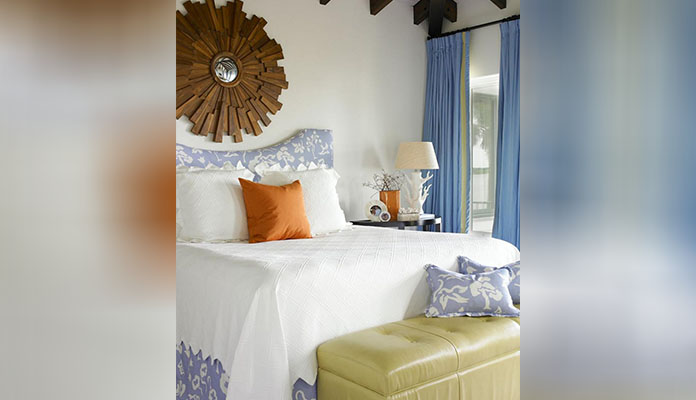 You already know that storage under your bed is a very good idea. However, there's another place where you can store great things. Like an armchair with extra storage or a settee with storage options. Benches are great for concealed storage and provide decluttered look to your home.
Intelligent architectural details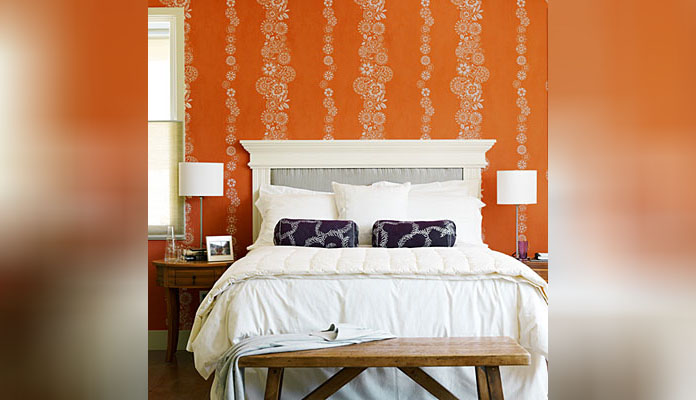 Sometimes, when you do not have enough space for shelves, the most intelligent thing to do is add architectural details to rest of your bedroom. This tiny bedroom idea works. Why? Because that headboard designs in a mantelpiece can be used to add any decorative embellishments or none at all. The detailing is crucial and adds more depth to the interiors.
A Creamy Palette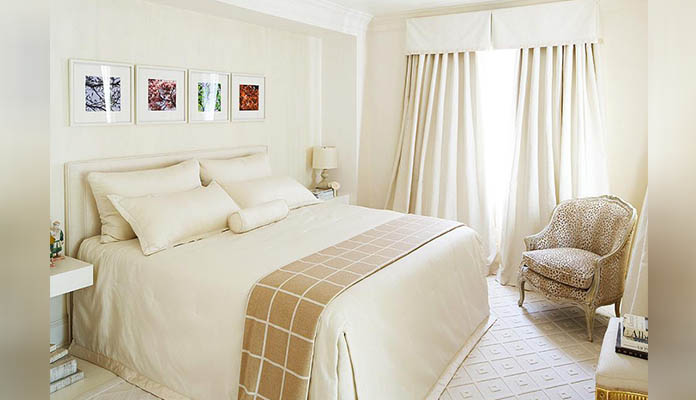 Give a romantic feel to your master bedroom with a creamy palette. Accents in this shade incorporated with the curtains and rugs yield beautiful effect. You can experiment with textures on the carpet, keep the headboard upholstered but minimalistic and include some prints on the single-seater sofa. This also helps in avoiding clutter and makes the bedroom appear larger.
Detailed Bed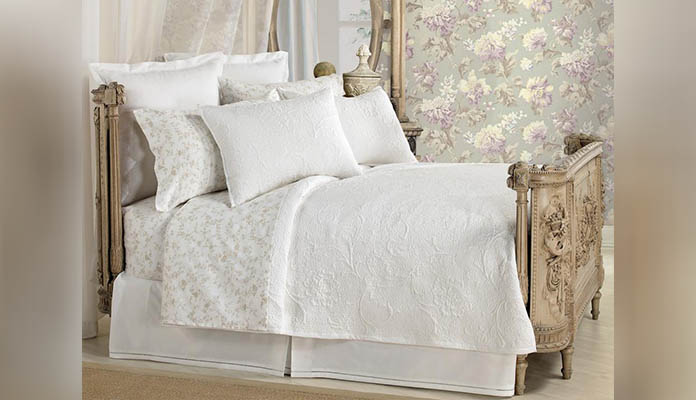 Sometimes, incorporating details in a small bedroom can be a little difficult. However, you can unleash the size limits of your interiors with luxury accents. For instance, an earthy toned bed with carvings will effortlessly detail your bedroom. This, combined with a lasting mirror in an antique style will instantly harmonize your bedroom. With this, opt for a sophisticated floral print and sparkling lights.
Rich hues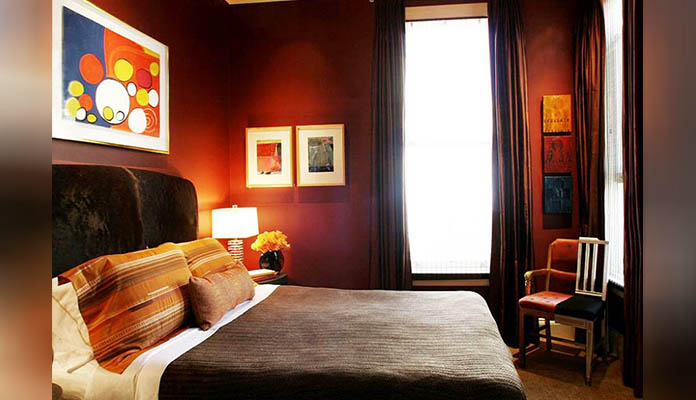 No, red wouldn't make your bedroom appear small. So, go ahead and incorporate deep red accents to your room. The rich color will instantly take away attention from the size and emphasize on the sophistication. Add light fixtures to the interiors, contrasting curtains and a bright artwork on the walls. Have smaller chairs if you are concerned about space.
Calming Greens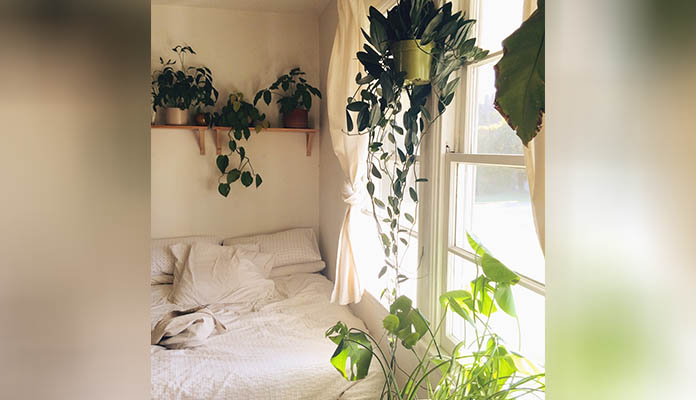 Small bedrooms can appear suffocating. However, this intelligent design solution works in making your room livelier. Adding small potted plates as a privacy screen or just like that near the windows will help in keeping the air filtered while increasing the overall beauty of your bedroom. The crisp leaves will instantly brighten up the décor.
Overhead Lights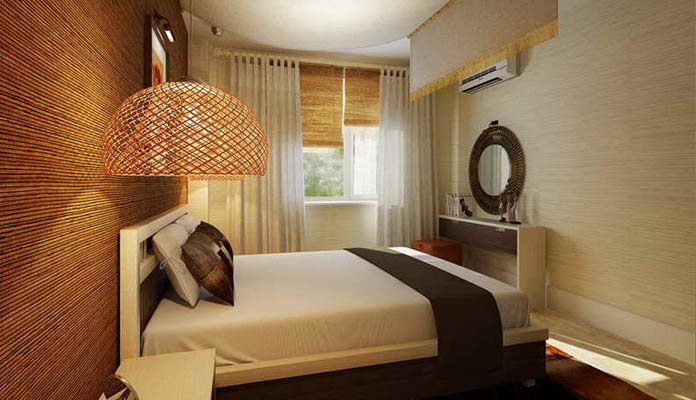 Overhead lights tend to bounce around the room and add spaciousness to your bedroom. Opt for horizontal tiles or texture for the wall of the bed and your room would automatically look larger. Contrast the wall behind with the bed with the one in front of the bed. Add an overhead light fixture, which is large enough to attract attention. Keep the bed's upholstery lighter and the curtains in a similar color for the best effect.
A sweeping rug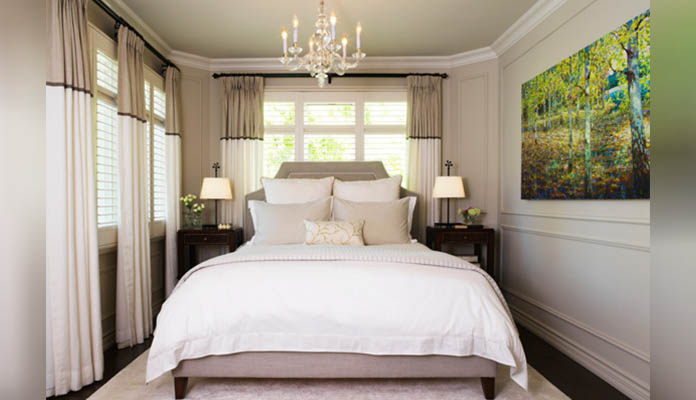 Embrace the beauty of your small bedroom with a light colored, sweeping carpet. The rug or carpet should be large enough to cover your bed and rest of the room. This is the one of the great small bedroom ideas to redecorate it.
Why? Because this will make your room look larger than before. The floor will act as a border, dividing the room into pieces so that it looks larger on a whole. Similarly, have curtains that feature twin colors, one at the top and other at the bottom to revamp your small room.
Go whimsical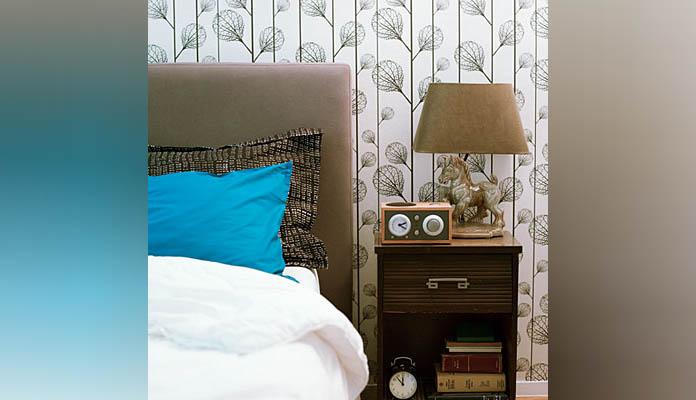 Sometimes, the best way to take away attention from a small room is to add a playful pattern or design that serves as a focal point! For instance, this wallpaper will capture attention instantly. Moreover, therefore, no one would focus on the size of the bedroom. Just make sure that the wallpaper does not have larger prints or the impact would be opposite!
So, what are you waiting for? Go ahead and revamp your bedroom with these small bedroom ideas & Make it your own, special sanctuary! 
Also Read: Bathroom Tile: Revamp With These Expensive Ideas
Stylish And Functional Small Kitchen Ideas
These 12 Home Office Ideas Will Enhance Your Productivity