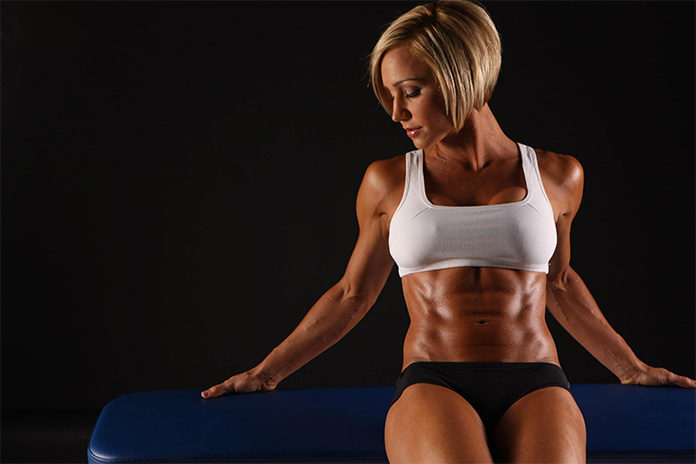 Female Bodybuilding Diet – You lift the same weights as men, and it would not make you bulkier. In fact, you could slay those machines better and build a leaner, meaner body! Women can get such incredible toning, muscle mass, and body through weight lifting training.
And irrespective of your goals- whether you want to lose weight, gain muscle or become a bodybuilder, you can use this female bodybuilding diet to help you reach your goals. Remember, get the right amount of protein in your diet to get the best results. Plus you should try weight lose diet.
Here's a list of macronutrients that should be included in any female bodybuilder's diet,
Also Read: How to Prepare Healthy Diet for Teens – 5 Useful Tips
Protein
Bodybuilding means adding muscle mass to your existing structure. So, you need protein to build muscle and lose fat and transform the body. Amino acids in protein will help in repairing the damage and tears caused in muscle during weight lifting.
This anabolic repair will further help you get stronger, increase your metabolic rate and burn more calories. These are the foods that you should include in your female bodybuilder diet plan for protein,
Eggs
Lean meats like chicken and fish
Greek yogurt
Nuts
Quinoa
Beans
Milk
Soy
You can also get protein through whey, casein and pea protein powders.
Fat
Dietary fats have received major negative reviews because people think that eating fat will make them fat. That is not true at all. For instance, ketogenic diets are known for bringing fat loss, and they are nothing but fat based diets.
Trans and saturated fats are bad for you, but omega fatty acids, unsaturated fatty acids and other essential fatty acids will help you become healthier. Good sources of fat for a female bodybuilding diet are,
Olive oil
Coconut oil
Clarified butter or Ghee
Nuts
Avocados
Fish fat
Also Read: 7 Workout Plans For Men to Lose Fat & Stay Fit
Carbohydrates
You need carbohydrates to fuel your body. However, too many carbs can make you gain weight. Even then, carbs aren't evil and healthy complex carbs from fruits and vegetables are good for you.
Go low on white carbs and pastas and eat foods that have lesser sugar and more fiber to keep you full for longer. For a good female bodybuilder diet plan, you should eat carbs from following sources,
Vegetables such as broccoli, spinach, potatoes and others
Berries
Brown rice
Bananas
Low-fat milk
Oatmeal
Yogurt
If you plan on losing weight, eat lesser carbs and eat foods with protein and fibers, such as beans and chickpea, which will help you lose weight while getting muscle definition. For a female bodybuilding diet plan, make sure that you focus on drinking herbal teas and at least 10-12 glasses of water. Drinking much water is also part of daily health tip.
Eat 1200-1800 calories to lose weight, based on your height, weight, diet and exercise levels. But if you are building muscle, don't be too bothered with calorie counting.
Sample Diet Plan for two Days is given below-
Day 1

Breakfast

Vegetable Omelet of two eggs made with onion, capsicum, spinach and a handful of cheese. Serve with multigrain bread and garnished tomatoes

Snack

A banana with handful of nuts

Lunch

A whole wheat chicken wraps with fresh veggies or a sandwich

Snack

One large protein shake

Dinner

Baked eggplant with chickpeas, chicken,  tomato, onion, garlic and lemon juice

Day 2

Breakfast

A smoothie with rolled oats, almond/calcium milk, soy yogurt, mixed berries or seasonal fruits

Snack

Protein Shake or apples and soy milk

Lunch

Pasta salad with beans, tomatoes, olives and red onion

Snack

Greek Yogurt

Dinner

Stuffed capsicum with chicken, quinoa, brown lentils and low fat cheese
Remember, this female bodybuilding diet plan is just an example, and you can use your own ideas or techniques to add different macronutrients to the mix.
Stay fit! And let us know if your female bodybuilding diet worked.
Also Read: 10 Quick Bodybuilding Tips You Should Know About
Top 9 Heart Healthy Foods for a Happier & Healthier Life