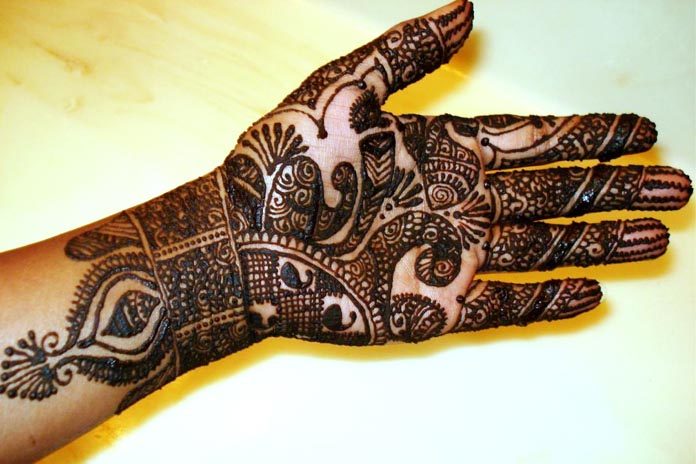 Pakistani mehndi designs – are popular all over the globe for their unique beauty and style. We have collected the best of these designs so that you get to emphasize the beauty of your hands and feet! Just scroll down and choose your favorite pattern!
Related : Arabic Mehndi Designs
Peacock Pattern Mehndi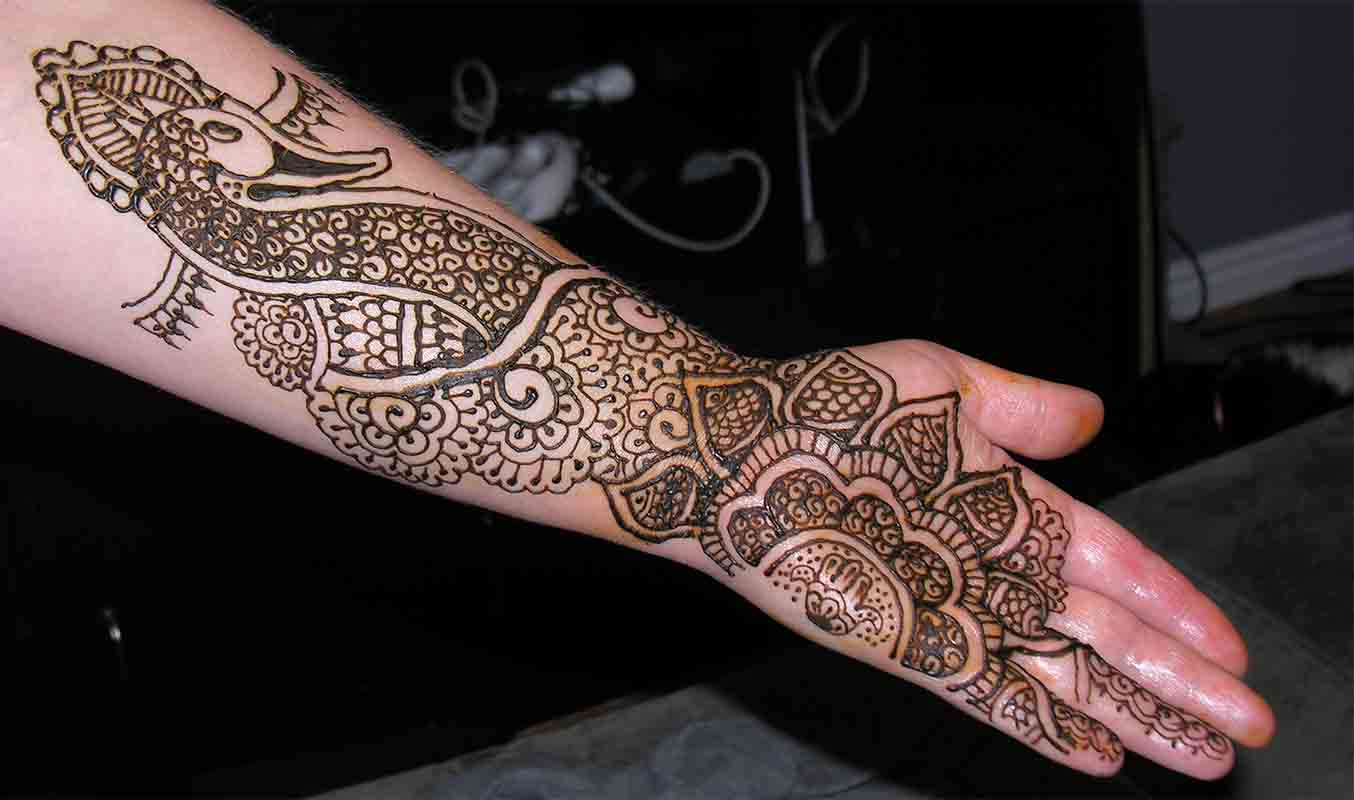 Beginning from the ring finger and stretching towards the elbow, this traditional Pakistani mehndi pattern is easy to make and looks beautiful. The work, here, is not so intricate, and that means that the design can be tried even by the amateur.
Booti, Lines & Flowers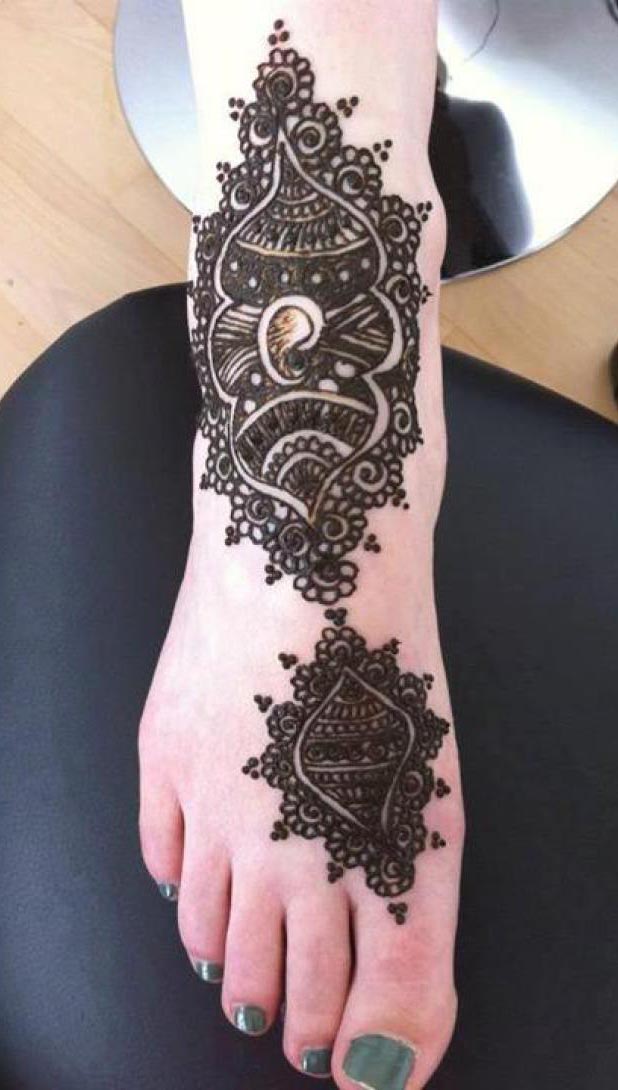 If you are looking for a unique Pakistani henna pattern for your feet, try this one out. Combining booti, flowers, and linear model, the design has been given a fabulous look. Such patterns require a right amount of henna, and that means you have more chances of getting a good bright crimson red color when you wash off the henna later.
Arches & Semi Circles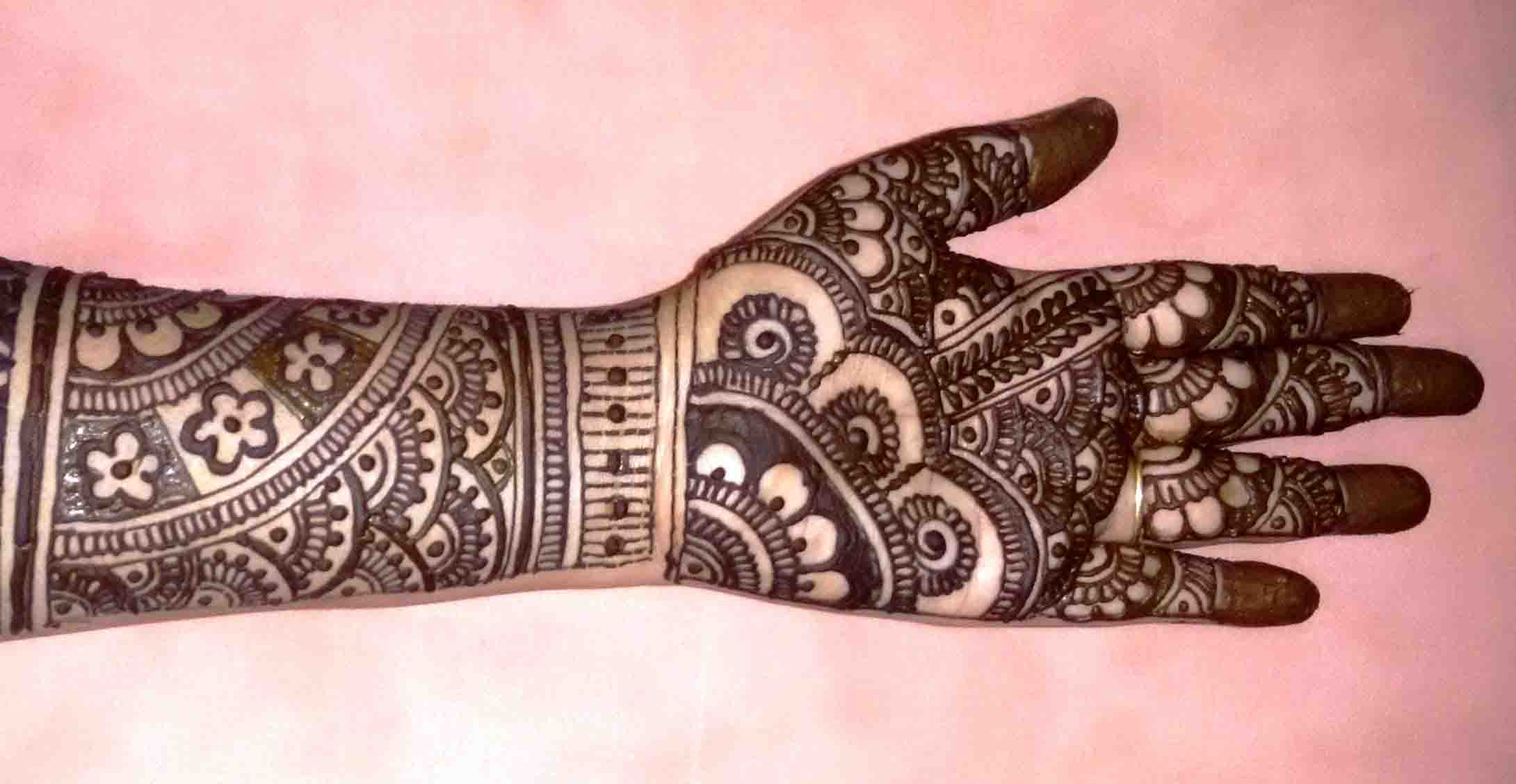 Using various sized arch and semi-circles, this Pakistani mehndi designs looks completely traditional and engrossing. Each finger has been ornate beautifully, and the same complementary pattern has been stretched towards the palm. Also, a bracelet kind of design on the wrist gives a unique look.
Rhombus & Rings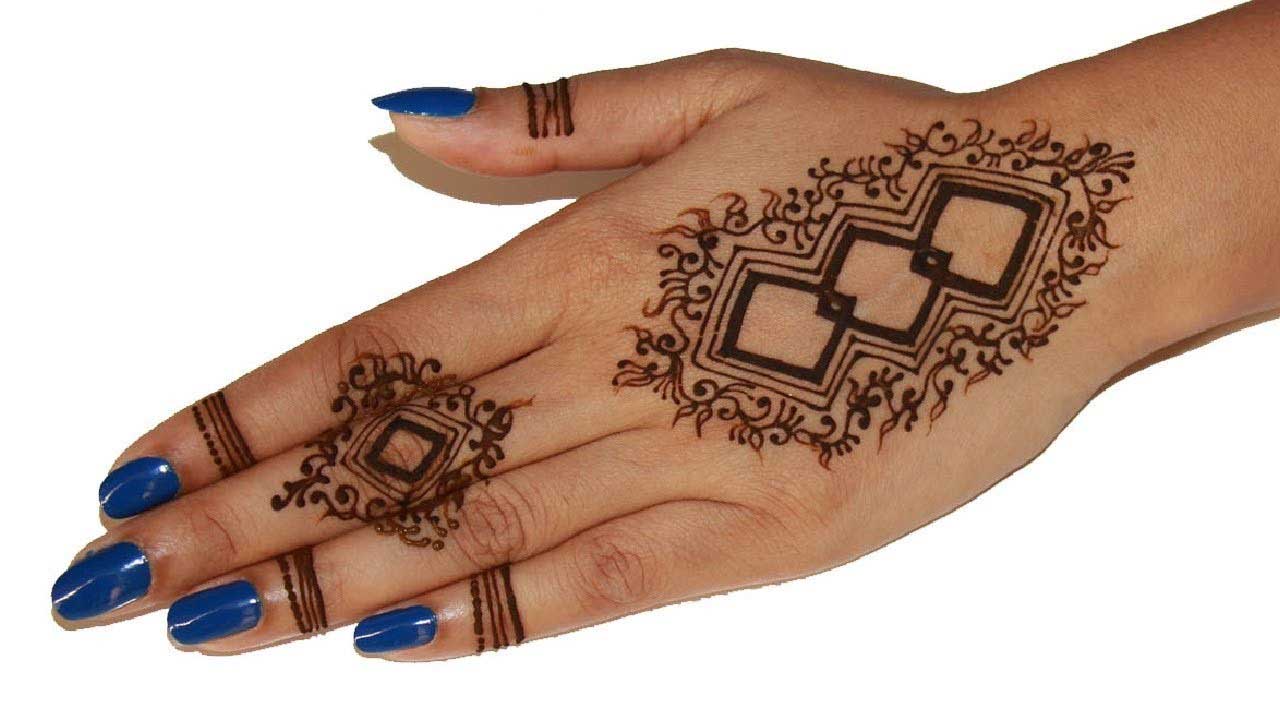 Such Pakistani Mehndi designs indicate that sometimes less is more! Just look at the elegance of this pattern where three interlinked rhombi and a single rhombus have been used creatively to highlight the beauty of your hands. The look is further enhanced by the rings that look adorable on delicate fingers. You can use this simple mehndi design as the mehndi designs for kids also.
The Branch Look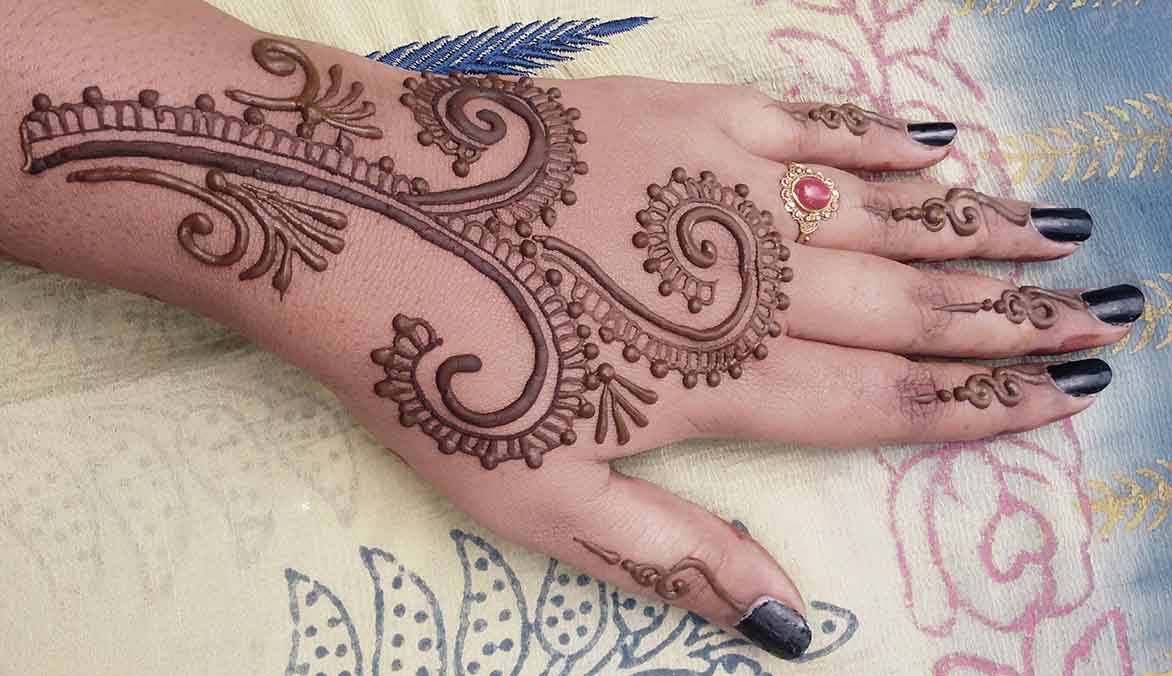 Flowers, plants, and leaves are always being accessible in various mehndi designs across the world. This one exemplifies the same! A simple twig pattern has been used innovatively on the back of hand. The fingers are embellished with the small yet attractive design.
The Jewelry Look

Pakistani bridal mehndi designs are impressive! Just take a look at this design which looks just like a jewel. The flowers, checks, lines, dots and leaves, all come together to give a fantastic look to the hands of the bride! Henna has also been used in a creative way with light strokes at few places and dark strokes at other locations.
Cute & Delicate Henna Design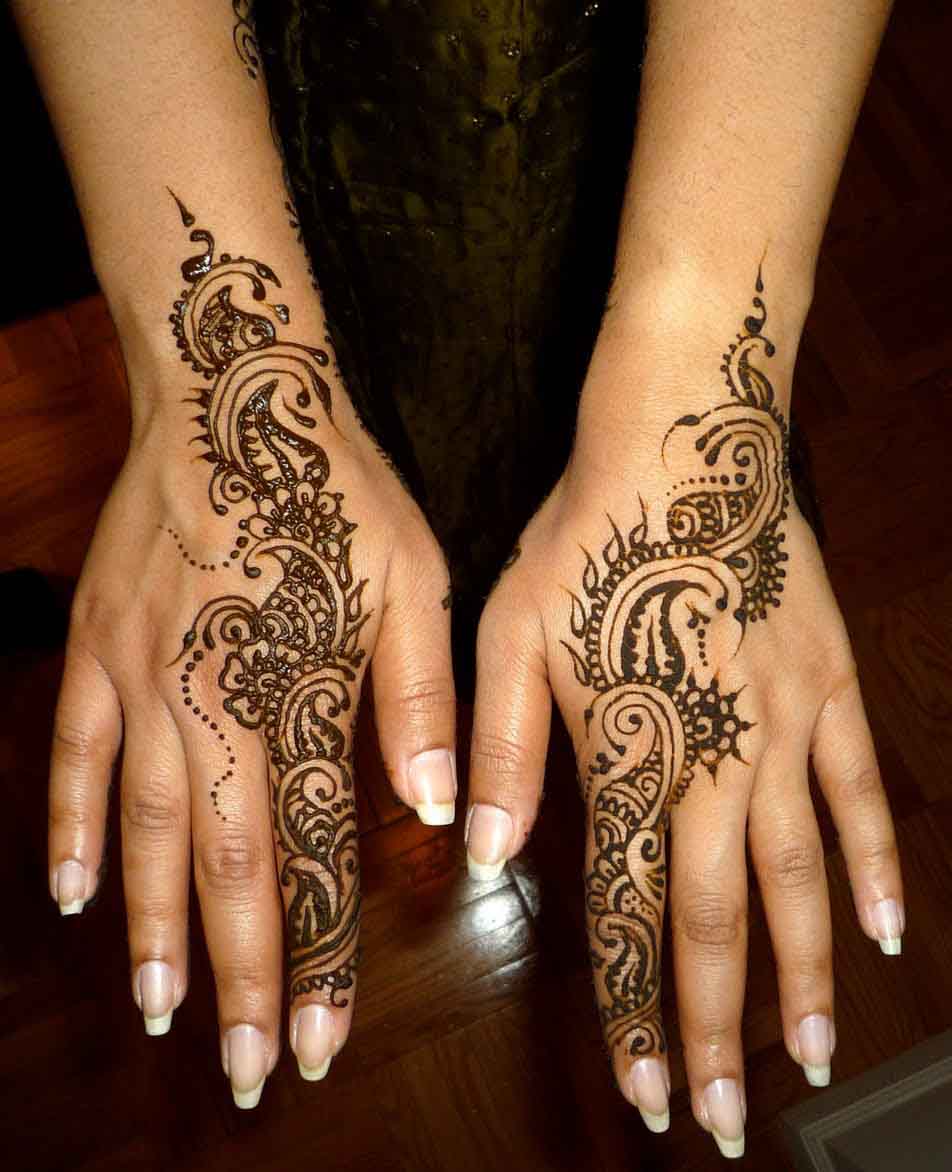 If you are searching for an appealing yet simple Pakistani mehndi designs, this can be a fantastic choice. This pattern begins from the index finger and ends at the wrist. Though the design on both hands looks similar but actually, two of them are different from each other.
Geometrical Pattern with Traditional Style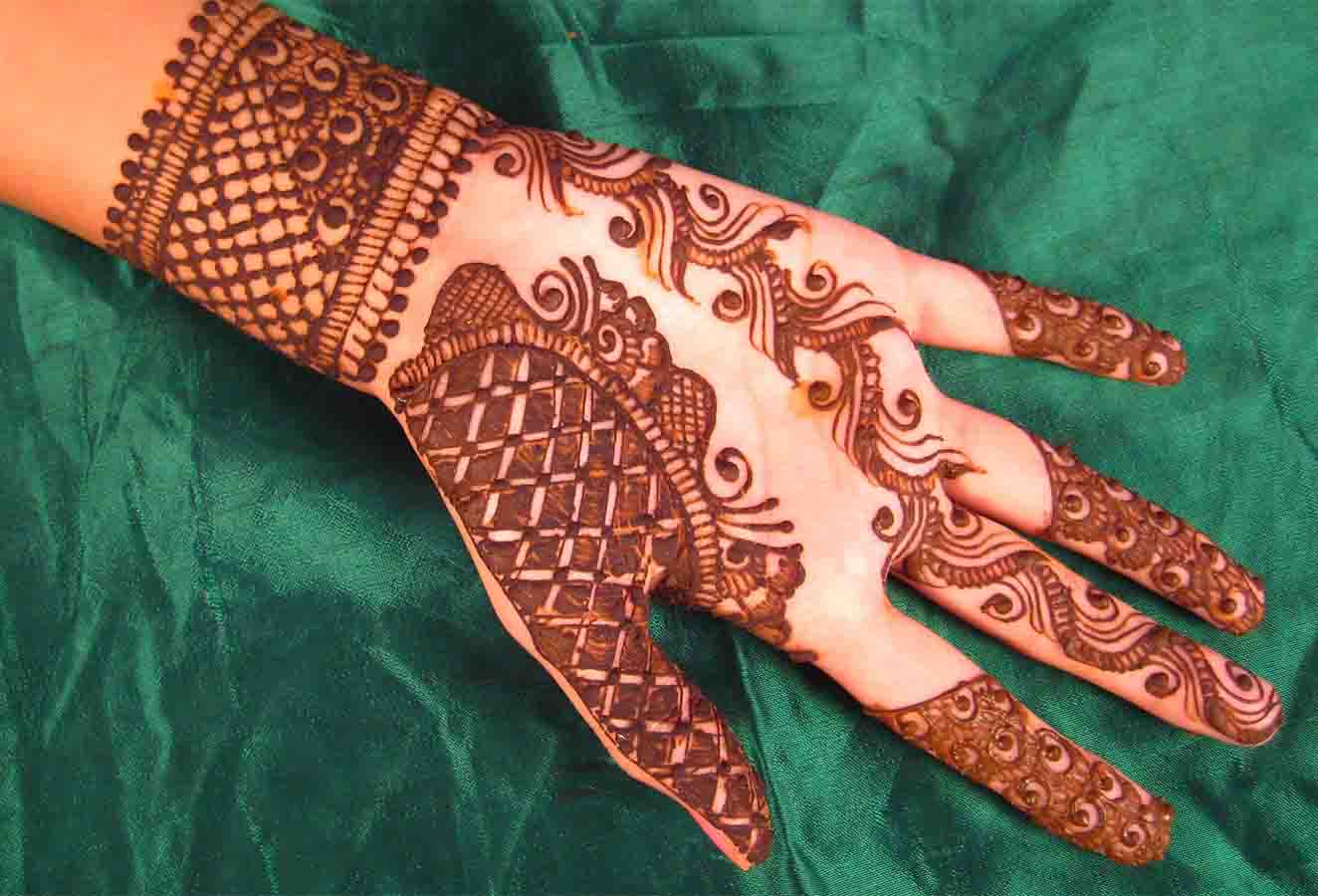 Many Pakistani henna designs combine traditional patterns with modern day designs. The image you see here expresses the same! The geometrical pattern with lines and checks has been beautifully coupled with the traditional mehndi design.
Fingers with Different Patterns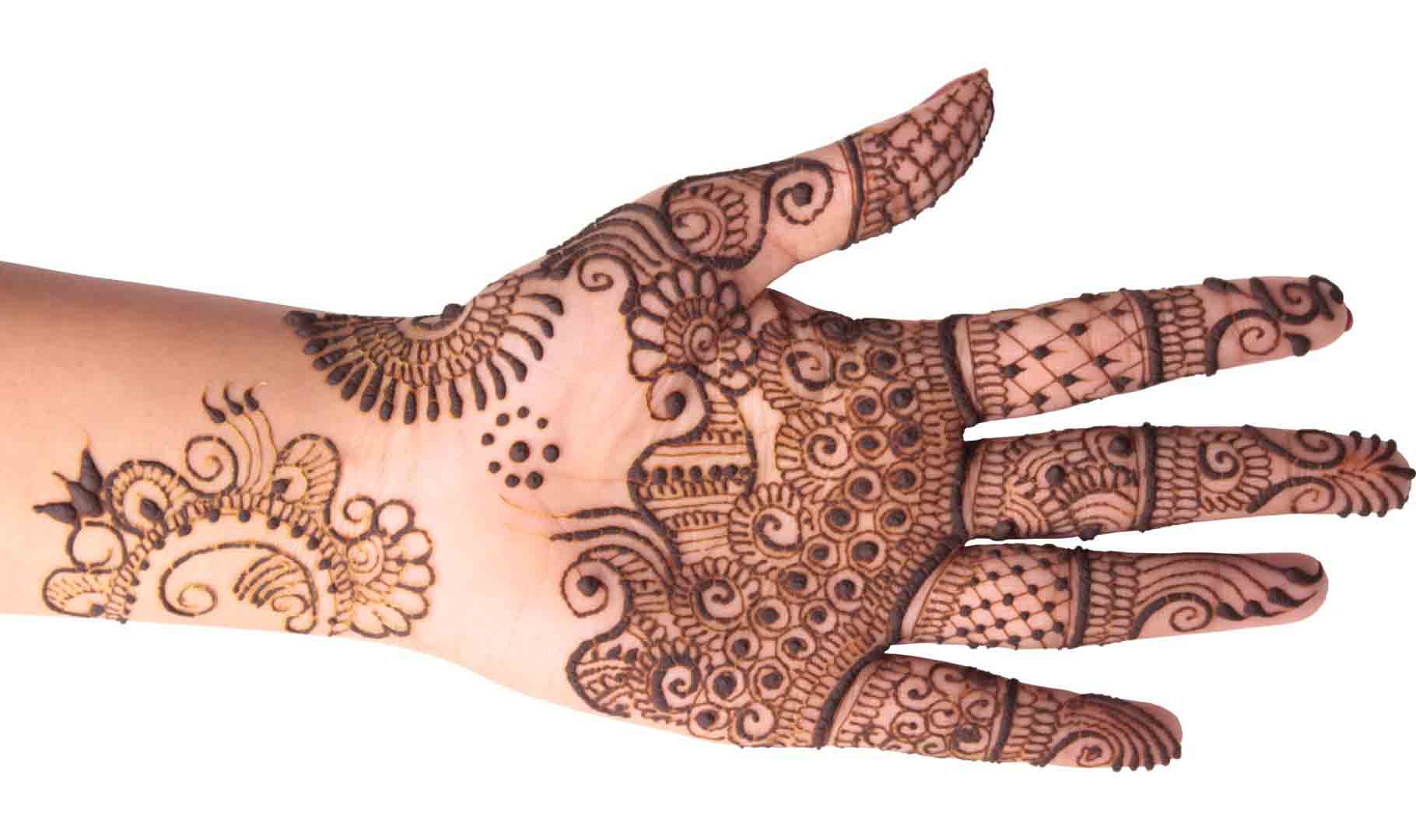 The unique feature of this mehndi design includes a different pattern on each of the fingers. Also, this model can be applied to both the front as well as on the back of hand. It is a lovely henna design for women who do not want to cover their entire hands with henna. Wear a quarter sleeved dress with such patterns to flaunt your henna.
Beautiful Full Hands Henna Pattern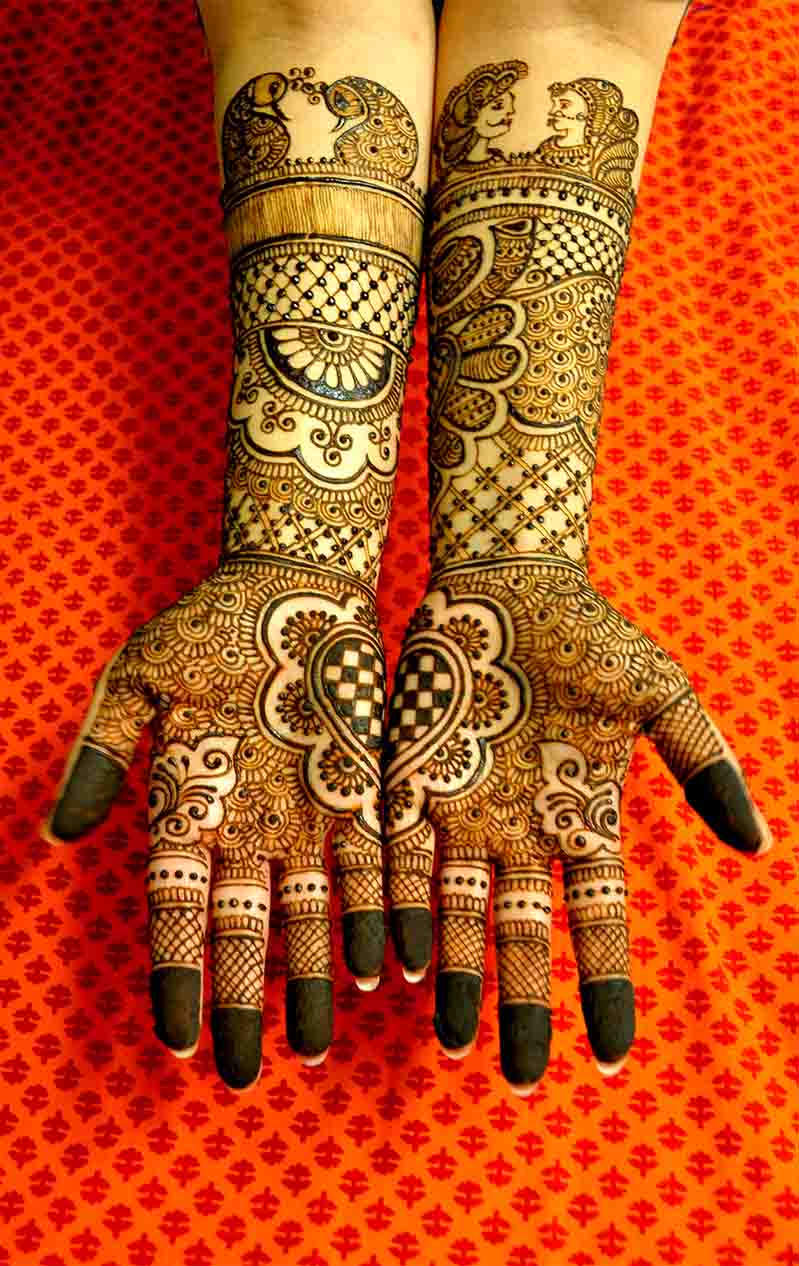 This is an excellent Pakistani bridal mehndi design! Apart from the intricacy of this design, you can also notice a heart in palms which looks complete when both the palms come together. Show it to your groom and see him smiling while looking at the heart in your hands!
Also Read : The Best Mehndi Designs for Hands
Design with Semi-circles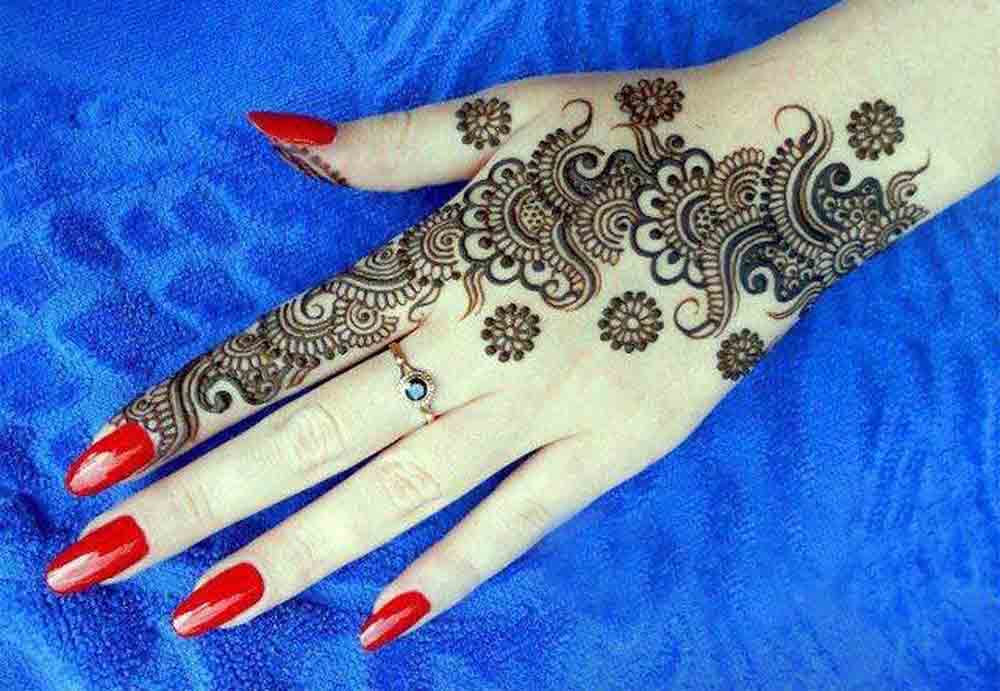 Beautiful and intricate mehndi design with more use of semi-circles! Even the flowers have been given an overall circular shape. Apply this design to the back of your hand and combine it with a bright nail paint to accentuate the beauty of your hands!
The Flower Trio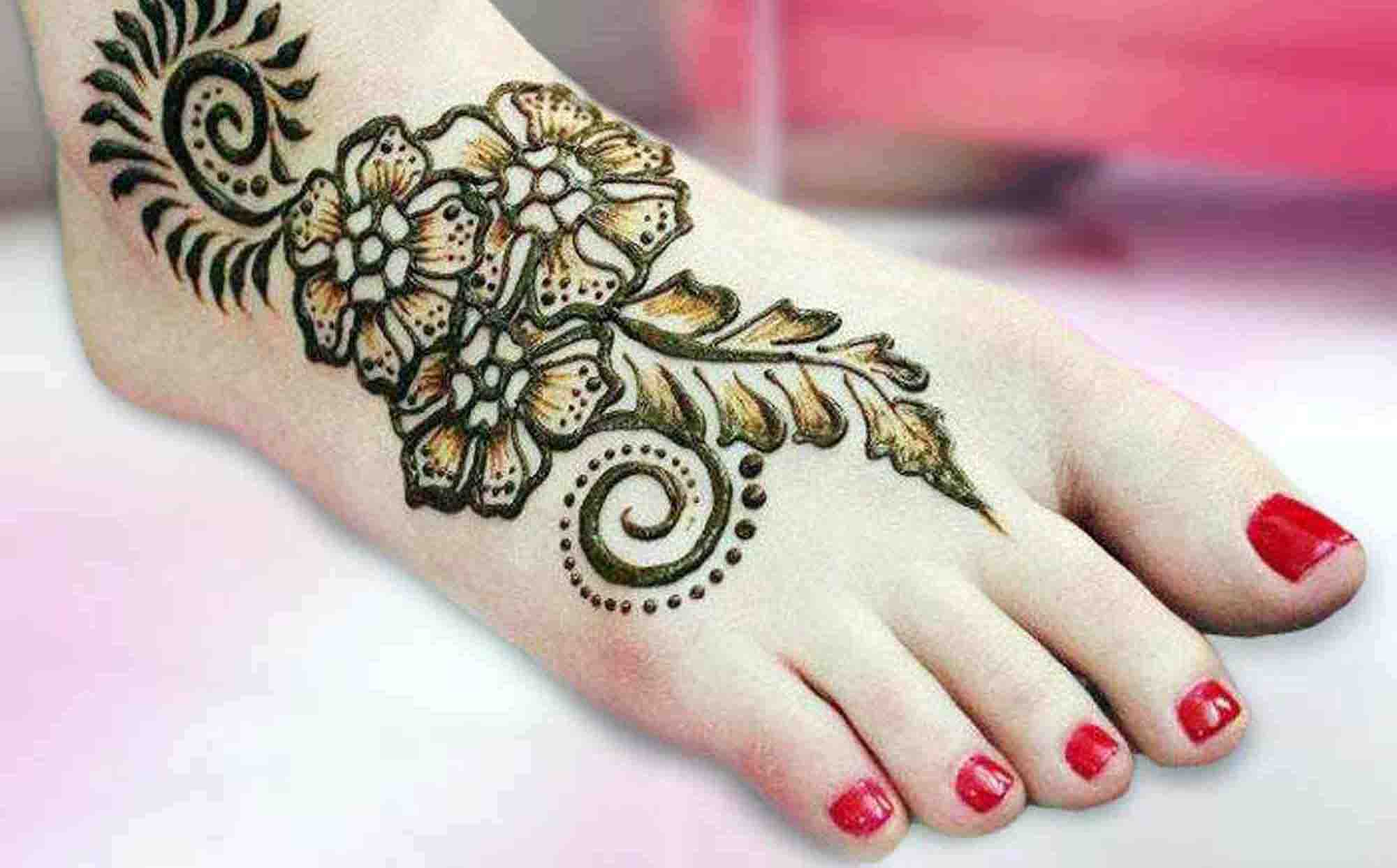 You can see three bold flowers and a leaf in this foot mehndi design. Also, the unique point about this pattern is the way the shading process of henna has been used in it! To provide a shaded look, keep the mehndi cone on the surface and press it slightly while sliding it forward.
The Jewel Look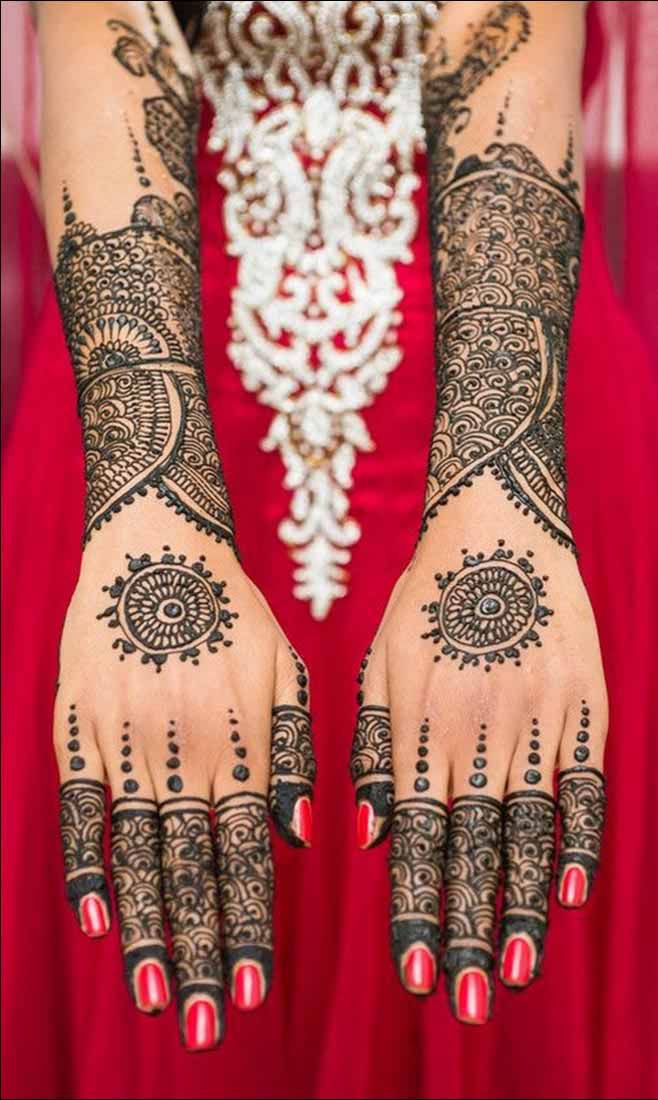 At the very first glance, this Pakistani mehndi design will give you a jewel kind of look. It entirely covers the back area of your hands. It has got two fabulous ornate circles, dots and an intricate subtle pattern that covers the wrist area also. The fingers look kind of interesting and appealing in this henna design.
Henna with a Tattoo Look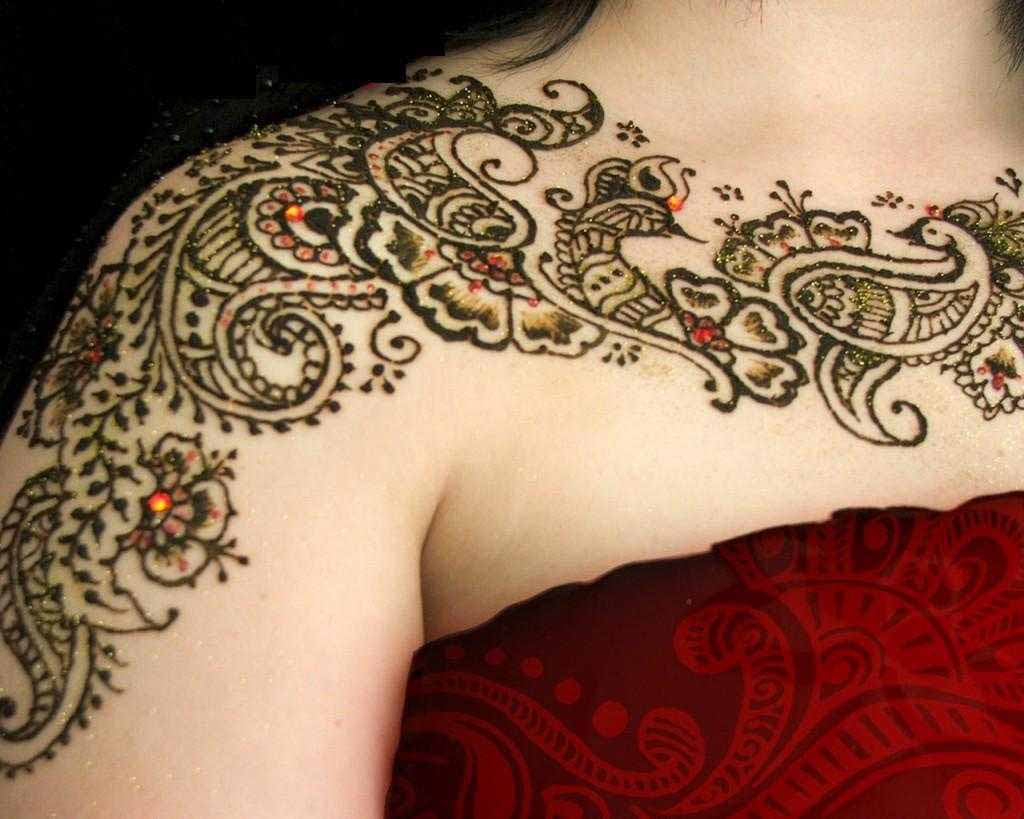 Have you ever imagined how henna would look when used just like a tattoo pattern? While angel tattoos and tattoo sleeve designs look awesome, this henna design looks even more engrossing with its colorful look. The glitter and few colors have been used cleverly to flaunt the overall look. Of course, try it with an off-shoulders dress!
Flower & Leaf Motifs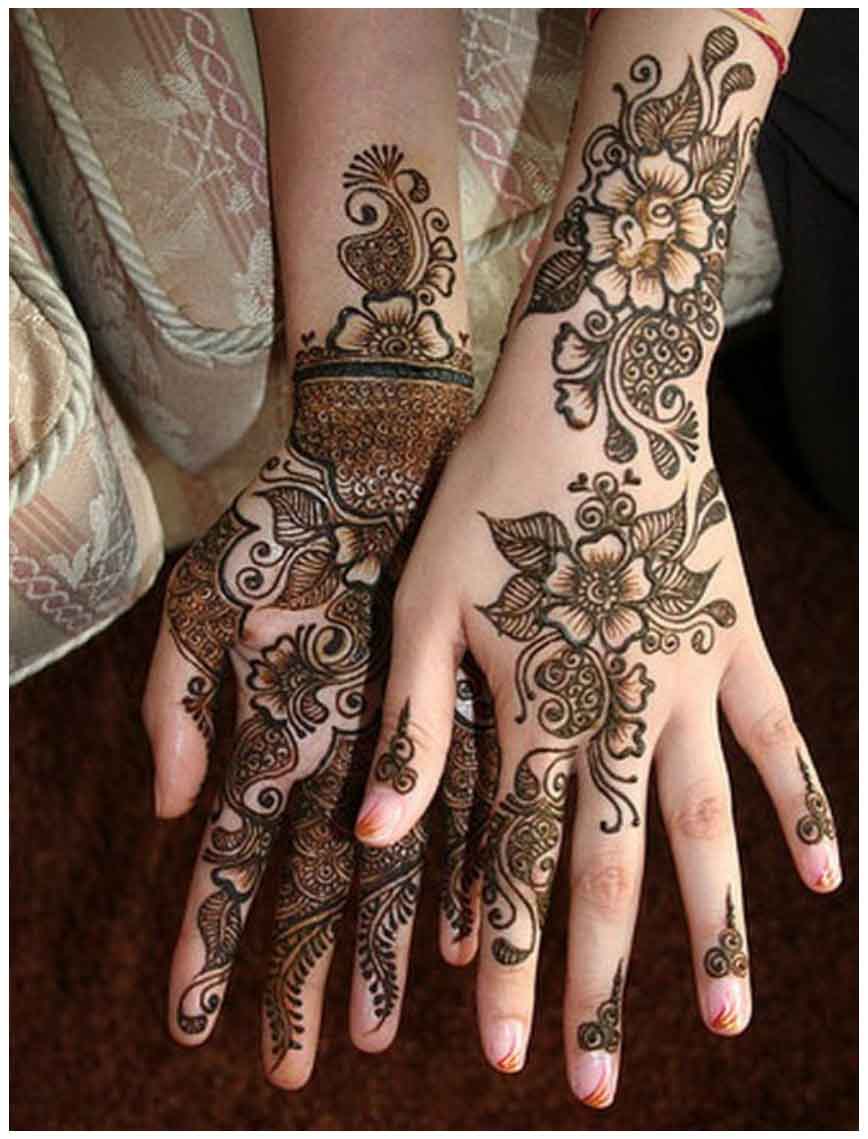 The flower and leaves motifs in henna designs are an all-time hit! Just take a look at this design which is full of delicacy, beauty, and a vibrant pattern. Superb work on the fingers and few strokes of shaded henna on nails accentuate the beauty of your delicate hands!
Full Legs Henna Design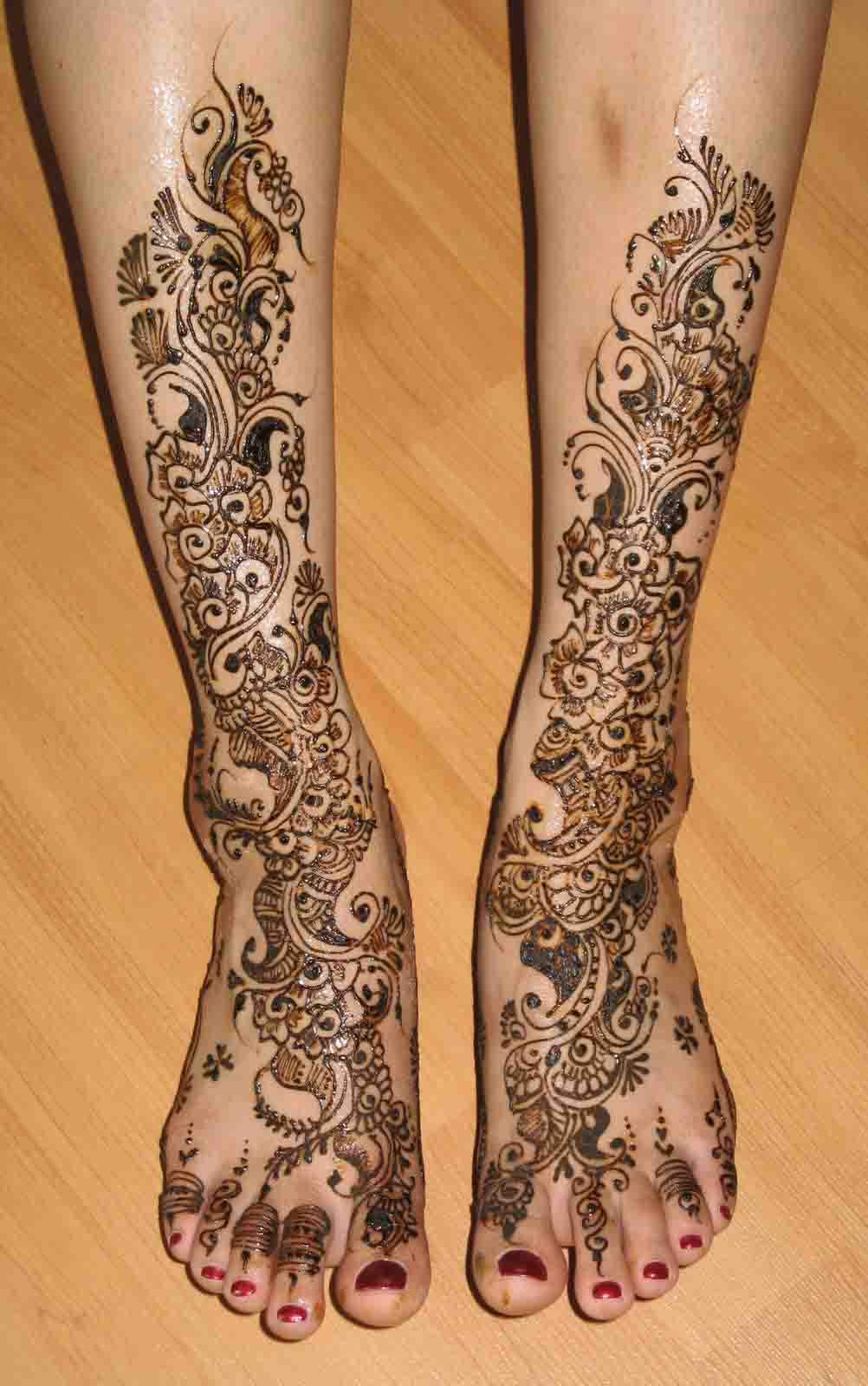 Another beautiful bridal mehndi design for full legs! You can clearly notice the fuller leaves at few places and the lovely bunches of flowers on legs! Apply a shining nail-paint to complete the bridal look!
Henna with the Look of Net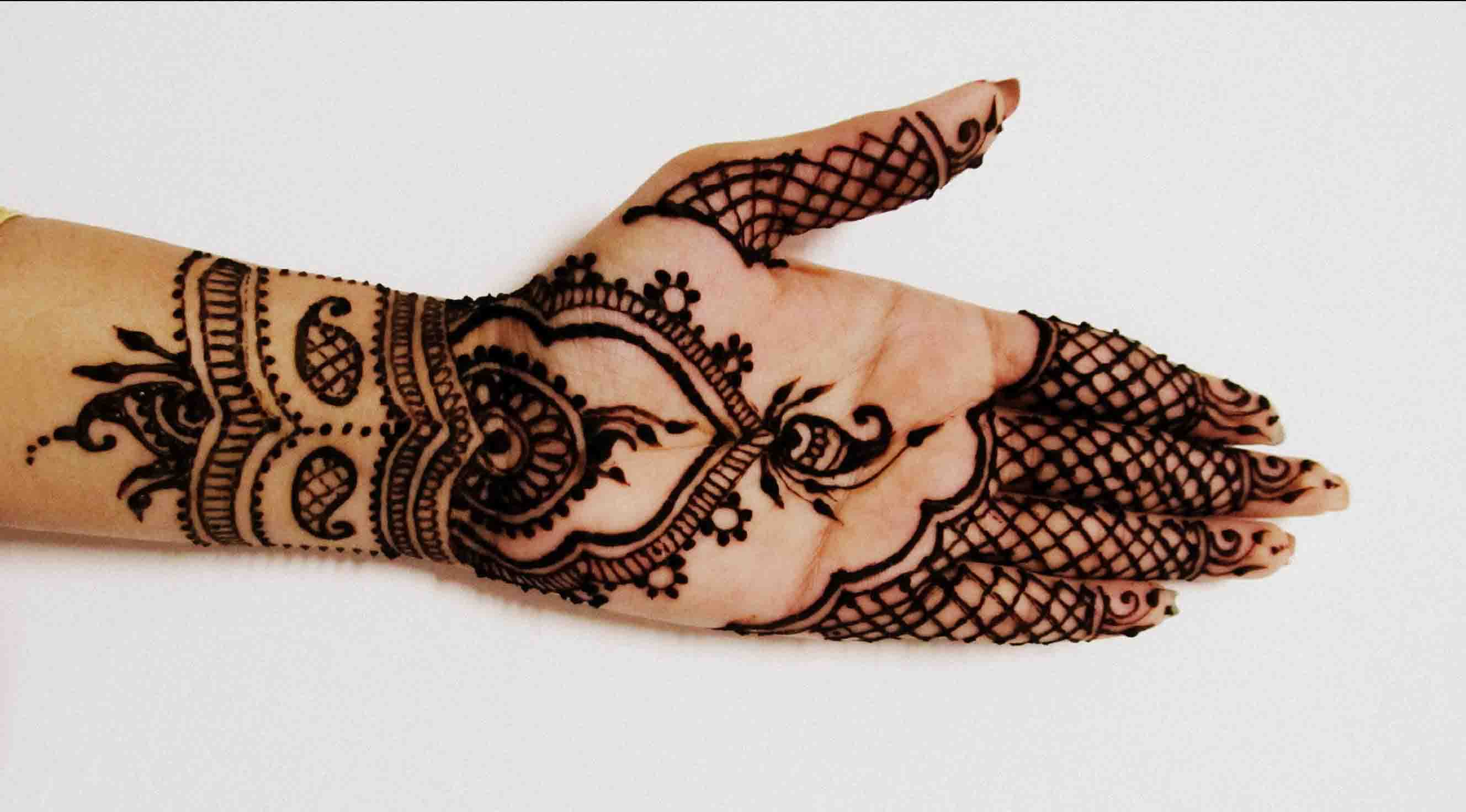 The unique feature of this design includes the net design which covers the finger area. Two bootis also look gorgeous at the wrist area. It is a perfect design to attend your best friend's wedding!
Perfect Mehndi Design for Palms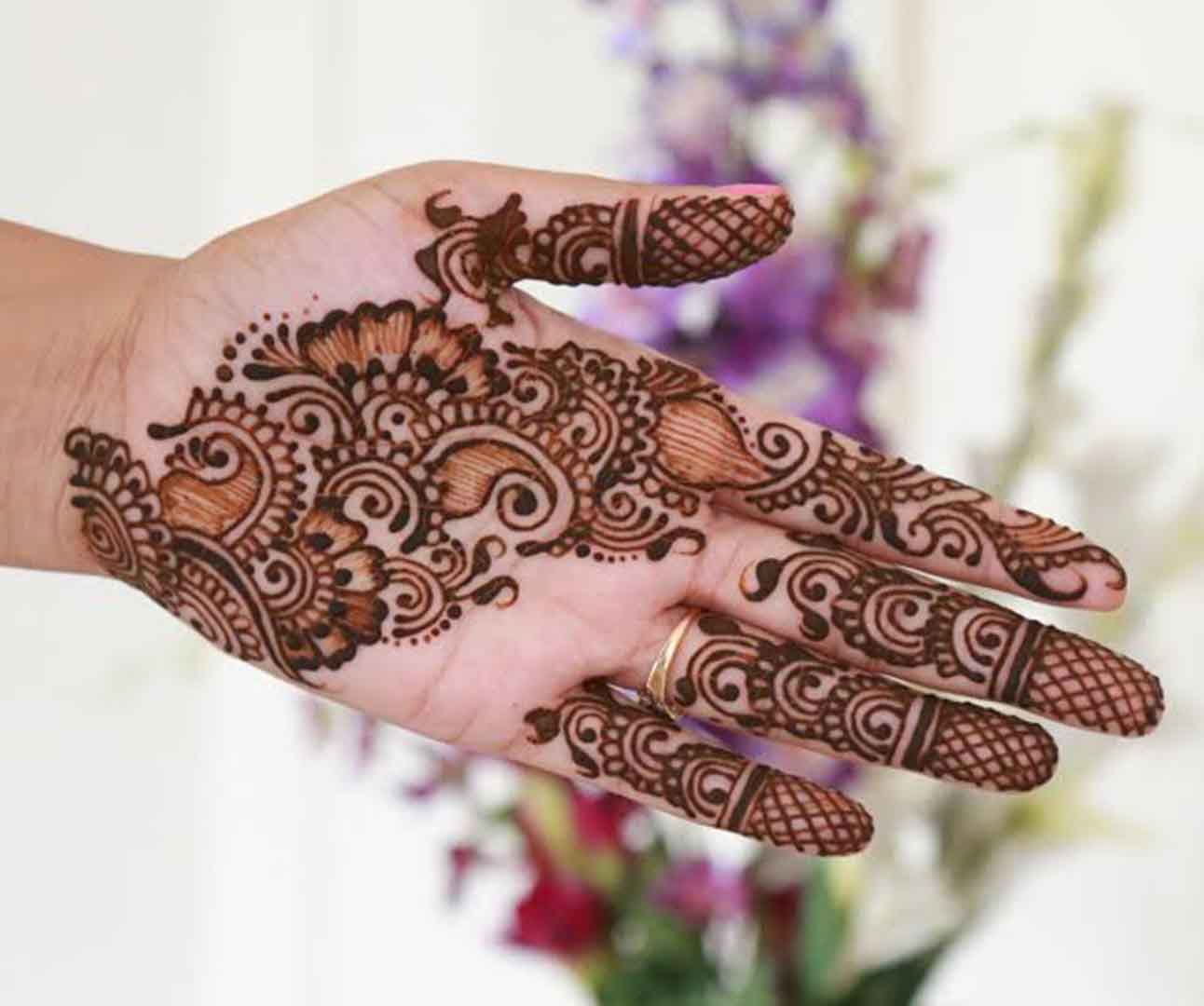 Mehndi designs give you much variety to choose from. If you do not want to cover your entire arms with henna, just stay simple and elegant with this design that includes your palm area in an excellent way.
Black Henna with Glitter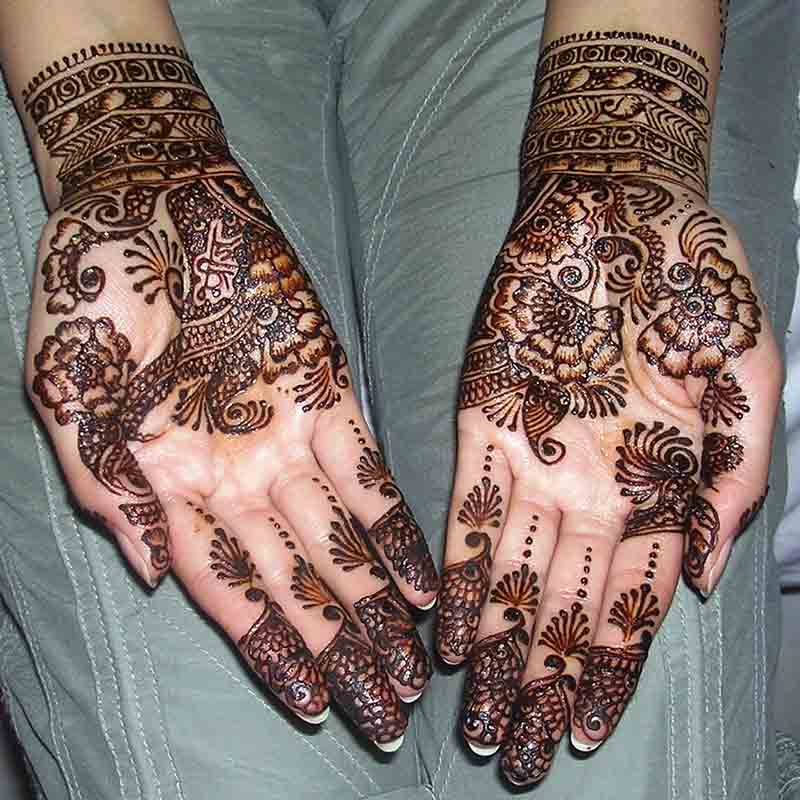 Nowadays, the unwashed henna look is also in vogue. Especially, when you have used glitter in the design, let henna stay on the hands in its original form and do not wash it off. Such unwashed henna looks great in parties or gatherings at night.
So Unique, So Different
Last but not the least in our list is this excellent Pakistani Mehndi design. The details are very engrossing in this pattern. The triangular finishes at the bottom of nails, the awesome circle hidden in the finger and the fulfilling, vibrant design on the wrist, all look unique and exciting!
If you have got your own lovely Pakistani Mehndi designs or any other henna design, why not share it with others! Just send us your ideas and show your creativity to the world!
Also Read: Small Tattoo Ideas.