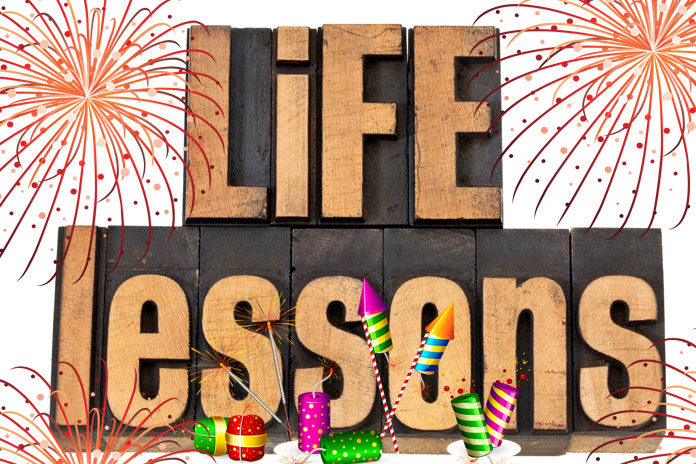 Diwali Crackers – Do you love to burst Diwali crackers every year? Is your Diwali crackers list always full of various exciting firecrackers? Your entire childhood must be filled with memories of lighting fuljhadis, anars, sutli bombs, Zameen chakkar on the Diwali night. However, can you imagine that these crackers for Diwali can also teach you crucial life lessons?
Related: Diwali Decorations For Home.
Yes, that is right! Diwali crackers hold valuable lessons which you must learn and implement to lead a highly successful life. Even if you want to celebrate a cracker free Diwali, you can at least see the significance of Diwali crackers in an entirely different light.
So, check out these mind-blowing life lessons which you can learn from your Diwali crackers list this year:
More On Diwali
1. Dream High Like a Rocket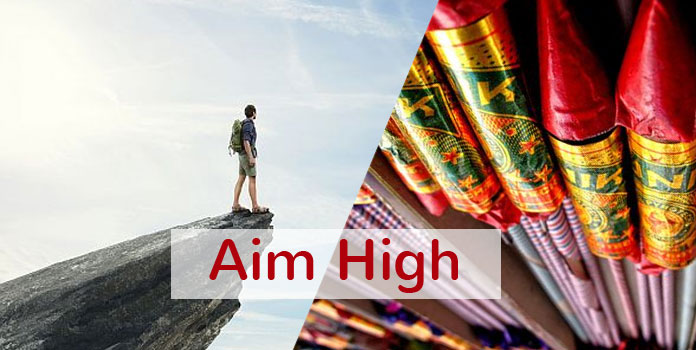 Among all Diwali crackers, a rocket can teach you some of the most valuable life lessons. Just like a rocket needs fire under it to fly high into the skies, you need to have a fire in your belly to reach skies. You should never be afraid to dream high and must fuel your ambitions with burning desire. Assume that your ass is under fire and use your burning desire to go after your dreams.
2. Spread Positivity with Fuljhadi (Electric Sparkles)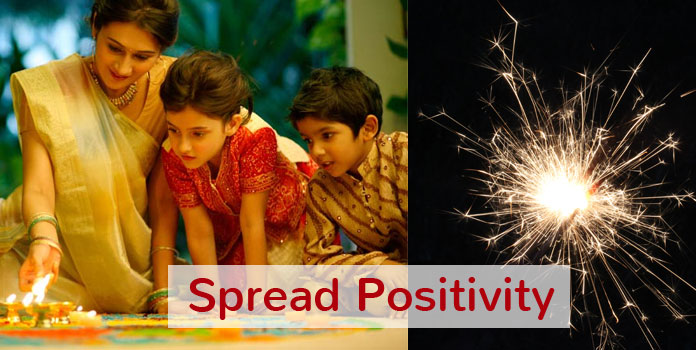 Electric Sparkles or Fuljhadi form a crucial part of all crackers for Diwali. Without making any noise, they burn and spread light on the night of Diwali. Similar to it, you must aim to spread positivity and hope in this world no matter what you may be going through in your personal life. There is already too much negativity in the world, and it needs a message of love and positivity from each of one of us. Learn from sparkling fuljhadis to spread lights in dark lives of other people.
3. Confusion Gets You Nowhere (Zameen Chakkar)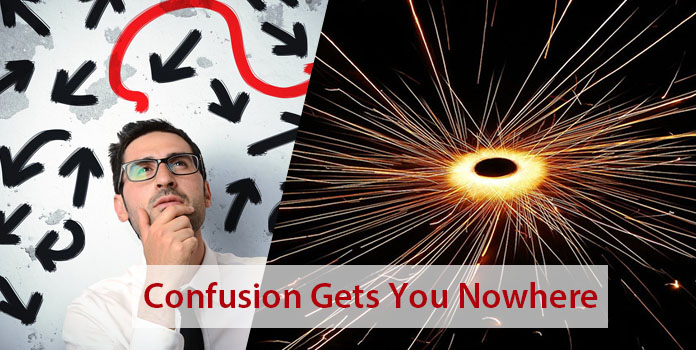 Did you know that you can learn significant lessons from innocent looking Zameen Chakkar as well? It is not just to increase your Diwali crackers list but can teach you how important it is to be clear in life. If you do not have well-defined goals and purpose in life, you may end up going round and round until you become exhausted at the end and achieved nothing in life. You may be confused and unclear, but you must figure out your purpose by doing different things rather than wandering mindlessly in confusing circles.
4. Let Yourself be Heard (Diwali cracker bombs)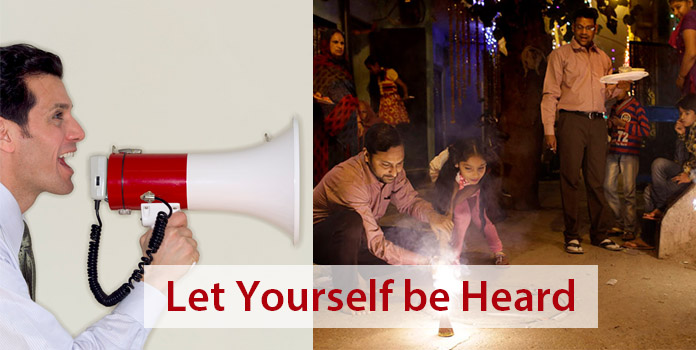 Sometimes the world needs your authentic voice and real you rather than you playing small. It does not do good to anyone if you play down your qualities and achievements. Loud Bullet bombs and Sutli bombs from your Diwali crackers list can teach you just that. These Diwali crackers can make their blasting sound heard over a long distance and similarly, you must aim to let yourself heard to the world through your stories and achievements.
5. Spread Showers of Happiness Like Anar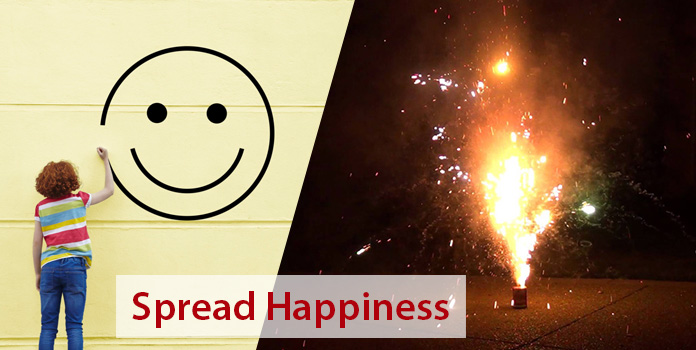 Out of all Diwali crackers, people feel most happy watching Anars or flower pots spread showers of light in the dark new moon night of Deepavali. These bright, cheery light showers can boost the mood of any person who is witnessing this display of fireworks. You can also learn to be a constant source of joy and happiness for others who always feel happy and uplifted in your presence. Be like the Anar which before dying, gives maximum light to the world by burning and shining brightly.
Also Read: Vastu Mistakes You Must know Before Diwali Pooja.
6. Check Your Ego As It Would Ultimately Burst (Ganga Jamuna)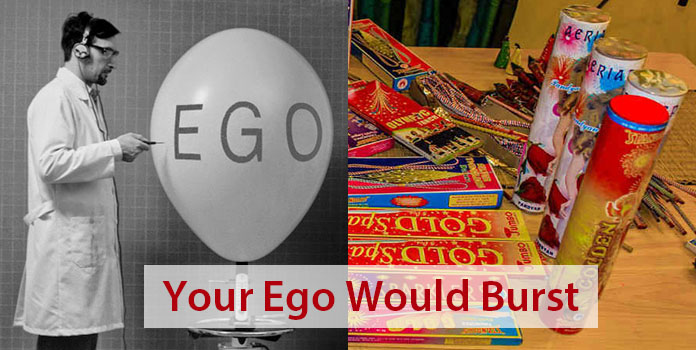 This unique firework from your Diwali crackers list can be thought of as an overexcited Anar. This particular firecracker bursts after it had burned and produced a lightening show like Anar. However, you can learn a valuable lesson here. While you must be confident enough to speak up and share your experience with the world, you should never become too full of yourself. You must make sure that you do not become an egoist as your ego will ultimately cause your downfall.
7. Silently Spread Light and Peace with Sky Lanterns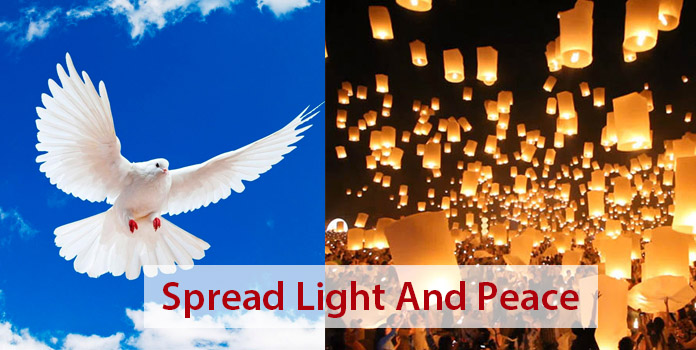 It is one of the lesser known yet traditional Diwali crackers among people celebrating Diwali. It is like a hot air balloon where small fire is lit under it and carries it to the sky. Diwali sky full of these lanterns is a spectacular sight reminding us of the peace in turbulent times. Just like these, you must aim to spread message of calm, peace, and light of happiness.
8. Consistent Small Achievements Make Louder Noise (Ladi of Small Red Crackers)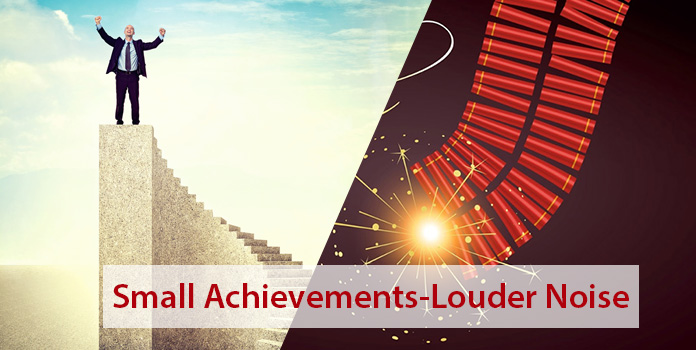 People love to burst long lines (ladi) of little red firecrackers. You must have noticed how a single cracker may not produce an impact yet when you fire them up together; you get to experience an extended cocktail of sounds and lightning. Similarly, you must never be content with one significant achievement and go for consistent results. Your wins may be small, but over a period, they add much more value to your life rather than just a single victory.
This year when you are in the market to buy Diwali crackers or watch people burning them, remind yourself of these eye-opening life lessons from these firecrackers. It is indeed true that if you want, you can learn from anything even if you never believed that it could teach you something. You will love these epic Diwali cracker fail videos which will leave you laughing on the floor!
Also Read: Diwali Sweets.