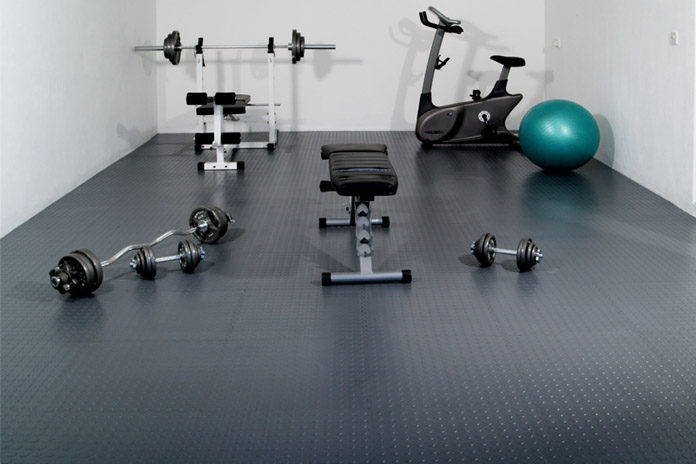 Home Gym Flooring – Thinking of converting some extra space in your home to a gym? Then you need the right kind of home gym flooring ideas.
But why?
Because the flooring rule for your home doesn't apply to the gym. You cannot use wall to wall carpeting, marble or mosaic floors for the gym. You need something thick, non-slippery and something that can handle the abuse that happens in a gym.
Basically, you need gym flooring that's effective, easy on maintenance, durable and reliable. We have sourced some of the best options for you. Plus one more advise stop taking gym selfies, it may be a psychological problem.
Rubber Horse Stall Mat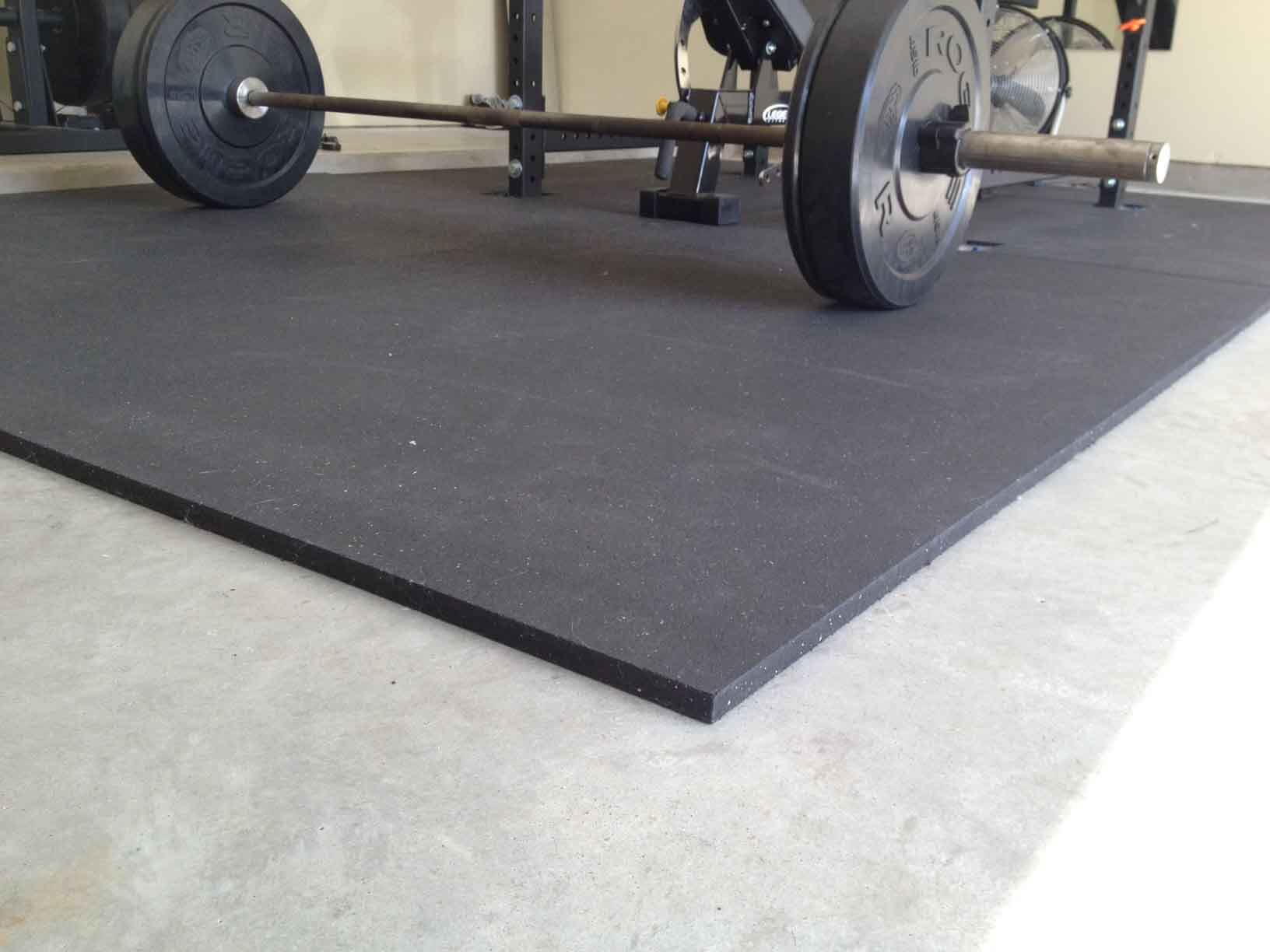 Easy to install and highly durable, rubber horse stall mats are shock absorbing home gym flooring option. If you are wondering why these rubber sheets are known as horse stall mat, it is because they are used in the horse stalls for the easing the knees of horses.
This flooring is easy to clean and maintain as compared to vinyl tiles or carpets. You just need to vacuum or damp mop the flooring, and it is good to go. Rubber is naturally anti-microbial, so this type of flooring for home gym doesn't harbor molds, fungi or mildew.
It doesn't absorb moisture, so you can use it in basement. And the sound proofing qualities ensure that the workout noises are minimum. Gym friends are best friends so you can also ask them to set a home gym flooring.
Virgin Rubber Floor Tiles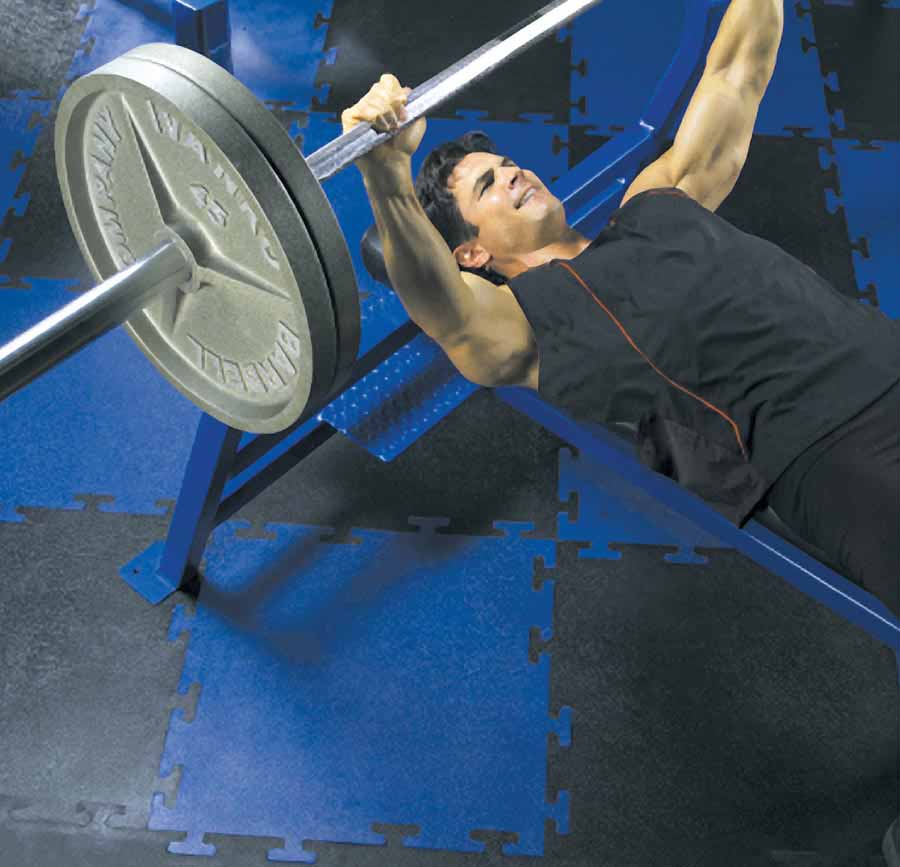 Virgin rubber floor tiles are the most common flooring solution for commercial as well as home gyms. These rubber gym flooring have a slick pebbled or hammered surface.
Typically they have a close cell construction, which makes them moisture absorbent and easy to clean. Also, unlike recycled rubber, these workout flooring's don't have the unpleasant odor that usually creeps in during recycling.
Cork Flooring A Perfect Home Gym Flooring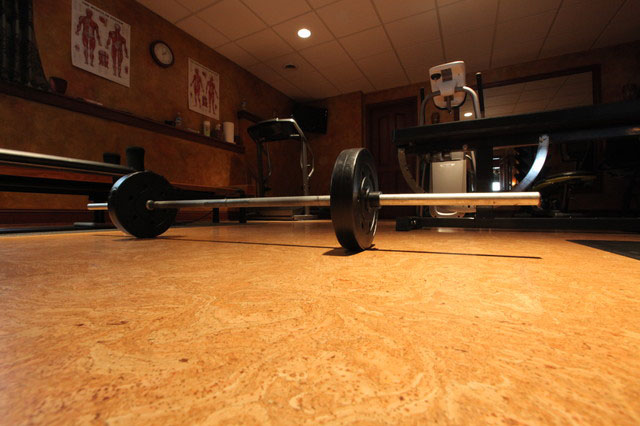 In the recent years, the appeal of environment-friendly products has ignited a renewed interest in cork flooring for home gyms. This flooring idea will give your home a rustic farm house look.
They are 100% renewable and biodegradable. So, they serve as a nice alternative to hardwood or vinyl flooring. Because of porous architecture and soft texture, it is a decent flooring option for yoga gyms. However, it isn't great for weight training home gyms.
Interlocking EVA Foam Tiles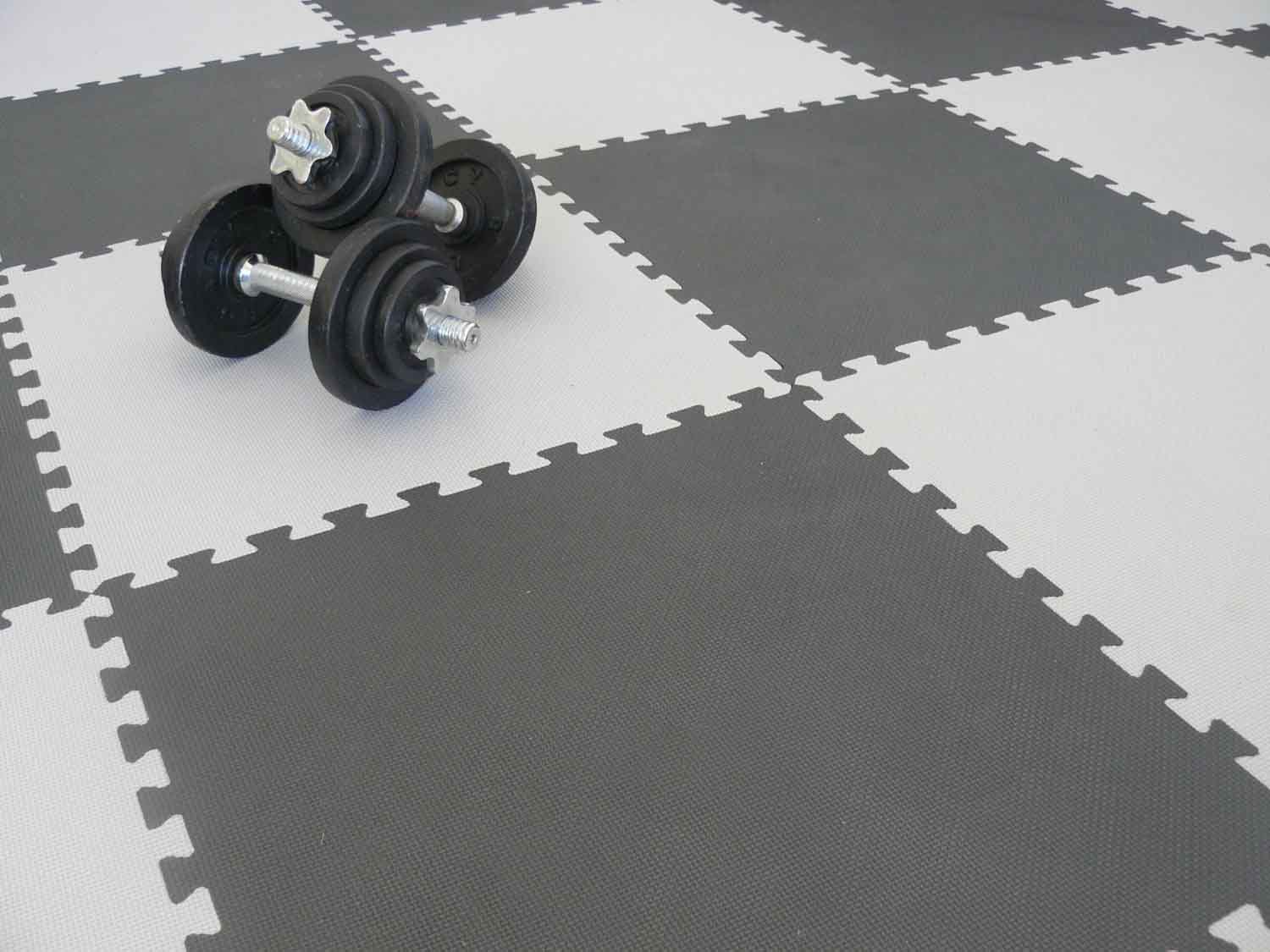 Typically referred to as soft tiles, foam tiles, or puzzle lock tiles, this home gym flooring is one of the first gym-friendly floor covering that you'll find at the home improvement stores.
Made from EVA or Ethylene vinyl acetate, the foam flooring for home gym is a low cost, easy to clean flooring option that offers the comfort of soft cushioning, which is essential for gym setups. Due to their excellent shock absorption qualities, they serve as a great gym flooring.
Lightweight and portable, they are generally used in the form of interlocking foam mats/tiles. And the best part is that they are available in a myriad of colors, which makes them fun.
Carpet Tiles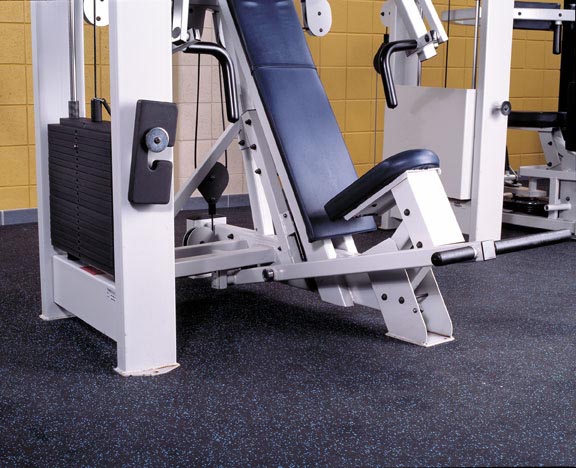 Carpet tiles are quite famous floor covering option worldwide. They are relatively inexpensive and fairly easy to clean on regular basis. All these factors make them an excellent home gym flooring solution.
Usually, low pile carpets are used for this purpose because they more durable as compared to fluffy shags and soft Berber style carpets. In general, these tiles have an interlocking construction, which makes them easier to install. Alike foam tiles, carpet tiles are available in wide range of colors.
Laminate Flooring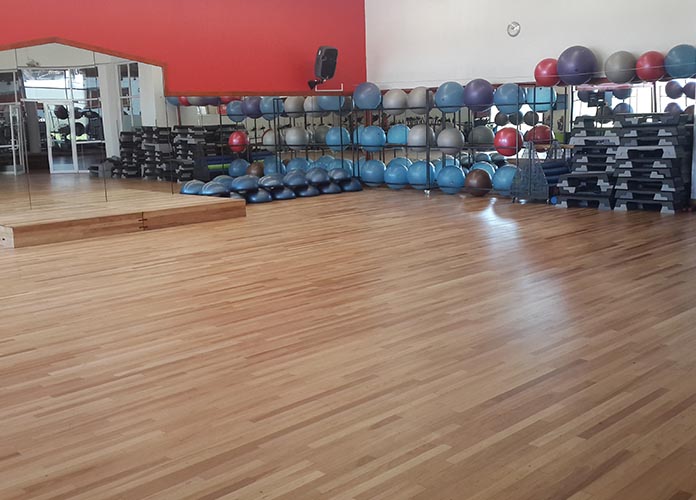 Be it your gym or the floors of your home, laminate floorings seem to find their way everywhere. What makes this style of flooring so popular is the fact that they are available in an array of designs, textures, and colors.
There is no limit to how much you can customize them on your own. In addition, they are comparably cheaper than any of its competitors. The laminate floorings make an excellent flooring for home gym, as you can get one custom made to match your gym's décor settings. Many of your family members makes many gym excuses to go to gym, so set a space at home and keep them healthy.
Above all, they are easy to use and you don't need professional help for instal  lation. Also, cleaning it is a child's play for all you require is vacuuming or damp mopping the floors every few days, and that's it.
All these home gym flooring's are value for money. So, which one of these will you buy?
Also Read: 12 Living Room Rugs Ideas To Make It More Expensive.  
25 Small Bedroom Ideas To Make It More Expensive