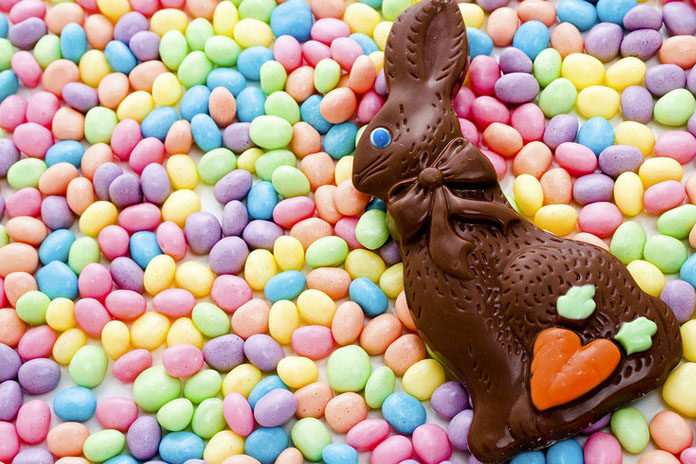 Easter Candies – The soft, crunchy, and creamy texture of Easter candies makes them a staple of holiday treats. Just like Halloween, Easter also witnesses a huge consumption of candies.
Moreover, kids have a blast on Easter particularly as they do not have to go around and ask for candies. Instead they get to munch on these delicacies as soon as they discover their Easter gift baskets. The candies they get in reward of fun Easter games are an added bonus.
As an adult, you may also find it hard to resist those Easter candies that remind you of your childhood. You might be busy in Easter decorations or preparing Easter foods for the Sunday brunch. Still, an occasional bite or two of your favorite Easter candy won't hurt you, right?
So, get ready to fall in love with the sweetness of these 18 classic Easter candies without which this day simply feels non-existent:
More on Easter:
1. Chocolate Bunny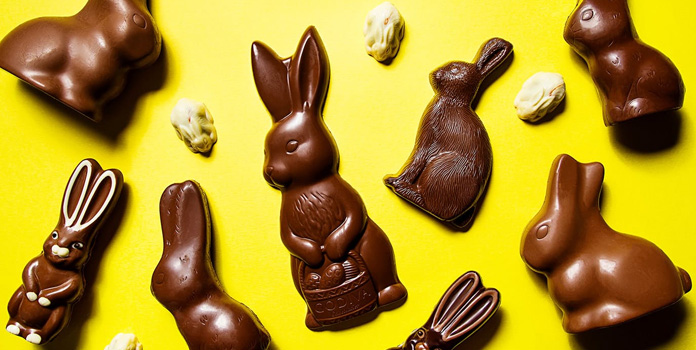 Well, you cannot have Easter without biting the ear off the chocolate bunny no matter how calorie conscious you are! And once you take that bite savoring that heavenly chocolate taste, it is hard to stop yourself, right?
2. Jelly Beans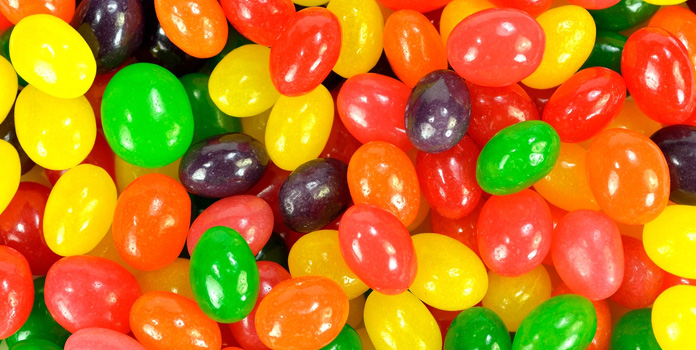 Be it any flavor of jelly beans, they are a staple of every Easter egg hunt or any other Easter games and activities. Kids love them and so do many adults.
3. Cadbury Mini Eggs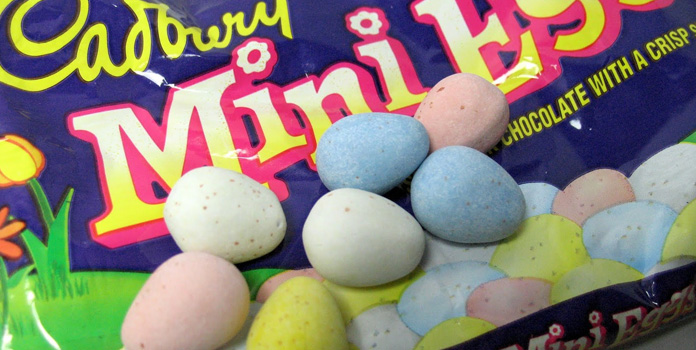 This is the perhaps the most popular Easter candy of all time perhaps only next to Cadbury Creme Eggs. Too bad you do not get these throughout the year, isn't it?
4. Cadbury Creme Eggs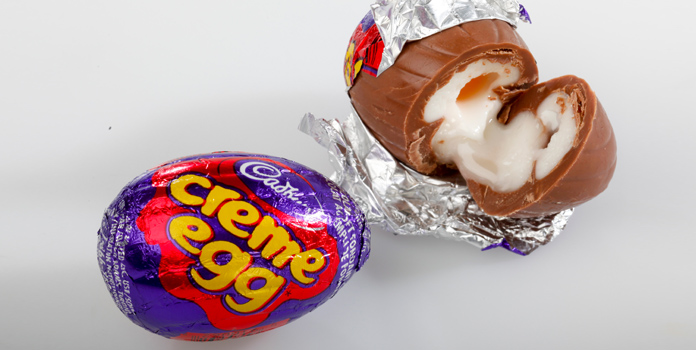 It may be that advertisements of creme filled eggs covered by a chocolate layer were the reason behind your fascination with Cadbury Eggs. However, one has to agree that nothing feels better than that soft, creamy feeling when you munch these Easter candies.
5. Butterfinger Nest Eggs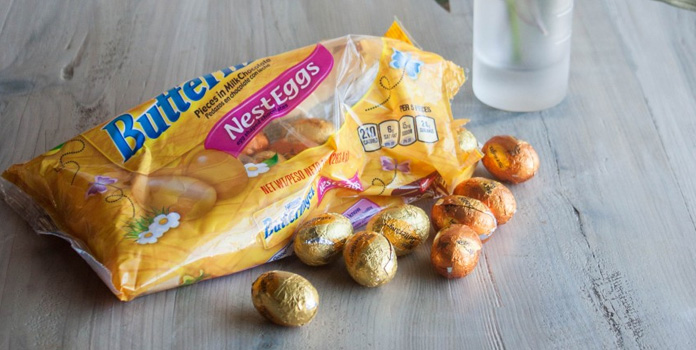 If Cadbury came up with chocolate eggs, Nestle has nest eggs. They may not be as good as former but hey, they are still popular Easter candies!
Also Read: Easter Movies You Must Watch Once.
6. Russell Stover Chocolate Easter Candies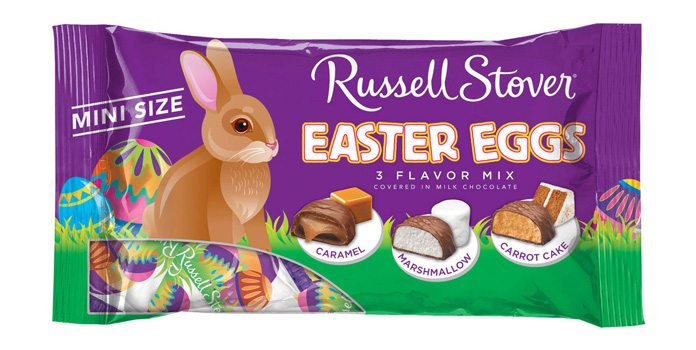 Admit it. Chocolate marshmallows by Russell Stover are lot yummier than regular marshmallows. Do not even get us started about marshmallow peeps!
7. Fudge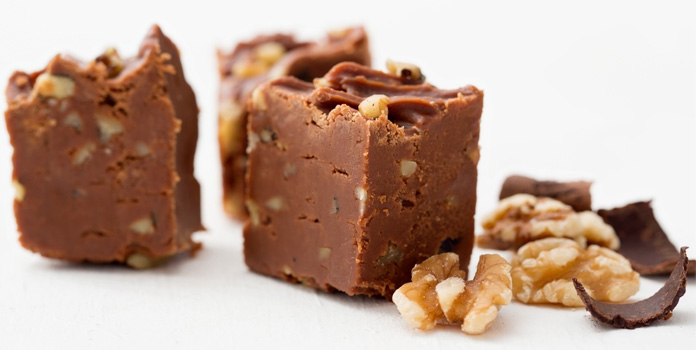 For those who want healthy Easter candies or homemade Easter candies, they can try organic fudge without any artificial ingredients. You also have an option of fudge covered with nuts or dried fruit for added nutrition.
8. Lindt Chocolate Carrots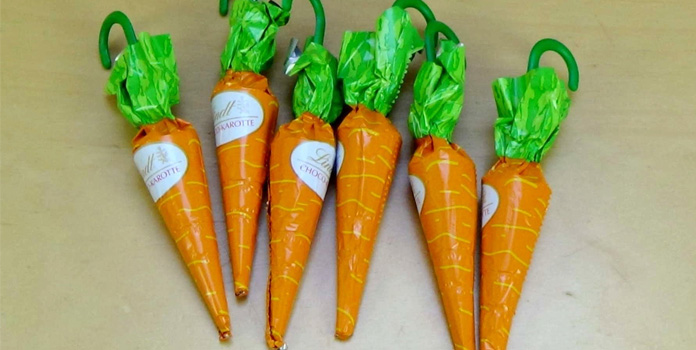 Chocolate carrots may sound like unusual Easter candies but they are definitely worth the Easter treat. Plus they are no less sweet than their egg counterparts.
9. Hollow Chocolate Bunny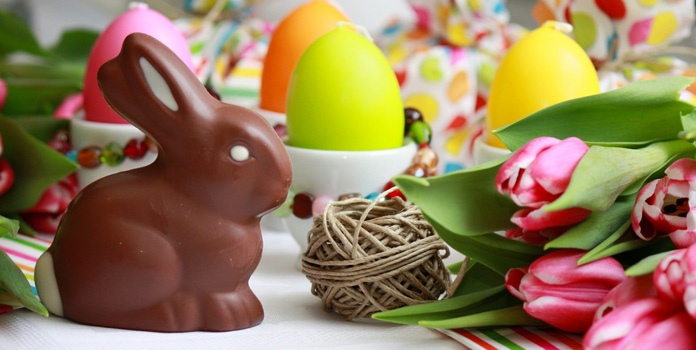 If you are looking for healthy Easter candies, then you can have hollow chocolate bunnies that pack a lesser punch of sugar and extra calories. This is a good way to limit the sweet intake of your kids as well.
10. Snickers Eggs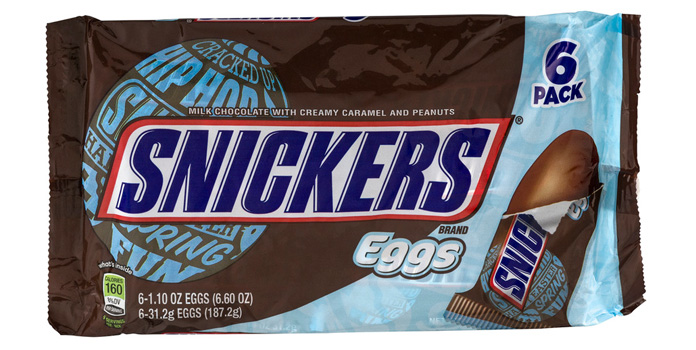 Snickers eggs are a little known yet no less crunchy and chocolaty than other Easter candies. Apart from its simple version, you can also try the peanut butter egg version! Mind the calories, though!
11. Marshmallow Peeps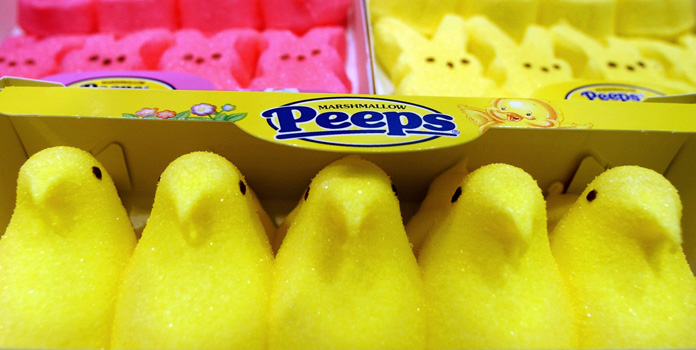 It does not matter whether you like or hate them. The truth is Easter feels incomplete without peeps. Accept that it is one of the Easter facts that will remain true for eternity. However, beware of their excess consumption as they may not have any fat content but they are high in sugar!
12. Reese's Peanut Butter Egg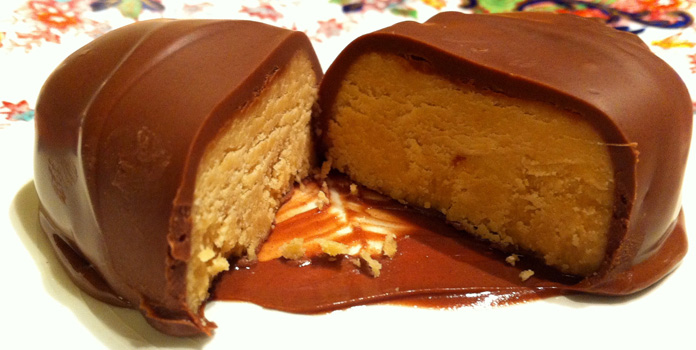 If you are looking for an Easter candy with a perfect combination of chocolate and peanut butter, look no further than Reese's chocolate eggs!
13. Robin Eggs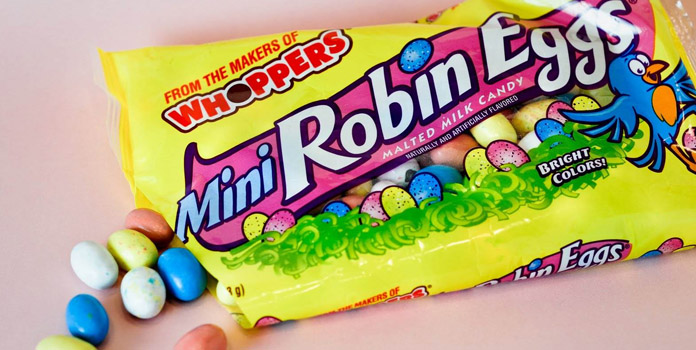 Chocolate eggs filled with malt are exactly what you need for perfect Easter treat for children. You can include it in your Easter gift baskets for kids along with other Easter candies and goodies.
14. Candy Corn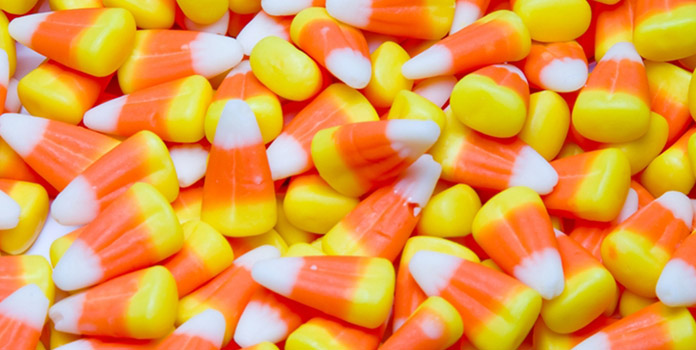 Candy corn may be a popular Halloween treat but they do taste better in the spring season as well. Plus they also get a little makeover by makers to make them suitable as Easter candies.
15. Homemade Easter Candies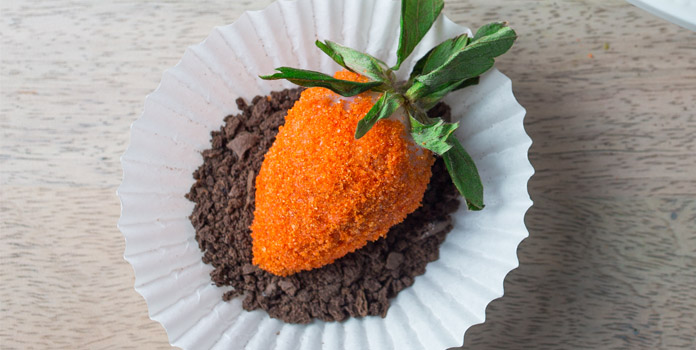 If you are worried about artificial ingredients and excess sugar, homemade Easter candies are a great alternative provided you are willing to do the hard work for making them.
16. Dove Easter Eggs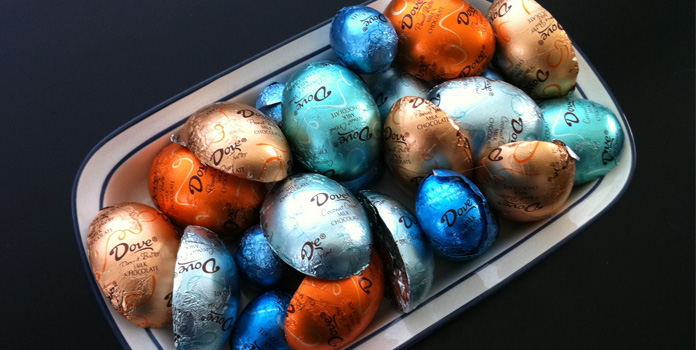 This one is another Easter candy that would remind you of your childhood. If you have grown tired of Cadbury eggs, it is time to try their close cousin in the form of creamy Dove eggs.
17. Jordan Almonds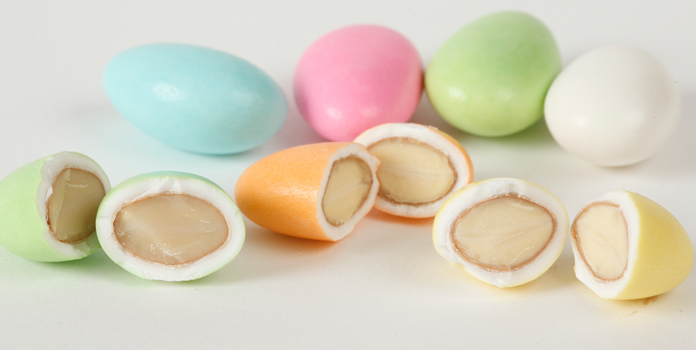 Raise your hands if you need an excuse to feel less guilty about eating too many Easter candies. These almonds covered with candy are not only the favorite of kids but also adults.
18. Hershey's Eggs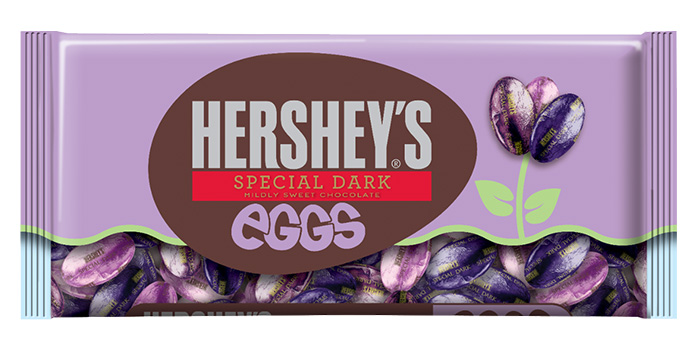 You cannot get enough of chocolate eggs on Easter day, can you? Hershey's eggs definitely come among best Easter candies of all times.
You can also have the pleasure of eating Easter cakes if you crave the delicious flavour. But still, nothing can steal the magic of Easter candies. Just be sure of burning those extra calories either through bodybuilding workout or simple gardening activities. In fact, for this special occasion you can grow exclusive Easter cactus or Easter lily. Spring lily will particularly stand out among other Easter flowers you might be planning to use in decorations.
Also Read: Easter Cakes And Recipe Ideas.