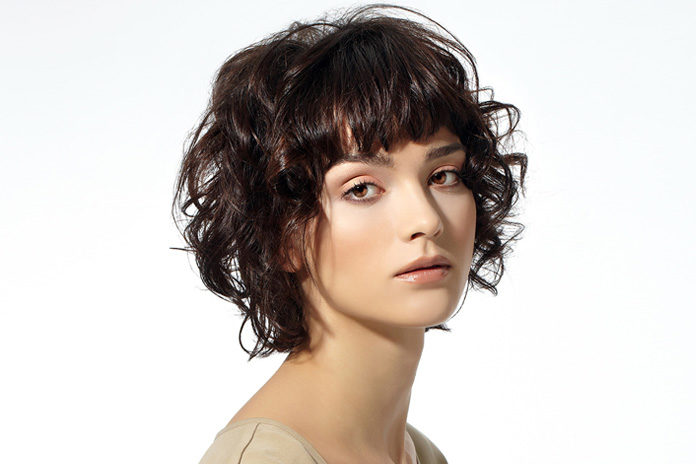 Short Curly Hairstyles – Many of us love the short curly hair. Curly hairstyles have been in trend for years and even today people like to curl up their hair whether s/he is a man, woman, girl or a boy.
Related: Short Hair Hairstyles.
Curly hair gives a different and charming look to the face. Celebrities have experts who curl up their hair. You too can do it at your home all you need is a skillful hand. Skill develops with practice. Some of the trendy short curly hairstyles include:
Cool Curl for Boys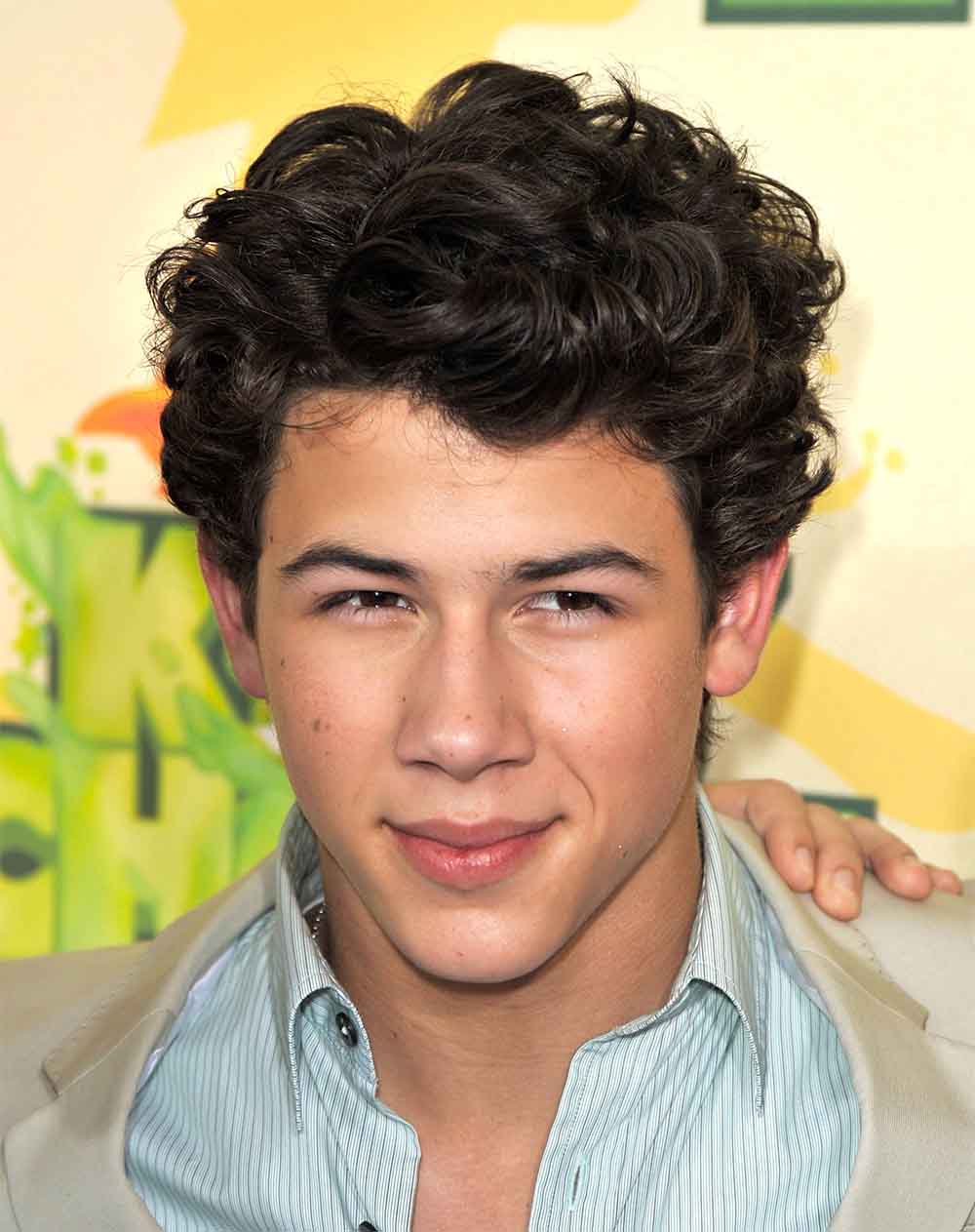 Schools never allow guys to spike up their hair and break out the disciplined environment. But curling up the hair in a simple manner like the one in the image can be given an excuse. To get such styles for curly hair, all you need to do is oil your hair a little and with the help of your comb and hand naturally curve every single scrap of your hair.
Hanging Curls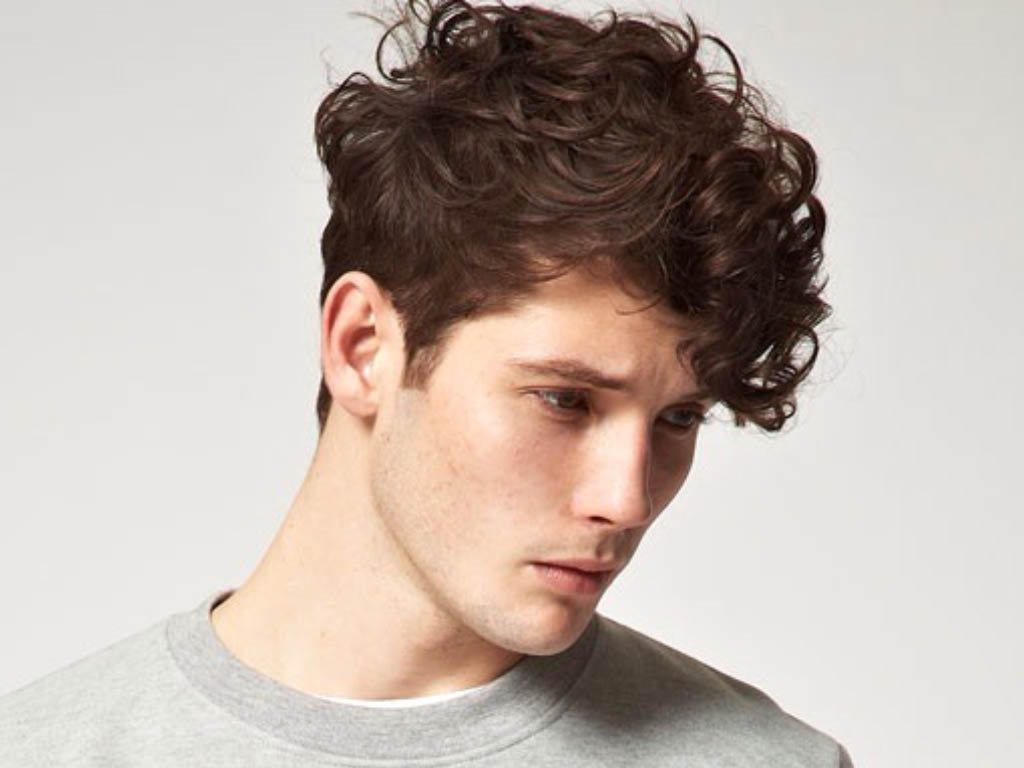 Some of your hair bulging out towards your forehead with some curls looks incredibly cool. All you need is a bit of long hair that can be curled up in the forward direction. Adding a reddish shade to the hair will enhance the overall look. This trendy hairstyle, when teamed up with tattoo sleeves, will give you an excellent rock star-kind-of look!
Short & Cute Curly Hairstyle for Guys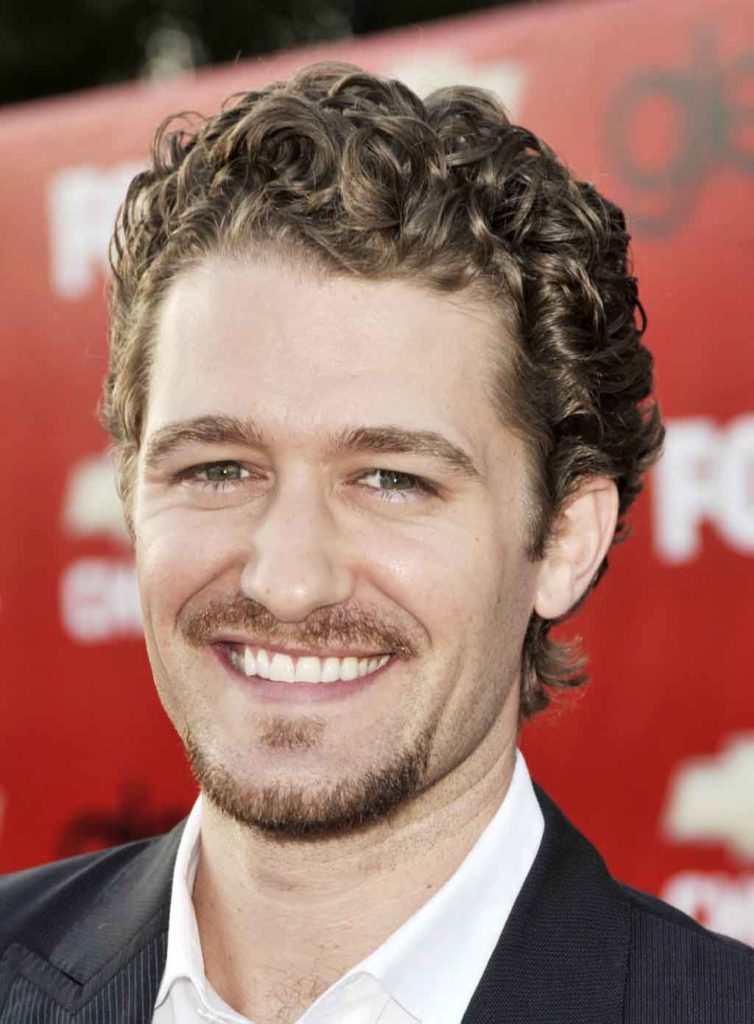 This guy has short hair, and the curls are also bent backwards. Well, this isn't short for a school boy again but a curl on shorter hair would look exquisite, and no one would ever question your character for having a short curly hairstyle.
Spring-Like Curls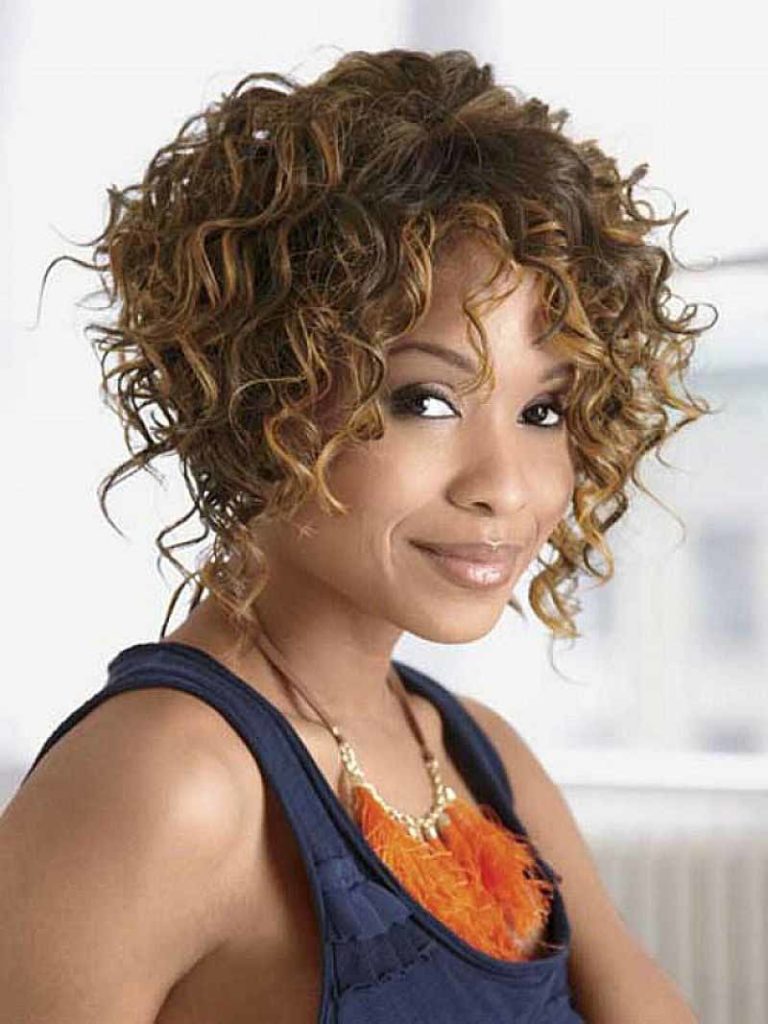 This woman has shorter hair than an average length hair for females, and the curls look springy. Many people use a hair curling device to curl up their hair. And curling your hair to this level is not possible if you don't have a hair curler.
Continuous Curls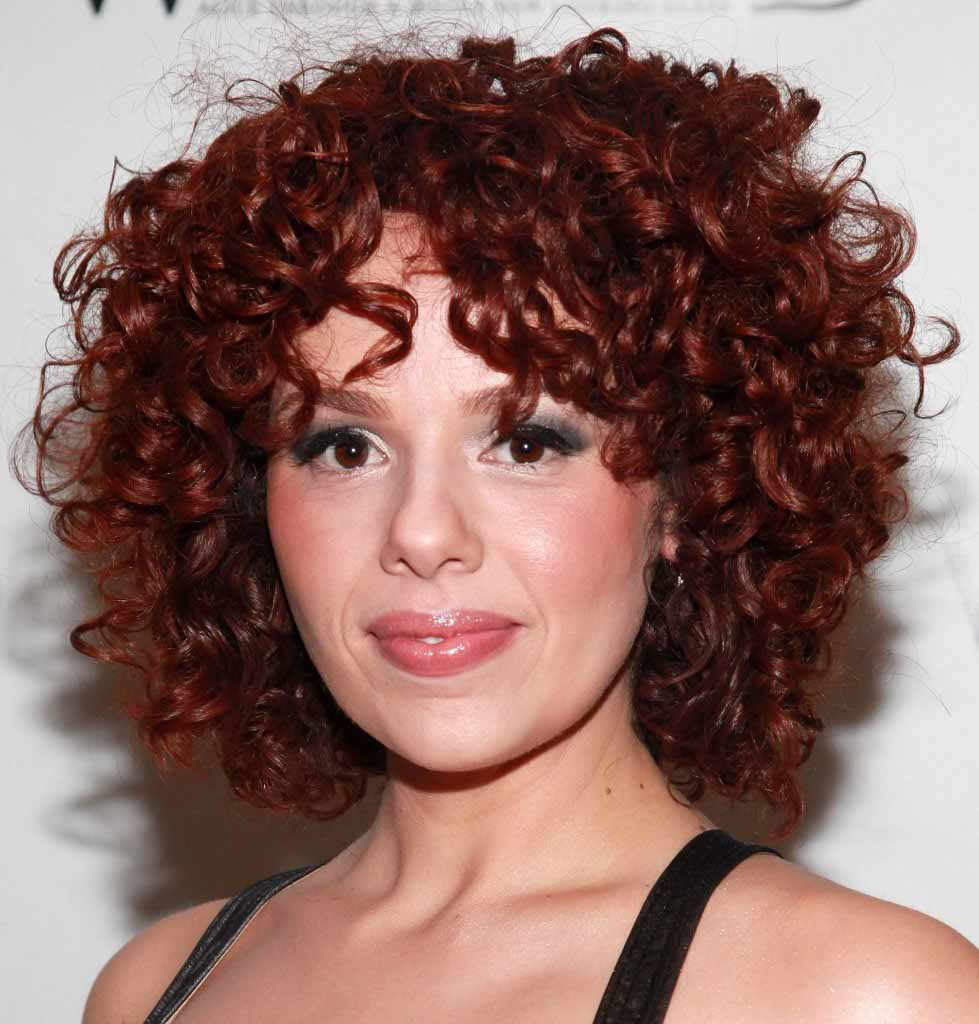 You would love to keep this hairstyle. All you need is 10-12 inches long hair with each equal halves covering up the ears. You can choose any side of your head for the denser part of this hairstyle. The curls can be made by winding them up with a winder, or you can use a device.
Wave Like Curls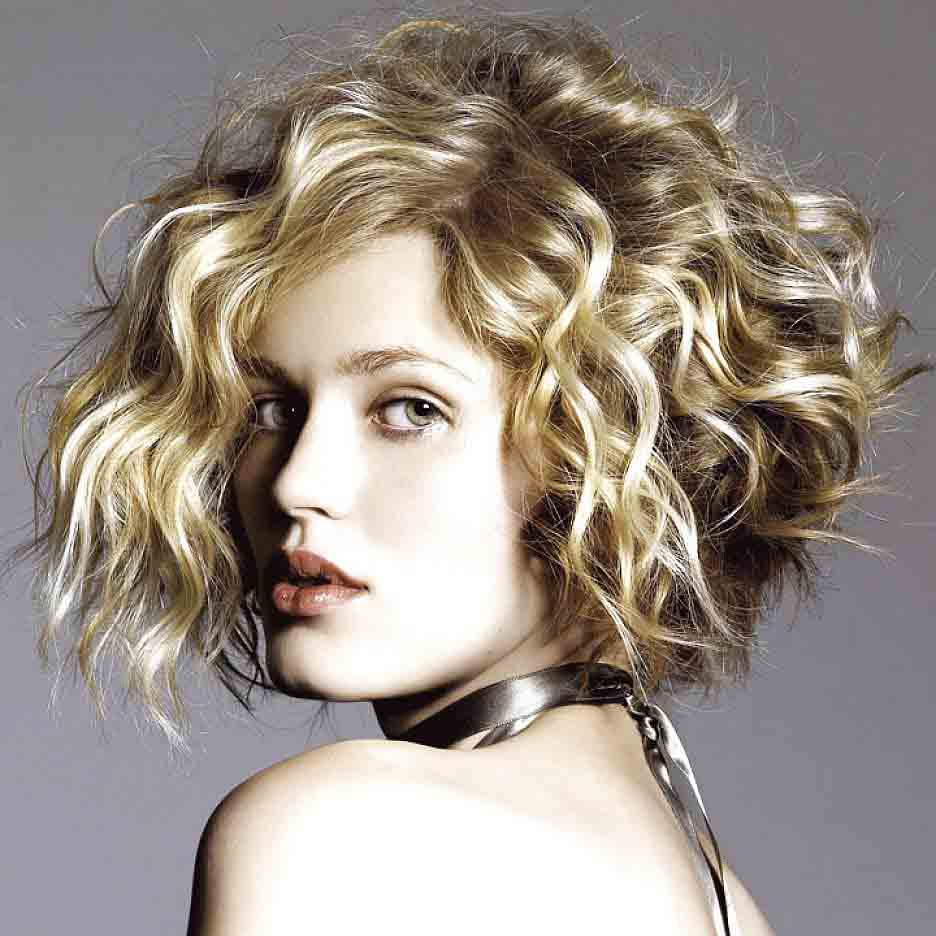 The curls of the woman in the image look like a sinusoidal curve. For having this hairstyle, your hair should not exceed your neck. Another advantage of this hairstyle is that you can flaunt fabulous looking angel tattoos at the nape of your neck!
Circular Short Curly Hairstyles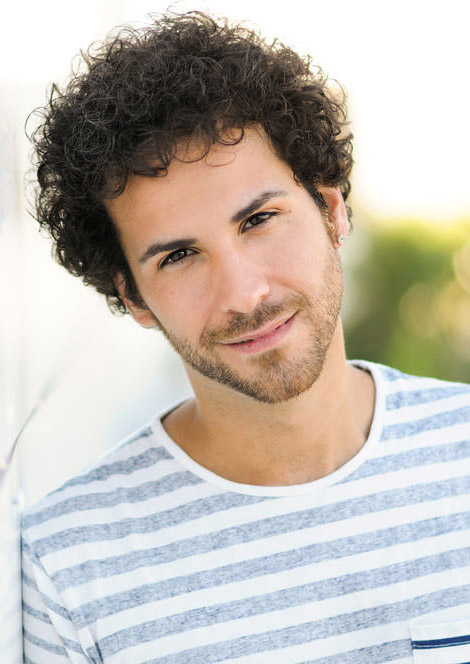 Notice the circular curls of the man's hair. The curls cover up the front part of his head and have been continuously built up. Actors and sportsmen mostly have such hairstyles. You too can get on for yourself. You need to go to a saloon.
Simple Curly Hair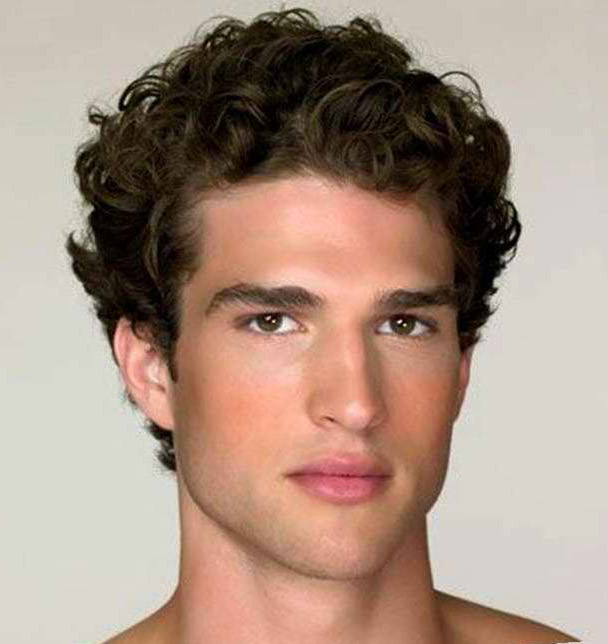 The image portrays simple hairstyle that anybody can have. You can curl up your hair in this way even at your home. You need a hair gel to settle up your hair and wind them up accordingly. This is one of famous Johnny Depp's Hairstyles.
Old Fashioned Curly Hair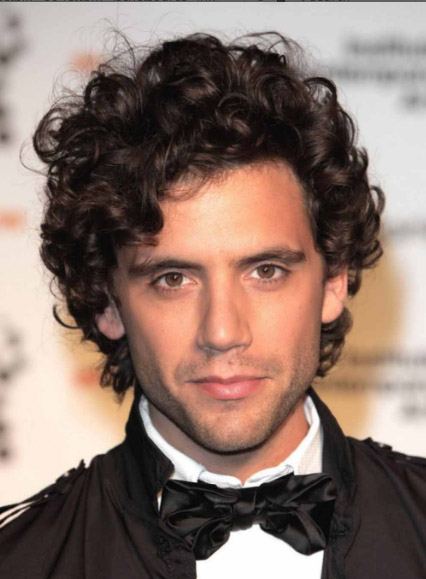 Old generation people loved to keep long curly hairs. The guy in the image has similar hairstyle of a 20th-century party hero. You could oil and gel up your hair to have this kind of hairstyle.
Thick Front Curl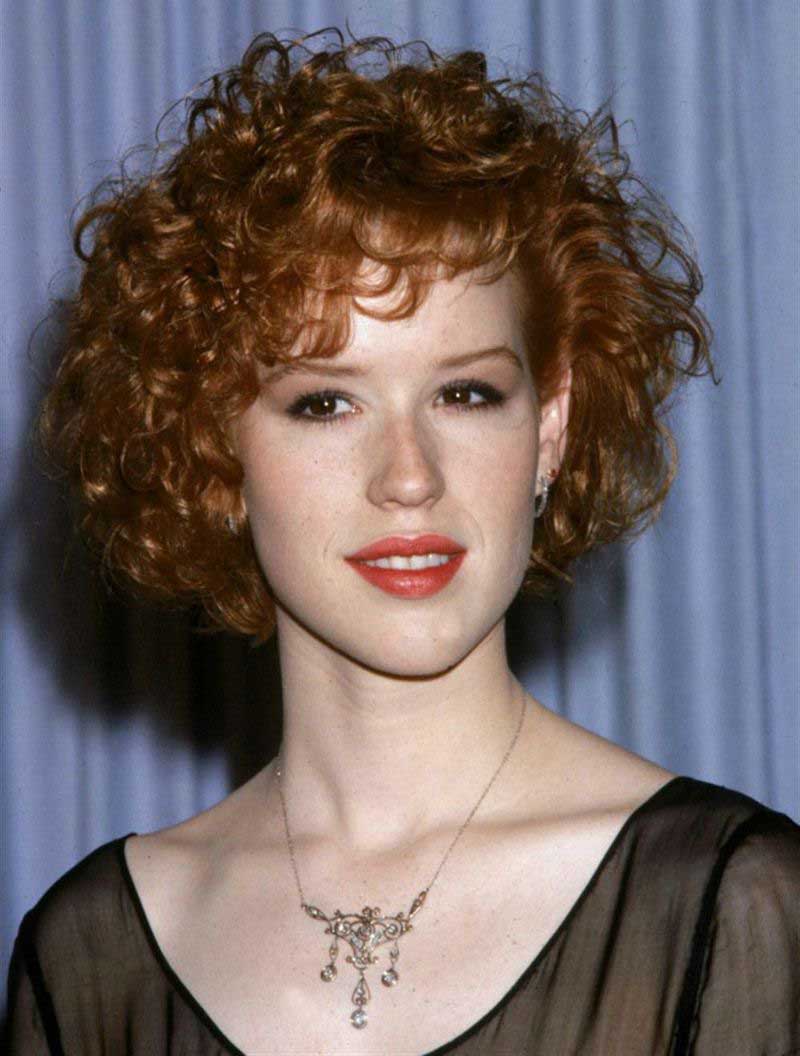 Gaze at the image carefully, you will see that the woman has jingled up curls near her right ear and thick curled hair above the forehead. The hairs on the right have been pulled from behind the left ear, and then they have been bent backwards. This description might help you understand the image correctly. This is one of the coolest short curly hairstyles for women.
Slinky Short Curly Hairstyles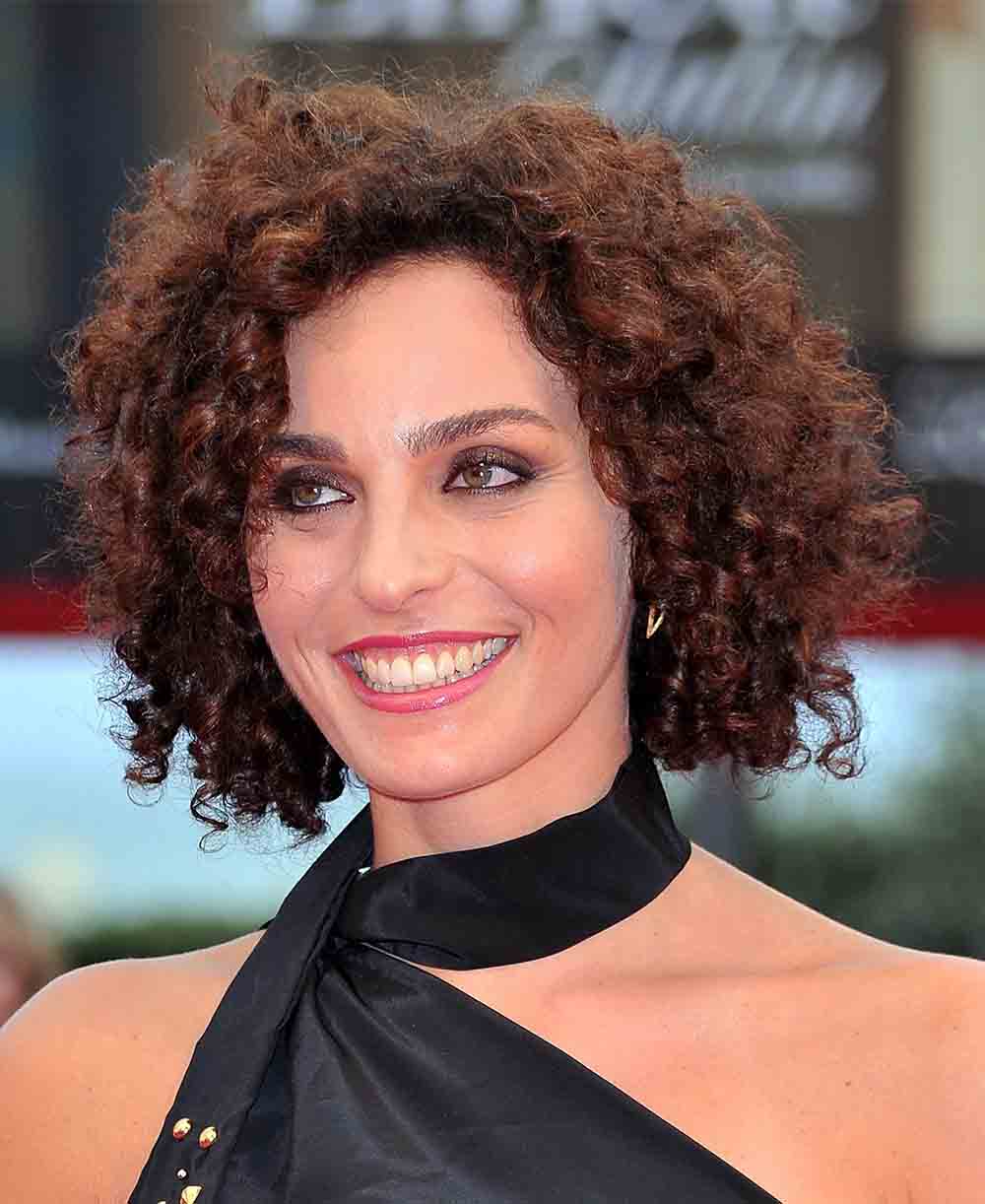 Children have always adored slinkies. Making your hair slinky type would be great fun for you and your kids as your hair will appear like a slinky incarnation. They would stretch and get back to the initial position.
Half Ring Curls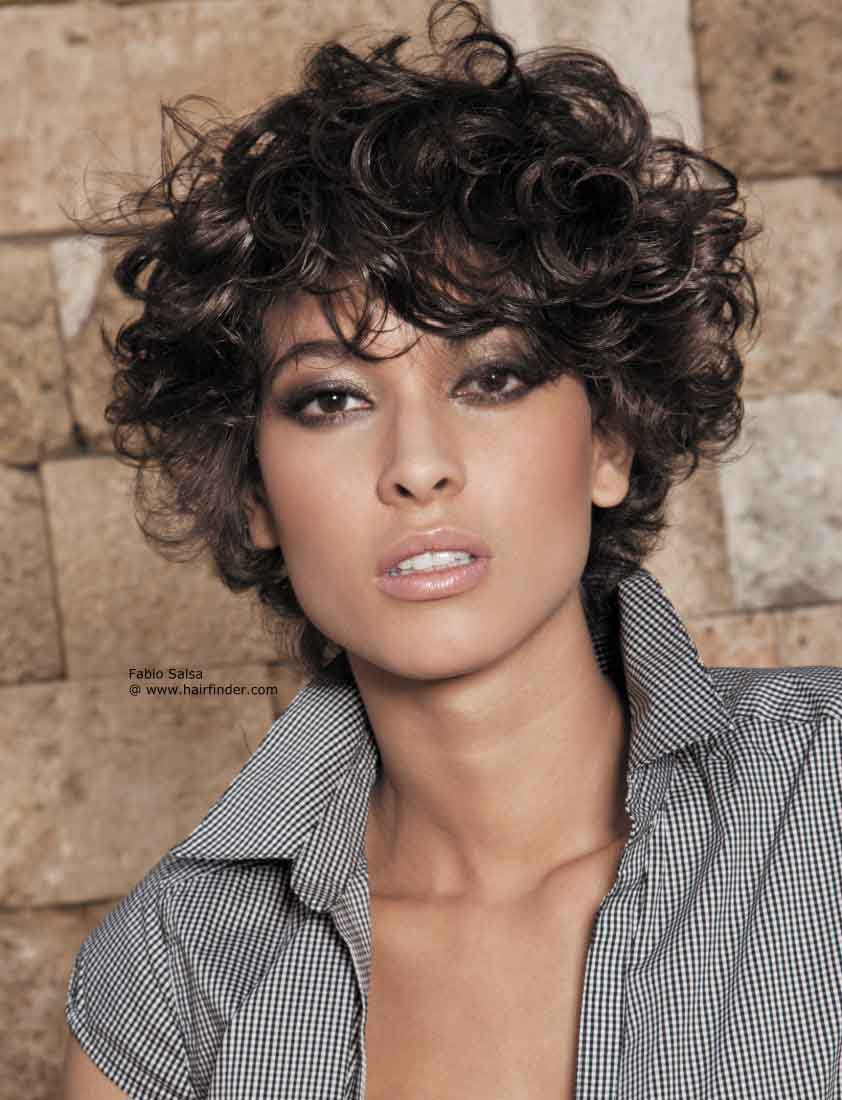 This curly short hair is unique in itself as you can see that the woman's hairstyle looks as if half rings have been stacked together in different alignments on her head.
Also Check Angelina Jolie Hairstyles.
Large Curls With Thick Hair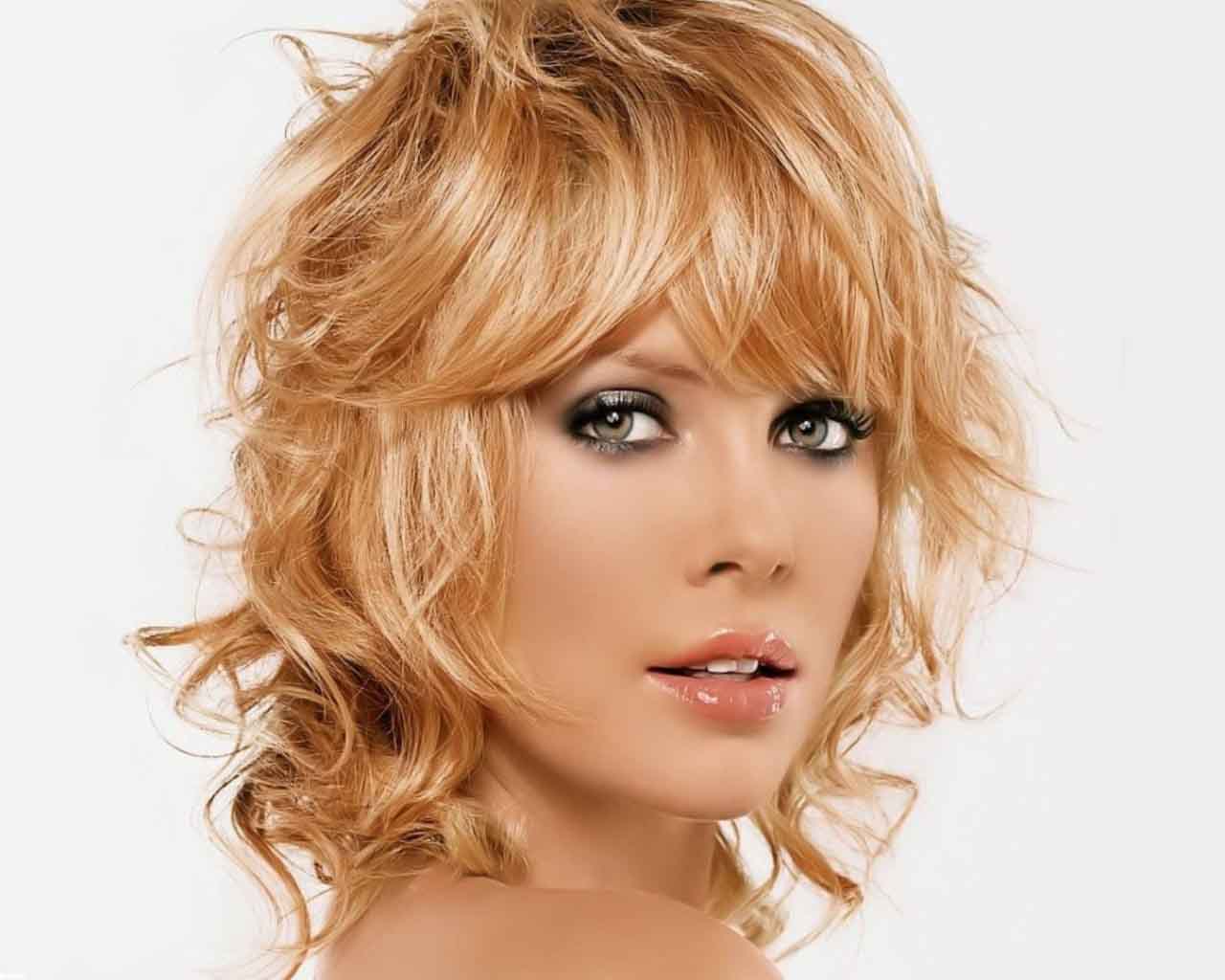 This hairstyle is not that advanced but looks beautiful. You can curl your side hairs slightly and curl up the remaining part of your hairs on the forehead in a zigzag manner. Make sure to divide the hair in equal proportions.
Curly Brown Hairstyle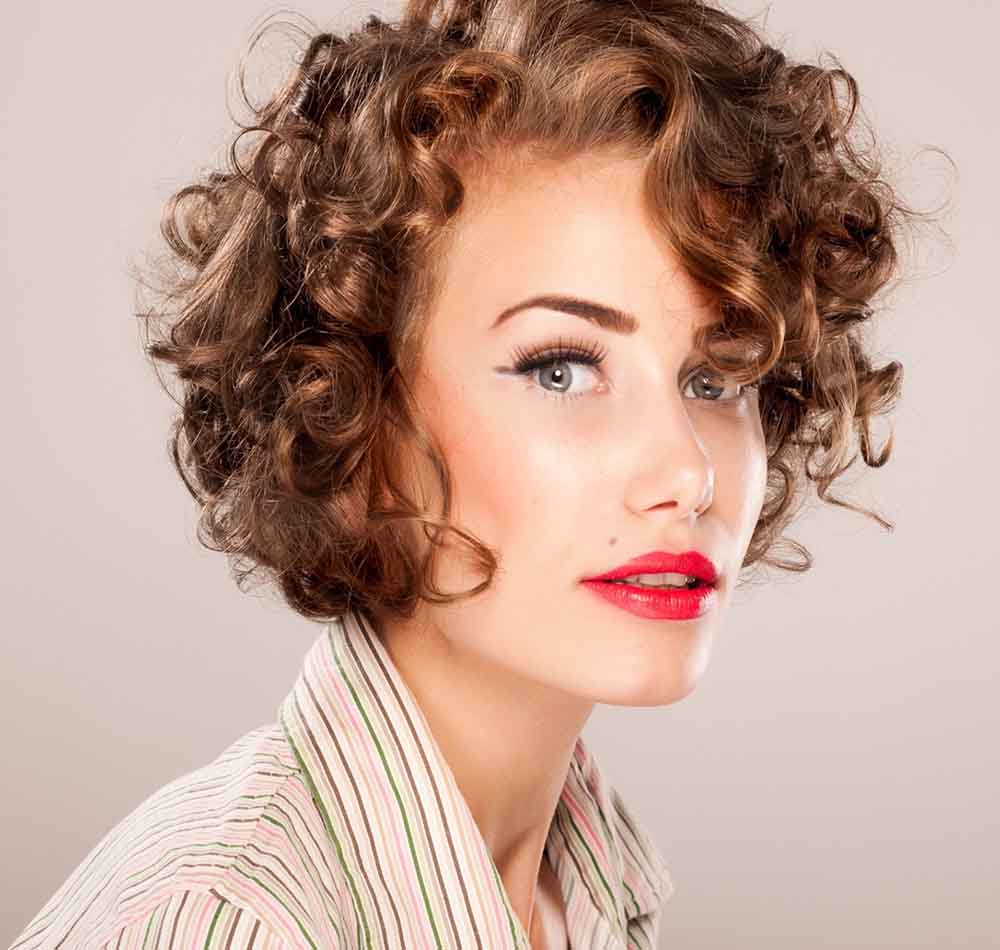 If you naturally have brown hair, then there is no need to go to a parlor and tone up your hair because this hairstyle best suits for brown colored hair. The curls have been beautifully modified. And the thick portion of the hair touching the woman's forehead has been curled up ecstatically.
Mountainous Curls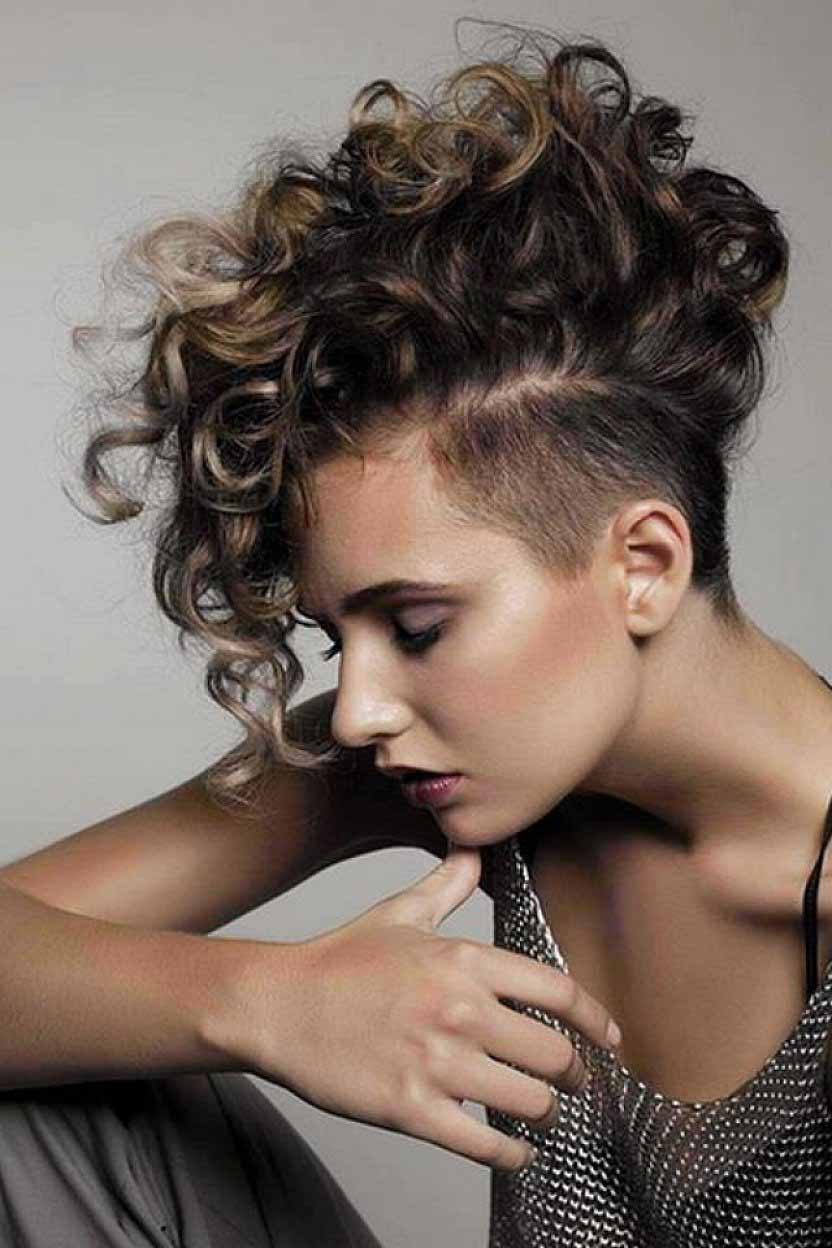 Now this is a hairstyle that has steep curls falling right down the forehead. Only the hairs that cannot be combed or curled have been left behind, and all the other hairs have been taken into use for curls.
Boy Cut Simple Curls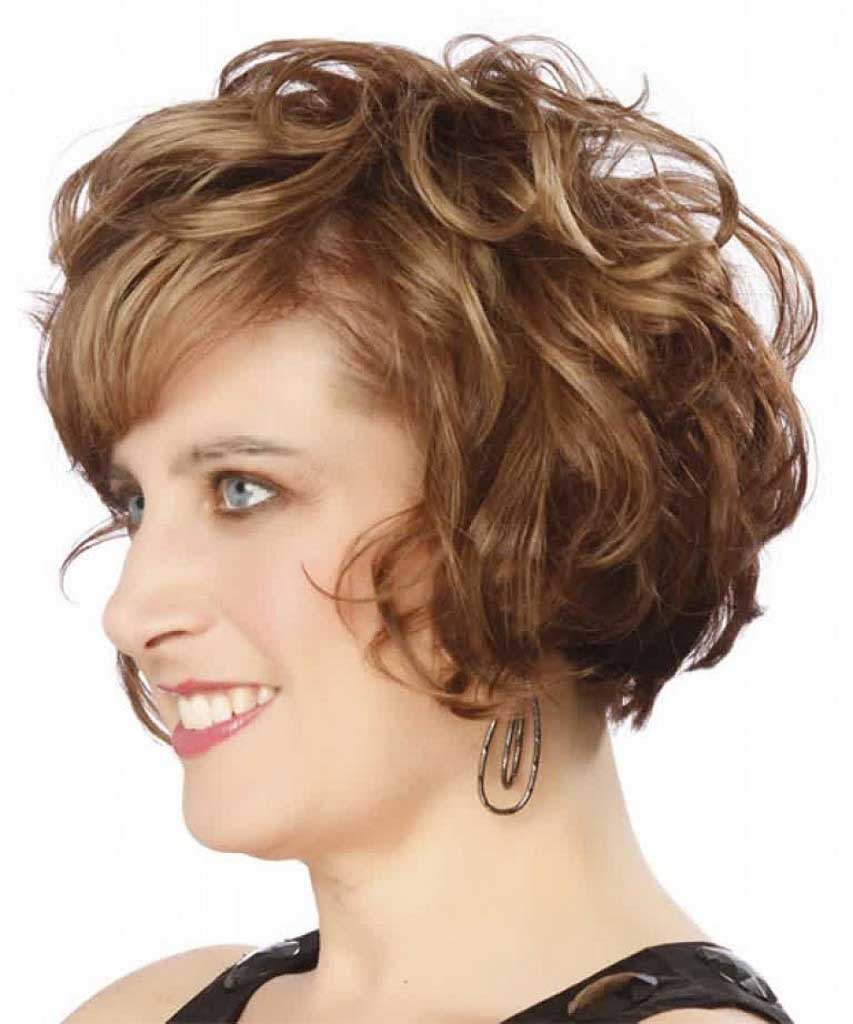 You need to have a boy cut hairstyle to have such a hairstyle. These curls are simple and can be made at home also. Most of the curled hairs are at the back and side of the head.
Fantasy Curls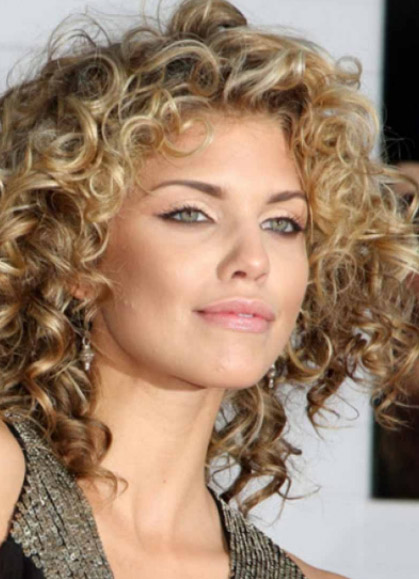 If you are a huge fan of curly hairstyles, then this hairstyle can be an option for you. Generally, people in the fashion world or movies have such beautifully curled up hair. People won't believe you if you have such a hairstyle and say that it is real. Everybody would think you have a wig on your head!
Golden Curls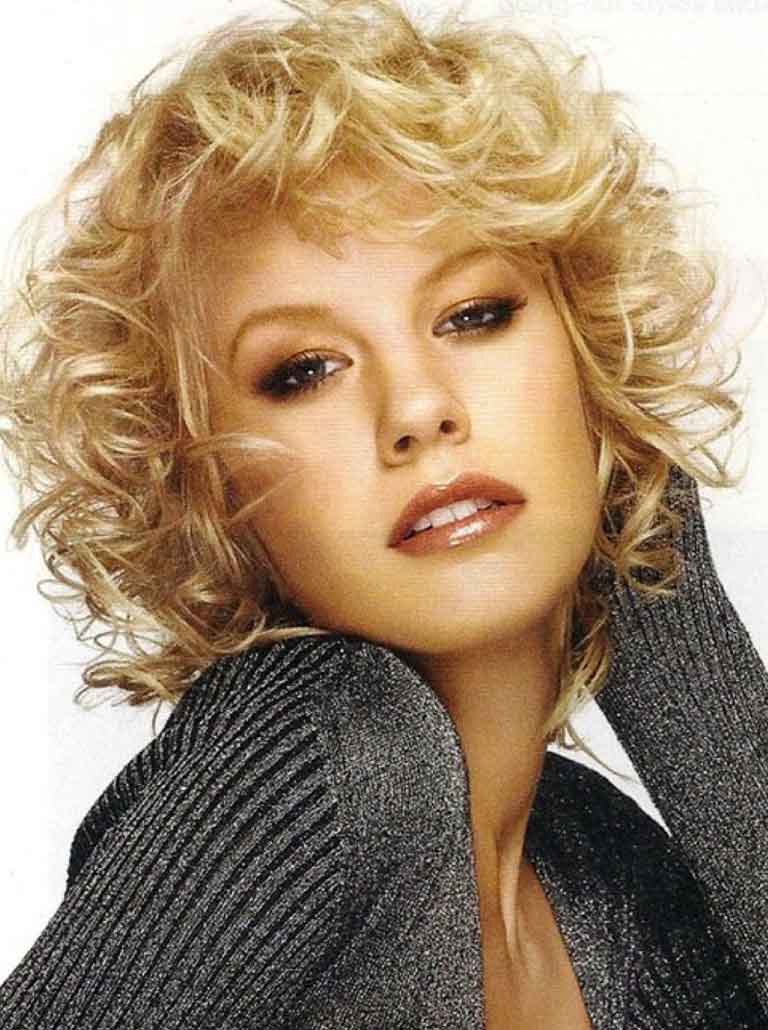 Such short curly hairstyles would have looked good on a black hair also, but the golden colored hair has accentuated the whole look and gelled well with the style of these curls. These curls are also pure and have not been exaggerated much.
Gentleman's Curls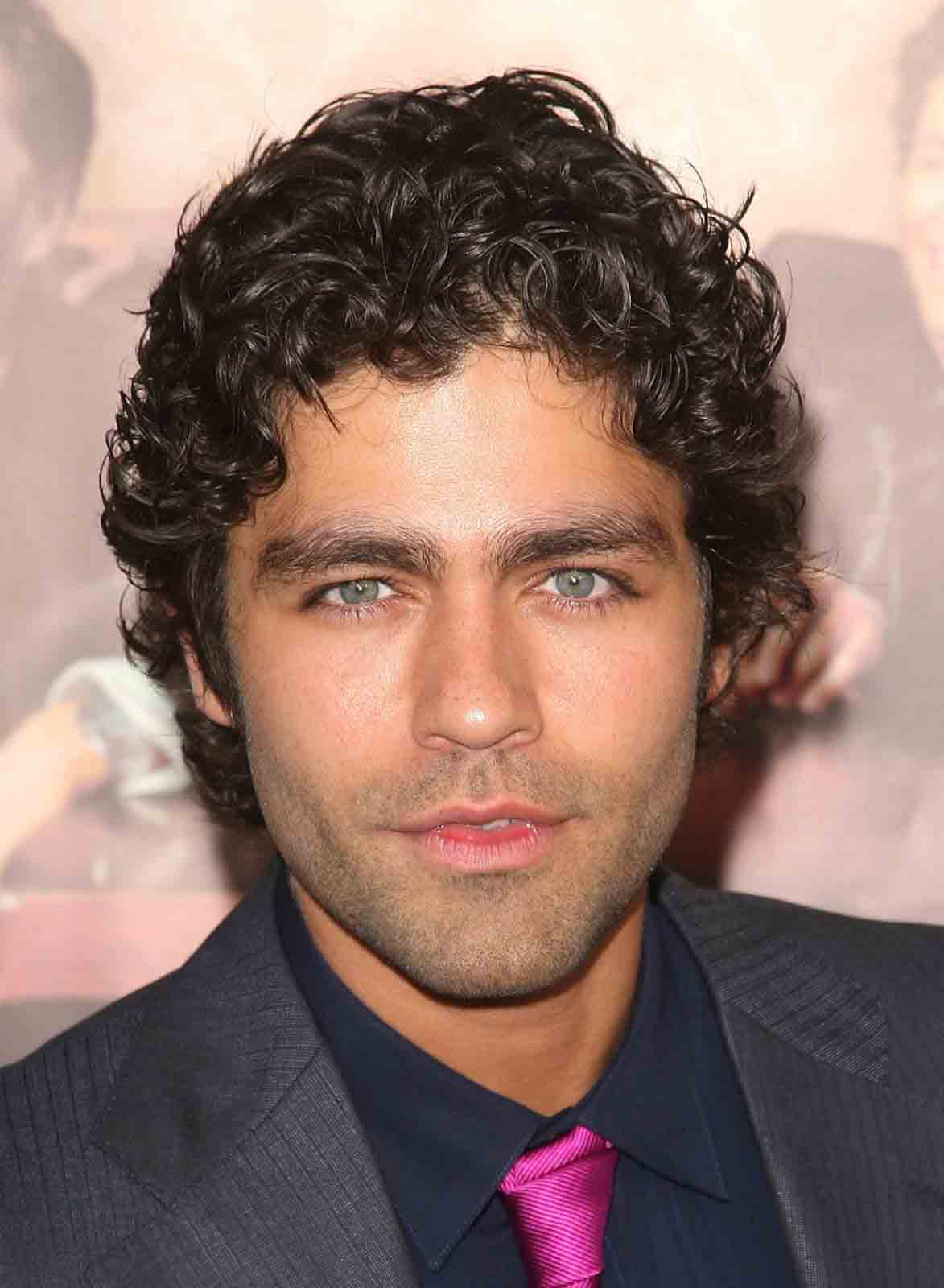 If you want a sober looking curl, then this style for curly hair is a good option for you. The curls have been evenly made covering the whole head.
Also Check Taylor Swift Hairstyles.
Bushy Curls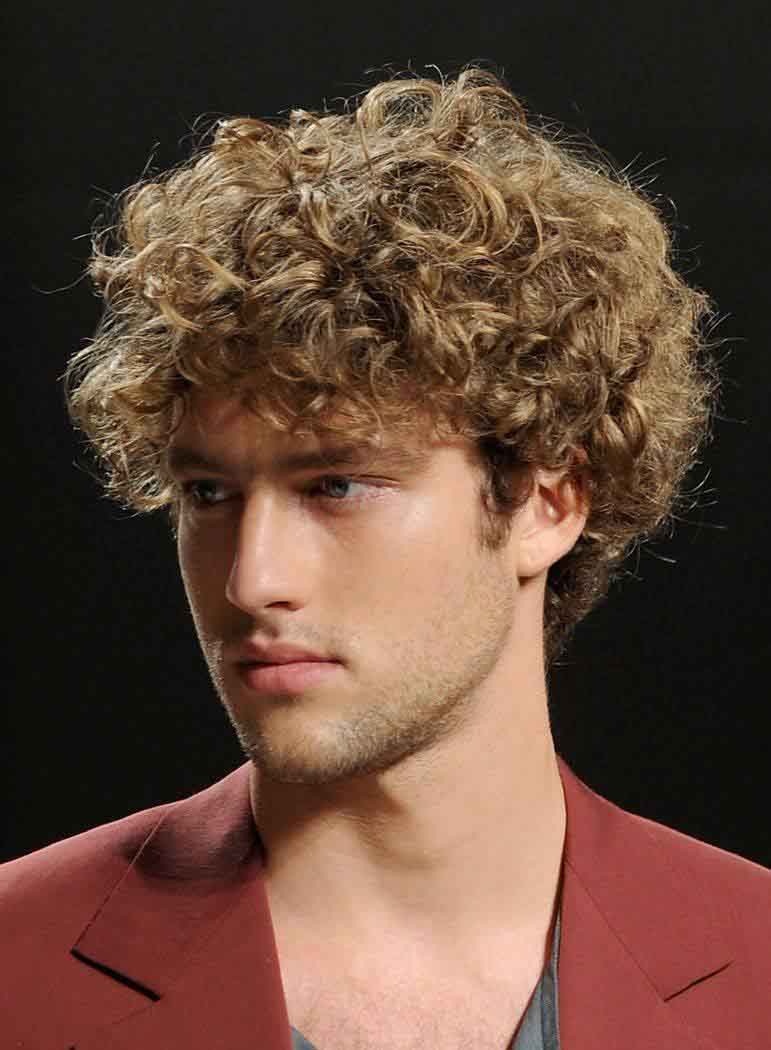 If you want a bushy short curly hairstyle, then you need to grow your hair like a bush and then trim it to get a bushy shape. Then simply take your curling comb and curl down every piece of your hair.
We hope that the cool short curly hairstyles described above will help you get the desired look that adds an X factor to your personality!
Also Check: Miley Cyrus Hairstyles.