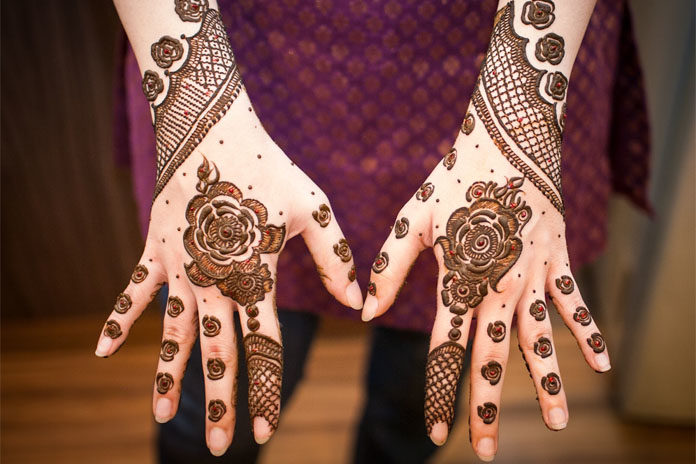 Back Hand Mehndi Designs – Do you love to be adorned by art? Do you like your body parts to reflect or convey a meaning? Then Mehendi design for the back hand is a great option for you. Try these gorgeous back hand mehndi designs and revamp your style in a traditionally modern way!
Also Read : Mehndi Designs for Fingers
The Chakra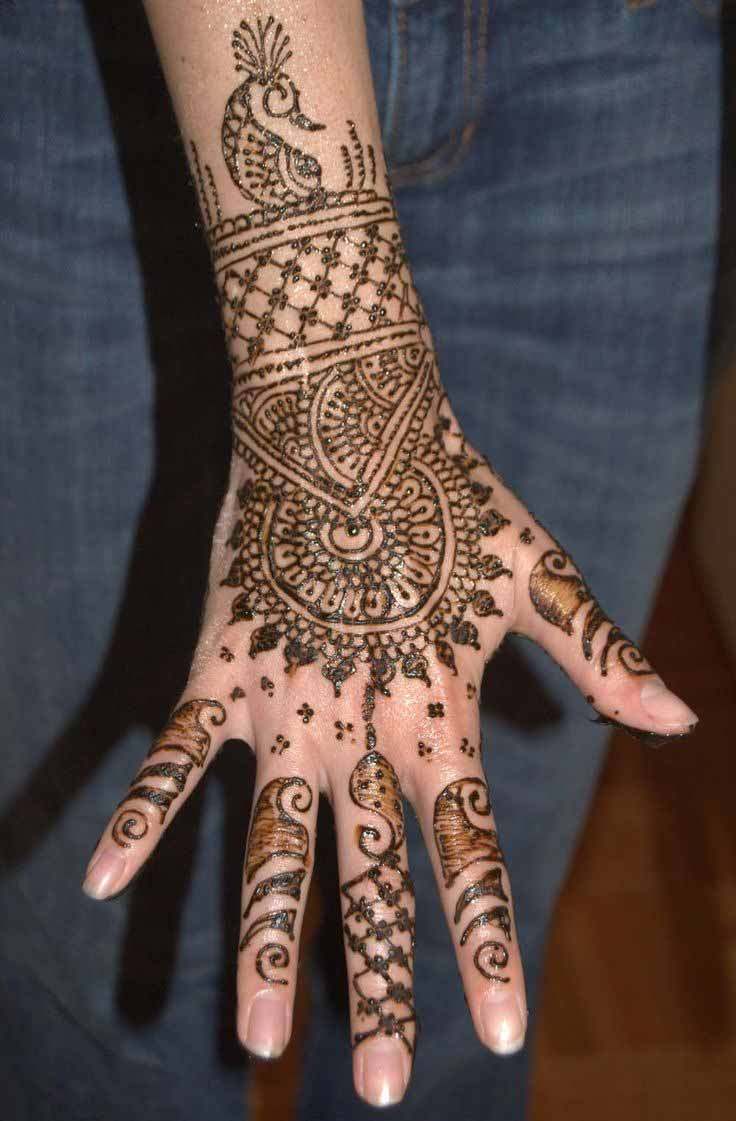 Such a lovely back hand mehndi design. Featuring a chakra or a central design, this style looks like a Rangoli, an art style that's used in homes during festivities. The addition of small curvy design and a crisscross pattern on fingers captures attention.
The Happy Peacock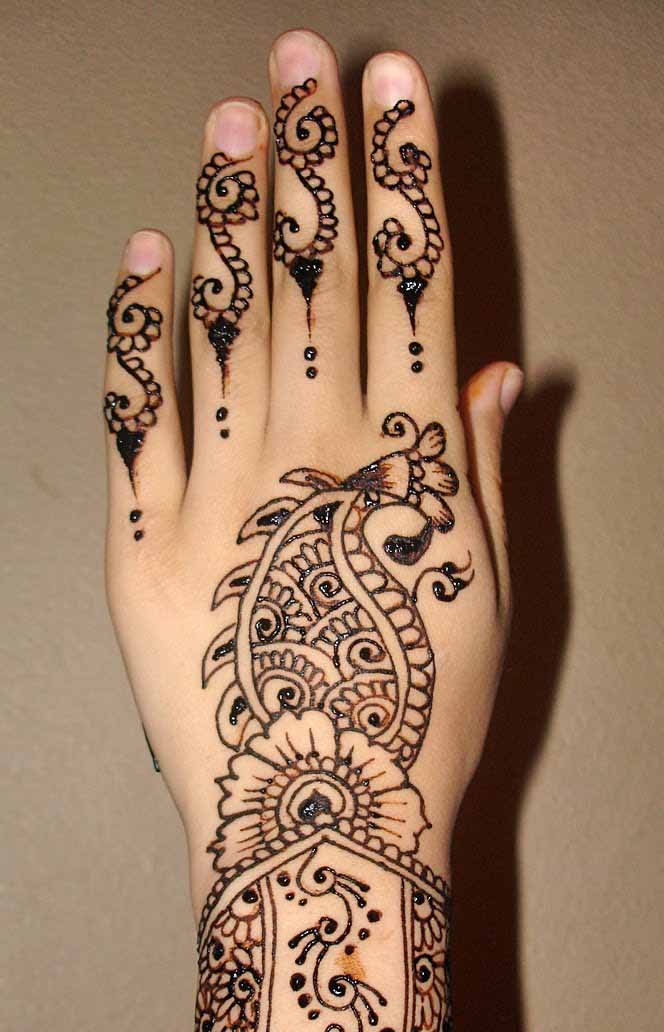 This design in entrenched in nature and this back hand mehendi represents monsoons and happiness. In this design, a peacock appears to be dancing with its head turned down to beautifully open its feathers. The details here are impeccable. This simple mehandi Design you can try in any season.
The Intricate One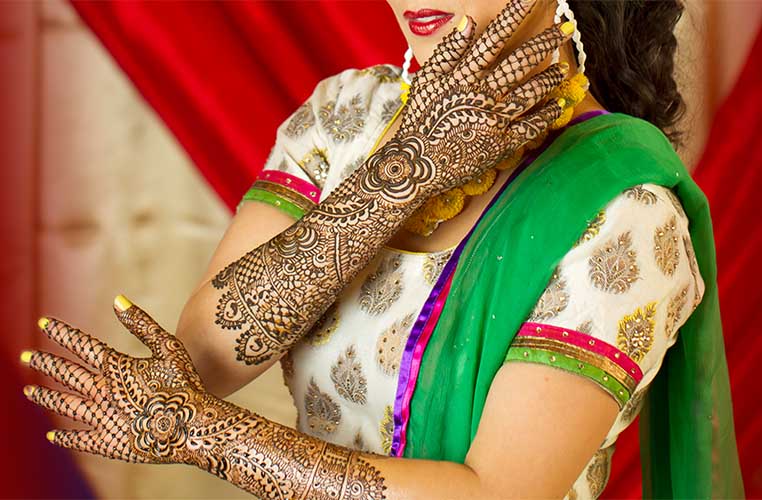 This is one of our favorites. This is one of the best bridal styled back hand mehndi designs that features flowers, domes, leaves and a stunning crisscross pattern on the finger. The addition of intricate detailing indeed makes it celebratory in nature.
The Architectural Style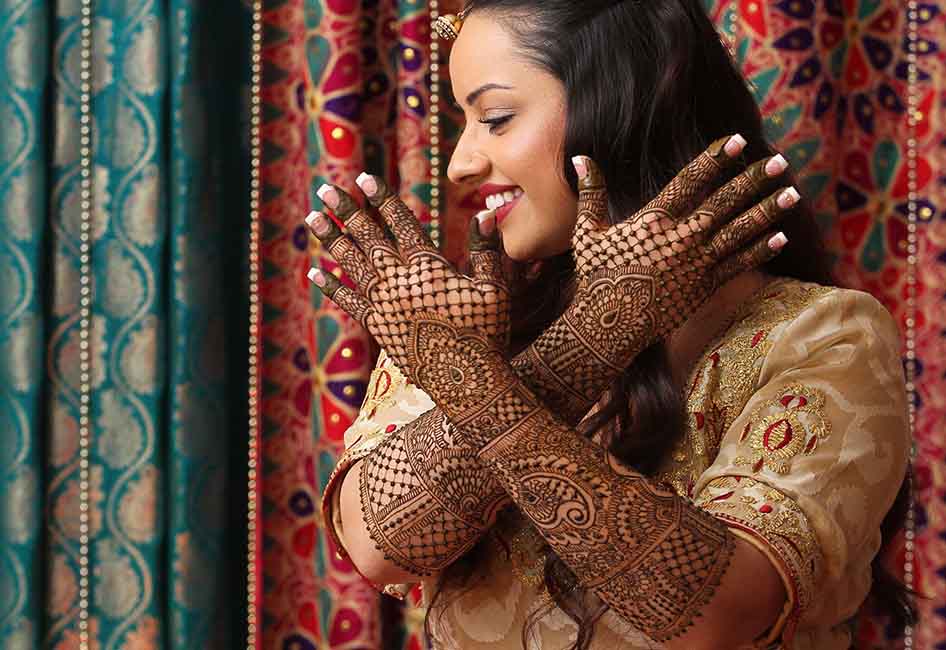 This beautiful mehandi design back side is straight from the royal palaces. Inspired by the architecture of Rajasthan, this Mehendi style shows beautiful domes, and jharokha styled window design with beautiful patterns of the peacock feathers. Recommended for weddings and similar occasions.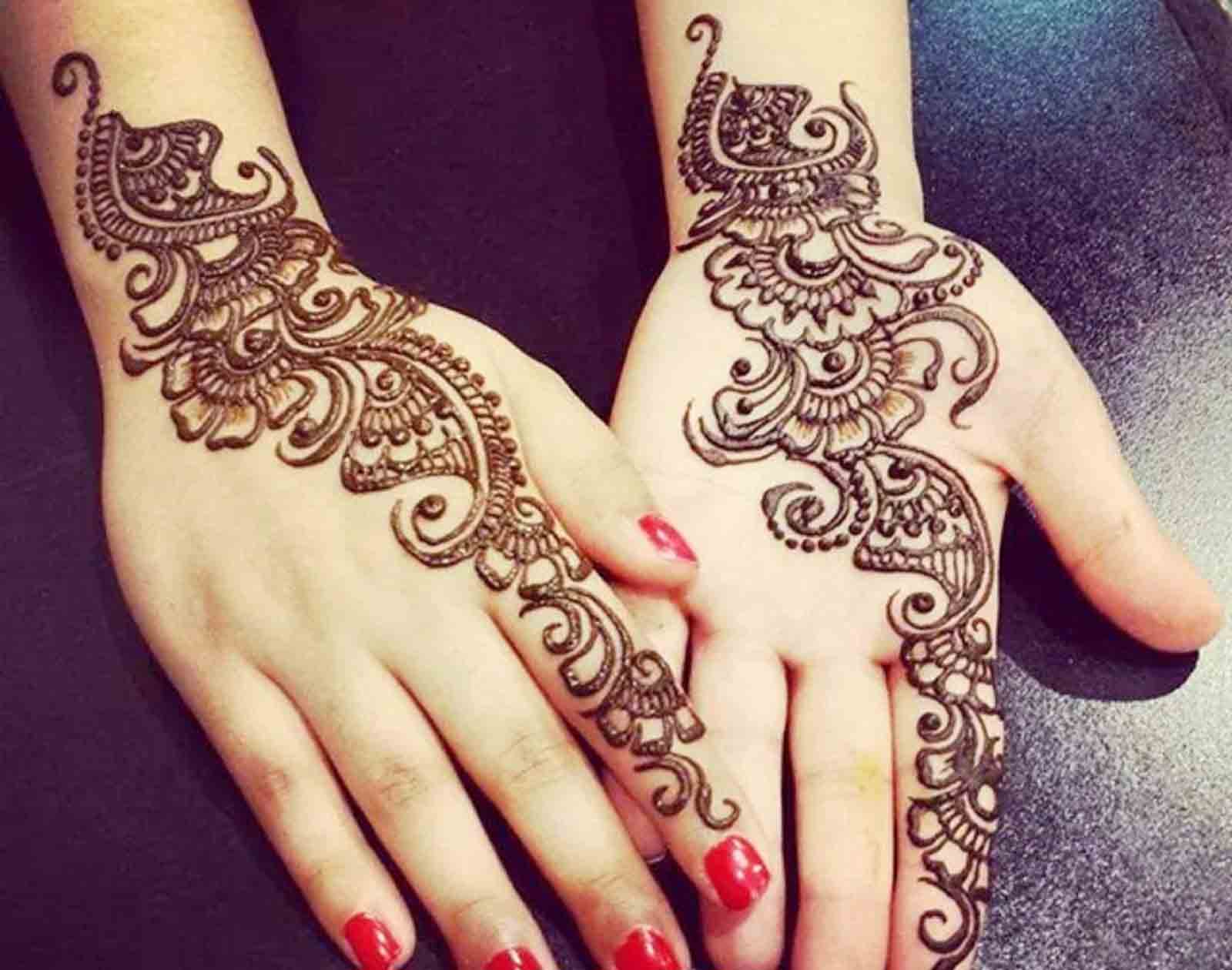 These attractive back hand mehndi designs are decorative in nature. Using the Arabic henna style, this back hand design reflects floral themes and has a thicker outline, unlike regular Indian henna designs. It's great if you want a deeper, more nuanced tone.
Floral Elegance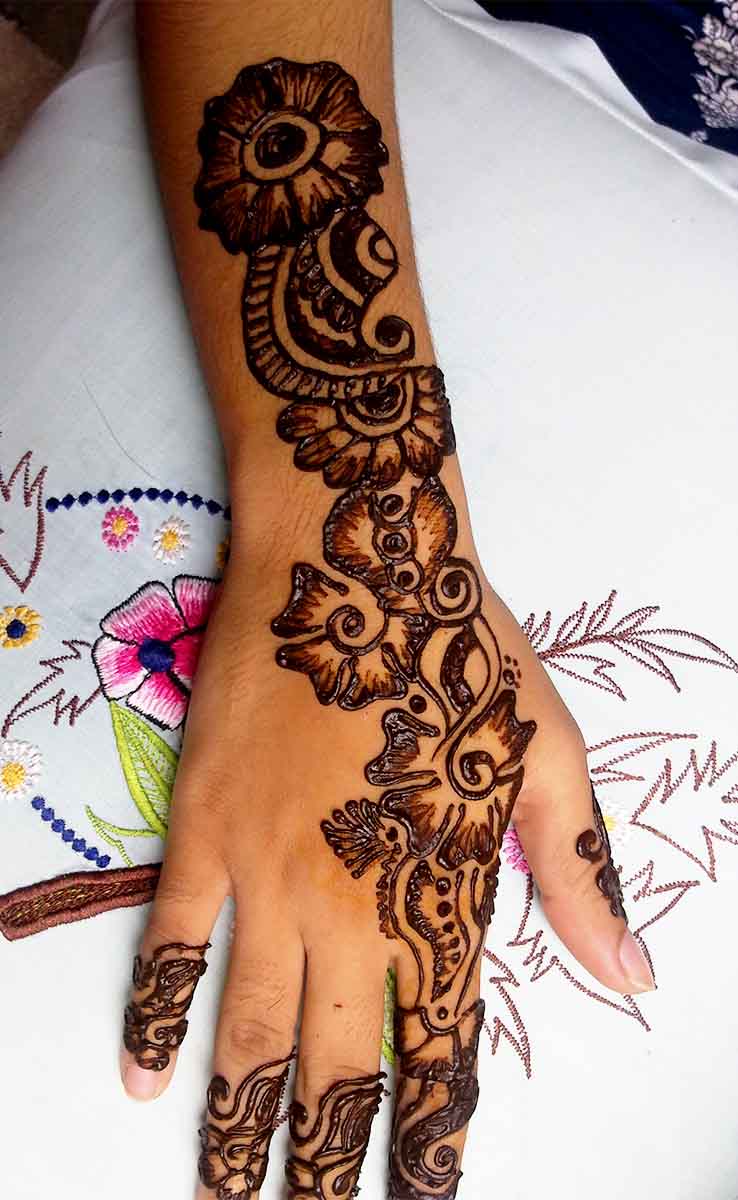 This mehndi design is beautiful and nature-themed on so many levels. The back henna design for hands has a range of flowers, slightly shaded to bring out a beautiful, deeper color. The fingers are colored in a simpler manner to add a stark hue to the overall style.
Intricate Charkhas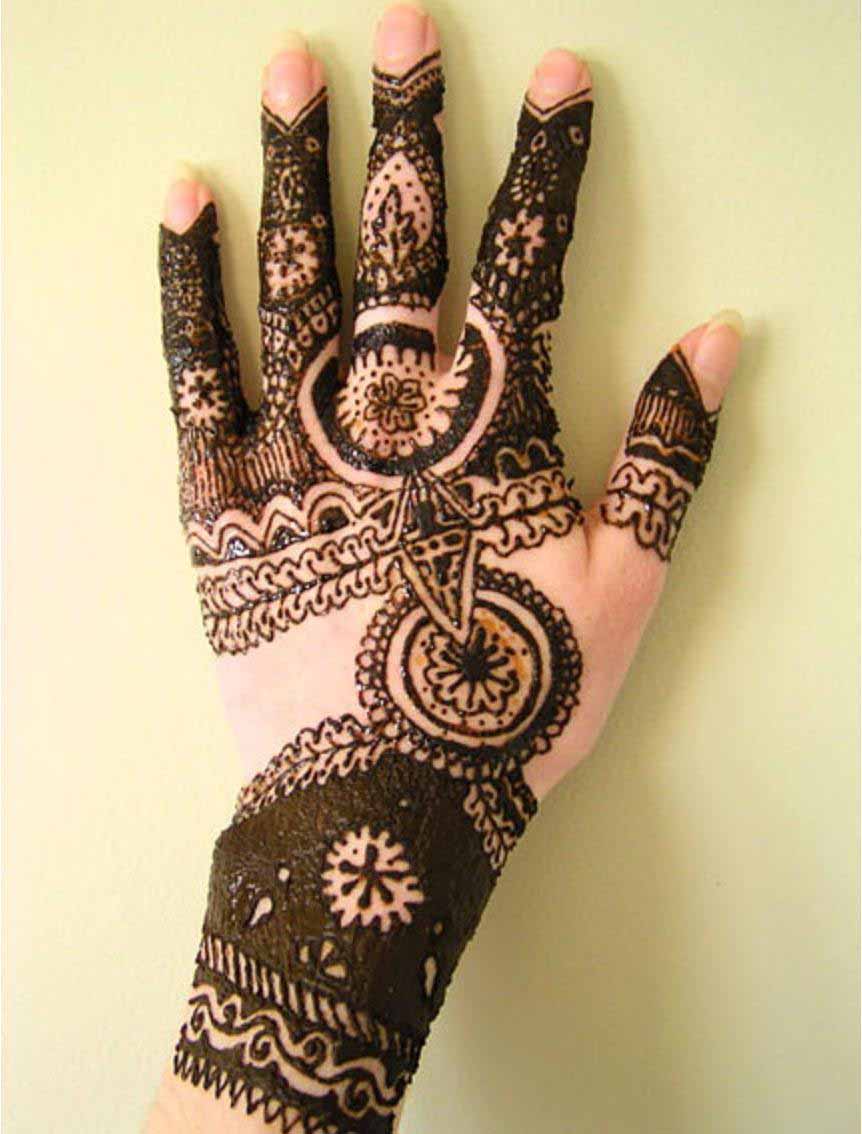 This intricately beautiful back side mehndi design is simply gorgeous. In fact, it looks weaved throughout the hand. The addition of leaves, beautiful flowers and crisscross design, gives it an edge. This works well with the deep coloring at the wristband that adds depth to the overall design.
Peacocks and waves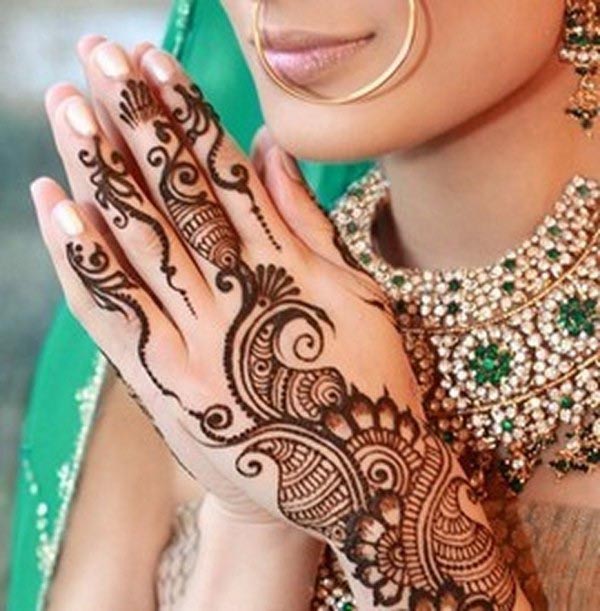 This is one of the most beautiful back mehndi designs. It features stunning peacock feathers, which are complemented with floral tones. The addition of wavy lines on the fingers makes the hand look slimmer and enhances the overall appeal. A great idea for Punjabi themed weddings or other functions.
Wide Set Design

Unlike regular back hand mehndi designs that could get cluttered, this one is more wide-set. The floral, chakra style in the middle is completed with crisscross patterns and another flower at the end. That way, this tattoo style takes more space without requiring the extra effort.
Geometrical themed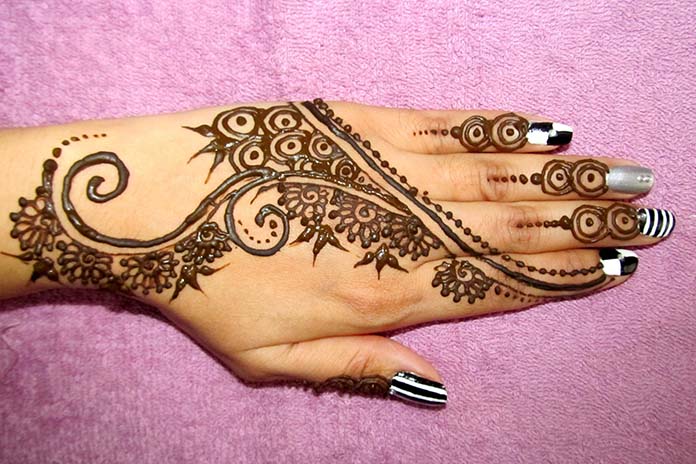 The traditional art of Henna and Mehndi tattooing gets a modern makeover with this no fuss back side mehndi design. It's quite attractive in the sense that circular geometric figures, with polka dot style, have been used on it. Even the flowers have slightly triangular shaped petals.
Exquisite Full-Hand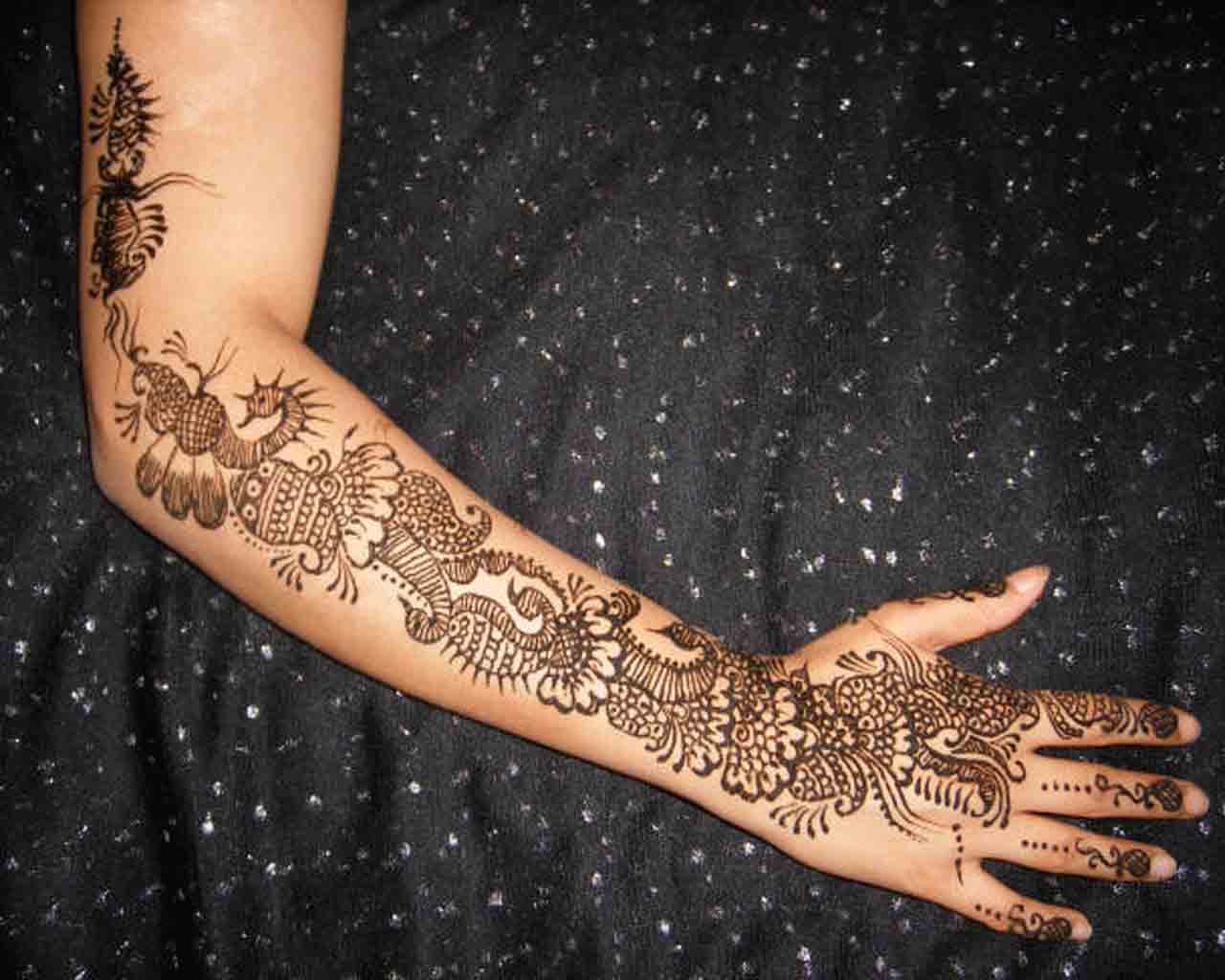 If you want your body to be an art canvas, then this back hand mehndi design is a must for you. A number of peacocks are featured throughout this design, along with stunning floral patterns that spread out like a butterfly.
Abstract Art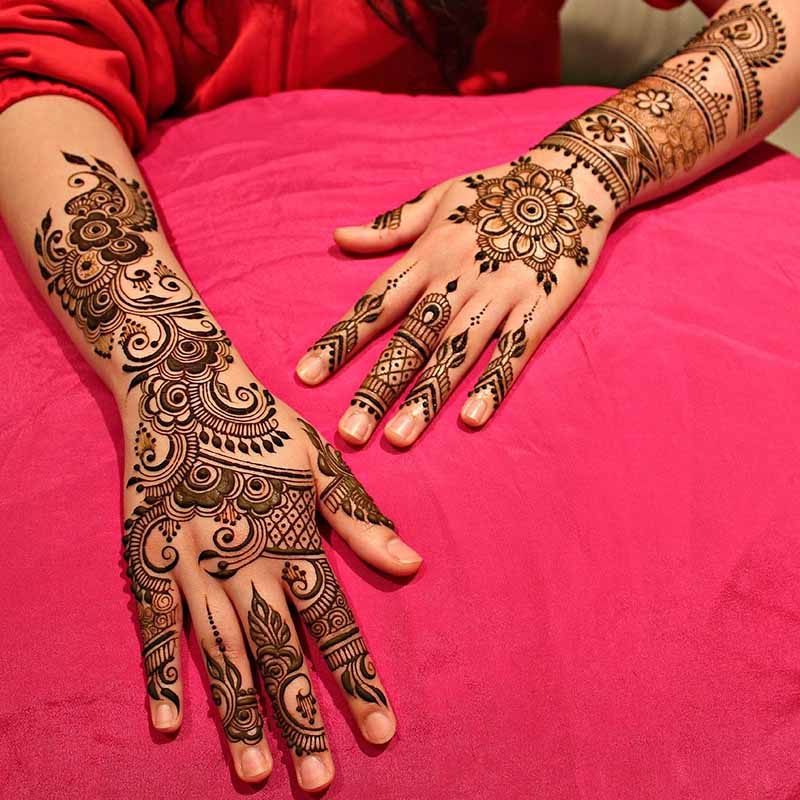 Even though this back hand mehndi is without a stark theme, its abstractedness gives it subtle beauty. Strong floral patterns throughout, with the beautiful shading and flame-like designs, provide this design an alluring charm.
Deep Borders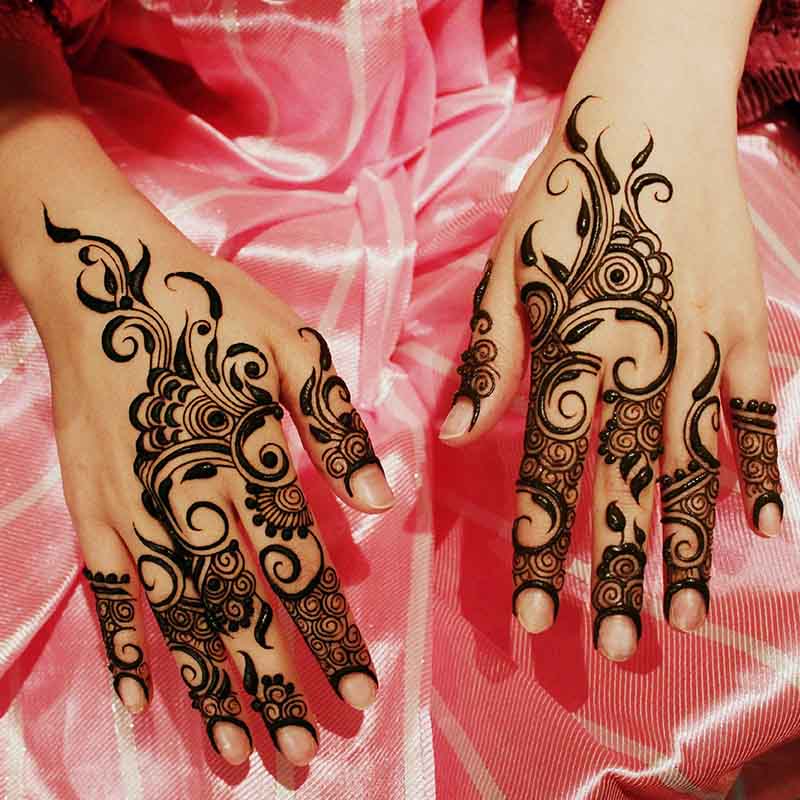 The thick mehndi application gone on this design gives it an edge. Sometimes, mehndi design for back hand might not give deep color, but this thick design solves that problem. Plus, the design doesn't cover entire back arm and instead looks like a border that's just spreading across the hands.
Rajput Style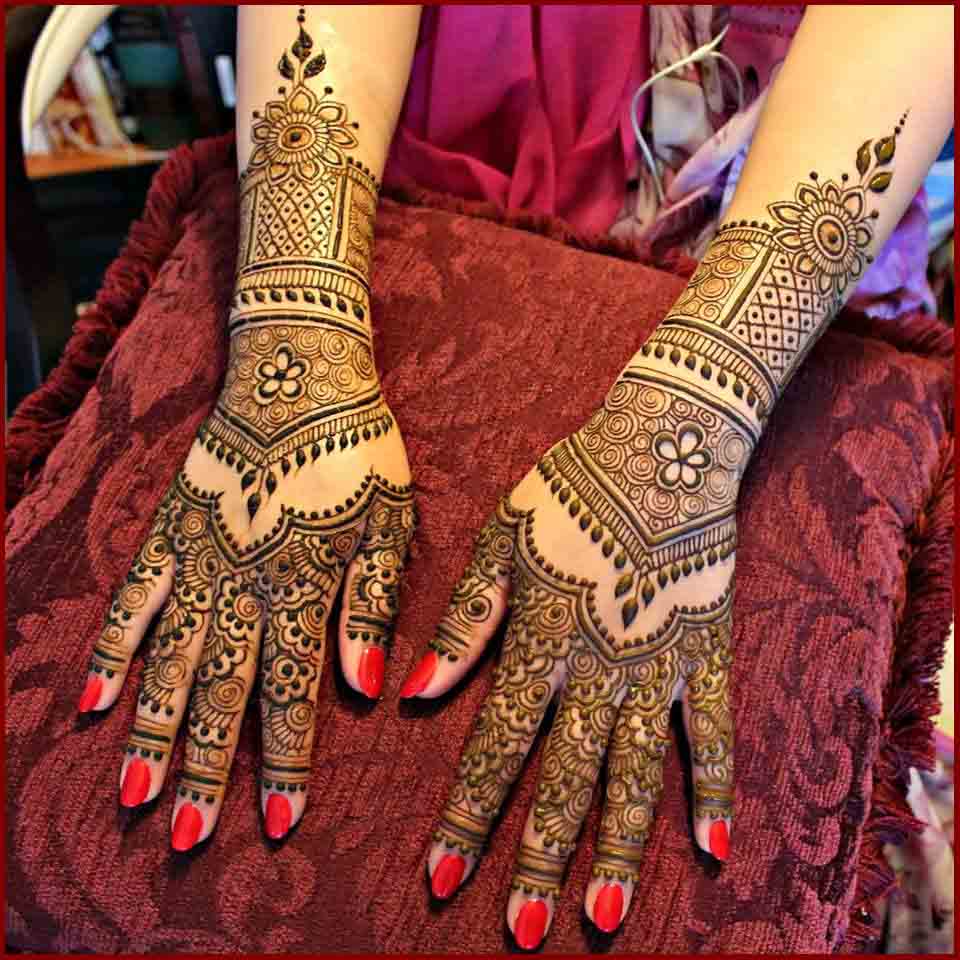 Taking inspiration from Rajput traditional styles is this mehndi design for back side of hand. The enchanting design has beautiful leaves in the pattern, along with abstract figures for the fingers. This is complemented with dome-like structures and crisscross patterns along with jharokha style.
Sun and Nature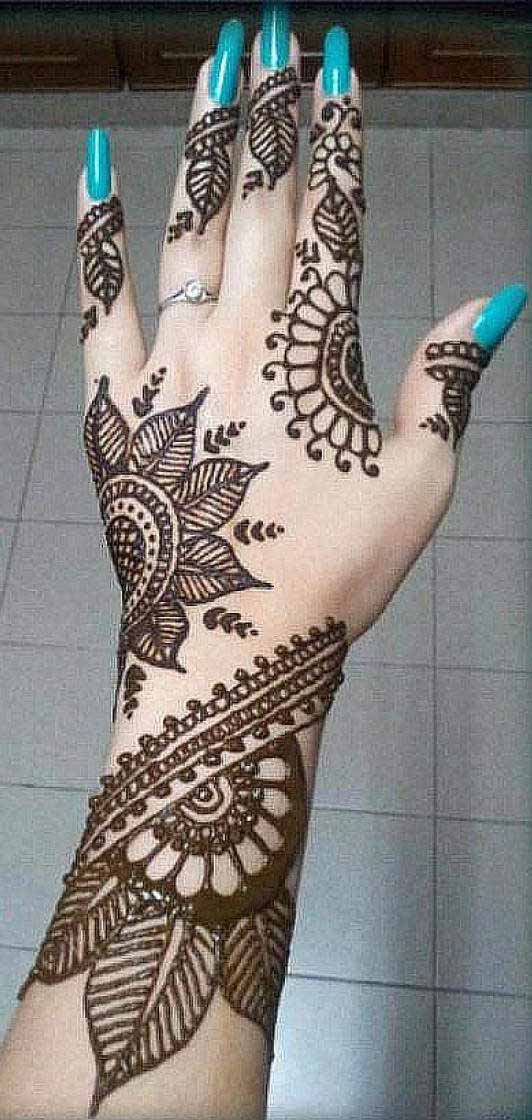 While one side of this back hand mehndi design appears to have a bright sun, the other side features beautiful leaves and flowers, giving it a nature inspired theme. Leaves on the finger further amplify the nature theme effect, and the design can be used for any occasion.
Sober Floral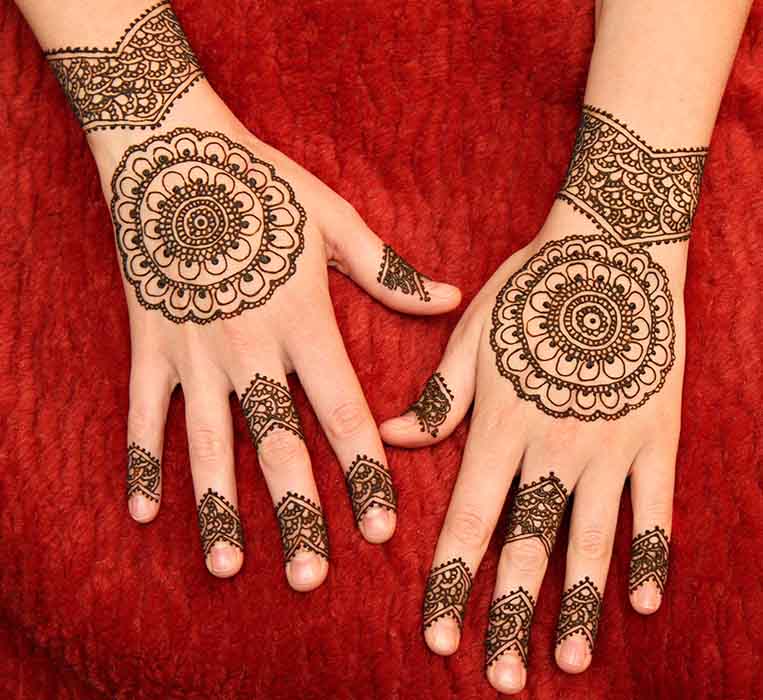 If you are new to back mehndi design for hands and want something simple to experiment, then try this floral design, which is simple but covers the entire hand. In fact, it looks like corsage for the wrist and is an adorable temporary tattoo design. This is a good idea for kids mehendi.
All of these back hand mehndi designs are our favorite. Which one do you like the most? Share here.
Also Read : Pakistani Mehndi Designs